Yara's Instagram Photos Where Jovi Doesn't Look Edited
90 Day Fiancé's Yara has been accused of editing herself in photos but leaving Jovi unedited. Some images suggest that the fans' claims are true.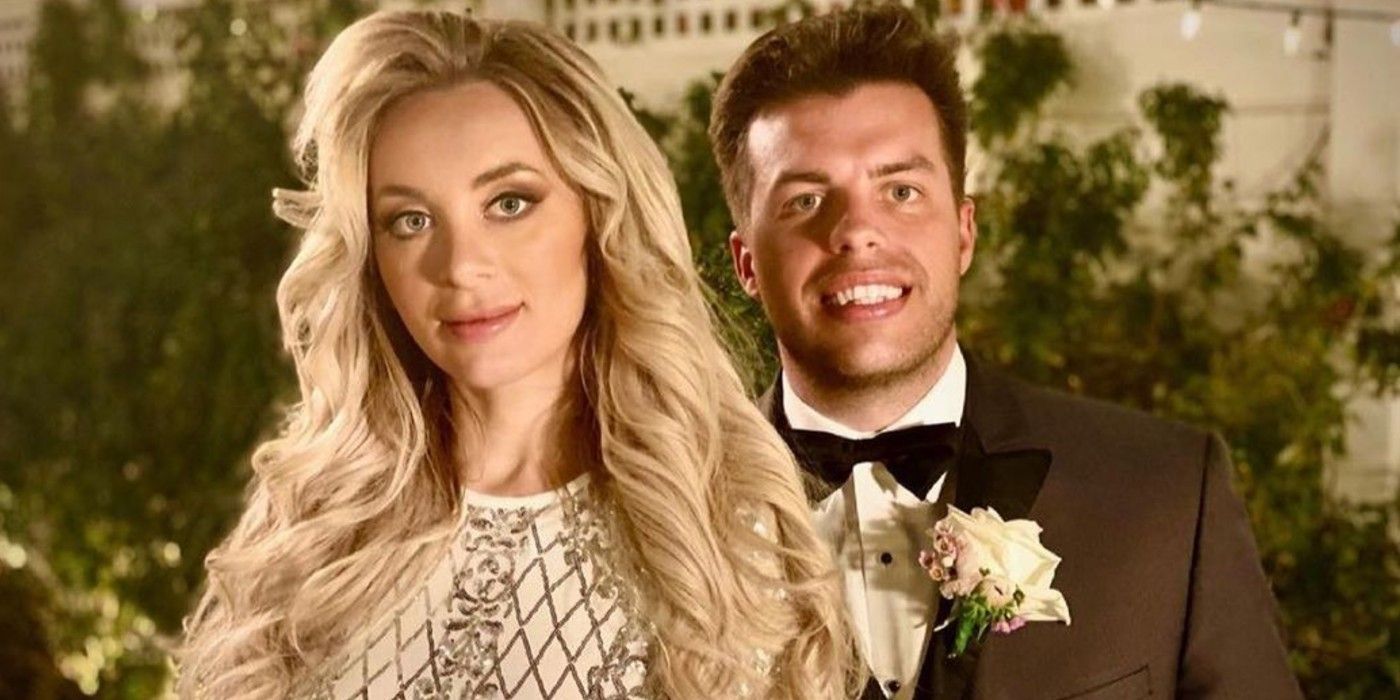 90 Day Fiancé star Yara Zaya likes to edit her and Jovi Dufren's pictures for social media, but there are a few rare ones where her husband looks unfiltered. The 27-year-old Ukrainian native has gone to great lengths to change her appearance before and after debuting on reality TV. Yara has admitted to getting a nose job and lip fillers, but it is believed that she has done much more to change her face.
Yara, who appeared on 90 Day Fiancé Happily Ever After? season 7, has faced criticism for editing her Instagram photos to present a perfect image of beauty, wealth, and motherhood. Her appearance is too good to be true, and it is suspected she uses filters to alter her skin tone and facial features. It has been pointed out in the past the difference between Yara's edited appearance and her husband's, leading to speculation that she only photoshops herself. At the same time, there are also some other photos where she has altered Jovi's pictures to make him look almost unrecognizable. The edited images and accusations of dishonesty have divided people online; Yara's beauty has been praised but has also gotten heat for creating unrealistic beauty depictions on social media.
Related: 90 Day Fiancé: Yara's Most Lavish Looks After Plastic Surgery Ranked
Yara Zaya Is Edited More Compared To Jovi
There are some photos where Yara heavily edited herself while leaving Jovi unedited. One example of this comes from December 2022, when Yara posed with her family, sitting next to Santa Claus. In the picture, Yara has radiant lighting on her face that made her skin glow. In comparison, Jovi, who is sitting right next to her, looks dimly lit and completely unedited. Even Santa doesn't have the same lighting on his face, which makes it obvious that Yara highlighted herself and no one else in the photo.
Yara Zaya Looks Like A Doll
In early 2022, the 90 Day Fiancé star posted a photo with Jovi from Houston, Texas. Yara captioned her post with purple hearts, complimenting her outfit of the same color. In the picture, 90 Day Fiancé couple Yara and Jovi stood beside one another while holding glasses and posing for the camera. However, they looked completely different due to lighting differences and filtered skin. Due to heavy makeup and a fake glow, Yara's facial features looked unrealistic. However, Jovi looked normal and authentic to his real self.
Yara Zaya Looks Brighter Than Jovi
Recently, Yara and Jovi appeared in another social media post, looking completely different from each other. The Ukrainian reality star had excess lighting on her face and evident signs of Facetune. However, her American husband looked completely unfiltered and seemed to perfectly fit the background lighting. While Jovi claimed that the picture was unedited and a camera flash caused the issue, many 90 Day Fiancé fans were skeptical of Yara and Jovi in the comment section. An Instagram user wrote, "You look like a cardboard cutout of yourself." Another user chimed in, "It's totally photoshopped!!!" Still, the 90 Day Fiancé star has a natural glow on her face, which Jovi lacks.
More: 90 Day Fiancé Fans Review Yara Zaya's Two Businesses In America
Sources: Yara Zaya/Instagram, Yara Zaya/Instagram, Jovi Dufren/Instagram