Why Tammy Slaton May Not Need Her Trach Anymore
1000-lb Sisters star Tammy Slaton ended season 3 with serious breathing problems. There's plenty to learn about her medical journey with a trach tube.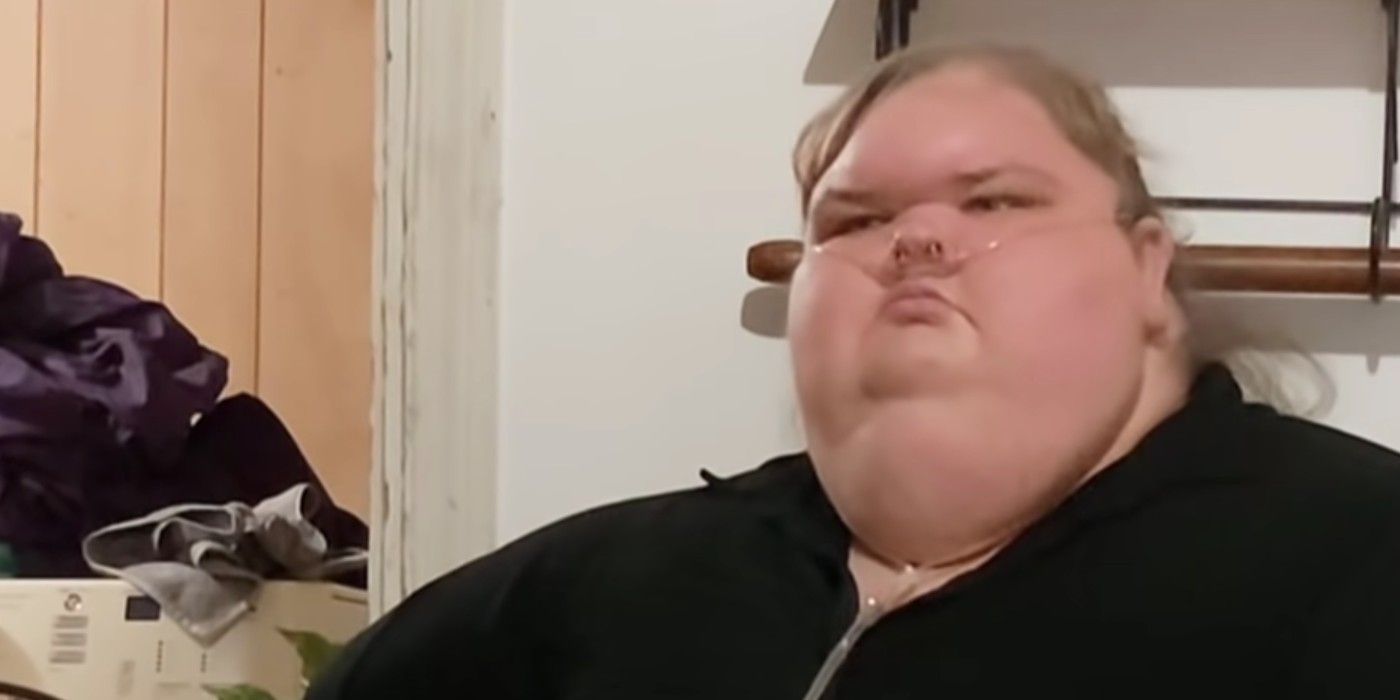 Tammy Slaton has been recovering from a near-death experience after the dramatic end of 1000-lb Sisters season 3, but based on the reality star's latest TikToks, ir's possible that Tammy may no longer be relying on a trach tube to breathe. She committed to a weight loss journey during 1000-lb Sisters season 1, because she was aware of the toll that that her food addiction was taking on her health. However, the reality star has struggled to breathe since contracting COVID in season 2. From her hard work in rehab to her followers' interpretations of her latest TikTok content, there are signs that 1000-lb Sisters' Tammy may not need her trach anymore.
Tammy vowed to lose weight and turn her life around alongside her sister, Amy Slaton-Halterman, during 1000-lb Sisters season 1. However, the older Slaton sibling, 1000-lb Sisters' Tammy Slaton, hasn't kept her word. Amy succeeded in her goal of burning enough pounds to qualify for bariatric surgery by the end of season 1. However, on the show, Tammy demonstrated how little she cared about losing weight during her disappointing fitness venture. In 1000-lb Sisters season 3, Tammy seemed apathetic about lowering the risk of health problems (or worse), by opting to party with her friends and eat pizza, rather than adhere to her diet and exercise routine. Although this resulted in Tammy requiring life-saving surgery, at this point, Tammy may not need her trach anymore.
Related: Why 1000-Lb Sisters Fans Are Disappointed By Tammy's Food Options In Rehab
Does Tammy Slaton Still Need Her Trach Tube
Regrettably, 1000-lb Sisters season 3 ended with Tammy being rushed to the hospital after she stopped breathing. Tammy Slaton started experiencing breathing issues after she got sick with COVID in season 2. Tammy managed to recover from the virus, but relied on an oxygen tube to breathe. In season 3, Tammy suffered from oxygen poisoning, which left surgeons with no alternative but to perform a tracheostomy on the Slaton sister.
Since her surgery, Tammy has shared TikToks that detail her life in recovery. Her symptoms were eased by her trach. Although medically-minded 1000-lb Sisters fans noted that Tammy could be living with a trach for the rest of her life, the TV personality's latest TikToks indicate that Tammy Slaton doesn't need the health accessory in order to breathe. In response to a TikTok that featured Tammy using an oxygen tube, Ki1i2M3 started a Reddit thread, and asked, "Did Tammy get off the trach tube?"
Can Tammy's Trach Be Removed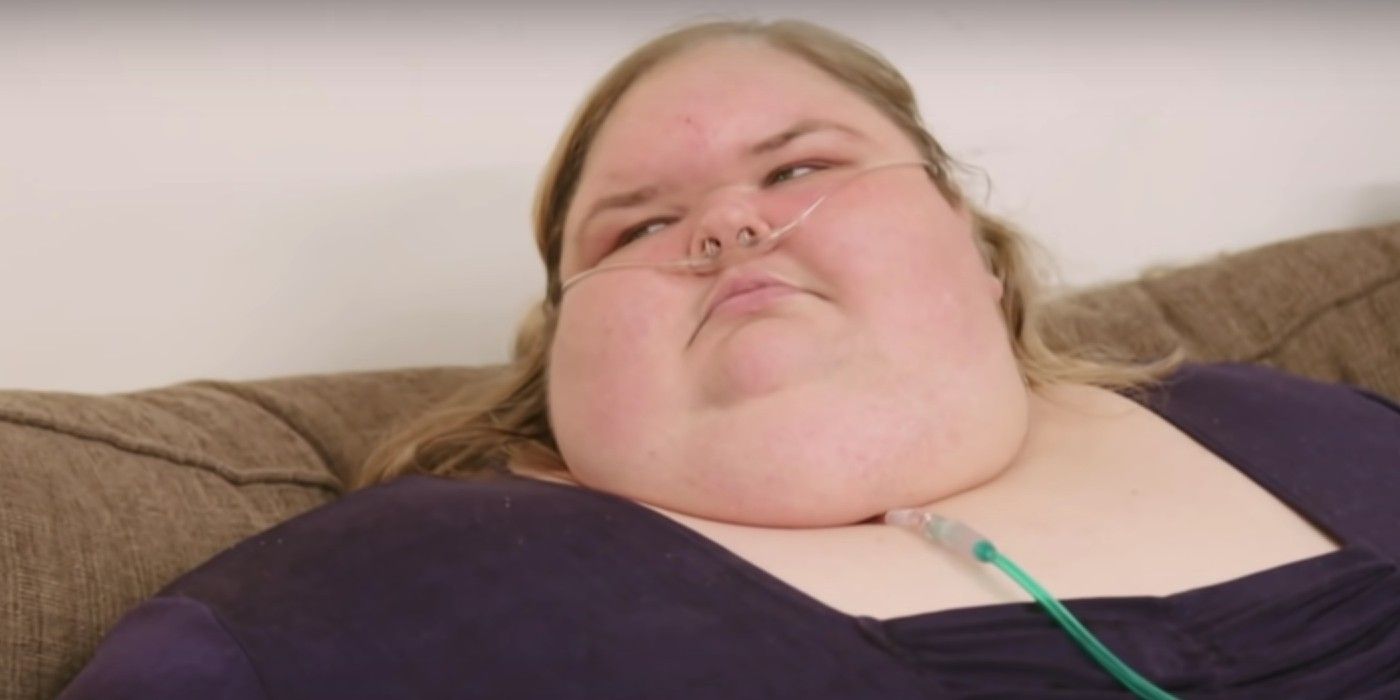 Unfortunately, undergoing a tracheostomy is not a simple matter, and there were suspicions that Tammy Slaton's lungs might be too weak to function without the tube. Some of Tammy's TikToks, however, made it clear that she is once again using a breathing tube in her nose. Optimistic viewers think that this means Tammy may not need her trach anymore. A fan on the aforementioned thread explained, "[Doctors] do try to ween you off, so maybe that is what is happening."
Although Tammy's critics didn't think that she could improve her health, the TV personality has promised that she's used her time in rehab to finally commit to her weight loss venture. While there are debates about whether Tammy's actually making progress in her fitness journey while in rehab, she may have confirmed her weight loss by indicating that she is going off of her trach.
Related: Why 1000-Lb Sisters Fans Think Tammy Was Rude To Her Therapist
Although Tammy Slaton might have raised concerns after her tracheostomy, the Slaton sister may be proving her naysayers wrong. Based on the work she's done in rehab, and her encouraging TikToks, there is reason to believe that Tammy can live without a trach tube in the future. The 1000-lb Sisters season 4 star will hopefully continue to improve her health, on and off-screen.
More: 1000-Lb Sisters: Why Fans Want Chris Combs To Be The Star Of Season 4
Sources: Tammy Slaton/TikTok, k1i2m3/Reddit