Why Nick Offerman Had To Be Convinced To Do The Last Of Us Episode 3
While on Jimmy Kimmel Live!, Nick Offerman reveals why he needed to be convinced to take the role of survivalist Bill in The Last of Us episode 3.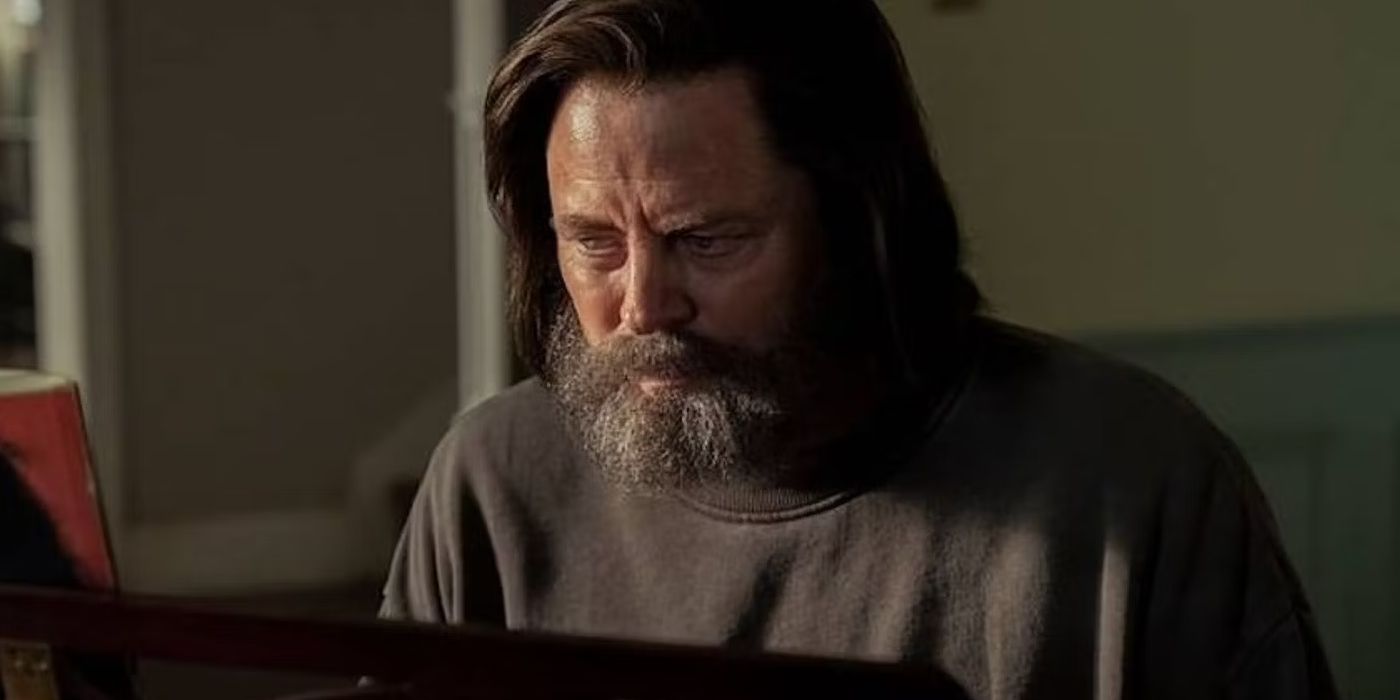 Spoilers for The Last of Us episode 3 below!
Parks and Recreation star, Nick Offerman, recently revealed why he had to be convinced to join The Last of Us episode 3. After narrowly escaping the Boston Quarantine Zone and the infected plaguing the city, Joel (Pedro Pascal) and Ellie (Bella Ramsey) make their way to a secluded fortified sanctuary run by a self-professed survivalist Bill (Offerman) and his partner Frank (Murray Bartlett). The episode is told primarily through a series of flashbacks that depict the breadth of Bill and Frank's romantic relationship.
While a guest on Jimmy Kimmel Live!, Offerman revealed why he had to be convinced to star in The Last of Us episode 3.
The actor explained that he initially did not have time to do the show, however his wife, Parks and Recreation co-star Megan Mullally, read the script and demanded that he join the project. Read what Offerman told Kimmel below:
When I got the script — Craig Mazin wrote the script who did Chernobyl among other things. That guy seems to know what he's doing, and he sent me this script and I didn't have time on the calendar to say yes to this job, and my incredible goddess of a wife read it and she said, "You're going to Calgary, buddy. Have fun. You have to do this."
Related: Frank's Fate In The Last Of Us Show Is So Much Better (& Sadder)
Will Bill Return on The Last of Us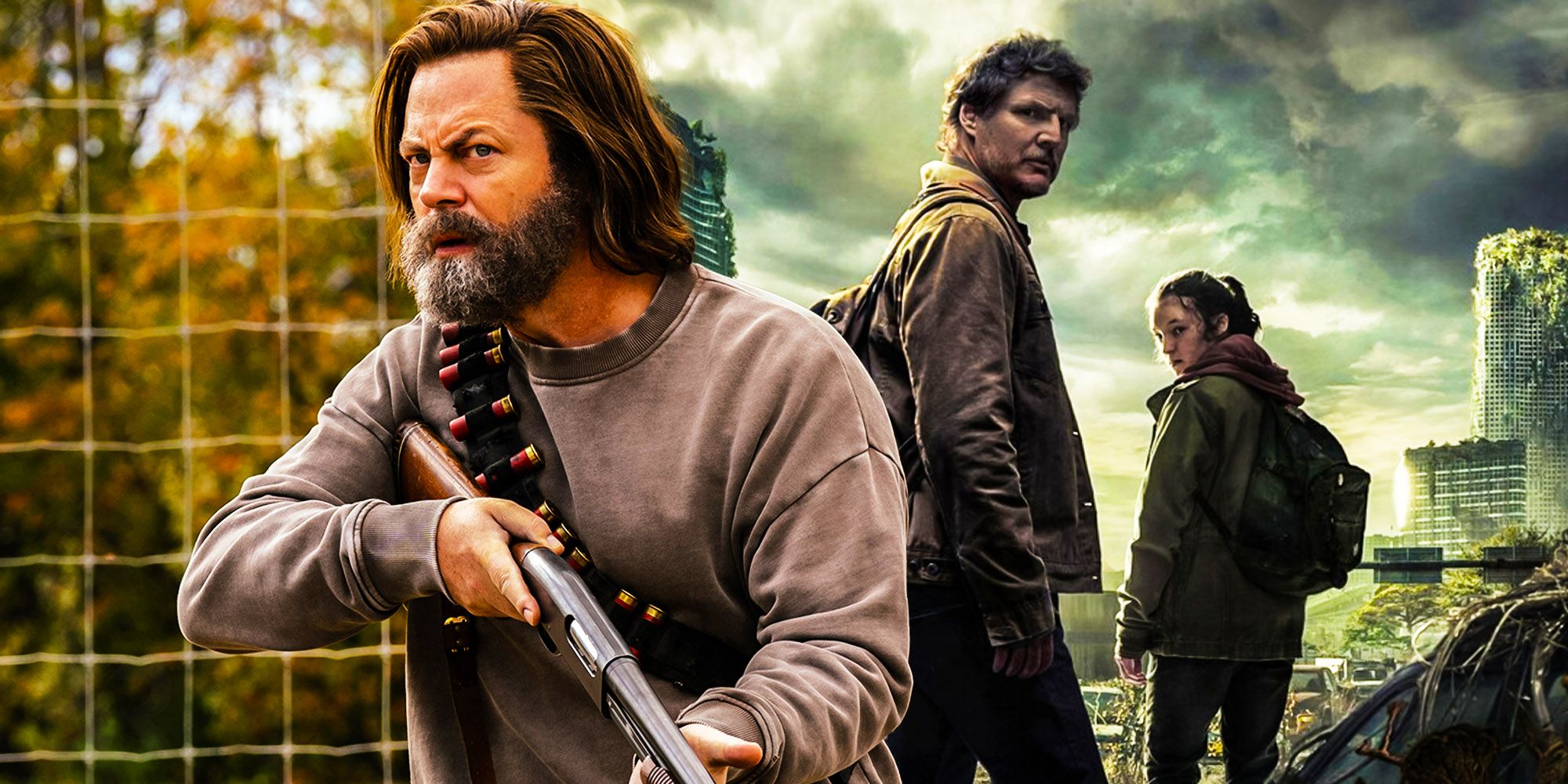 Although Joel and Ellie's journey had momentum following the explosive ending of The Last of Us episode 2 which saw Tess (Anna Torv) sacrifice herself to save the pair, episode 3 slowed the plot to tell another side of the outbreak story, one where the worldwide apocalypse saved an isolated prepper. The episode's flashback took place over the course of 20 years, with 16 of those years highlighting significant moments in Bill and Frank's life.
The partners grew old together, but unfortunately ended up with Frank becoming afflicted with an incurable condition. Instead of trying to continue to fight the pain without a doctor, Frank decides to end his life on his own terms by overdosing on pills. With Bill's future looking bleak without Frank, he also decides to kill himself, calling Frank his "purpose." Bill's heavy choice would mean that there is a very slim chance for Offerman to return as Bill on the show. However, as seen in episode 3, Torv reprised her role as Tess in a flashback. As there are more flashbacks planned, there still may be a chance for Bill to reappear.
Why The Last of Us Episode 3 is Being Praised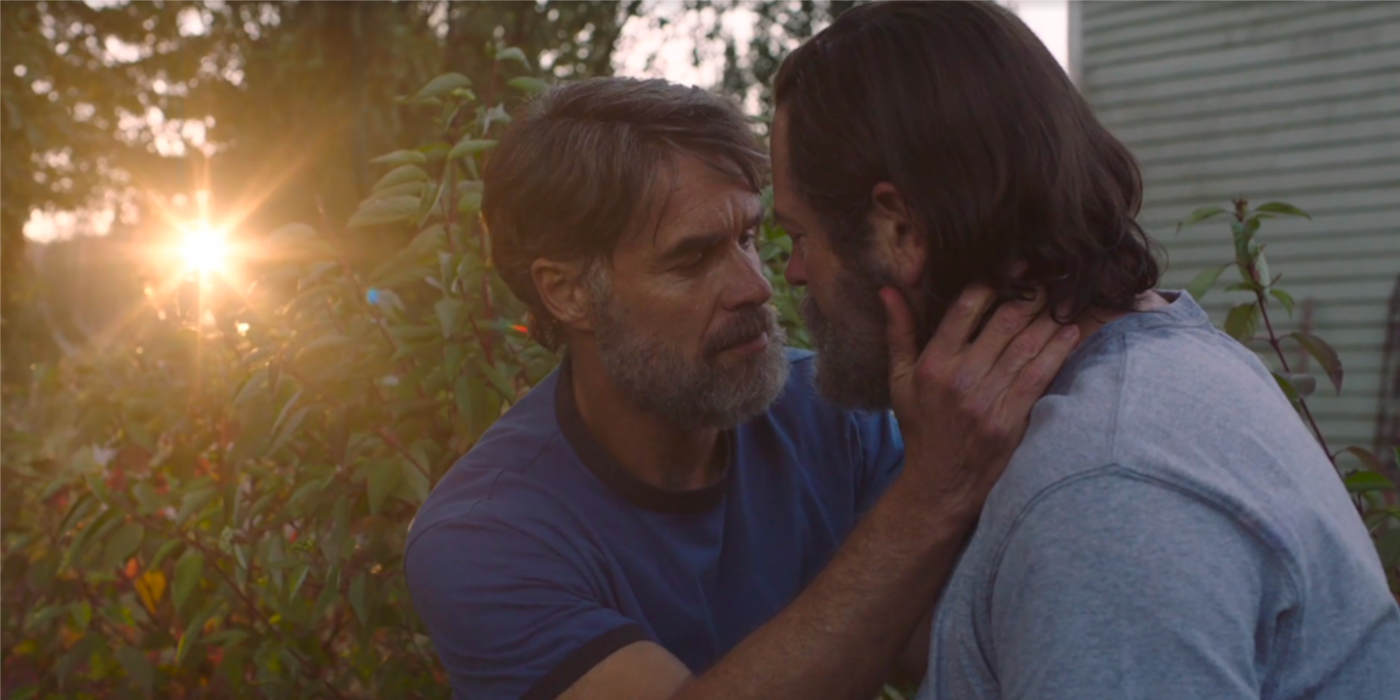 Although the Cordyceps fungal plague devastated the world, the cataclysm proved to be a positive life-changing force for Bill. He was able to finally live the way he always wanted, but more importantly, Bill was able to come out as gay and find a love he likely would never have had if the deadly pandemic had not occurred. The Last of Us episode 3 portrayed a sensual and complex romantic homosexual relationship that was devoid of common tropes prominent in Hollywood when dealing with such partnerships. Following the episode's release, critics and audiences have delivered near-universal praise, calling it an early contender for the best episode of television in 2023.
Next: The Last Of Us Episode 3 Thankfully Flips 1 Controversial Trope
Source: Jimmy Kimmel Live!