Why LPBW Fans Feel Audrey Is Tone Deaf In Recent Child-Free Post
Little People, Big World's Audrey Roloff is offending the show's fans again. After her careless post, some people are really shaking their heads.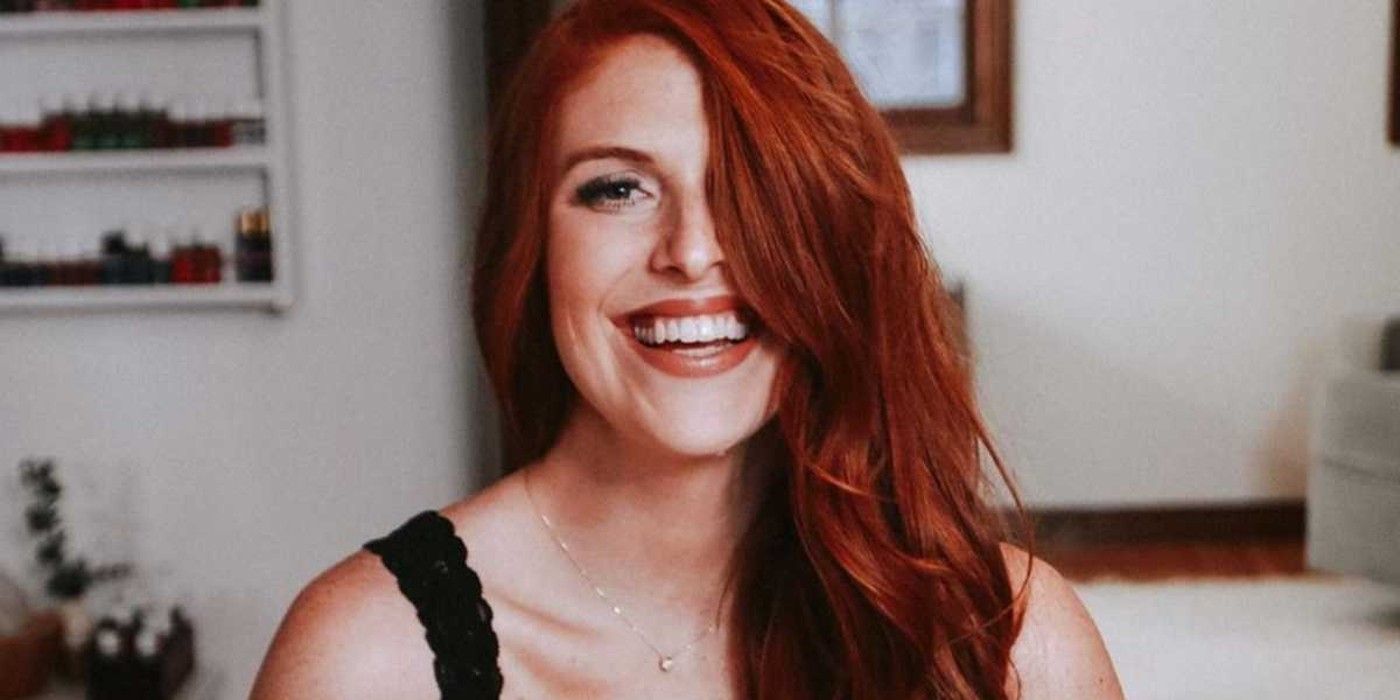 Little People, Big World fans have been keeping a close eye on Audrey Roloff, after she added yet another insensitive post about parenting. The wife of Jeremy Roloff has often inserted her foot into her mouth with careless remarks and humblebragging. TLC fans have grown tired of Audrey, and wish she would take a break from social media.
Little People, Big World viewers were first introduced to Audrey in scenes filmed at Roloff Farms, when the son of Amy and Matt Roloff started dating the redhead. Jeremy and Little People, Big World's Audrey Roloff hit it off quickly, as both shared the same religious values. Soon, they were engaged, and they later married. After starting a family, the couple decided that it was time to step back from reality TV. In 2018, they quit the show that made them famous. However, Audrey has constantly been updating fans with social media posts, rather than embracing a more private life.
Related: Why Little People, Big World Stars Are Posting Concerning Content Lately
LPBW's Audrey Roloff's Posts Are Insensitive
This week, a lot has gone on within the Roloff family, including Zach Roloff having to undergo emergency brain surgery. While most family members addressed the medical issue, Little People, Big World fans noticed that Audrey didn't send positive vibes. Instead, she posted about a getaway weekend with Jeremy. While the mother of three shared facts about her weekend break, followers started to comment, asking if she, "even cares" about Zach and Tori. TLC fans were less than impressed with Audrey's actions, and felt she was, "tone-deaf."
LPBW Fans Lash Out
Little People, Big World followers couldn't hold back their frustration as they continued to bombard Audrey with comments. The getaway took place over the same weekend that Zach was in the hospital. Many people complained about Audrey and Jerermy's seeming insensitivity, as they thought the couple would be near Zach, trying to help out. Other followers noted that while it was nice for Audrey to remind moms to take time for themselves, she came across as privileged, with one fan writing that it isn't always possible to take the money and use it on a vacation. That person asked her to be more, "mindful."
While it was ignorant to assume that everyone is on a level playing field, Audrey did just that with her thoughtless post, leaving Little People, Big World fans in an uproar. While Jeremy and Audrey were enjoying the wellness center, Matt Roloff shared that he was in constant contact with his son. Amy Roloff also drove down every evening to Battleground, WA, so she could help Tori with the children. It seemed like everyone made an effort to help Zach, except his twin brother and his wife.
More: Why Audrey Roloff Is Sharing Her 'Hardest' Moment On LPBW With Fans
Source: Audrey Roloff/Instagram