Why Kurt Russell's Final Snake Plissken Film Escape From Earth Didn't Happen
Escape From Earth was supposed to be Kurt Russell's third Snake Plisskin adventure, but the disappointment of the second movie ruined that plan.
Escape From Earth was the planned third Snake Plissken movie starring Kurt Russell but it was doomed before it even started. Snake made his debut in John Carpenter's cult sci-fi Escape From New York. Snake was also Russell's breakthrough as an action star, and saw his outlaw character forced to infiltrate New York – which had been turned into a prison in the movie's bleak future – to rescue the kidnapped President. Russell's love for the character and movie star clout saw him convince Carpenter to direct a belated sequel, dubbed Escape From L.A. The duo also planned a third entry, titled Escape From Earth.
The ending of John Carpenter movie Escape From L.A. saw Plissken use a satellite weapon to wipe out the planet's technology, having grown weary of its endless warfare. This would have set the stage for the third adventure, with Carpenter telling Fandom "Escape from Earth was kind of Snake Plissken in a space capsule, flying interstellar. So there'd be a lot of special effects in it." Escape From L.A. has earned a cult following since 1996 but received lukewarm reviews, with its terrible CG cited as a huge problem. It also only grossed around half of its $50 million budget back, killing plans for Escape From Earth instantly.
Related: Rob Zombie Remade Another John Carpenter Movie BEFORE Halloween
Was John Carpenter's Ghosts Of Mars Supposed To Be A Snake Movie?
A remake of Escape From New York has been in development hell for nearly 20 years but appears to finally be moving ahead with Scream 5 helmers Tyler Gillett and Matt Bettinelli-Olpin. Whatever dim hope remained that Escape From Earth could still happen with John Carpenter and Kurt Russell returning has essentially been killed with the remake's announcement, though Carpenter is attached to the latter as executive producer. For many years, Carpenter's 2001 sci-fi horror Ghosts Of Mars was reported by various outlets to be a repurposed version of Escape From Earth, with Ice Cube's "Desolation" Williams replacing Russell's Snake.
Ghosts Of Mars' story sees a Mars police officer forced to defend a jail from miners possessed by the bloodthirsty spirits of Martian warriors; she turns to Cube's infamous convict for help. This rumor was so widespread it was commonly reported as fact, despite neither Carpenter nor anybody involved with the film confirming it. While the similarities between Desolation and Snake are plain to see, Carpenter later confirmed Ghosts Of Mars was never Escape From Earth, stating "No, but that's a good story. I like that."
Will Kurt Russell Appear In Escape From New York's Remake?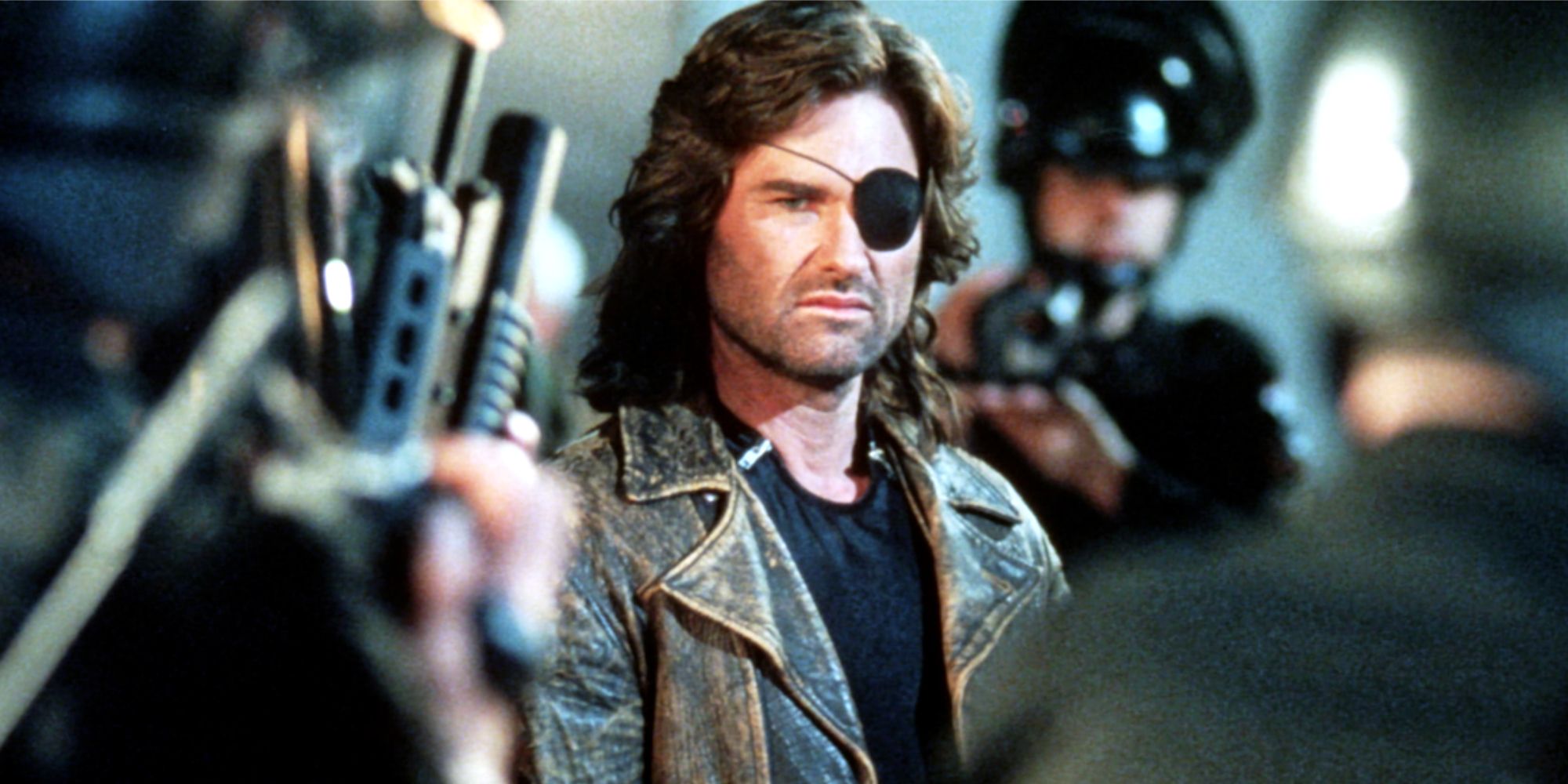 Russell has stated in various interviews – such as this IGN chat – he feels too old to play Snake again, and always envisioned the outlaw as a younger man. While no casting has been confirmed for Escape From New York's reboot, it's doubtful Russell will reprise Snake. That said, there are plenty of other roles he could inhabit. In the original, Western star Lee Van Cleef played New York's Police Commissioner Hauk, who forced Snake to take the rescue mission. Having Clint Eastwood's former nemesis play such a role loaned Van Cleef's role a meta subtext, and having Russell play a similar character in the remake could do the same.
Russell is also the right age to play a new take on Escape From New York's President – assuming the remake follows the same basic premise. Given how much Snake Plissken means to Russell, he would probably opt out of any kind of appearance. Escape From Earth sounds like it had the potential to be a fitting trilogy capper. However, alongside his Creature From The Black Lagoon remake or helming Shane Black's screenplay for Shadow Company, it's destined to be another unmade Carpenter movie that could have been great.
Next: The Escape From New York Remake Faces An Impossible Recasting Challenge