Why Jorge's Life Is So Much Better Without Anfisa
90 Day Fiancé alums Jorge Nava and Anfisa Arkhipchenko's relationship was sometimes hard to watch. Fortunately, Jorge is enjoying a brand-new life.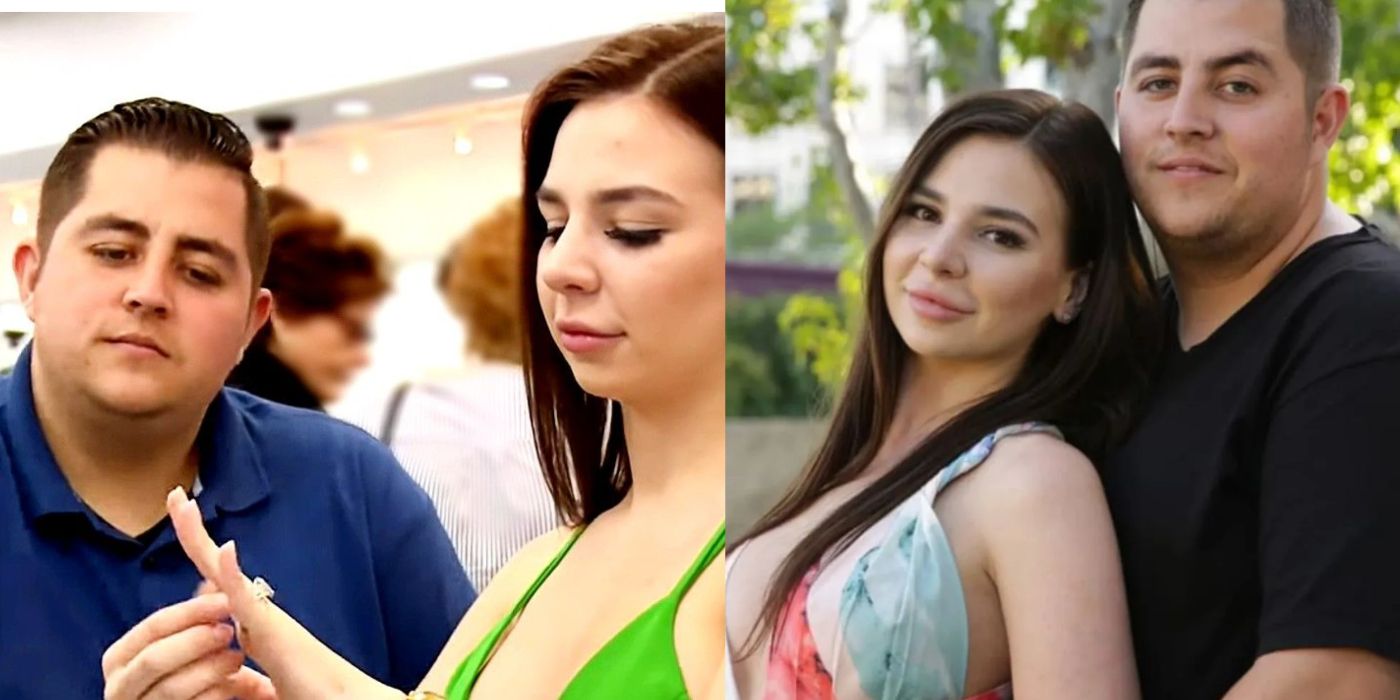 Jorge Nava and Anfisa Arkhipchenko from 90 Day Fiancé showcased their volatile marriage on the show, and since then, Jorge has changed his life for the better. The word "troubled" doesn't even begin to describe the relationship between Jorge and Anfisa. From him lying about how much money he had, to her screaming hysterically at him to come home (or fetch her makeup), the drama between the two was non-stop.
90 Day Fiancé's Jorge Nava has had a lot of ups and downs since he appeared on 90 Day Fiancé season 4 and 90 Day Fiancé: Happily Ever After? Most notably, Jorge was arrested in 2018, after police caught him with nearly 300 pounds of marijuana in his car. Spending more than two years in prison changed Jorge, both mentally and physically. His looks completely transformed after he lost over 125 pounds. His outlook on life was also significantly altered, as he separated from his hot-headed Russian bride, and eventually divorced her in 2020.
Related: How 90 Day Fiancé Stars Jorge & Anfisa's Lives Compare In 2022
90 Day Fiancé's Jorge and Anfisa Shouldn't Be A Couple
Now, Jorge is free from the burdens of prison and a toxic marriage, and happily remarried. In a modern social media love story, Rhoda saw an online picture of Jorge in his prison jumpsuit, and had to meet him. The reality alum has two beautiful children with Rhoda Blua. Jorge and Rhoda tied the knot in August 2022, just four months after welcoming their son, George. Their daughter Zara was born in April 2021. Jorge told Us Weekly shortly after the wedding, "[Rhoda gave] me the most amazing children and [is] so loving and compassionate. I love every inch of her and I can't wait to raise our family together."
90 Day Fiancé's Jorge Nava Is Back In Business
Jorge has not only moved on from Anfisa since fans watched him on 90 Day Fiancé, but he has also started his own business. Considering he went to prison for marijuana possession, it may seem odd that Jorge is in the cannabis business. The difference this time is that it's all legal. Jorge proudly posted a video of his marijuana farm on Instagram. His ongoing passion for the now-legal plant is obvious.
Jorge appears to be thriving in every way since moving on from Anfisa, and the tumultuous relationship that was portrayed on 90 Day Fiancé. He has kept the weight off, and looks healthier than ever. He seems to be in a truly stable relationship as well, and is such a proud papa. Plus, Jorge is making money doing what he loves, without having to worry about getting arrested. When fans first met Jorge, he gave off the impression that he was a doormat who was trying to buy love. Those days are definitely gone. His ex-wife has also moved on as well, and evolved significantly. Anfisa has gotten plastic surgery, and revamped her figure through exercise, so she and Jorge might not even recognize each other if they were walking on the same the street.
More: Why Anfisa No Longer Appears In The 90 Day Fiancé Franchise
Sources: Us Weekly, Jorge Nava/Instagram