Why Is Netflix's Blonde Movie Rated NC-17?
Why Netflix's Marilyn Monroe movie starring Ana de Armas, Garret Dillahunt, and Adrien Brody from director Andrew Dominik has an NC-17 rating.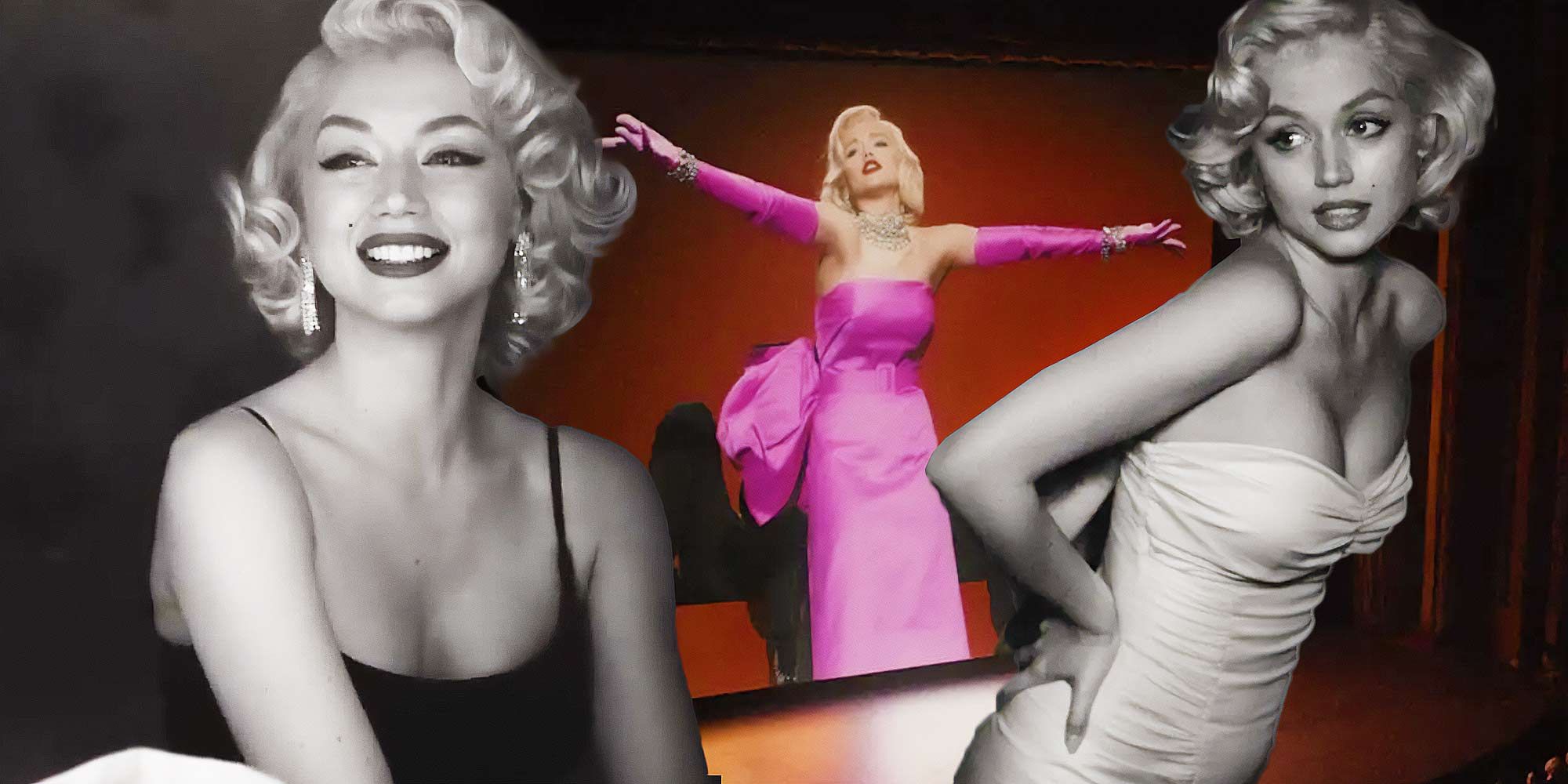 The new Marilyn Monroe movie Blonde has been controversial from the start, but it raises the question of why Blonde is rated NC-17. Blonde stars Ana de Armas as Monroe, the "blonde bombshell" who became a pop culture icon and sex symbol before her untimely death in 1962. Director Andrew Dominik (The Assassination of Jesse James by the Coward Robert Ford) adapted the ambitious novel of the same name by author Joyce Carol Oates, which took several liberties with the life of Monroe. Netflix's Blonde has been the subject of controversy since it was announced, with the streamer shifting release dates early on due to the graphic content of the film after it was completed in 2019.
Netflix brought in a new editor to help "curb the excesses of the movie" and prepare it for release according to Dominik, which he says actually ended up making the film better. Oates' 2000 Marilyn Monroe novel is listed as fiction, but the author did years of research into the life of Monroe in order to tell a more detailed warts-and-all account of the icon's life. Andrew Dominik approached the material with the same zeal and has been very frank and open about making the film an honest portrait of the late celebrity, saying, "It's controversial, there's a bit for [Netflix] to swallow. It's a demanding movie. If the audience doesn't like it, that's the f*cking audience's problem. It's not running for public office."
Related: Every Upcoming Ana De Armas Movie
Why Is Blonde rated NC-17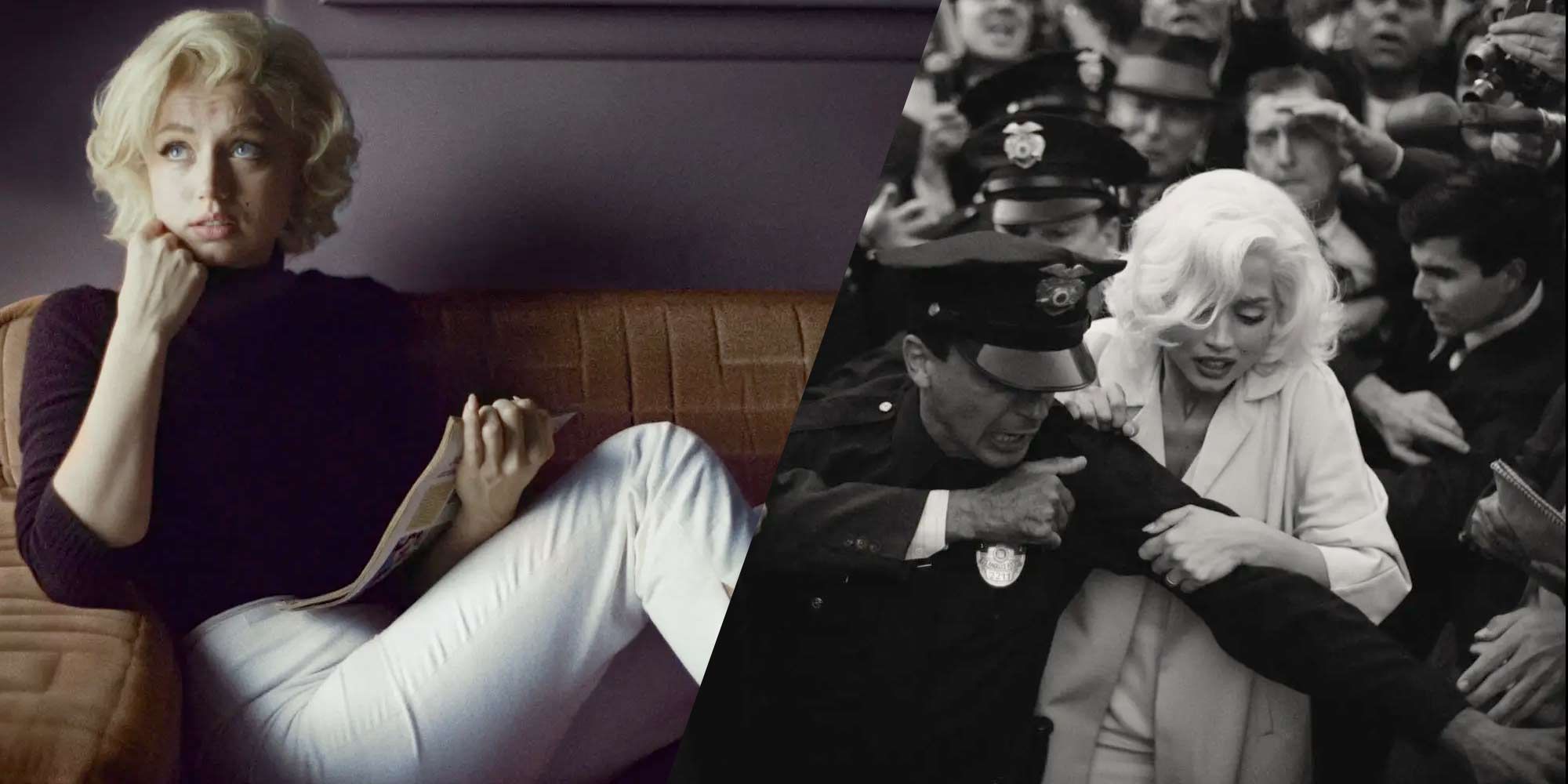 Before the film's release on the streaming service in September 2022, Netflix confirmed that Blonde would carry an NC-17 rating, which lists the reason as "some sexual content." The reasons behind that rating and the type of sexual content turned out to be darker than most people expected. The scenes causing the rating did not titillate audiences. Instead, why Blonde is rated NC-17 are reasons that were mostly horrifying, with scenes of rape and sexual abuse. While Dominik accused the MPA of "being political" with the rating, he also said it's the version audiences would want to see.
"It's an NC-17 movie about Marilyn Monroe, it's kind of what you want, right? I want to go and see the NC-17 version of the Marilyn Monroe story."
In terms of why Blonde is rated NC-17, the Netflix movie focused mostly on Marilyn Monroe's darkest moments. This wasn't a Monroe biopic that showed her at her highest moments. Most of those ended up skimmed over in the movie. Instead, this three-hour epic focused more on Marilyn Monroe's controversial moments. In one scene in the movie, the President of the United States sexually assaults her – and the scene was shot from his point of view. At another moment, a movie producer forced himself on the actress in a terrifying moment. The NC-17 rating was about these moments that likely helped lead to the end of Monroe's life.
Dominik was determined to tell a no-holds-barred story. He credits the #MeToo movement as a proponent for getting the film made, saying that prior to it "nobody was interested in that sort of sh*t" and that Blonde will show "what it's like to go through the Hollywood meat-grinder" and that "There's something in it to offend everyone." Ultimately, it will be up to audiences to decide if the NC-17 rating is warranted or not when Blonde makes its debut on September 23rd, 2022. Dominik also mentioned that an episode of HBO's Euphoria is "far more graphic than anything going on in Blonde," which suggests the rating is excessive in relation to the content.
Blonde Did Receive Some Oscar Recognition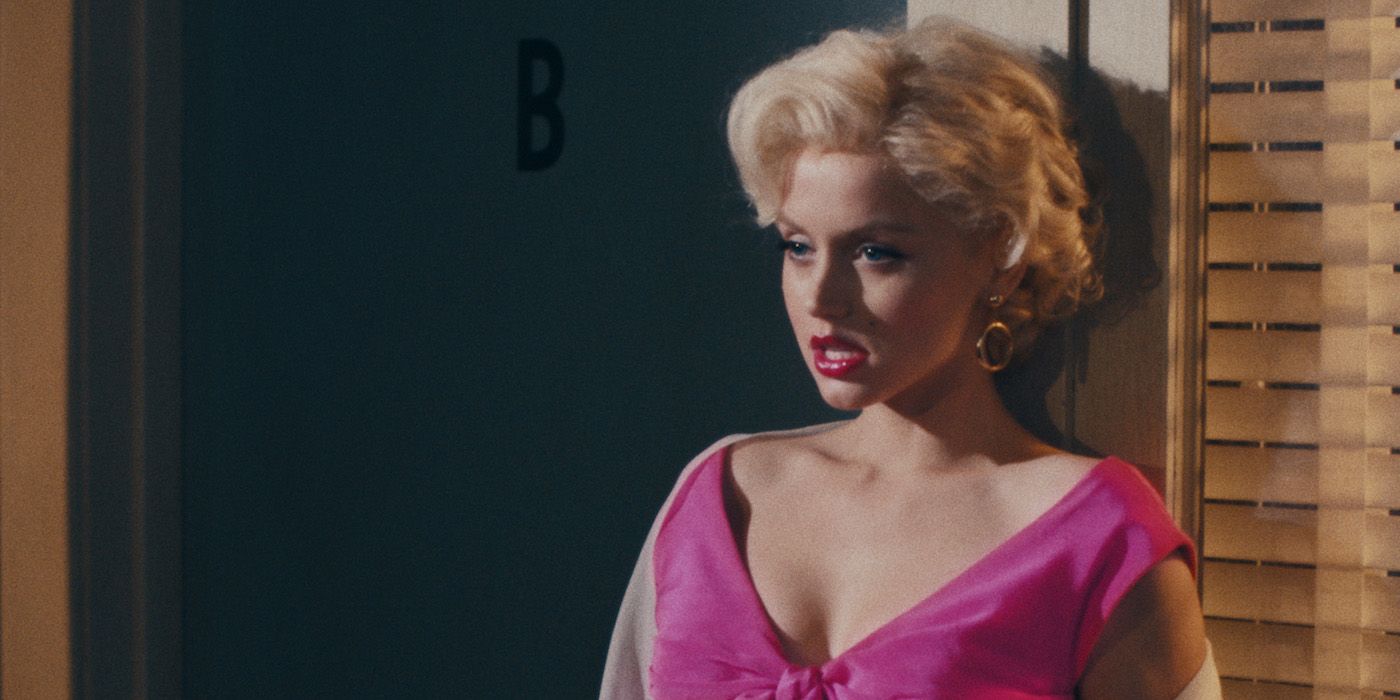 While Blonde received mixed reviews, it remains a polarizing movie. As a result, it was also seemingly snubbed when awards season rolled around. Ana de Armas had to take on a very difficult role, playing Marilyn Monroe during some of her most distressing moments. It is those moments that answer why Blonde is rated NC-17. It is also the actress' determination to honor Monroe in a mostly fictional story that helped the film receive its two most significant nominations from the two most publicized Hollywood awards ceremonies.
Related: Why Blonde's Reviews Are So Divisive
Blonde did not get a Best Picture nomination and Andrew Dominik didn't get a Best Director nomination. The only nomination that Blonde received at both the Oscars and Golden Globes was for Armas' performance as Marilyn Monroe. At the Golden Globes, she lost to Cate Blanchett, who won for her powerful performance in Tár. Armas has more stiff competition at the Oscars, with Blanchett once again a frontrunner for that award as well. This is the first major award that Armas has received, and for all its polarizing reception, it is her performance that most people point to when discussing the positives from the difficult movie.
Next: Why Ana De Armas' New Movie Dying With Critics Won't Hurt Her Future