Why Grey's Anatomy Saved Derek & Meredith's Post-It Note
Meredith lost all but one of her possessions when her house was burned down: the iconic post-it note on which she and Derek wrote their vows.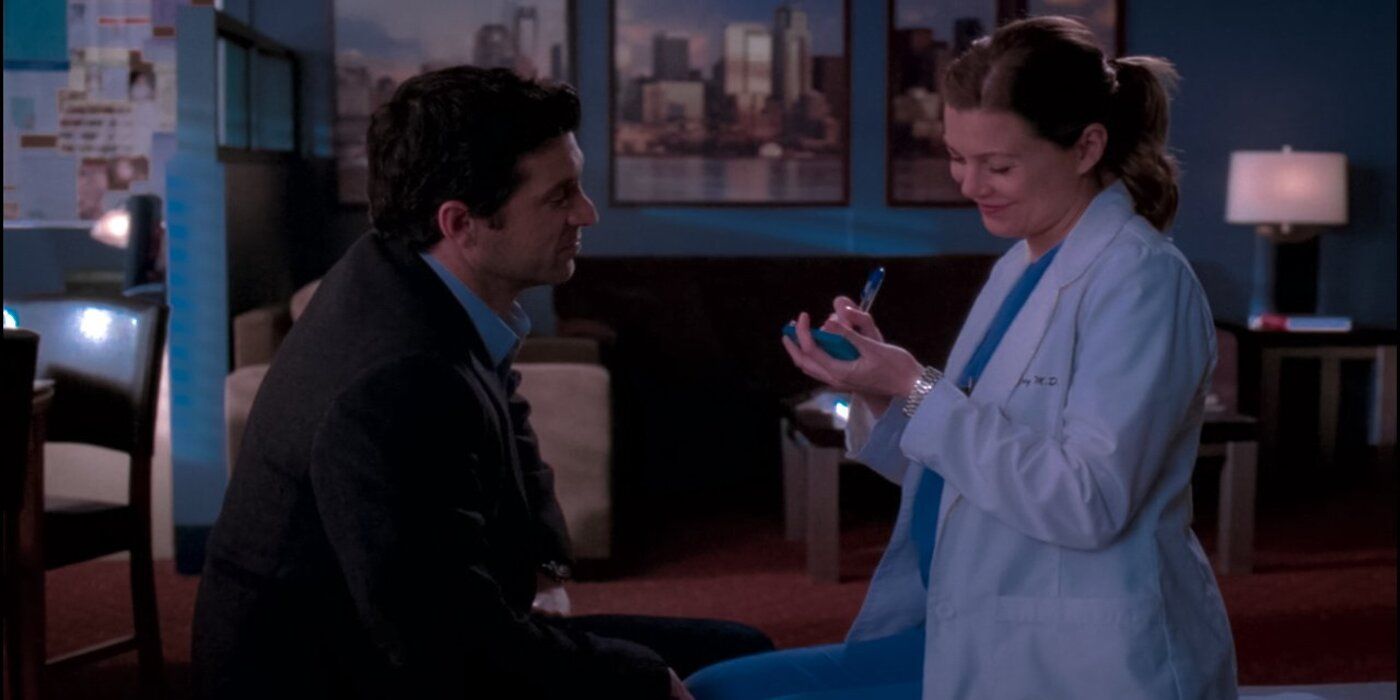 When Meredith's house burned down in the Grey's Anatomy season 19 fall finale, only one material possession was saved: Meredith and Derek's post-it note. The shocking fire ended the episode and began a four-month hiatus for the series, which will return on Feb. 23. Luckily, Maggie, Winston, and Meredith's three children, who were all at the house at the time, were able to escape unharmed, but the same could not be said for their belongings. This begs the question: Why was the post-it note saved out of everything in the house?
Throughout the episode, Maggie and Winston are in the attic of Meredith's house, helping her pack for her upcoming move to Boston. This is where they find the famous post-it note, also known as Meredith and Derek's wedding note. In the Grey's Anatomy season 5 finale, Meredith and Derek decided to write their vows on a post-it note after giving up the wedding they had planned to Alex and Izzie, who was dying of cancer at the time. It was a sweet moment that symbolized their love for each other above all else, and they framed it to commemorate their "wedding."
Related: Grey's Anatomy Repeated The Same Story With Both Meredith & Derek
The Post-It Was Saved To Honor Derek & Meredith's Relationship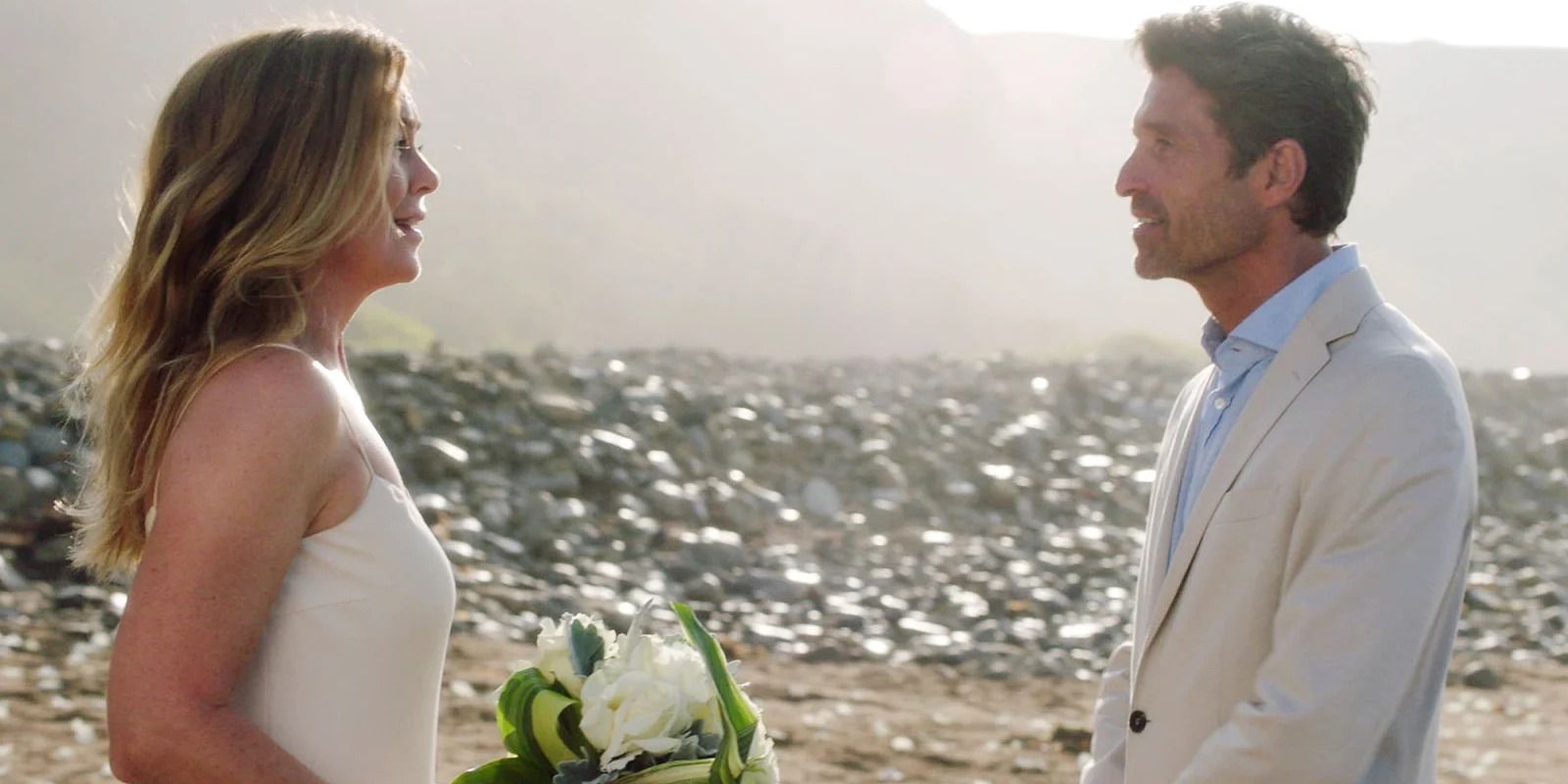 Meredith and Derek were the core couple of Grey's Anatomy throughout their marriage and the seasons that came before when they were in an on-and-off relationship. Even when they were apart, it was clear that they were meant to be to both viewers and other characters. As Arizona once said, "they were the great love story." Despite theories that Derek is still alive, Derek died at the end of season 11, but their love story has been kept alive in memory.
While Meredith has romantically moved on, Derek is never far from her heart or mind. In Grey's Anatomy season 17, when Meredith fell into a coma because of COVID-19, she started hallucinating herself and Derek (among others) on a beach. It was on this beach that they finally got their wedding, but the post-it note is tangible evidence of their love. Though Derek has been gone for years now, Grey's Anatomy continues to honor him and his relationship with Meredith, and saving the post-it note from the fire is just one of many examples of how the show does this.
Where Does This Leave Amelia?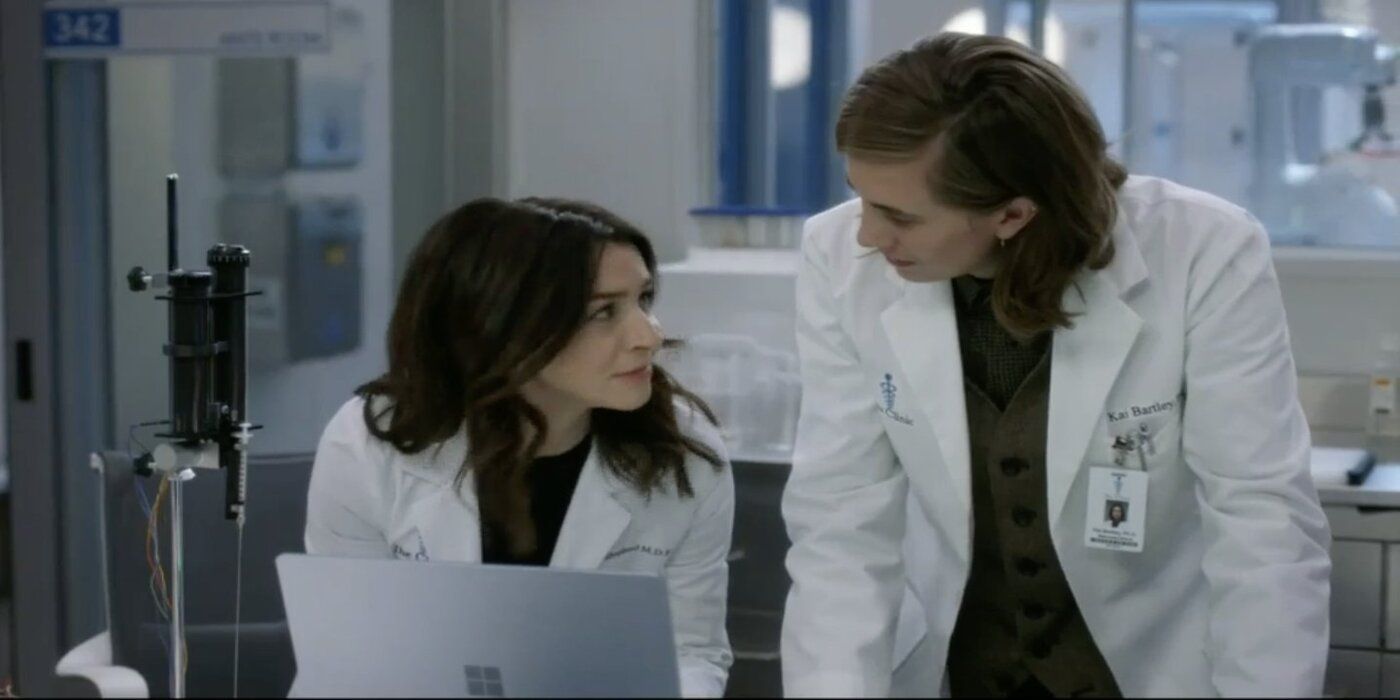 Meredith and her children were already planning to move to Boston when the house burned down, but Amelia, the anti-House on Grey's Anatomy, was also living there with no plans to move out. This leaves Amelia without a home at the moment, as Meredith's house has also been her house on and off since she joined Grey's Anatomy from Private Practice in season 10. Also, while she shares a son with her ex-boyfriend Link, he already lives with Jo, making it unlikely for her to move in with him.
This leaves her partner Kai as the next obvious roommate choice. However, Kai lives in Minnesota, where they work at The Grey Center. Kai is listed as a notable guest character for season 19 and has appeared in one episode thus far. Amelia's current predicament could be a catalyst for Kai and Amelia to take the next step together in sharing a home, which would most likely lead to Kai moving to Seattle, where Grey's Anatomy is set.
More: Grey's Anatomy Season 19 Fully Confirms Meredith & Nick Are Endgame