Why Gabby Windey & Vinny Guadagnino Should Date (& Why Not)
DWTS fans are wondering if Gabby Windey and Vinny Guadagnino will ever date. They are known to flirt, but would they make a good couple?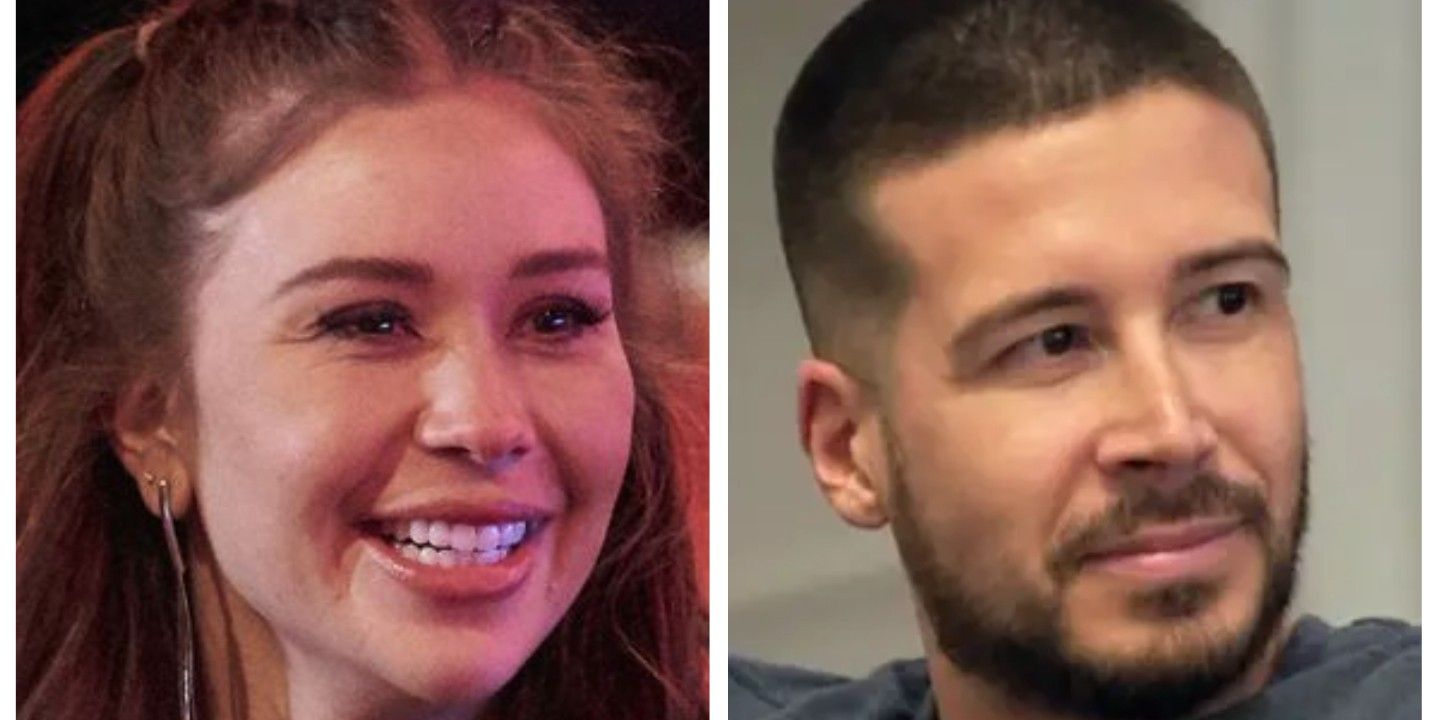 After competing together inside the Dancing with the Stars ballroom this past season, The Bachelorette alum Gabby Windey and Jersey Shore star Vinny Guadagnino sparked some romance rumors. Despite being at the bottom of the leaderboard week after week, Vinny managed to survive seven weeks in the competition. Gabby, on the other hand, came very close to winning the Mirror Ball Trophy, when she and her pro partner Val Chmerkovskiy placed second against Charli D'Amelio and Mark Ballas.
In the midst of the competition, Gabby and Vinny were caught flirting on social media, which then sparked gossip that they were romantically involved. Fans wonder if a Jersey Shore/The Bachelorette mash-up would really make for a good match? There is no doubt that Gabby and Vinny share a similar sense of humor. Throughout the entire Dancing with the Stars season, Gabby was seen goofing around, and simply having a good time. Also, their flirtatious social media comments prove that Vinny and Gabby both enjoy stirring the pot and having a laugh. Aside from their humor, Vinny showed that he could potentially be a supportive boyfriend, by cheering Gabby on in the finale.
Related: Why Gabby Windey Is The Perfect Co-Host For Dancing With The Stars Tour
Gabby Recently Called Off Her Engagement With Erich Schwer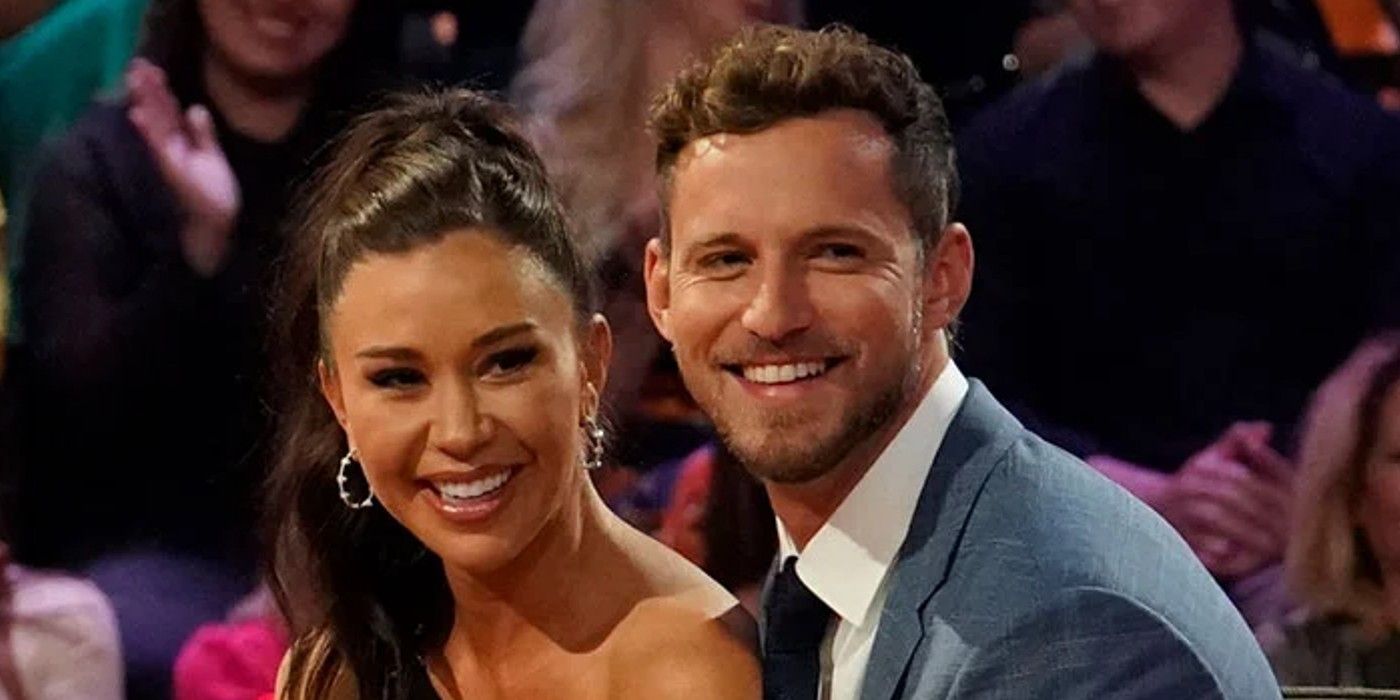 For quite some time now, Vinny has been the only single male roommate left in the Jersey Shore group. Gabby, on the other hand, called off her engagement with Erich Schwer in the midst of the Dancing with the Stars season. Because of this, Gabby may not be ready to get into another relationship quite yet. If she and Vinny do end up dating, he may simply be a rebound for her. Another obstacle that the two may run into, should they date, is that they would have to have a long-distance relationship. Despite constantly traveling for work, Vinny resides in New York, while Gabby is living in Colorado. This could become an issue for the two.
Gabby and Vinny have not been afraid to talk about their flirtatious exchanges. In fact, Gabby admitted that she would date Vinny now that she's newly single. Luckily for the two, Gabby and Vinny will get to spend some time together on the upcoming Dancing with the Stars tour. Gabby will be co-hosting the tour alongside professional dancer, Emma Slater. Vinny, on the other hand, will be one of the few stars that will appear on some of the tour dates.
Although it is not quite clear whether Vinny and Gabby will ever date, it would be fun to see a relationship come out of a Dancing with the Stars season. Who knows… maybe Gabby could even appear on an episode of Jersey Shore: Family Vacation. There's no doubt that she would fit in with the roommates.
More: Why Charli D'Amelio's Dancing With The Stars Win Was Anti-Climactic