Why Bryan Cranston's Seinfeld Character Always Looked Different
Bryan Cranston explains the understandable reason why his classic Seinfeld character Tim Whatley looks different in every episode he appears in.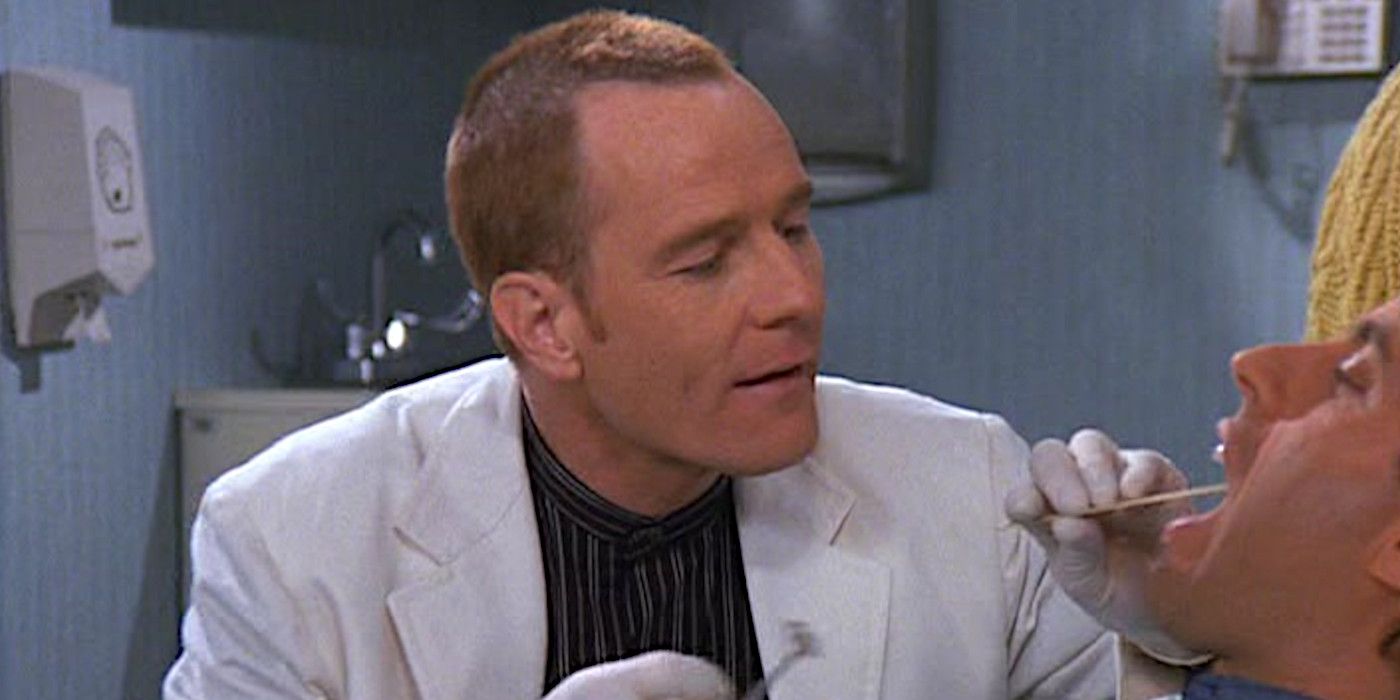 Bryan Cranston explains why his Seinfeld character looks different in every episode. Cranston today is known as a very serious dramatic actor, thanks to his roles in everything from Breaking Bad to Trumbo to Your Honor. But he has of course always possessed serious comedic chops as well, something he proved early on with his memorable recurring role as creepy dentist Tim Whatley on Seinfeld.
Fans of Seinfeld of course have long remarked on the fact that Whatley looks markedly different every time he makes another appearance on the show, and now Cranston has opened up about the perfectly understandable reason for the character's ever-shifting look.
As Cranston explained to GQ recently (about 8:20 of the above video), the nature of his recurring role on Seinfeld meant he was always working on other things when he was called on to appear again, so he would just show up looking how he happened to look, and everyone just went with it. Check out what he said in the space below:
And I looked different on each episode because I went off and did other things. And so I had a beard. I didn't have a beard. I had long hair. I had short hair. I had a crew cut. I had a mustache. You know, it's fun. The life of an actor. And they never bothered explaining, Why does Whatley look so different every time we see him?
Related: Why Seinfeld's Ending Is So Hated (& Why It's Actually Great)
Bryan Cranston Should Do More Comedy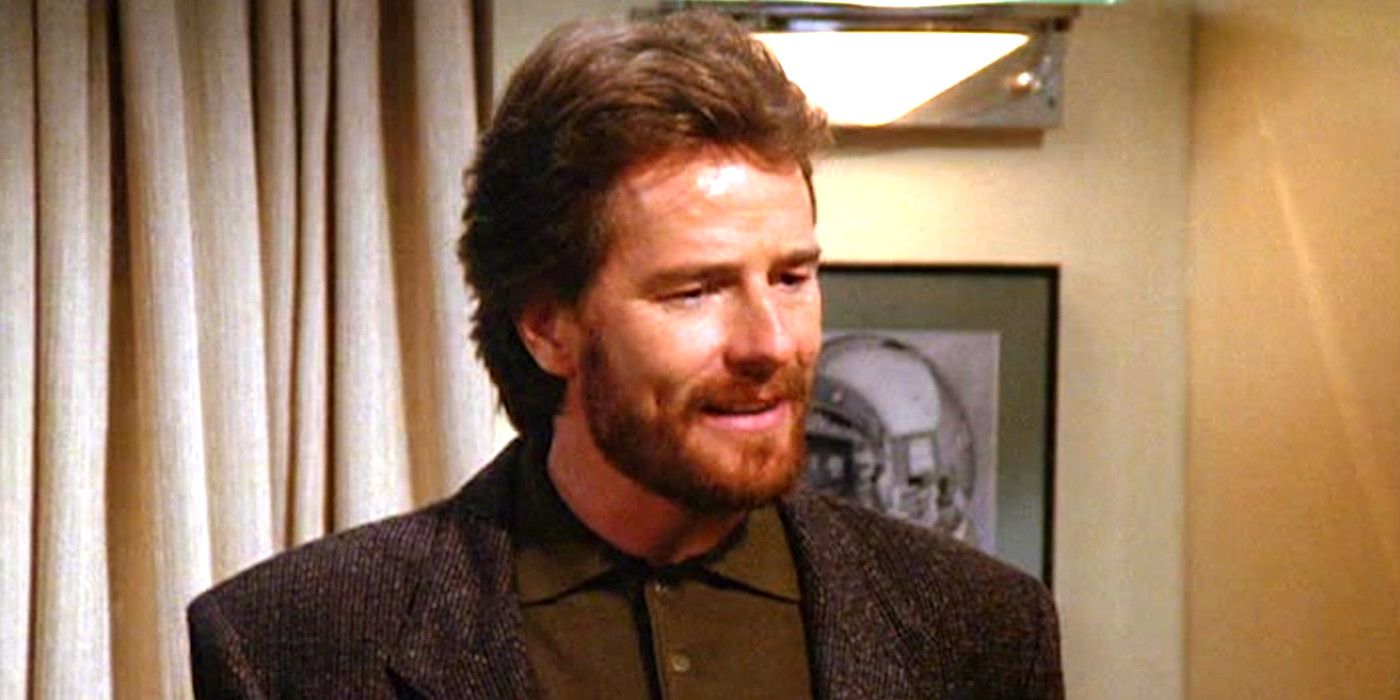 In addition to his work on Seinfeld, Cranston put in another memorable small-screen comedic performance as Hal on the sitcom Malcolm in the Middle. And indeed, Cranston has expressed the desire to revisit Hal in a possible Malcolm in the Middle revival. But even if that revival doesn't come to fruition, Cranston should consider returning to comedy in a bigger way, whether it be on the big screen or small.
Of course when the public thinks of Cranston, they immediately think of Walter White, which is perfectly understandable. But Cranston's filmography is indeed peppered with memorable comedic work, from voice roles on shows like Archer, The Simpsons and Family Guy, to spots on sitcoms like 30 Rock and Curb Your Enthusiasm. And Cranston did in fact do something of a starring comedic turn, or a less dramatic one at least, in last year's Jerry & Marge Go Large, which co-starred him with Annette Bening.
But given how good Cranston is at creating memorable comedic characters like Tim Whatley, there are just not enough comedies on his resume. Perhaps in the coming years, Cranston will get back to exploring the funnier side of his acting talent, as he did so beautifully as his ever-changing Seinfeld character.
More: Why A Seinfeld Revival Will Never Happen
Source: GQ