Why Apple Watch Ultra's Success Depends On Third-Party App Developers
The Apple Watch Ultra is set to be a serious competitor in the fitness smartwatch market, but it'll need help from developers to get off the ground.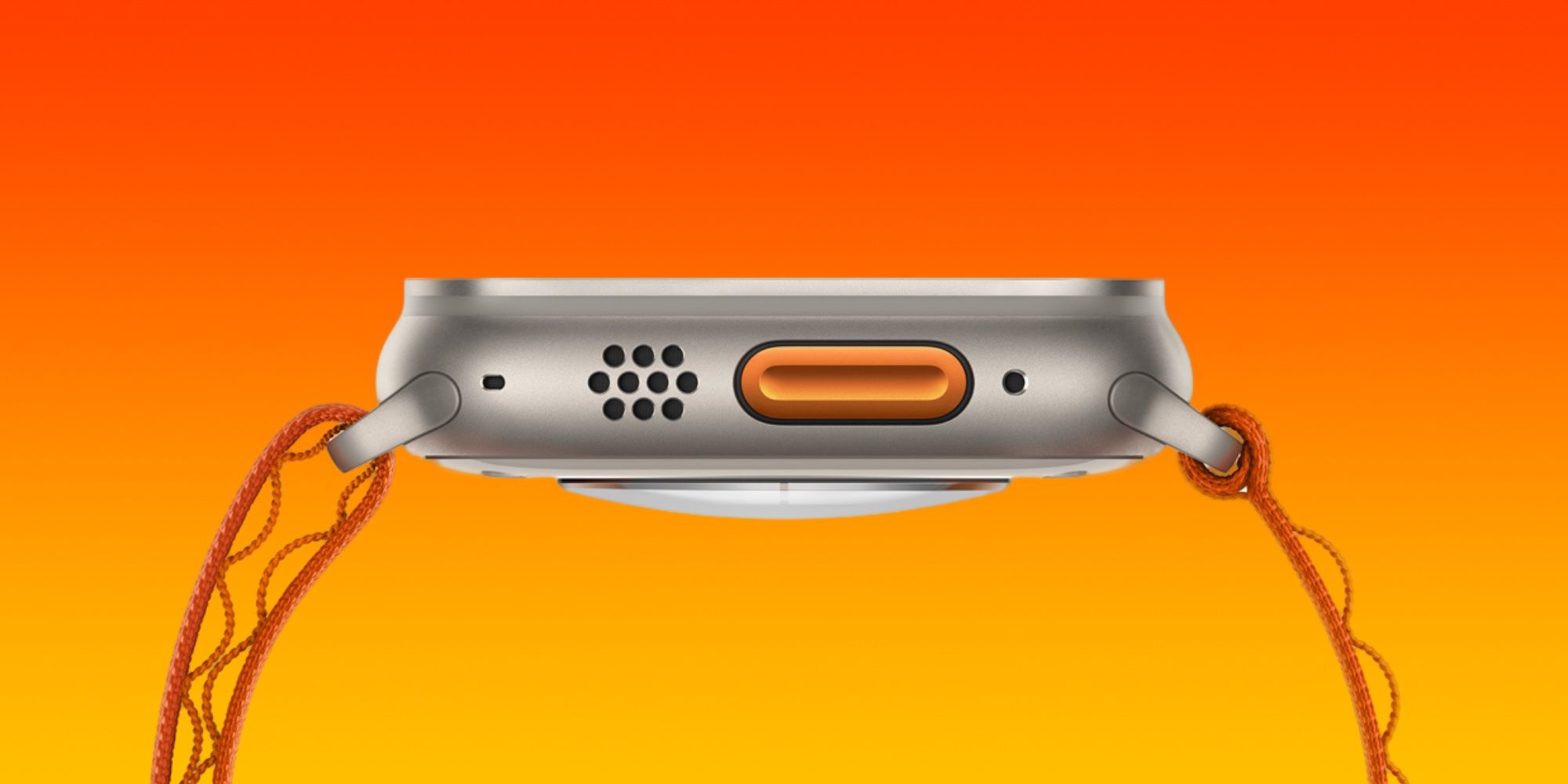 The Apple Watch Ultra has key features that appeal to a different audience than standard Apple Watch models, but without help from third-party watchOS developers, the rugged smartwatch might fall short of consumer expectations. The mainstream Apple Watch models are better for the average user, but the standard models weren't suitable as an advanced fitness smartwatch. Power users wanted more battery life from their Apple Watch, along with a bigger screen and more buttons to help them on their workouts and excursions. Apple responded to many of these requests, but there's one key reason the changes might not be enough for serious athletes.
Despite the bigger screen found on the Apple Watch Ultra, high-intensity athletes often prefer tactile buttons as opposed to on-screen toggles. With physical buttons, users can complete actions with quick button presses that do not require looking at the smartwatch. Additionally, tactile buttons make it easier to control a smartwatch in extreme weather conditions. Rain or snow might make it difficult to view and control a digital touch screen on an Apple Watch. Apple added a third Action button to the Apple Watch Ultra to fix this issue. Unfortunately, it is not taking off like users might have hoped.
Related: Apple Watch Ultra: 7 Ways To Use The Action Button
The Action button is a fairly large orange button on the left side of the watch that Apple says can be programmed to a specific function. Though the Apple Watch has a Digital Crown and a power button that perform pre-set actions, those offerings don't provide much room for customization. With the Action button, users can access certain tasks with a press with any app open. There are seven pre-set options, the promising potential of third-party app integration, and plenty of customization options via the Apple Watch Ultra's Shortcuts app. However, when it comes to third-party integration, big-name apps are still not supporting the Action button, even though it's been a few months since the Watch Ultra was released.
Apple Watch Ultra Users Need Third-Party App Support
Apple's own fitness tracking apps come with Action button support, but options are much more limited when it comes to third-party offerings. Apple's native Activity and Workout apps on the Apple Watch are great all-in-one applications for the average person, but advanced athletes need more. Seasoned athletes have likely found a professional app that suits their needs best, like Nike+ Run Club or Strava, which are common running applications. Apple itself understands this premise since it outsourced the Apple Watch Ultra's diving capabilities to a third-party app called Oceanic+.
With Action button support, users of Apple's Workout app can start and stop laps with the simple press of the Action button during endurance-based workouts. While strength training in the Workout app, users can press the same button to mark the completion of a set. Triathletes can switch between legs in a triathlon with the Action button. This is great news for users until they realize their favorite third-party app doesn't support the action button yet. While some apps do support the Action button — like climbing app Redpoint and stand-up paddleboarding appGoSUP — many others do not.
As the implementation currently stands, the Action button would be more impactful on base-model Apple Watches because those users are more likely to take advantage of native fitness apps. The power users that bought the Apple Watch Ultra are more likely to use individual apps specific to their workout, which might not have Action button support. In order for the Apple Watch Ultra to take off as a rugged smartwatch for serious athletes, more third-party apps need to optimize their software for the Action button.
More: Is Apple Fitness The Best Running App For Apple Watch?
Source: Apple