Why 90 Day Fiancé TOW Fans Are Comparing Debbie To Angela Deem
90 Day Fiancé TOW fans are enjoying Debbie's positive energy. However, Debbie keeps drawing comparisons to controversial cast member Angela Deem.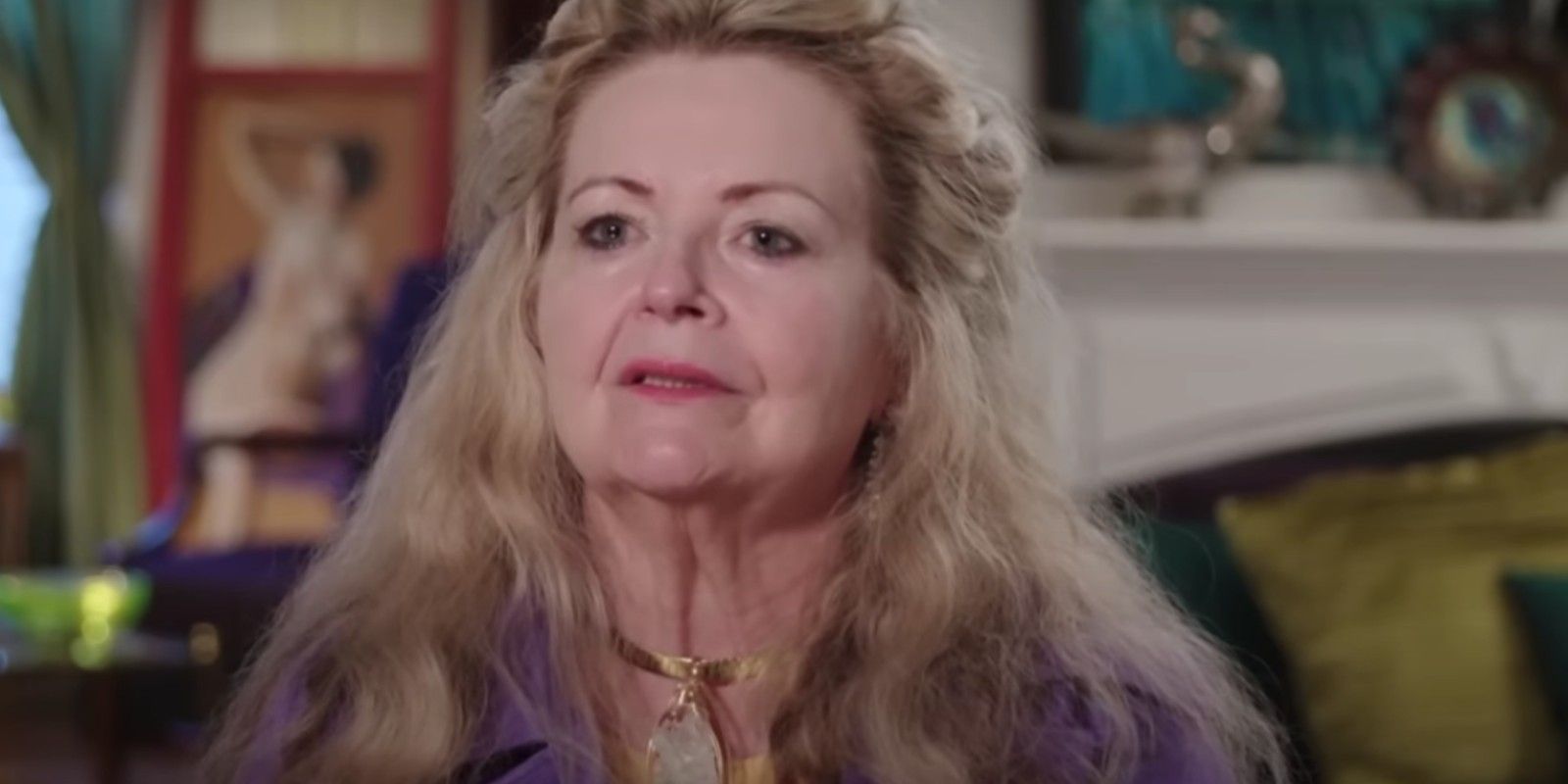 90 Day Fiancé: The Other Way season 4's Debbie is being compared to series veteran Angela Deem. Debbie is a 90 Day Fiancé franchise newcomer alongside her international partner Oussama. The couple has drawn attention for having the biggest age gap in franchise history; Debbie is 67 years old, while Oussama is 24 years old.
Despite the unorthodox nature of the relationship, there has been nothing but positive comments regarding Debbie from 90 Day Fiancé: The Other Way season 4. Angela, on the other hand, is not thought of so fondly by viewers. She first appeared on 90 Day Fiancé: Before the 90 Days. After her initial time on the series, she moved to 90 Day Fiancé: Happily Ever After? Throughout all her time in the franchise, she has stirred up trouble and has only received negative attention.
Related: How Old Are Debbie & Oussama On 90 Day Fiancé: The Other Way
90 Day Fiancé Fans Want Angela Deem To Be Like Debbie
90 Day Fiancé's Debbie is the one catching attention this time, but over comparisons to Angela. Two separate Reddit threads focused on Debbie both rounded their conversations toward Angela. The first post from u/themyao pointed out Debbie had "no nasty old Angela energy," with commenters agreeing, one saying, "Watch and learn how it's done Angela!" The other thread from u/dallyan didn't even mention Angela, who may be heartbroken, initially, but commenters turned the conversation toward her. One fan said, "Note to Angela, how to age gracefully and give the gossips something to talk about without losing your dignity and self respect." Others feared that Debbie may become an Angela type at the hands of TLC.
What Debbie & Angela Deem Have In Common
It certainly begs the question of why 90 Day Fiancé's Angela would be dragged into these conversations surrounding Debbie. The root cause, as many commenters pointed out, is likely age. Debbie is a good example of how to age gracefully, whereas Angela is a bad example. One might argue it's ageist to compare one woman to another strictly because they're both older adults. There are plenty of younger stars in 90 Day Fiancé history that Debbie could be compared to, yet it's always Angela. Another explanation on top of the age connection would be that TLC loves its Angela-type characters. This is true for all reality TV. Networks often look for people who will draw controversy for rating's sake. As such, concern that Debbie may be framed as an Angela-type could be warranted.
As it stands, in 90 Day Fiancé: The Other Way there's a great deal of sympathy to be had for Debbie over her and Oussama's age difference. There's a valid fear that Oussama is just using her, and since Debbie has been such a sweetheart thus far, fears over her progression keep piling on. Hopefully, her relationship doesn't end the way Angela's did.
More: How Angela Deem's Weight Loss Damaged Her Relationship With Michael