Why 90 Day Fiancé Fans Think The Show Is Becoming Too Graphic
The 90 Day Fiancé franchise used to focus on international marriage, but fans are now concerned that too much intimacy is being shown.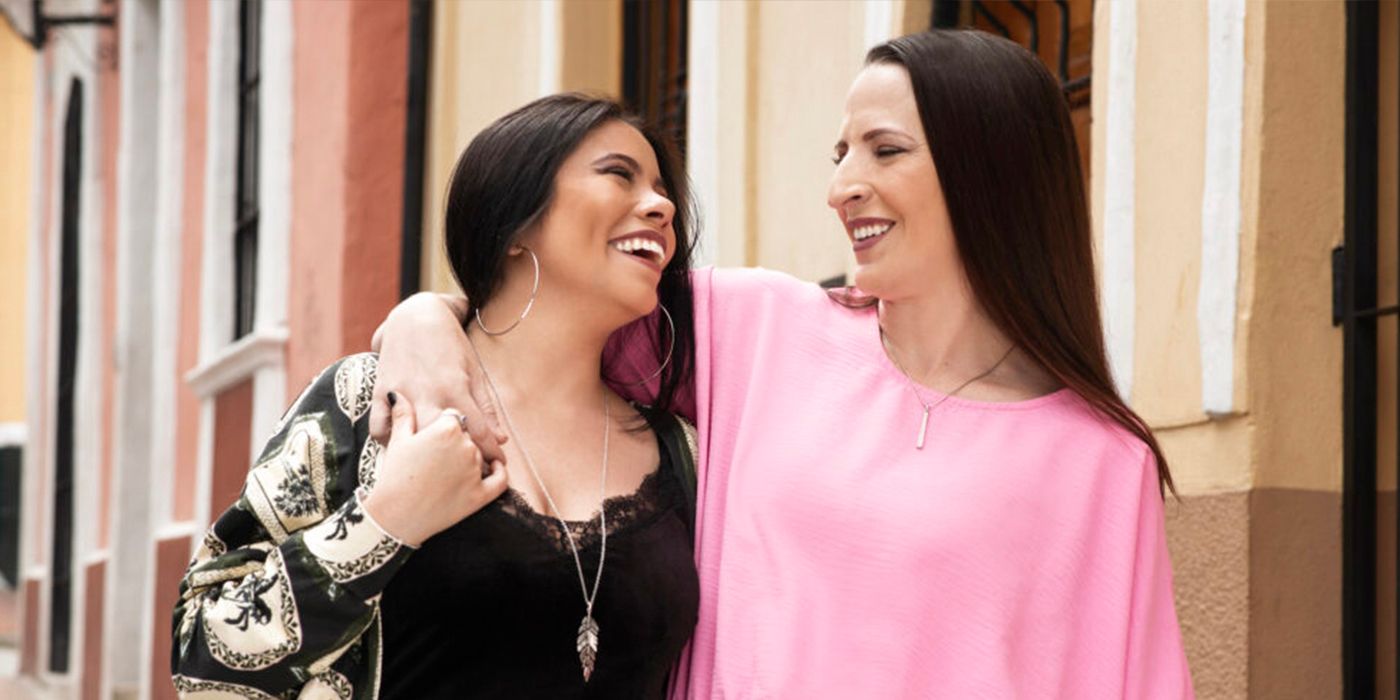 90 Day Fiancé fans have witnessed many chaotic plot lines over the years, and some viewers are questioning if they are being exposed to too much graphic content in recent franchise shows. The hit TLC franchise has led to a number of scandals both big and small over the years, but now even seasoned fans are turning away from some onscreen scenes. After a recent episode of 90 Day Fiancé: The Other Way season 4, some nudity scenes are being questioned.
On the current season of The Other Way, six new couples are featured, including 90 Day Fiancé's Jeymi Noguera and Kris Foster. The two women both previously dated men before finding each other online and falling hard. Kris traveled to Colombia from the U.S. to meet and marry her partner Jeymi, which led to the women eagerly anticipating their first night together. After Kris arrived, the ladies embraced each other. Then, they went back to their apartment, where they both changed into lingerie and started initiating intimacy before asking the camera crew to leave, so they could spend their first night together. Since then, some viewers have questioned if the scene showed too much.
Related: 90 Day Fiancé Age Gap Relationships That Really Brought The Drama
Did 90 Day Fiancé: The Other Way Show Too Much Intimacy?
On Reddit, user u/gvilchis23 shared a photo of Kris and Jeymi about to get intimate, with a caption asking if the 90 Day Fiancé franchise has become too graphic. "At least they asked the camera crews to get out. Veronica and Justin just let the camera roll," one user wrote, as they acknowledged intimacy in previous episodes of the franchise. "Thank goodness .. it was getting cringe," one commenter replied about Kris and Jeymi's scene ending early. "It was so awkward, and can you imagine how it played out in real life?" another user wrote. "This was one of the most awkward things I've ever seen….and I'm an awkward person," another viewer weighed in.
Has The 90 Day Fiancé Franchise Become More Inappropriate?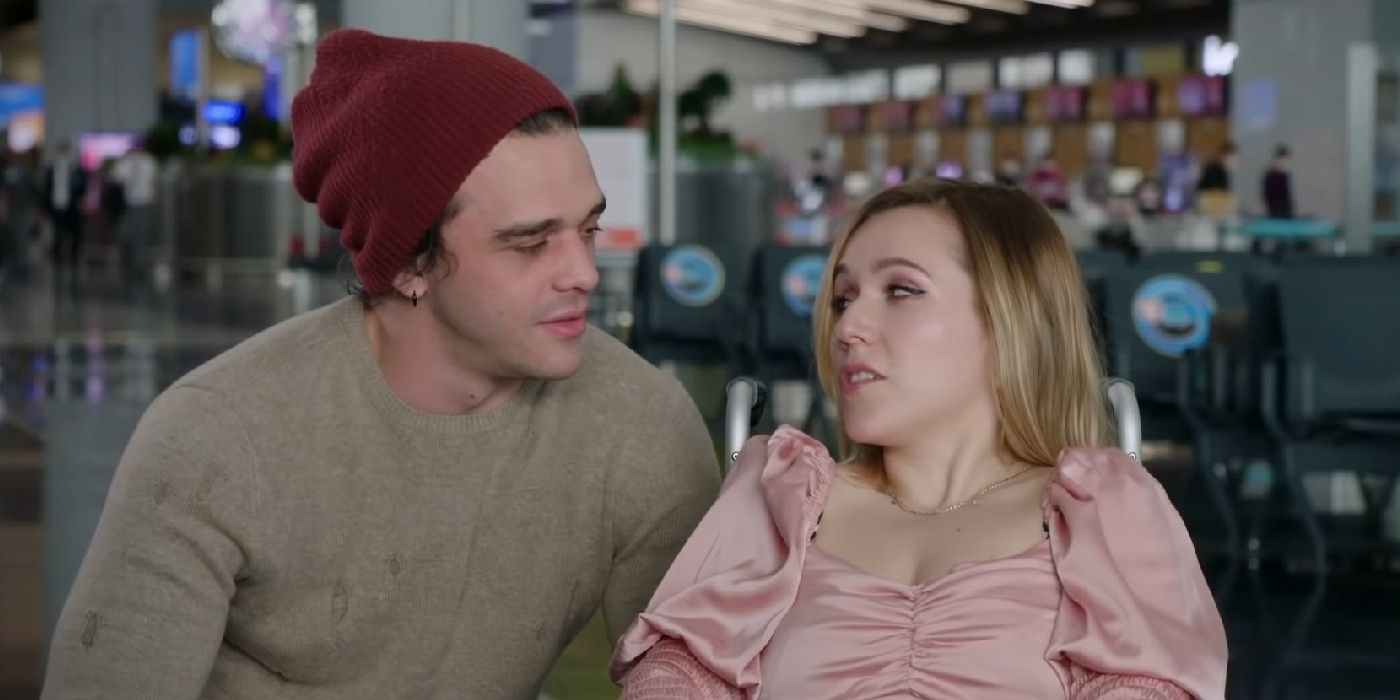 While Kris and Jeymi are a recent example of a graphic 90 Day Fiancé franchise scene, the recent season of 90 Day Fiancé: Before the 90 Days season 5 also showed a lot of uncomfortable intimacy, as well as 90 Day: The Single Life season 3. "I was actually happy to see them revert backwards to the 'okay time for you guys to leave!' Kicking out the camera crew move vs…. Veronica, Debbie, Caleb and Alina," one user wrote, as they called out past graphic franchise scenes involving Caleb Greenwood and Alina Kozhevnikova, and separate scenes with both Veronica Rodriguez and Debbie Johnson. "Did you not see Debbie get chocolate licked off her body?" another commenter asked.
Overall, it appears that a lot of vocal 90 Day Fiancé viewers aren't fond of the recent trend in the franchise becoming more graphic. Such scenes include camera crews lingering in bedrooms while couples are becoming intimate, along with showing cast members without clothing on. Meanwhile, some of the content and language discussed in the franchise has also become more graphic, such as an infamous 90 Day Fiancé: Happily Ever After? season 6 scene with Angela Deem and Michael Ilesanmi. If TLC aims to please 90 Day Fiancé fans, they might reconsider how intrusive their more recent scenes and plot lines have become.
More: The 5 Most Troubled 90 Day Fiancé Cast Members Ranked
Source: u/gvilchis23/Reddit