Which 90 Day Fiancé Stars Have Tattoos (& What Their Ink Means)
Several 90 Day Fiancé stars celebrate and flaunt their body art on the show and on Instagram. Here are some tattoos that have interesting meanings.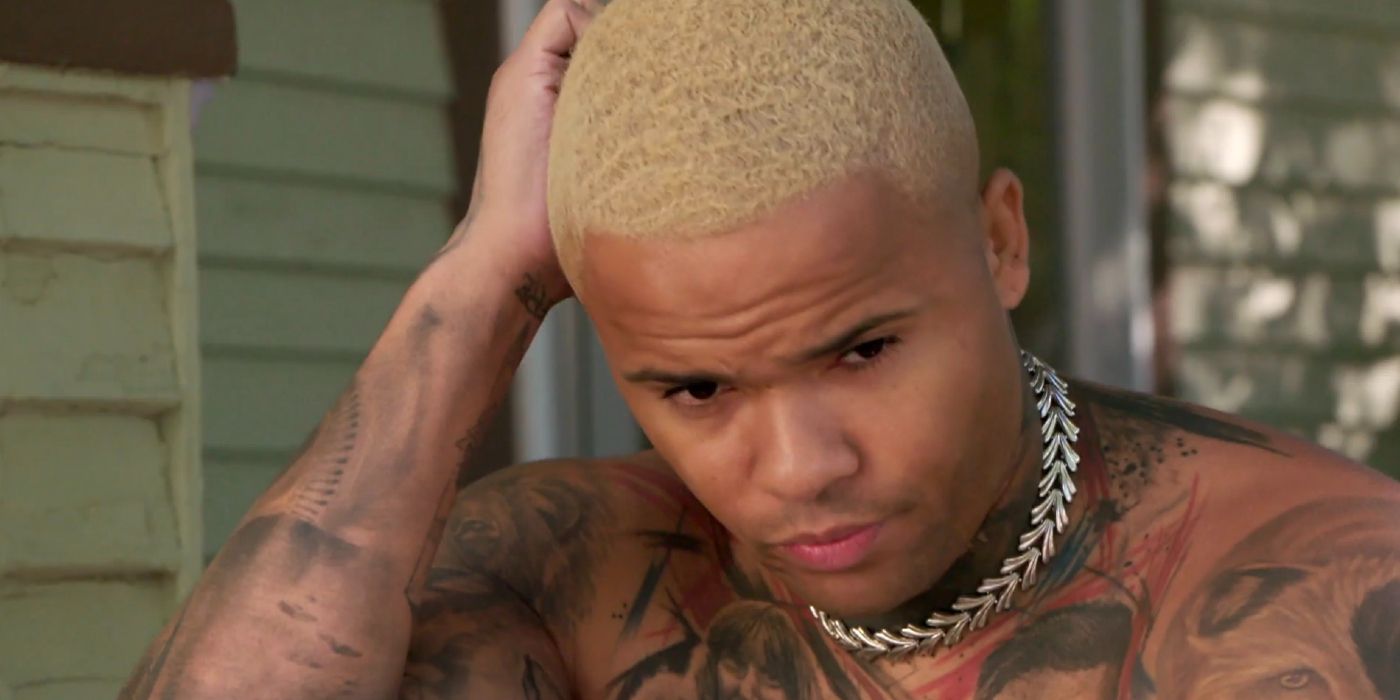 Tattoos are a major form of self-expression, and 90 Day Fiancé stars know how to embrace them. Whether the tattoos are hidden where no one can see it, or in an indecipherable script, several 90 Day Fiancé cast members have tattoos with meanings that are sometimes absurd, but might be special to them. They could be lyrics from a favorite song, or relating to a memory they have of a lost loved one. When there is some kind of body art spotted on a TLC star, it is common to wonder what the tattoos signify and how they describe the cast member's personality.
One of the most talked about cast members with tattoos is 90 Day Fiancé's Angela Deem. She had a set of mysterious numbers on her wrist, a design on her breast, and was once ridiculed for covering Michael Ilesanmi's name with a band-aid. Ximena Morales had Mike Berk's name on her wrist, covered it up, and instead got a vulgar word on her leg. Erika Owens has creative tattoos to match her colorful personality, and Rebecca Parrott has full sleeve tattoos on both arms. Deavan Clegg has Edward Scissorhands adorning her body, while Larissa Lima seemingly got her tattoos removed. A few other stars also have an interest in body art, but here are some whose tattoos have often piqued interest.
Related: Why 90 Day Fiancé Fans Are Celebrating Michael & Angela's Split
90 Day Fiancé Star Big Ed Brown's Controversial Tattoo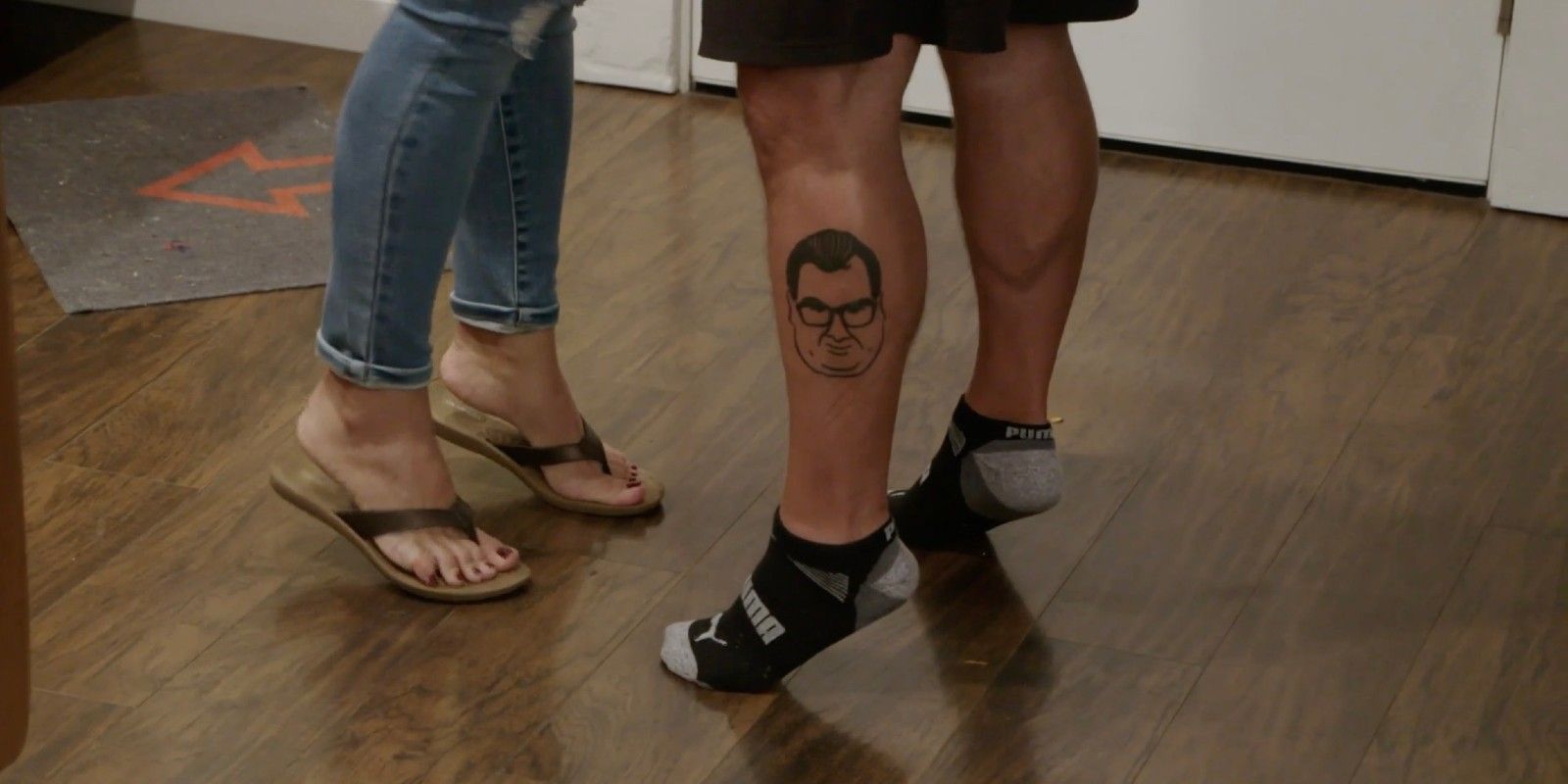 Big Ed is known for his self-obsession, and has sold things to fans such as his face on T-shirts, or his face as a mask to be worn for Halloween. However, Big Ed took his narcissism to the next level by getting his own face tattooed on his leg. Big Ed was trashed for his odd tattoo, but some fans remained confused about why he could have done it. Some believed he was just another attention seeker, but in an episode of 90 Day: Bares All, he revealed his tattoo's meaning. According to Big Ed, fans got his face tattooed on their bodies. They kept sending him photos of their body art, which inspired him. "On their body, on their chest, on their arm — of my face. So, I'm like, well, if they think I'm that special maybe I should consider putting my face on me, so I did," Big Ed said in his confessional.
90 Day Fiancé Star Asuelu Pulaa's Cultural Tattoos
90 Day Fiancé star Asuelu has been keeping fans confused about his relationship status with Kalani Faagata. At the same time, he also confirmed his love for Kalani by sharing a picture of his arm with Kalani and their son's names tattooed on it. However, those aren't the only tattoos on Asuelu's body. He has a traditional Samoan tattoo, or tatau, called a Pe'a. It covers Asuelu's body from the middle of the back to the knees. According to Matadornetwork, the Pe'a is more than just an aesthetic complement to the body. It signifies courage and serves as a symbol of manhood, a rite of passage both beautiful and painful. In March 2019, Asuelu posted an infographic on Instagram about what exactly the intricate artwork on his body signifies.
90 Day Fiancé Star Kim's Ode To Her Mother Sally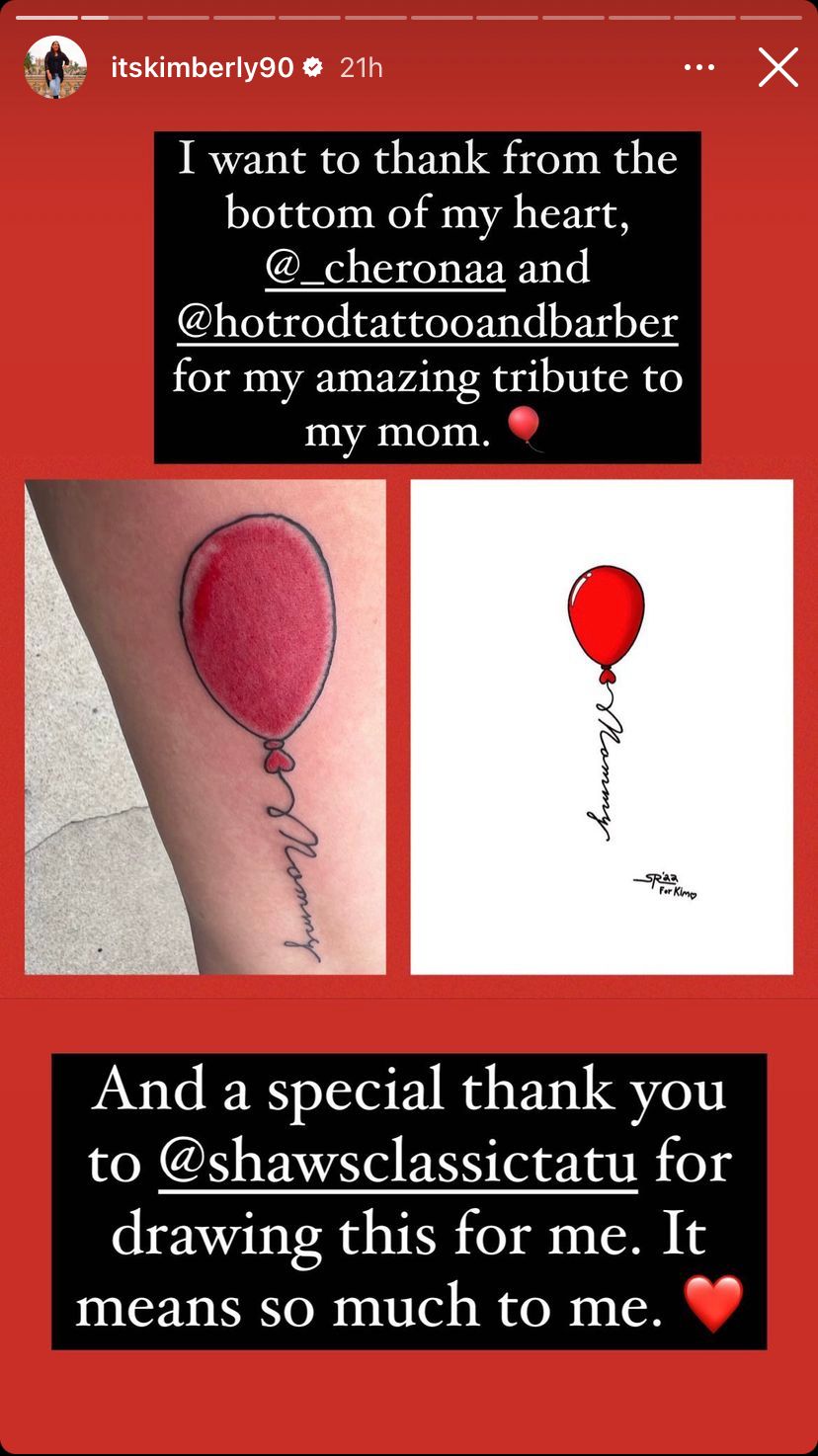 Fans were introduced to Kim Menzies' sweet mom Sally on 90 Day Fiancé: Before the 90 Days season 5, when the San Diego resident shared news of her mother's death in January 2022. Kim's mom was her best friend and number one supporter. She used to be her mom's full-time caretaker. To mark the first anniversary of her late mother's death, Kim gave a tribute to Sally with a special tattoo. It shows a big red balloon with a string that forms the letters "Mommy" on Kim's arm. On her arm, Kim also has a tattoo of Michael Jackson, her favorite artist, tipping his hat with the words "My Mikey" in Kim's own handwriting.
90 Day Fiancé Star Jibri's 'Soul Breaking' Tattoo
Jibri from 90 Day Fiancé season 9 recently went through a 20-hour process to get a tattoo that he claims "broke his soul" plenty of times. "20 hours the last 4 days…my soul was broken several times," Jibri wrote in an Instagram story, to show a large section of his back that left him grimacing in pain. Jibri is no stranger to tattoos, and his whole body is covered with them. His first tattoo was a Chinese character on the left side of his back. Jibri says his friend's dad did it for him when he was just 12 years old. He says that his "child of the light" tattoo signified the meaning of his first name. Moreover, one of the portraits on 90 Day Fiancé star Jibri's chest is of his grandfather. He has a portrait of Malcolm X on his right thigh with wolves on his neck and left shoulder, and a lion on the right.
More: 90 Day Fiancé: Why Larissa Lima Is Getting Her Tattoos Removed
Sources: Matadornetwork, Asuelu Pulaa/Instagram, Kim Menzies/Instagram, Jibri Bell/Instagram