Where to Watch Poor Devil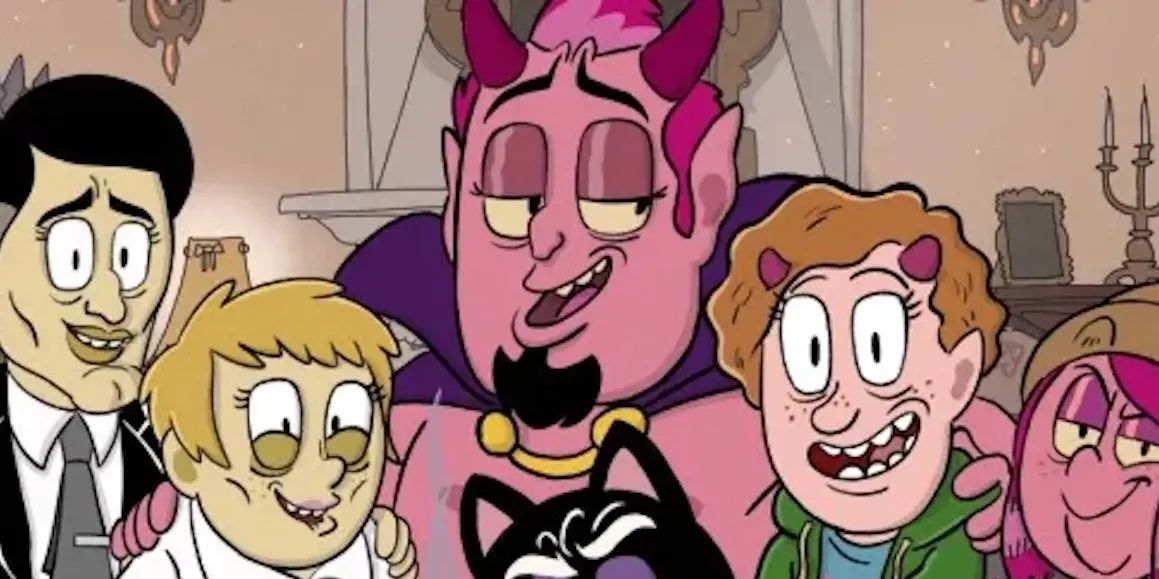 Find out where you can watch Poor Devil, the new adult animated program that follows a teenager who finds himself at a crossroads, choosing to follow in the footsteps of his dad, the devil, or forging his own path as a Broadway star.
For some teenagers, it can feel like parental figures are the devil in human form. When all you want to do is be on your own with no rules, parents become enemy number one. Upon growing up and out of the teenage phase, it usually becomes clear, though, that, no, your parents were not Satan.
Except in the case of Stan. Stan is the main character on the adult animated show Poor Devil. He is your average 18-year-old, except for one key differentiator. His dad is the devil. Yes, you read that correctly. Stan's father is the Satan. And he has high expectations of his son.
While many teenagers are tasked with getting part-time jobs in retail or food, Stan's dad has another goal for Stan. He wants Stan to go to earth, create chaos, and begin the downfall of humanity. Stan has a completely different idea of what his days and his future should look like. He wants to live the typical teenage life full of drinking, partying, and being with friends. And with big dreams of seeing his name in lights as a famous Broadway star, Stan would rather sing and dance than take down the human race.
Poor Devil takes the idea of dancing with the devil to a whole new level. Find out how Stan navigates teenagehood, pursuing his dreams of dancing and living with the literal devil on Poor Devil, streaming exclusively on HBO Max.
The Creators of Poor Devil
Poor Devil was written by a talented trio, Miguel Esteban, Joaquin Reyes, and Ernesto Sevilla. Miguel Esteban has worked on Nasdrovia, The Neighbor, and The End of Comedy. Esteban is also the director of this new show. Joaquin Reyes is an actor and writer, who has been on a number of Spanish programs. Ernesto Sevilla is a man of many talents. He is a Spanish TV director, actor, screenwriter, comedian, and TV presenter.
Ernesto and Joaquin both take on roles beyond putting pen to paper. Ernesto will be lending his voice talents to the Godfather character. This character is a drug addict whose career is a little bit unconventional… he buys souls! Joaquin will be voicing the aforementioned teenage main character, Stan.
The show is produced by Buendia Estudios, which is considered one of the biggest players in the Spanish-language programming space. The company is led by Ignacio Corrales who is focused on creating projects that are global-facing. This goal has come to fruition in the form of highly successful projects, such as Money Heist.
Where to Watch Poor Devil
If you want to see the familiar coming-of-age story about a teenager looking to break free from the family business and the expectations that come along with it in a whole new way, Poor Devil is a must-see. With beautiful animation and an unconventional storyline, this is a show you won't want to miss. Thanks to it being available for streaming, you are able to devour this devilishly good, 8-part series at your convenience and pace. When you're ready to begin the Poor Devil binge, you can watch it exclusively on Disney+.