Where to Watch George & Tammy
From Stand by Your Man to D-I-V-O-R-C-E, learn where to watch George & Tammy live their country music art and become Nashville icons.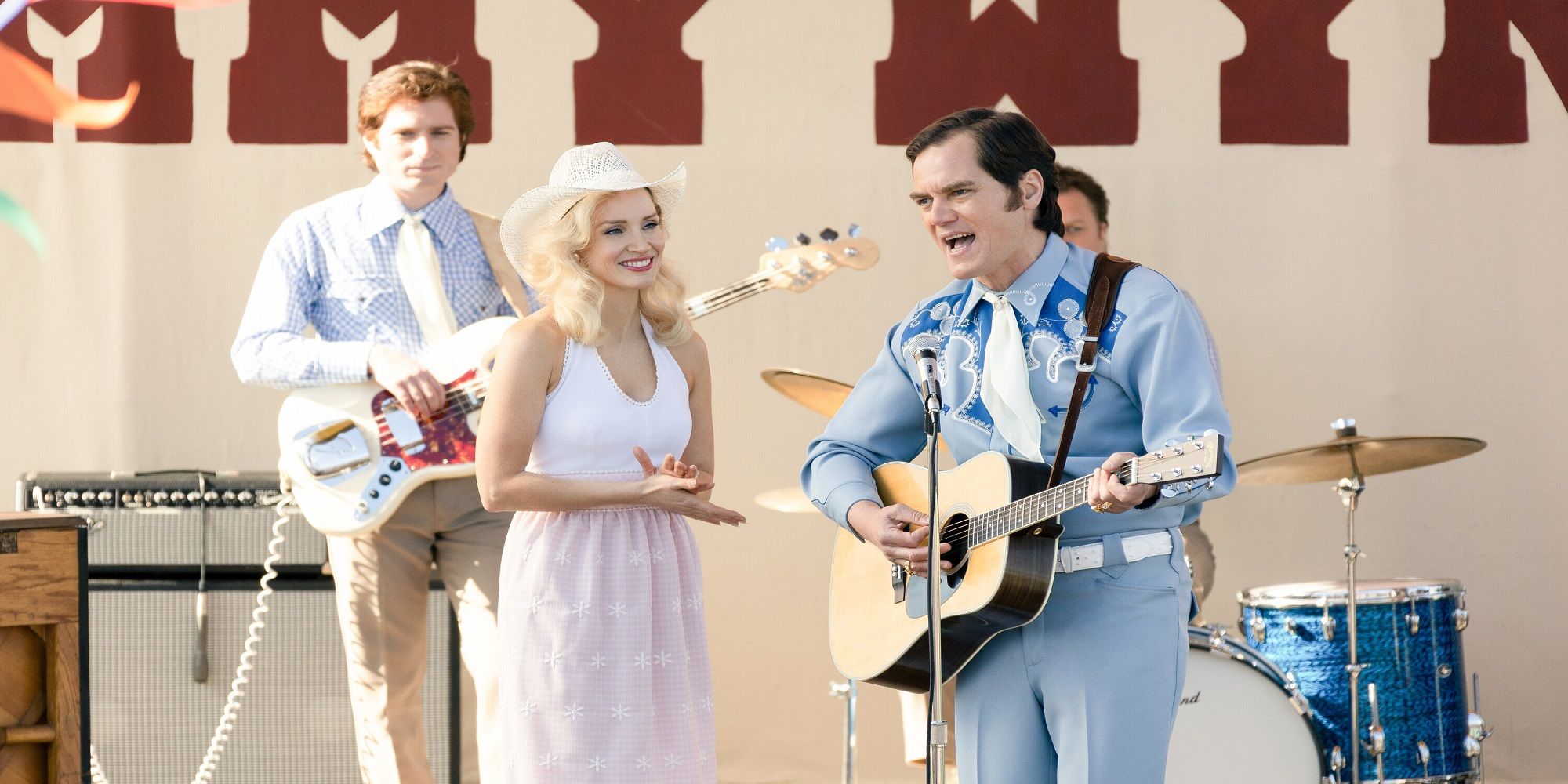 Where can you watch George & Tammy, the story of a country music power couple? You can find out here, along with everything else you'll need to know to get excited for the show.
Passion, tears, heartache, drowning sorrows at a smoky bar… if it sounds like a country song, it's because life inspires music, and the life of two of country music's greatest legends had as many highs and lows as the music the pair produced separately and as a country music duo. Nashville power couple Tammy Wynette and George Jones had a love story as bittersweet as any country music crooner. Their story began in 1960s Nashville, Tennessee, and reads like the real life, A Star is Born, in the memoir titled The Three of Us: Growing up With George and Tammy, written by the couple's daughter, Georgette Jones.
Now, learn where to watch George & Tammy, the new limited series based on the 2011 book. The project originally began as a film and became a limited series starring Jessica Chastain and Michael Shannon as "The First Lady of Country Music" and the man whose song, He Stopped Loving Her Today still brings on the feels nearly 43 years after its release in 1980.
Watch George & Tammy on Paramount+
How to Watch George & Tammy Turn Inner Torment Into the Tunes We've Loved for Decades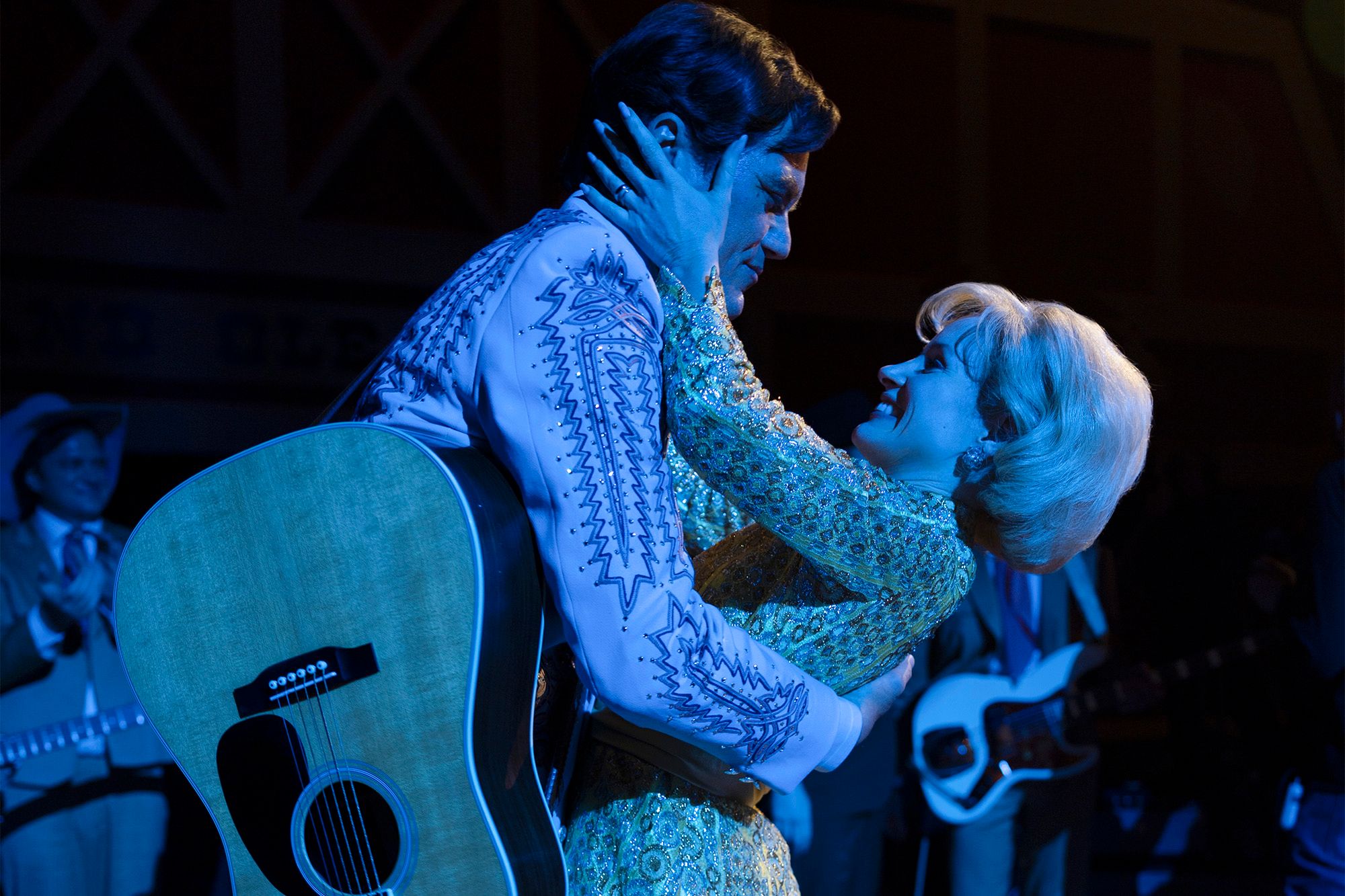 Country Music Legends, George Jones and Tammy Wynette lived out their own art and created beautiful music together both literally and figuratively between their meeting in a Nashville recording studio in 1969, through the turbulent years of their marriage, and even after their D-I-V-O-R-C-E in 1975. While Tammy was still an up-and-coming newcomer on the Nashville music scene, George Jones was already a country music legend. During a tour together the couple fell in love, despite Tammy's shaky marriage to her second husband. Wynette's star quickly rose with the hit song Stand by Your Man, reportedly inspired by her love story with George Jones. Stand by Your Man would later begin a well-publicized feud between Wynette and Hilary Clinton.
George & Tammy is a limited, 6-episode series created by Abe Silvia and produced together with Jessica Chastain's company, Freckle Films, with Josh Brolin as one of the team's executive producers. Chastain and Shannon sing the most popular hit songs of both country music legends throughout the series with surprising mastery. Critics describe their performances as the passionate pair as "searing." Both characters are powerfully portrayed as the damaged but driven pair of country music legends who made Nashville history.
Jessica Chastain recently won an Academy Award for her performance as another Tammy — Tammy Faye Baker. The talented star bears a convincing resemblance to young Tammy Wynette. Michael Shannon's performance as the hard-drinking man of music, George Jones, reveals the singer's strengths and weaknesses with moving performances and a masterful voice. Both stars spent time in Nashville soaking up the native sound for authenticity.
Where to Watch George & Tammy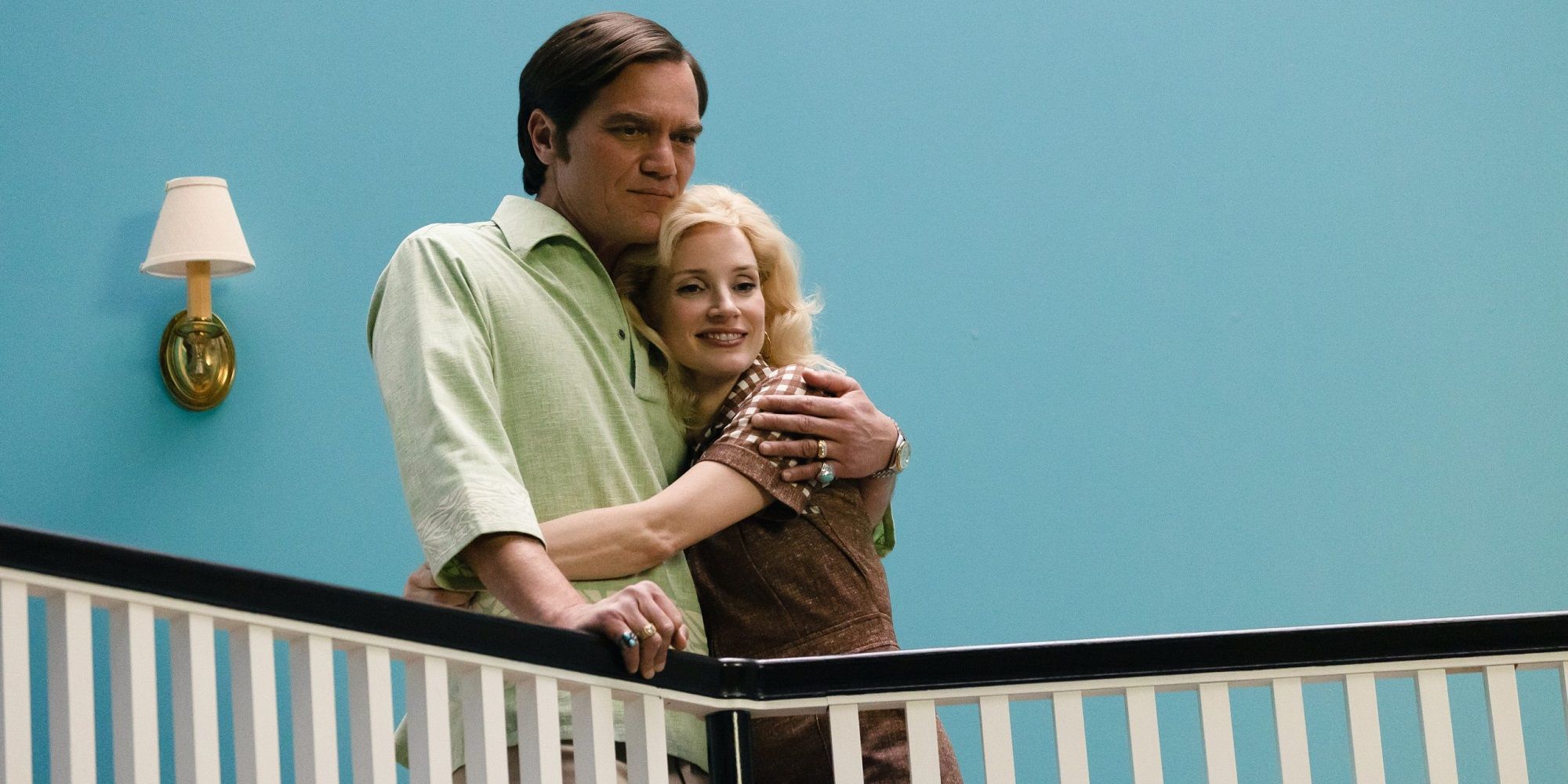 George & Tammy also stars David Wilson Barnes, Kelly McCormack, Steve Zahn, and Walton Goggins. The first episode of the limited series launched on December 4th simultaneously on both Showtime and Paramount+, airing commercial-free on Paramount+ in the prime time slot after the mega-hit series, Yellowstone. You can watch a new episode every Sunday through January 8th, only on Showtime.
If you haven't yet watched George & Tammy, you'll love bringing in the new year by catching up on the real-life story of two musical legends of yesteryear whose story lives on in iconic songs like Golden Ring, Two-Story Home, and We're Gonna Hold On — each the title of must-watch episodes of George & Tammy.