Where to Find Jobberknolls in Hogwarts Legacy
Jobberknolls are one of the first beasts that Hogwarts Legacy players are tasked with catching, and they can be found in other locations later on.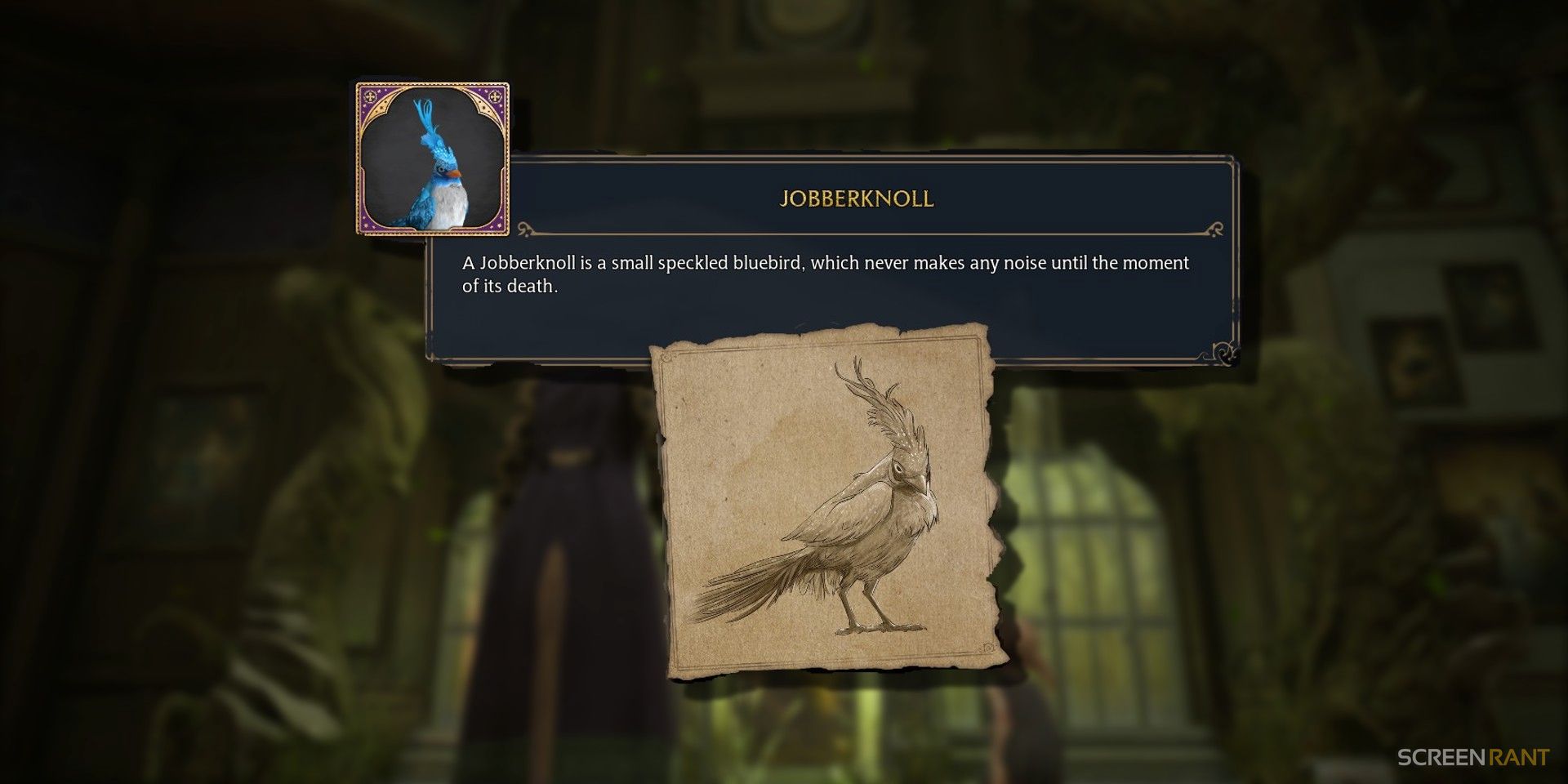 Jobberknolls are among the catchable beasts in Hogwarts Legacy and one of the first species accessible to witches and wizards. While a variety of beasts can be found roaming about the open world of Hogwarts Legacy, they cannot be captured until players have unlocked the Room of Requirement, attended Beasts Class with Professor Howin, and spoken with Deek about beginning his quest entitled The Elf, the Nab-Sack, and the Loom. Once this quest has been initiated, Deek will provide instructions for capturing three different beasts, including the Jobberknoll. The den in which players capture their first Jobberknoll can be revisited, but there are additional locations in which these beasts gather.
The Jobberknoll is a small, avian beast with brightly colored blue feathers and elegant plumage on its head, not to be confused with other bird-like beasts, such as Diricrawls and Fwoopers in Hogwarts Legacy. It is said that Jobberknolls never utter a sound until their death, and this lore, combined with the high demand for their feathers, makes them popular targets among Poachers. For this reason, the House Elf, Deek, tasks players with capturing beasts and caring for them within the Vivarium in the Room of Requirement. To find and rescue Jobberknolls, witches, and wizards must search both near and far.
Hogwarts Legacy Guide: Where to Find Diricrawls in Hogwarts Legacy
Where To Find Jobberknolls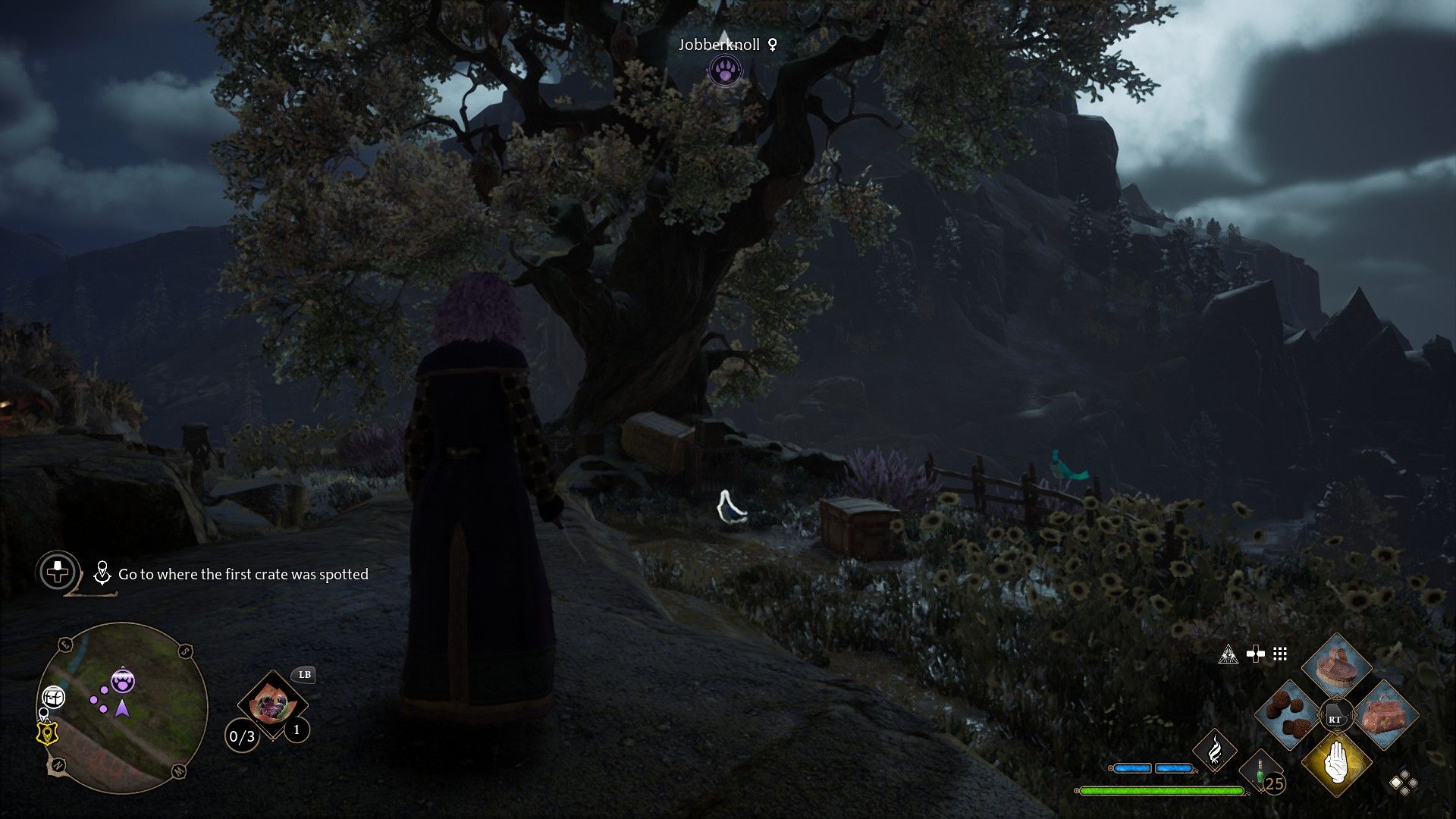 During Deek's quest entitled The Elf, the Nab-Sack, and the Loom, players can capture their first Jobberknoll close to Hogwarts. While they likely spotted the beasts roaming in this area as they collected Field Guide Pages and completed nearby Merlin Trials in Hogwarts Legacy, students could not interact with Jobberknolls until Deek's quest was initiated. Ideally, at least two beasts of opposite genders should be captured while the quest is active, as this will ensure players can breed their Jobberknolls once the feature is unlocked later on.
Cast Levioso, Glacius, or Arresto Momentum to slow beasts and capture them easily.
Jobberknoll Den Location in North Ford Bog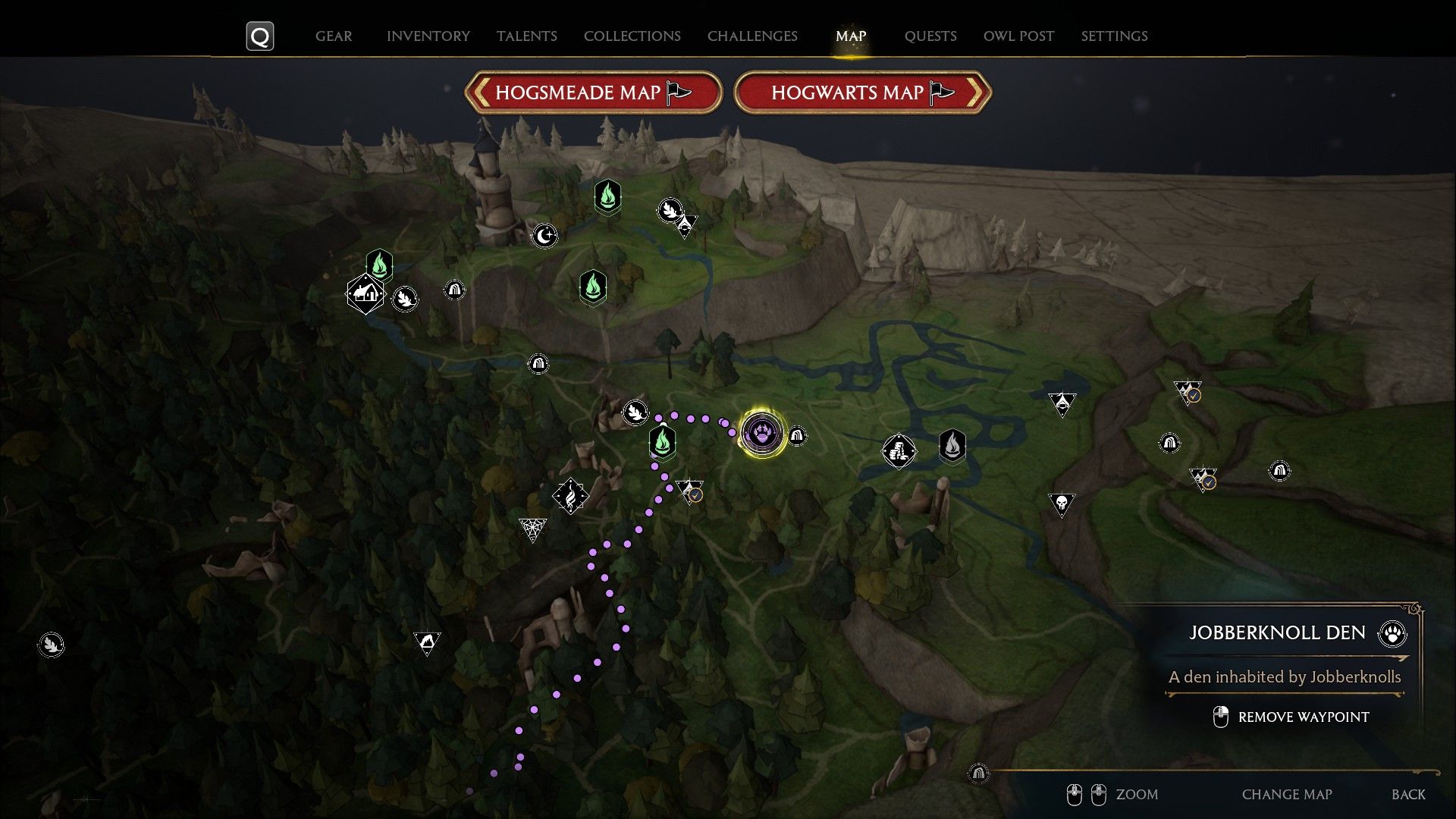 To find and capture Jobberknolls at the North Ford Bog den, players must first master combat in Hogwarts Legacy and complete the Brother's Keeper quest, beginning in Upper Hogsfield. Then, after speaking with Dorothy Sprottle, the quest to find shop owner Claire Beaumont's missing brother, Bardolph Beaumont, will ensue. Coincidentally, the final resting place of Claire's brother and the quest's destination lies within the Jobberknoll den. Finally, following the defeat of Bardolph Beaumont's corpse, players can attempt to capture Jobberknolls in the area, as shown by LunarGaming Guides on YouTube.
Jobberknoll Den Location Near Irondale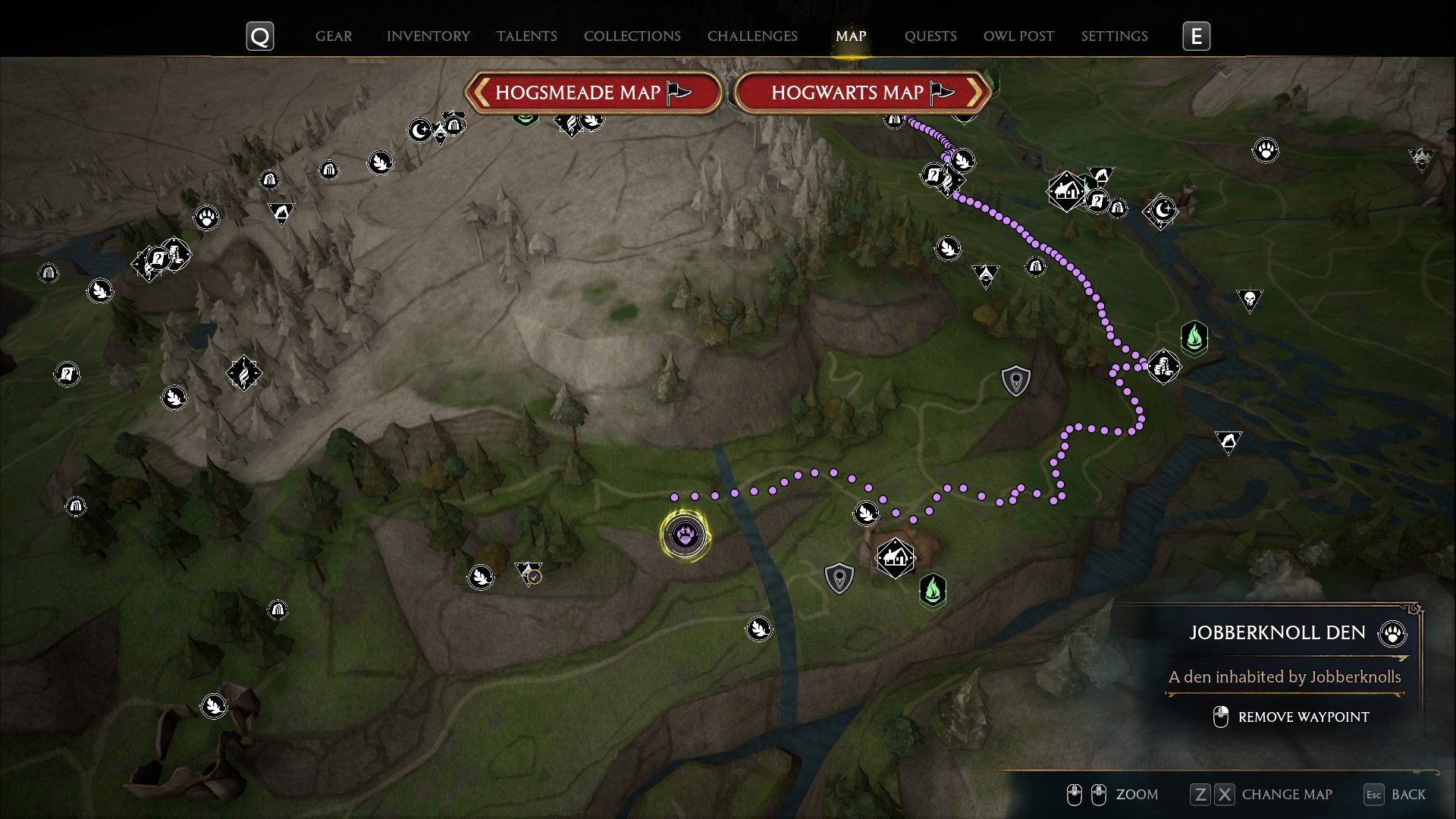 In order to reach the Jobberknoll den just outside Irondale, players may need to wait until they have progressed far enough through the story to first travel to the Southern Region of Feldcroft. Sebastian Sallow, the Slytherin student who offers some of the best quests in Hogwarts Legacy, will send an owl requesting to meet with him in Feldcroft, allowing players to explore the surrounding areas on their way to meet him in the village. While straying from the path may lead to encounters with Trolls and Goblin Campsites, the risk is worth the reward of stumbling upon Jobberknolls and other magical beasts in Hogwarts Legacy.
More: Where to Find a Phoenix in Hogwarts Legacy
Source: LunarGaming Guides/YouTube
Editor's Note: Harry Potter creator J.K. Rowling has been accused of transphobia by those in the LGBTQ+ community. Although not directly involved in the development of Hogwarts Legacy, Rowling does stand to earn royalties from the game. We would like to reiterate our support for trans rights and that trans identities are valid. Support services are listed below for trans people impacted by discussions of transphobia.
In the USA:
In Canada:
In the UK:
Franchise:

Harry Potter

Platform:

Xbox Series X, Xbox One, PlayStation 4, PlayStation 5, Microsoft Windows, Steam

Released:

2022-02-10

Developer:

Avalanche Software

Publisher:

Warner Bros. Games

Genre:

Adventure, Action RPG, Open-World

Engine:

Unreal Engine 4

ESRB:

T

Summary:

Set in the 1800s in the Wizarding World universe, Hogwarts Legacy is an open-world action RPG where players get to live out a student's life in the hallowed halls of Hogwarts and beyond. Aside from Hogwarts, players can also travel between iconic locales such as Hogsmeade and the Forbidden Forest. Starting as a fifth year, players will pick up more advanced spell casting and potion crafting and discover both friendly and antagonistic magical beasts across the entire Harry Potter universe, as they follow the path of light or darkness on their own wizarding journey.

Mode:

Single-Player