What Does Lisa Rinna's Exit Mean For The Future Of RHOBH
Lisa Rinna has given up her diamond after eight years as one of Bravo's controversial housewives. However, Lisa's exit could affect RHOBH season 13.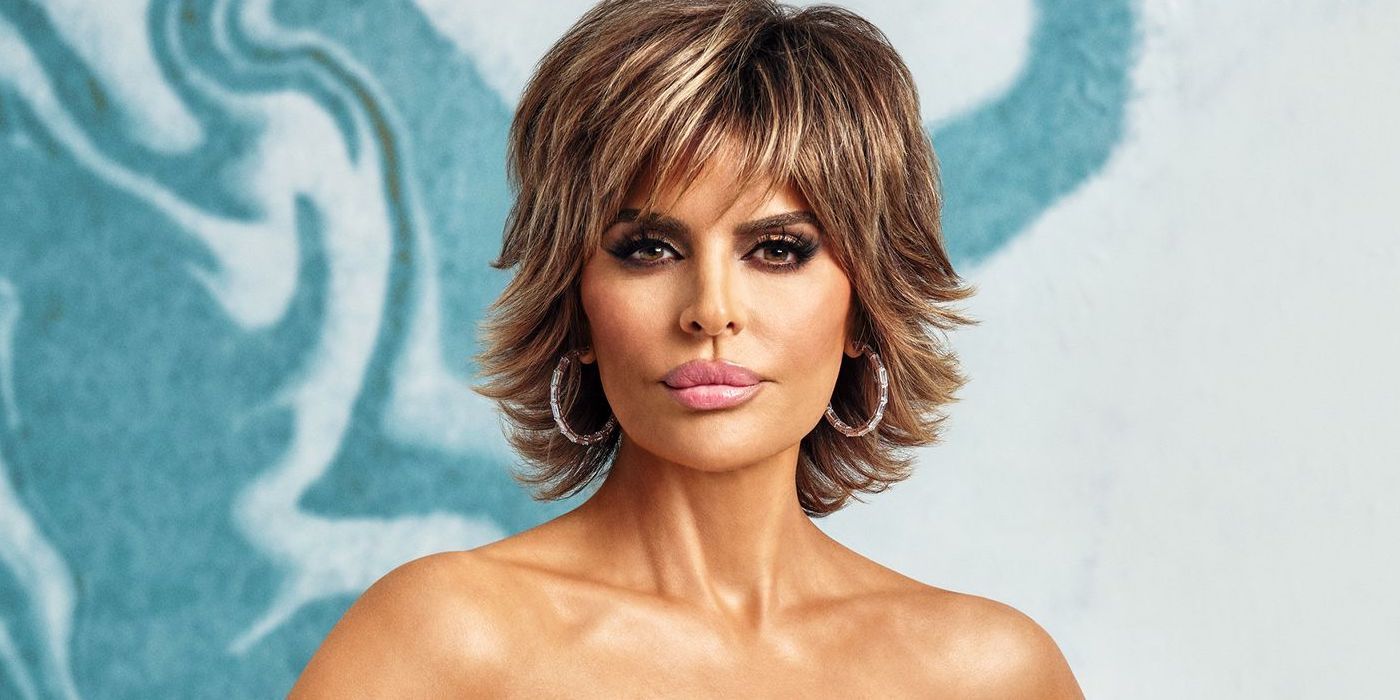 Lisa Rinna's time on The Real Housewives of Beverly Hills has finally come to an end, and as one of Bravo's most controversial housewives, her exit will undoubtedly shake up the series when RHOBH season 13 enters production. Since her introduction on RHOBH season 5 in 2014, Lisa has become a Bravolebrity that viewers love to hate due to her exuberant personality and no filter. In fact, while some RHOBH fans hoped that Lisa would return for RHOBH season 13, others made it clear that they have grown tired of her antics over the past eight years.
Although the QVC star took being booed at BravoCon 2022 in stride and implied that her contract would be renewed in 2023, Lisa announced her departure from RHOBH one day before Jen Shah from The Real Housewives of Salt Lake City was sentenced for wire fraud. Naturally, the news temporarily broke on the internet as fans reacted with mixed reactions of joy, sadness, and excitement. RHOBH season 13 is currently paused after all the dramatic events of RHOBH season 12 that unfolded throughout 2022, but when the series inevitably returns, there are several ways that Lisa will continue to impact the show despite being physically absent.
Related: Best Fan Reactions To Lisa Rinna's RHOBH Exit
Erika Jayne's Power Will Weaken On RHOBH Season 13
While Kyle Richards, Erika Jayne, Dorit Kemsley, and Lisa's Fox Force Five alliance dominated RHOBH season 12, Erika and Lisa were especially thicker than thieves. Despite their respective problematic actions, such as Erika's refusal to show sympathy towards Tom Girardi's victims and Lisa's public meltdowns, the two ladies remained intensely loyal to one another. In fact, many RHOBH fans have continued to theorize that Lisa and Erika intentionally provoked Kathy Hilton, not to make themselves look good but to paint Kathy in a bad light. The same viewers have called for Erika to be fired ever since she was named in Tom's embezzlement case in 2020, and although it doesn't look like Erika will lose her spot anytime soon, it's clear that she'll have a hard time on RHOBH season 13 without her right-hand woman.
RHOBH Season 13 Should Feature Less Bullying & More Fun
The early seasons of RHOBH had their fair share of drama, but they also they ridiculous moments like Alison DuBois' attack on Kyle's marriage and Adrienne Maloof's inability to cook chicken. RHOBH season 12 was mostly composed of mean comments, hypocritical behavior, and manipulation tactics. While Erika was particularly criticized for how Erika treated Garcelle Beauvais' son Jax, Lisa continuously started intense conflicts with Sutton Stracke, Crystal Kung Minkoff, and Kathy. Kathy's assertion that Lisa is "the biggest bully in Hollywood" may have been harsh, but considering Lisa has infamously feuded with many popular housewives, her exit means there will be more room on RHOBH season 13 for lighthearted entertainment.
Kathy Hilton May Agree To Return For RHOBH Season 13
Although former Selling Sunset star Christine Quinn and YouTuber Trisha Paytas have offered to be Bravo's newest housewife, it's Kathy who fans want to hold a diamond on RHOBH season 13. While Kathy is an overwhelming fan favorite among viewers and other Real Housewives stars, the oldest Richards sister declared shortly after RHOBH season 12 wrapped that she would only return if Lisa and Erika were fired. It's still unconfirmed whether Lisa voluntarily quit or was given the boot by Bravo, but her exit means that the chance that Kathy will take Lisa's spot has risen exponentially. Similarly, it's equally unclear how long The Real Housewives of Beverly Hills will remain on pause, but when the cameras pick back up, fans should expect more changes than just the absence of Harry Hamlin's wife.
More: Why RHOBH Fans Think Kathy Hilton Could Take Down The Entire Show