Wednesday & Enid's Relationship Perfectly Captured In Gorgeous Fan Art
Jenna Ortega's Wednesday and Emma Myers' Enid have their relationship perfectly captured in a gorgeous new piece of fan art from a DC Comics artist.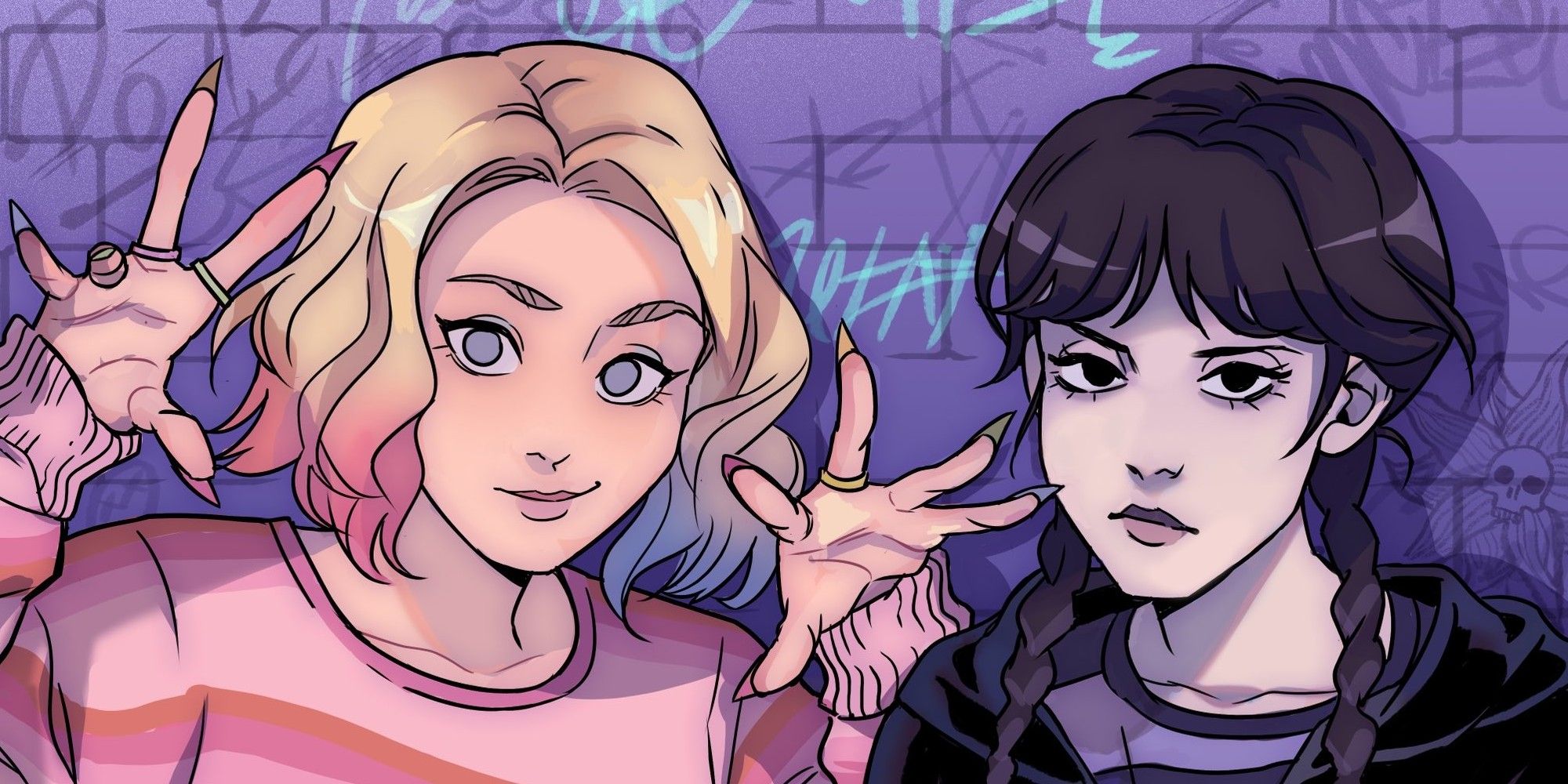 A new Wednesday fan art perfectly illustrates the personality of Jenna Ortega's lead character and that of her best friend, Enid (Emma Myers). Ortega stars as the eponymous Wednesday Addams in the Netflix series, which has become the second most-watched English-language series in the streamer's history. Wednesday sees the main character join Nevermore Academy, a school for outcast teens with supernatural powers, while investigating a series of killings involving a rare monster, her parents' tragic past, and a prophecy that links the young girl directly to Nevermore's destruction.
Artist Gabriel Picolo has shared on Twitter a new fan art that perfectly depicts Wednesday's and Enid's relationship, along with the characters' personalities.
Wednesday's recent season 2 renewal has inspired a wave of new fan art in celebration of the hit show continuing. DC Comics artist Picolo decided to create a new piece that represents the "golden retriever/black cat dynamics" of Enid and Wednesday, in his words. The art is in Picolo's signature style that became famous with a line of "Casual Teen Titans" works, which landed him a Teen Titans series of comics at DC.
Related: Wednesday's Original Dance Scene Would've Been Less Divisive (& Far Worse)
How The Wednesday & Enid Relationship Was The Heart Of The Show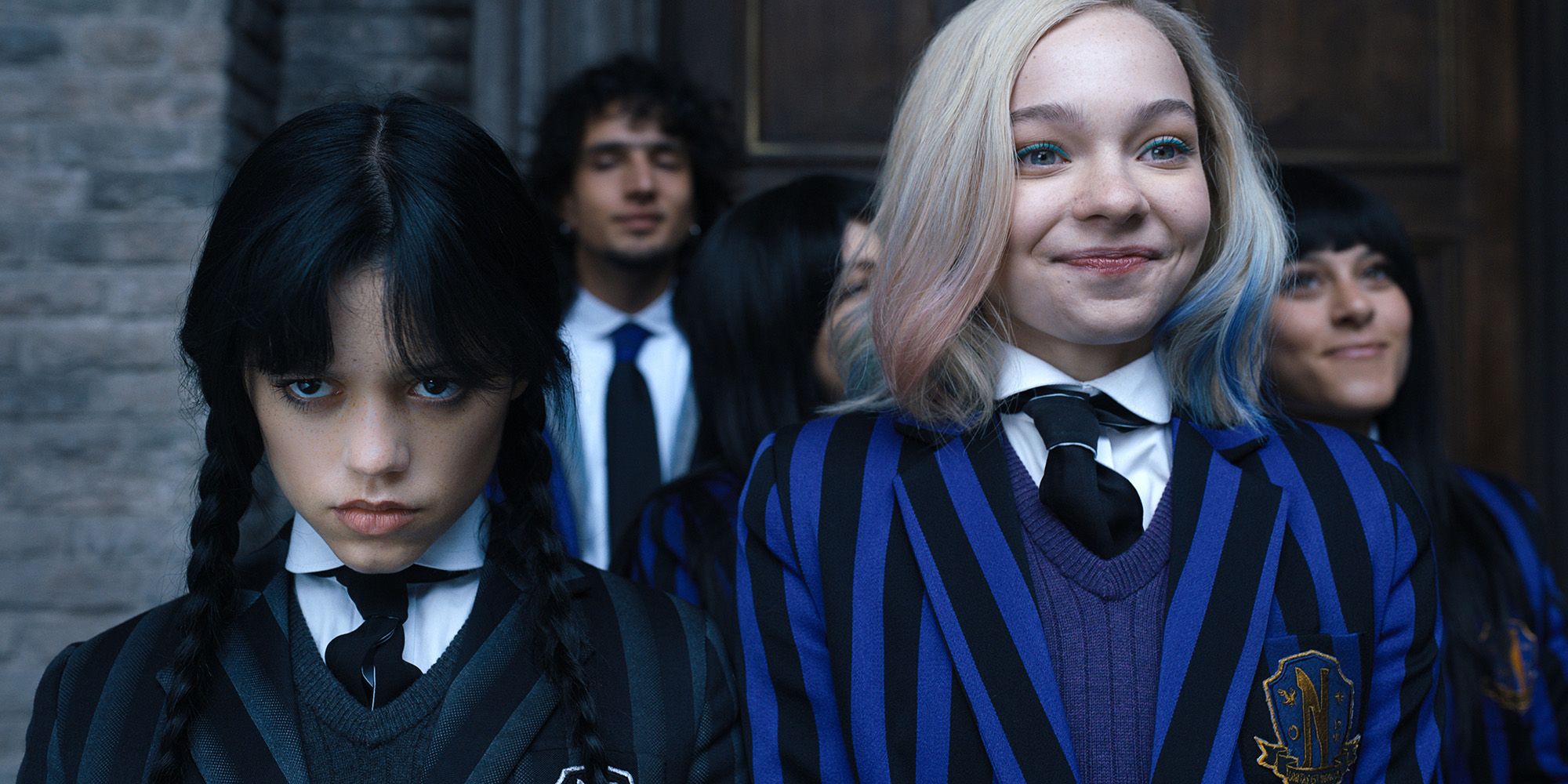 Wednesday followed Ortega's character as she made the jump from a regular school to Nevermore Academy, which was her parents' school in the past and is a place that allows outcast supernatural kids to study in a relatively safe environment. Wednesday's cast of characters included students of many different types of monster origins. Sirens, gorgons, vampires, and several other supernatural creatures frequently made their way into Wednesday's daily life, but no one had more of an impact on the Addams daughter than werewolf Enid.
Upon first arriving at Nevermore Academy, Wednesday was displeased to find out that she would have to share her bedroom with another student, Enid Sinclair, who was quickly revealed to be Wednesday's polar opposite in practically every way. While Wednesday boasts an emotionless personality and is full of doom and gloom, Enid possesses a bubbly and positive persona. One of Wednesday's funniest early moments comes from the scene where she separates their room right in the middle, with her side being completely dark, while Enid's stands out with its bright colors. During the show, Wednesday would warm up to Enid, with her roommate becoming her de facto best friend and the person behind Wednesday opening up about her feelings more. Their friendship became the heart of the show.
Could Wednesday And Enid Be More Than Friends In Season 2?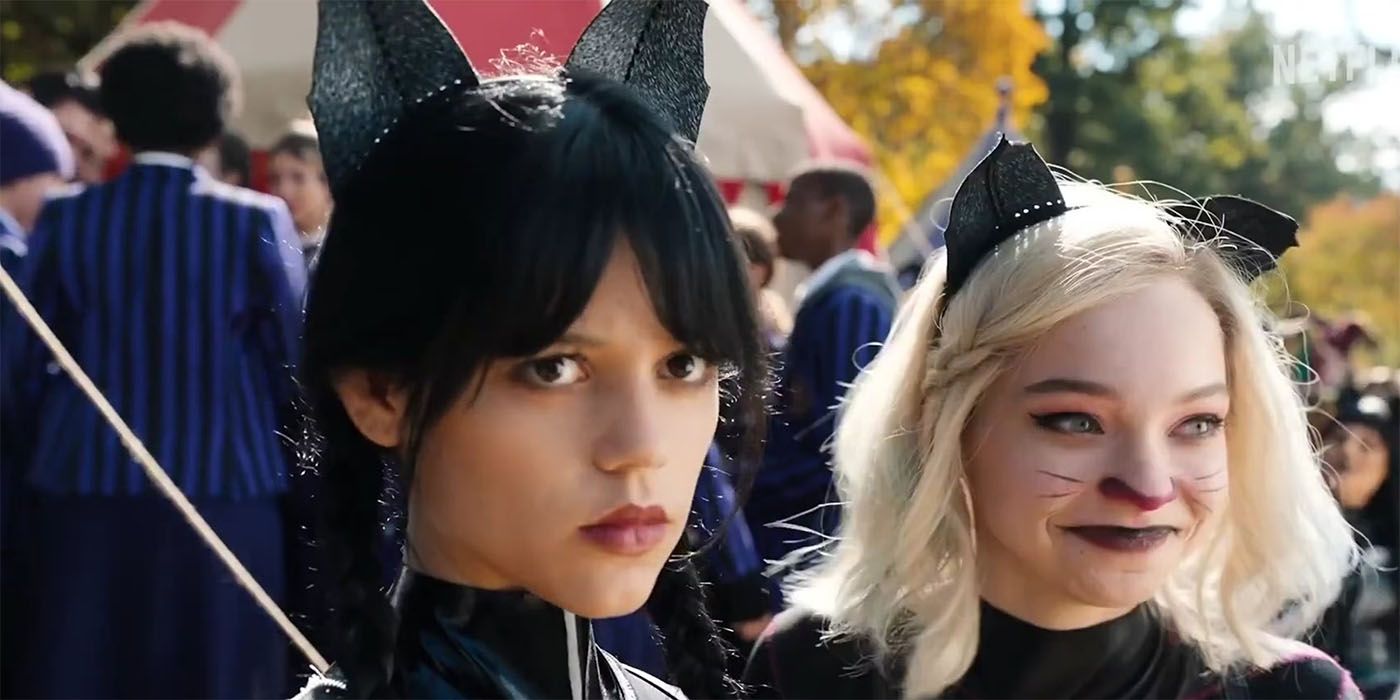 Wednesday had two main romantic options throughout season 1. Psychic Xavier tried his best to impress the girl, who showed glimpses of connection, but he was ultimately left behind for another choice, Tyler. Wednesday and Tyler built a compelling relationship over the course of season 1, with both going on missions together. Sadly, Tyler was revealed to be the monster behind the killings and any relationship with Wednesday came to an end. An Enid romance in Wednesday season 2 could be in the cards for Ortega's character, with many fans of the show supporting the idea and the creators of the series not ruling it out. Wednesday season 2 has also been confirmed to delve deeper into the titular character's relationship with her best friend, which fuels speculation of the duo becoming more than friends.
Next: Wednesday Season 1 Ending Explained (In Detail)
Source: Gabriel Picolo/Twitter