WandaVision's Agatha Spinoff Filming Start Date & Directors Revealed
The upcoming WandaVision spinoff series for Agatha Harkness, Agatha: Coven of Chaos, lands its filming start date and a roster of directors.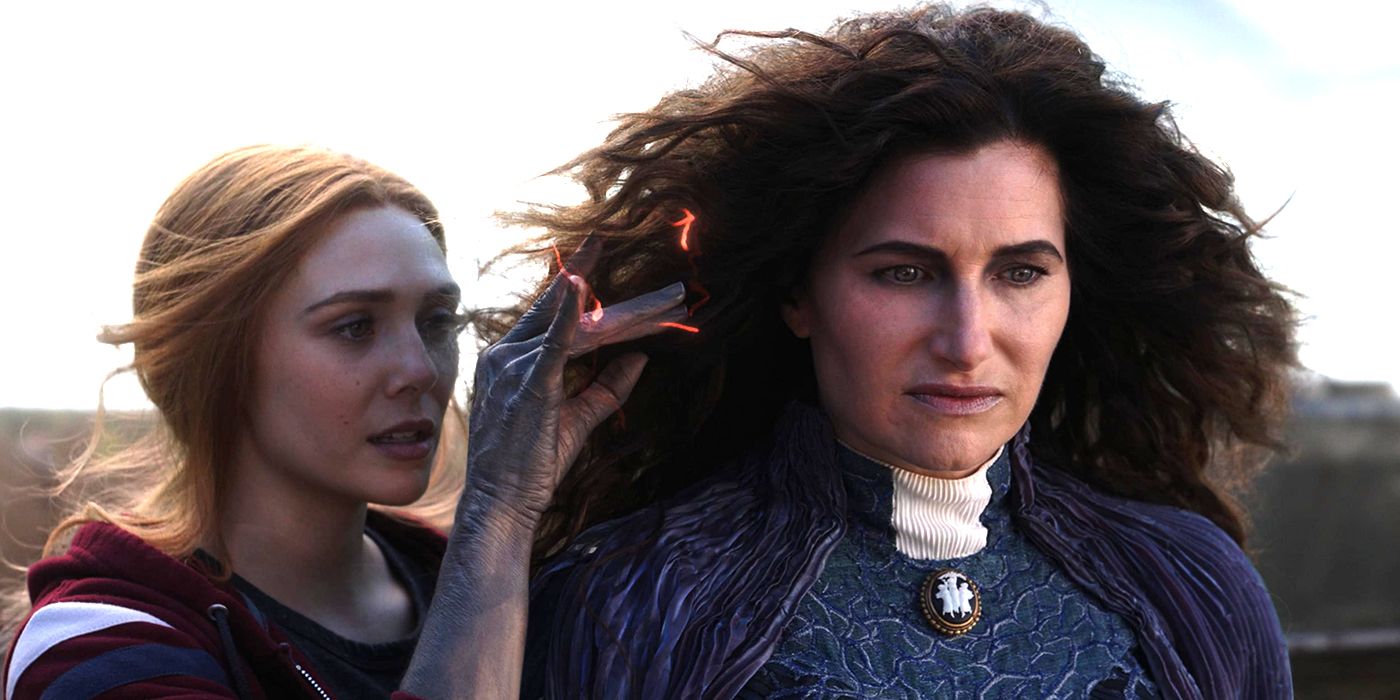 The WandaVision spinoff series, Agatha: Coven of Chaos, gets a filming start date as well as a trio of directors. As Phase 5 is getting kicked off next month with Ant-Man and the Wasp: Quantumania, other Marvel Cinematic Universe projects are getting ready to roll the cameras. One of the most anticipated projects is Agatha: Coven of Chaos, which will see the return of Kathryn Hahn as the fan-favorite MCU villain from WandaVision. Her solo show is a direct spinoff from WandaVision, as it will continue her journey in the MCU. WandaVision head writer Jac Schaeffer is headlining the dark Disney+ comedy as Agatha: Coven of Chaos is expected to premiere in late 2023.
It appears that Agatha: Coven of Chaos is finally ready to get production underway. The Hollywood Reporter has revealed that the Hahn-starring series will officially start filming on Tuesday, January 17, in Atlanta. Agatha: Coven of Chaos will join several other MCU productions that have previously been filmed in Atlanta. The trade also confirmed that Schaeffer would have another responsibility for the Phase 5 series as she is set to direct multiple episodes. The director list also includes Rachel Goldberg (A Friend of the Family) and Gandja Monteiro (Wednesday), though it's unclear which episodes the three directors will tackle, as Agatha: Coven of Chaos was picked up for nine episodes.
RELATED: MCU Theory Explains Why Agatha Harkness' Spinoff Is So Important
What We Know About Agatha: Coven Of Chaos So Far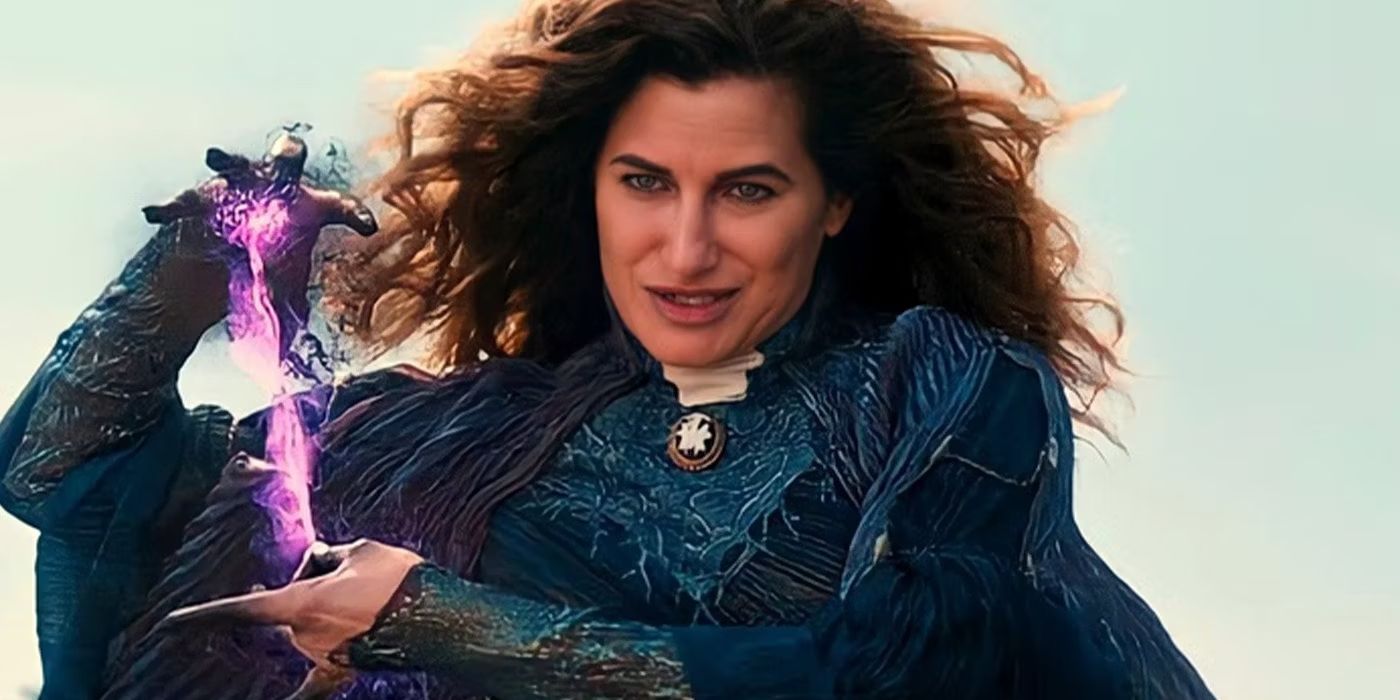 While plot details have been kept under wraps, Agatha: Coven of Chaos is expected to continue Hahn's character after the events of WandaVision. The last time audiences saw Agatha was in the WandaVision finale, where the Scarlet Witch trapped the witch in her Westview persona, "Agnes." It's probably a safe bet to say that the series will see how Agatha likely breaks out of her "prison" and becomes herself again. Things will likely become clearer about Agatha: Coven of Chaos' overall story once filming has begun.
Agatha: Coven of Chaos will also feature WandaVision's Emma Caulfield (Sarah Proctor/"Dottie Jones") and Debra Jo Rupp (Sharon Davis/"Mrs. Hart"). Also returning are David Payton (John Collins), David Lengel (Harold Proctor/"Phil Jones"), Brian Brightman (Sheriff Miller), Asif Ali (Abilash Tandon/"Norm,") and Amos Glick (Dennis). Kate Forbes will reprise the role of Evanora Harkness, who was part of the Salem Coven flashbacks in WandaVision. Aubrey Plaza is playing a crucial role, potentially a villain to Agatha, though no details have been shared past her being a key player in Agatha: Coven of Chaos.
Joe Locke, Ali Ahn, Maria Dizzia, Patti LuPone, Sasheer Zamata, Miles Gutierrez-Riley, and Okwui Okpokwasili have been tapped for mystery parts. There have been theories that Locke may be playing an older version of Billy Maximoff, a.k.a. Wiccan, but that remains to be seen. With Agatha: Coven of Chaos, the MCU gets another chance to tap into the magical and supernatural sides of the franchise. What will be more intriguing to see is what happens to Agatha in the MCU after her solo series. Since Agatha: Coven of Chaos is days away from starting filming, it will be exciting to see what other details emerge about the Phase 5 series.
MORE: WandaVision's Cast Returns Could Set Up Scarlet Witch's Post-Death RedemptionSource: THR