Valhalla Creator Breaks Down Season 2
Netflix's Vikings: Valhalla continues the tale of the History Channel series Vikings, moving its focus a century into the future and introducing many new characters. Created by Jeb Stuart, Vikings: Valhalla's story moves into radically new territory in season 2, which can now be streamed on Netflix.
In Vikings; Valhalla season 2, the collapse of Kattegat is a major turning point for the show. The three main characters anchoring the series, Leif Erikson (Sam Corlett), Freydís Eiríksdóttir (Frida Gustavsson), and Harald Sigurdsson (Leo Suter) all face major new challenges. In the midst of that, Vikings: Valhalla also continues to expertly deliver its gripping blend of historical fiction that helped make the original Vikings a major hit.
Related: The Real Life Harekr & Jorundr From Vikings Valhalla Explained
We speak to Stuart about the making of Vikings: Valhalla season 2 and what viewers can expect from the show's new story.
Jeb Stuart Talks Vikings: Valhalla Season 2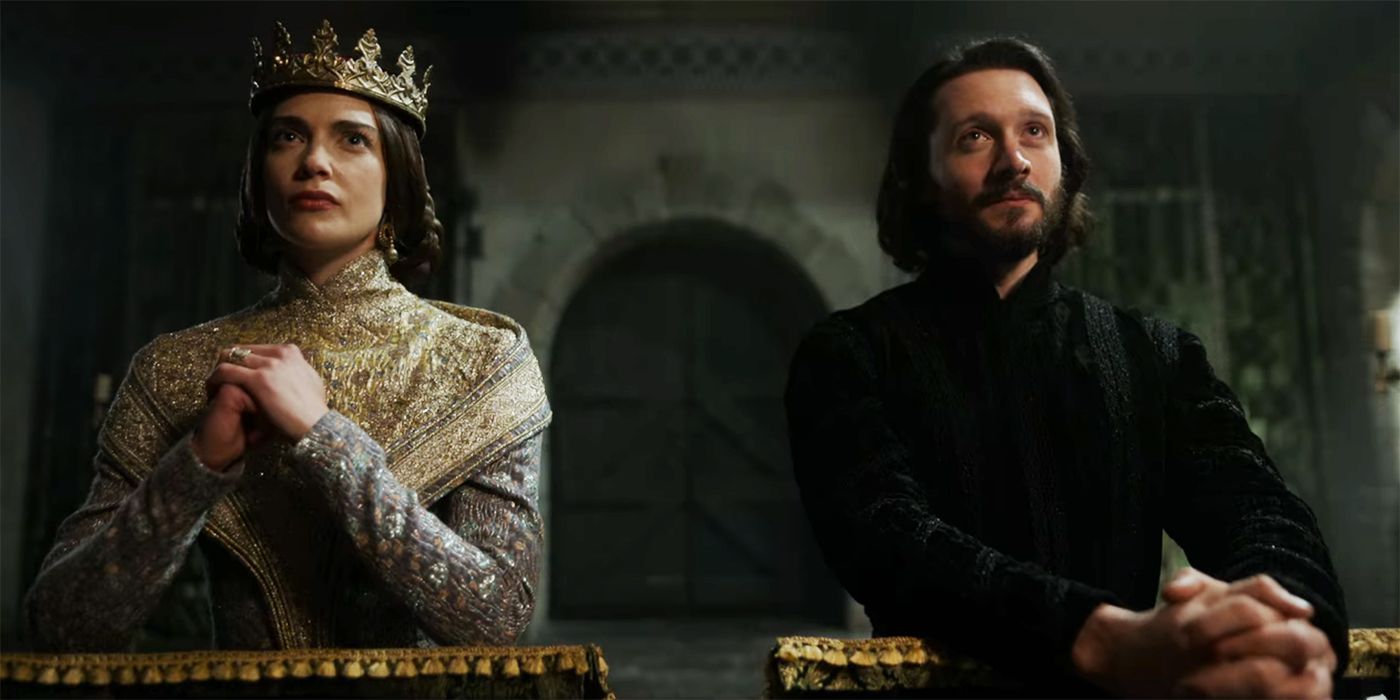 Screen Rant: As the showrunner and creator of Vikings: Valhalla, how did the process begin of creating a show that takes place a century after the first Vikings series?
Jeb Stuart: Well, they came to me a few years ago and said 'We want to continue with the Vikings story', and I really wasn't interested in doing season 7 of Michael Hearst's epic Vikings series. I love that series, and Michael is an incredible writer, but the guy who wrote Elizabeth and the guy who wrote Die Hard are two different types of writers.

I wanted some time to think about it, and I did a lot of research, and I kind of stumbled upon the St. Brice's Day Massacre, which takes place around 1002, and it put the Vikings in the underdog category. I kind of liked that as a starting point, and I developed the series from that point out of who were the Vikings at the start of the 11th century. So, that's what got me involved, and I loved the stories that kind of evolved out of that, the idea of Leif Erikson and his sister Freydís' incredible adventures, and then Harald Sigurdsson, who becomes the king of Norway and laid claim to the throne of England in 1066. So, it's a really cool time and a great place to play if you're going to write a Viking show.
You mentioned your work on Die Hard and Vikings: Valhalla placing the Vikings in an underdog situation. Was Die Hard an influence at all on Vikings: Valhalla, with John McClane having something of an underdog story himself?
Jeb Stuart: The thing that is a shadow [of Die Hard] is that, if you look at Die Hard and you look at Valhalla, you might pick up that I like action. I like stuff to happen, and I like it being character-driven, and the great thing about Valhalla is that each of my characters has the penchant and the ability to be action heroes. So, you've got lots of opportunity for this, and the 11th century is a perfect time to have those type of action heroes. So, I think if I was trying to find a Die Hard piece, that would be it, that there are problems that beset all of those characters in the same way that John McClane had to solve.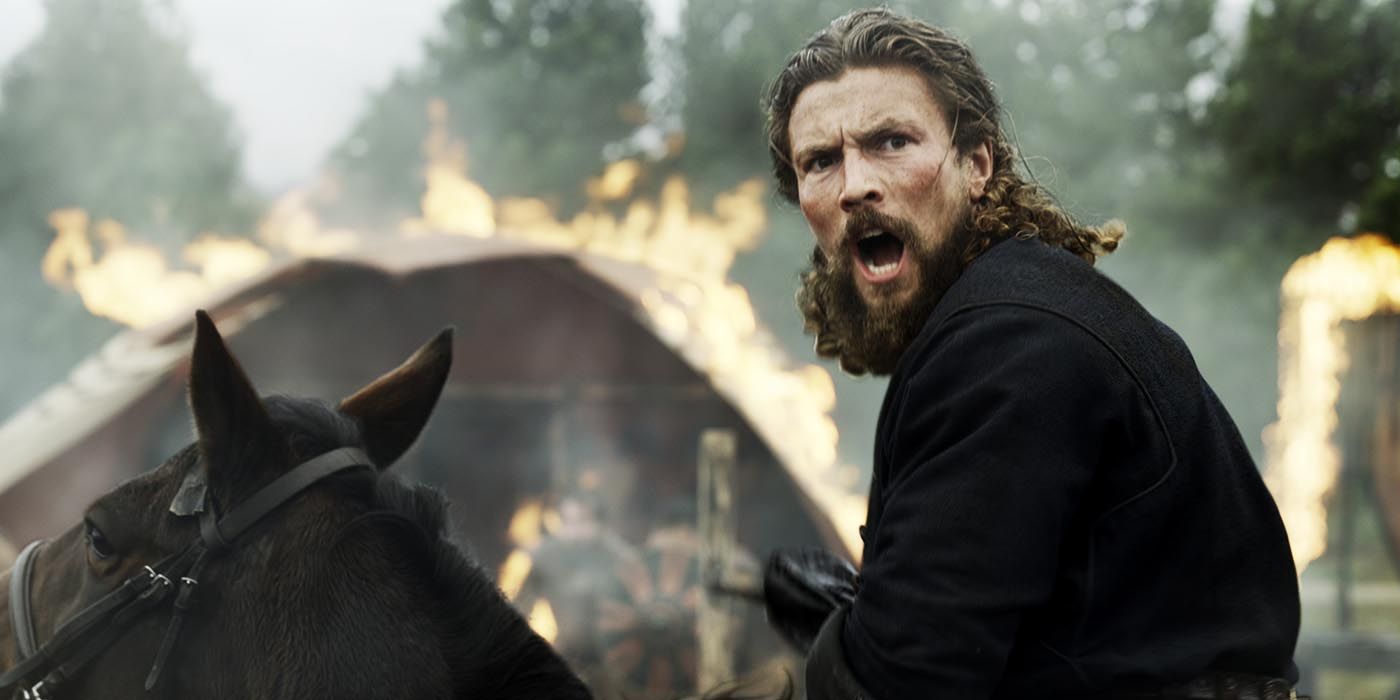 Vikings: Valhalla deals with the Battle of Stanford Bridge. When you're settling on a specific story or point in history for the show, what guided you towards when the show is set and how is the decision made?
Jeb Stuart: Well, one of the cool things about this period of time for the Vikings is it really hit the sweet spot of the time when the Vikings expanded out of Scandinavia, through the Northern Baltic and Eastern Baltic, into the Black Sea area, into Italy, into Sicily, into North Africa, so from a writing standpoint, I get to take my characters into places where they're going to be exposed to different kinds of cultures outside of northern Scandinavia. And what does that do to these characters? How do they respond? What kinds of challenges are going to beset them in those kinds of settings? So, I was drawn to a different look and a different way things could impact my characters, and I love this period.
What were some of the big surprises you were going for with Vikings: Valhalla for viewers compared to the story that the first show told?
Jeb Stuart: Well, the first show focused on a couple of things. It focused on the pagan-Christian antagonism, and it also focused on the Vikings as underdogs, and how they had to unite around a common cause and attack England. And as we know from season 1, Canute stayed in England and became the first Viking king of England and started the Danish rule of England, and I thought that that was a fascinating piece, because that stays in place all the way until 1066, and the sort of Viking wheel comes all the way back around.

The thing I also loved is that it sets up my three main characters as heroes, and in season 2, I kind of pull the floor out from under them and say 'Let's see how you do in the big world. Let's get out of Scandinavia and let's get out of England. Let's see what happens when we thrust these 'heroes' out into the world and see if they can operate in the thin air of the broader world.' So, that's season 2. It's challenging and it's about building our own destiny and our own legacy, and I think the Viking culture holds up pretty well in the big world.
About Vikings: Valhalla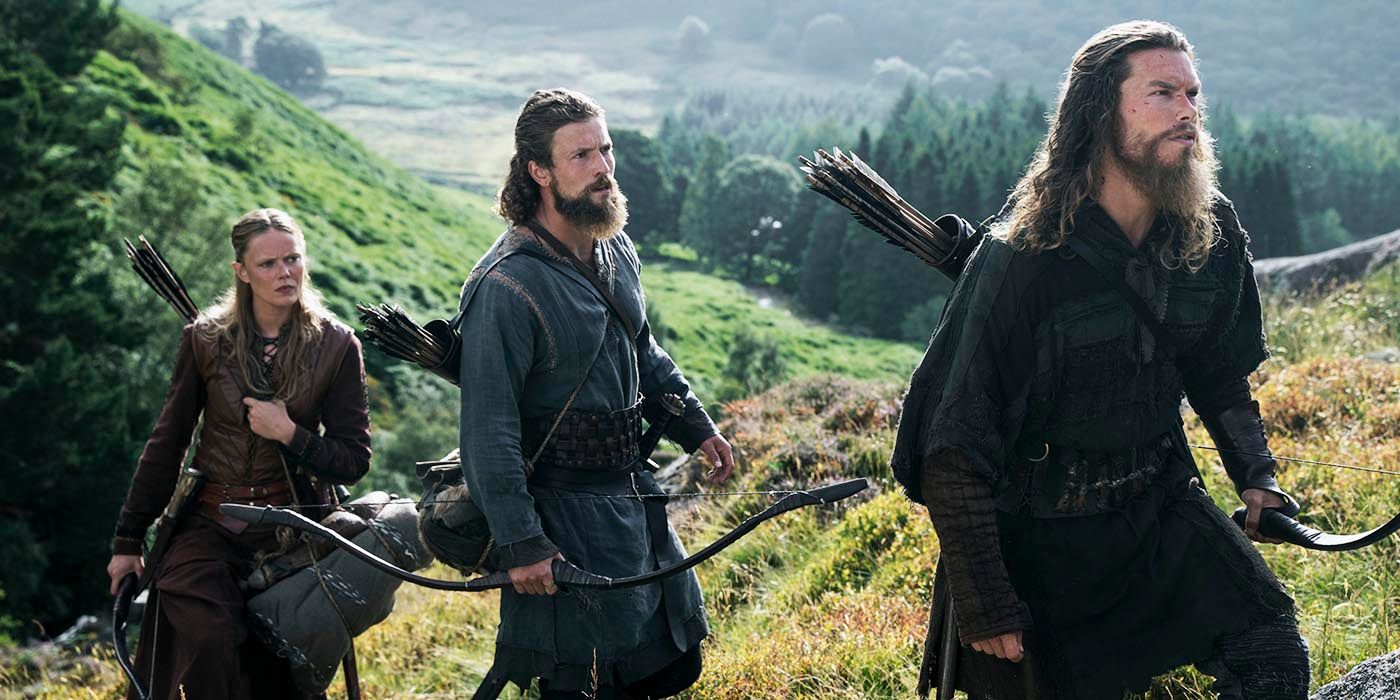 Set over a thousand years ago in the early 11th century, VIKINGS: VALHALLA chronicles the heroic adventures of some of the most famous Vikings who ever lived — the legendary explorer Leif Eriksson (Sam Corlett), his fiery and headstrong sister Freydis Eriksdotter (Frida Gustavsson), and the ambitious Nordic prince Harald Sigurdsson (Leo Suter). Season 2 finds our heroes shortly after the tragic fall of Kattegat; an event that has shattered their dreams and altered their destinies. Finding themselves suddenly fugitives in Scandinavia they are forced to test their ambitions and courage in worlds beyond the fjords of Kattegat.
Check out our other interviews for Vikings: Valhalla here:
NEXT: Where Canute Is In Vikings Valhalla Season 2
Vikings: Valhalla season 2 is now streaming on Netflix.