Top Gun 2 Offers 3-Hour Shirtless Beach Scene Video In Lieu of Yule Log
Paramount Plus posts a video of Top Gun: Maverick's iconic shirtless beach football scene on a three-hour loop to in lieu of a typical yule log.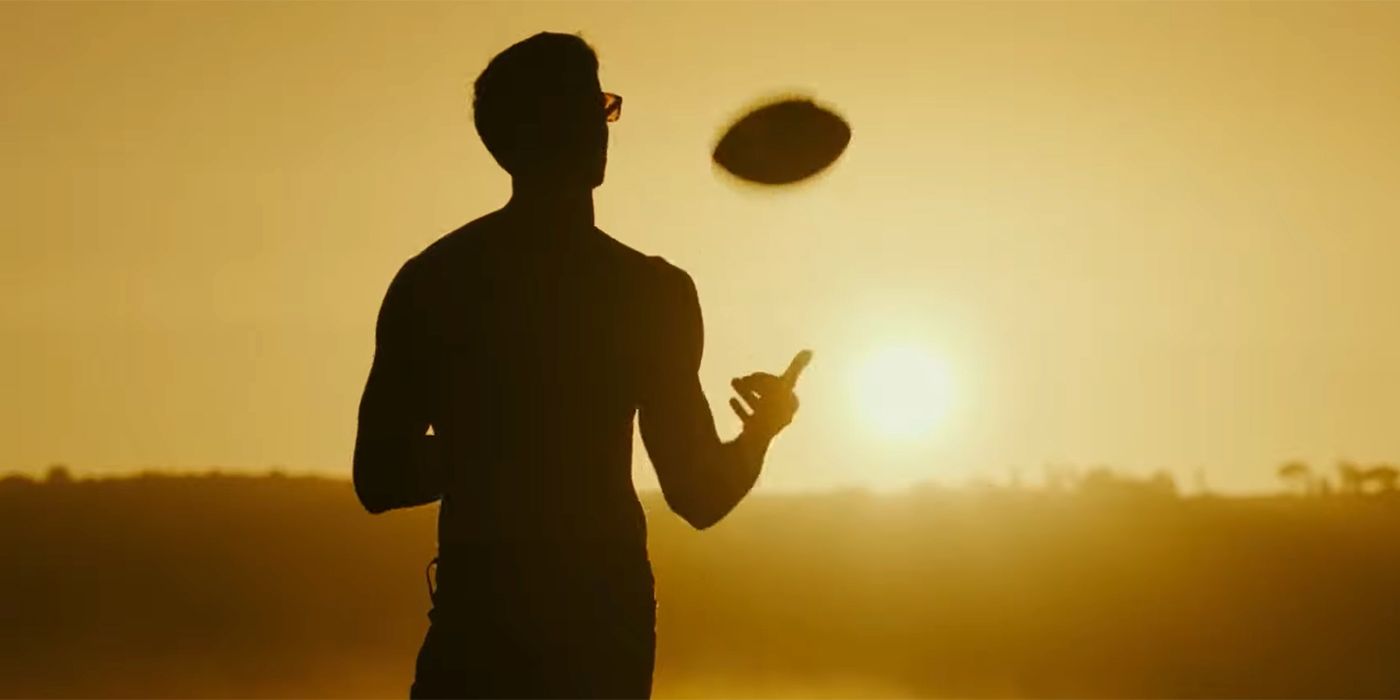 Top Gun: Maverick has provided fans with its own version of a Yule log with a looping video of the infamous beach football scene. The legacy sequel, which is the highest-grossing domestic film of the year, features the return of Tom Cruise as Pete "Maverick" Mitchell, a hotshot pilot who must now train a new elite team of young pilots to pull off a seemingly impossible mission. During one memorable scene of the film, Maverick takes the pilots — including Phoenix (Monica Barbaro), Hangman (Glen Powell), Rooster (Miles Teller), and BOB (Lewis Pullman) — down to the beach for a sweaty football game in order to blow off some steam and do a little team building.
This holiday season, branded Yule logs have become especially popular following the viral success of the latest Adult Swim Yule log presentation, which was packed with surprise horror-themed material. For the most part, Top Gun: Maverick doesn't exactly provide a snowy backdrop for holiday festivities, so Paramount Plus decided to use it as a bit of clever counter-programming. Instead of providing a Yule log, they posted a three-hour loop of the sweaty beach football scene, which the caption insists "might be the holiday joy you're looking for." Check out the video below:
Related: What Does BOB Really Stand For In Top Gun: Maverick?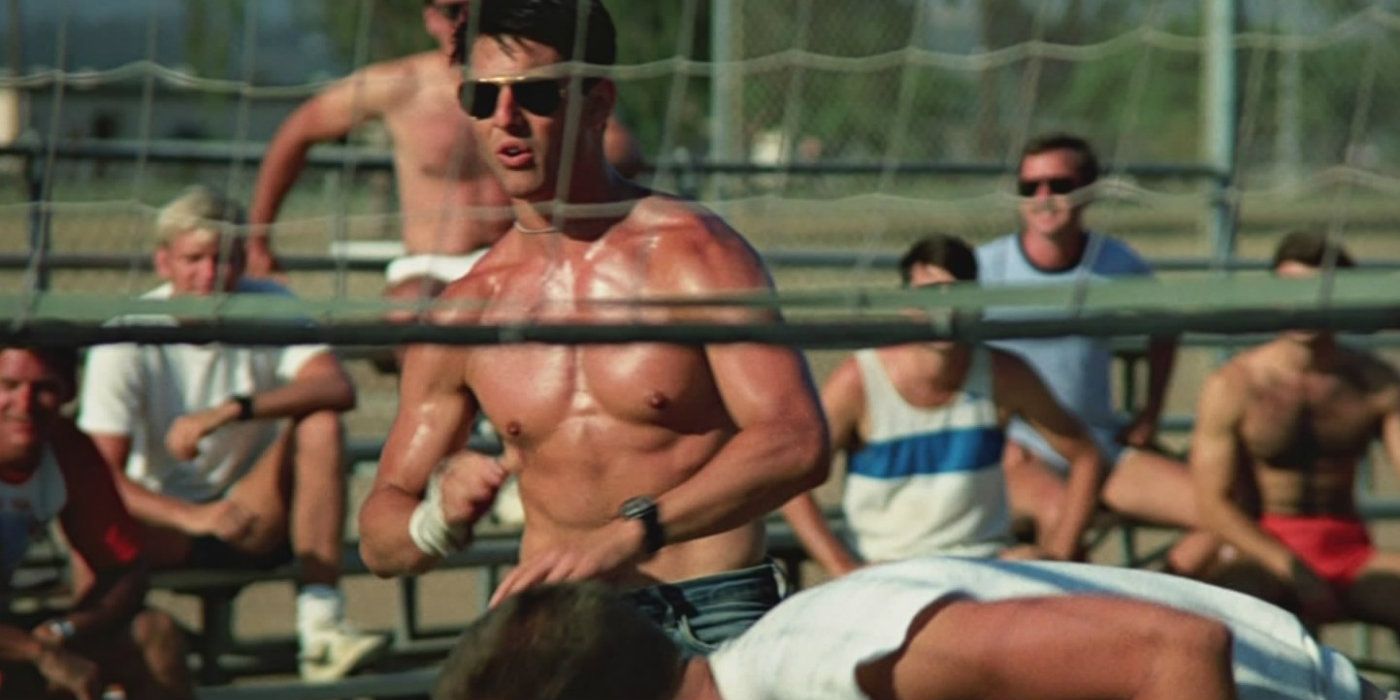 There are many different homages to the original 1986 hit scattered throughout Top Gun: Maverick, but the beach football scene is one of the best. It's an obvious homage to Top Gun's beach volleyball scene, which featured a shirtless Tom Cruise and Val Kilmer (among other cast members) playing to the tune of Kenny Loggins' "Playing with the Boys." In addition to being a pioneering thirsty moment for 1980s cinema, it was also a sequence where the film allowed its characters to let their hair down and have fun before throwing them back into the drama and loss of war.
The beach football scene occupies the same position in the film, down to the letter of including a soon-to-be hit song on the soundtrack. Although the Yule log version features a more holiday-themed instrumental score packed with jingle bell sound effects, the actual scene was set to OneRepublic's "I Ain't Worried," a song that went on to chart for 25 weeks on the Billboard Hot 100, peaking at No. 6. Although the song didn't land on the shortlist for Best Original Song at this year's Academy Awards (the film's Oscar campaign opted to select "Hold My Hand" by Lady Gaga instead), it is an equally important track to the fabric of the film as the Kenny Loggins song was to the original.
Having Maverick present at both moments of play, decades apart, is important to highlighting his character arc in Top Gun: Maverick. Now that he has assumed a mentor role rather than being the one and only central heroic figure, he has a different vantage point on the proceedings both literally and figuratively. This is what allows him to grow and work to repair his relationships with both his love interest Penny Benjamin (Jennifer Connelly) and his surrogate son Rooster.
More: Glen Powell's Hangman Rejection Made Top Gun: Maverick So Much BetterSource: Paramount Plus