Top 5 Messiest Catfish Storylines On 90 Day Fiancé So Far
The 90 Day Fiancé franchise has seen several catfish storylines in the past few years, keeping fans on their edges of their seats as they wait to find out the reality stars' fates before the finales. It's nothing new for an unassuming American to be cheated by a scammer on the Internet, who promises them love, but is really after their money. Michael Ilesanmi and Usman Umar are still accused of conning Angela Deem and Kim Menzies. However, there are storylines that go beyond the international partner being Green Card-hungry.
When one thinks of catfish storylines in 90 Day Fiancé, a couple that comes to mind is David Murphey and Lana from Ukraine. Lana had refused to meet David multiple times, but she was actually real, and looked just like she did in her pics. Later on, she alleged that their storyline was 90% scripted. The rest of the couples in this list, however, are American singles who have been fooled by their online lovers, or their helpers. Fake photos have been exchanged, faux addresses have been noted, and entirely bogus life stories have been created. More often than not, innocent cast members looking for love have fallen hook, line, and sinker.
Related: 90 Day Fiancé Cast Members Who Grew Up Privileged
5
90 Day Fiancé Season 4 – Narkyia & Lowo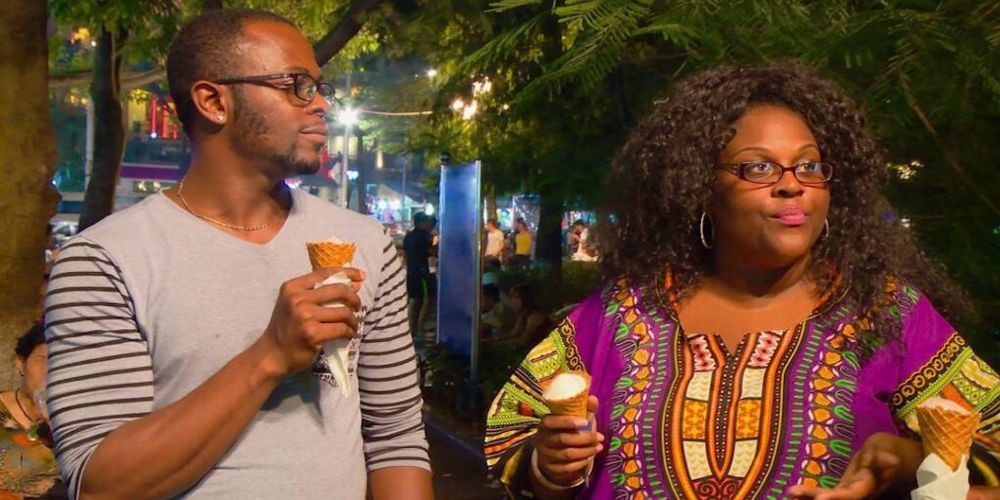 Narkyia Lathan and Olulowo "Lowo" Shodipe were a couple on 90 Day Fiancé season 4. While they're not as memorable as Anfisa Arkhipchenko and Jorge Nava from the same season, Narkyia and Lowo were probably the first couple in the franchise with a catfish angle in their storyline. Lowo was lying to Narkyia from the beginning. He had shockingly told Narkyia that he was a Nigerian prince who lived in Alabama. As per Lowo, he was in America taking care of his son. He shared that another of his children had died.
Thankfully, Narkyia went into Inspector Gadget mode. She found out that Lowo had a second social media profile. It revealed that his son's mother was very much alive. It also showed that Lowo wasn't in Lagos or Alabama, but in the Philippines, where he was studying business. Strangely, 90 Day Fiancé star Narkyia married Lowo, and even welcomed a baby girl, Nifemi Denise Shodipe, with him in 2020.
4
90 Day Fiancé Season 3's Steven & Alina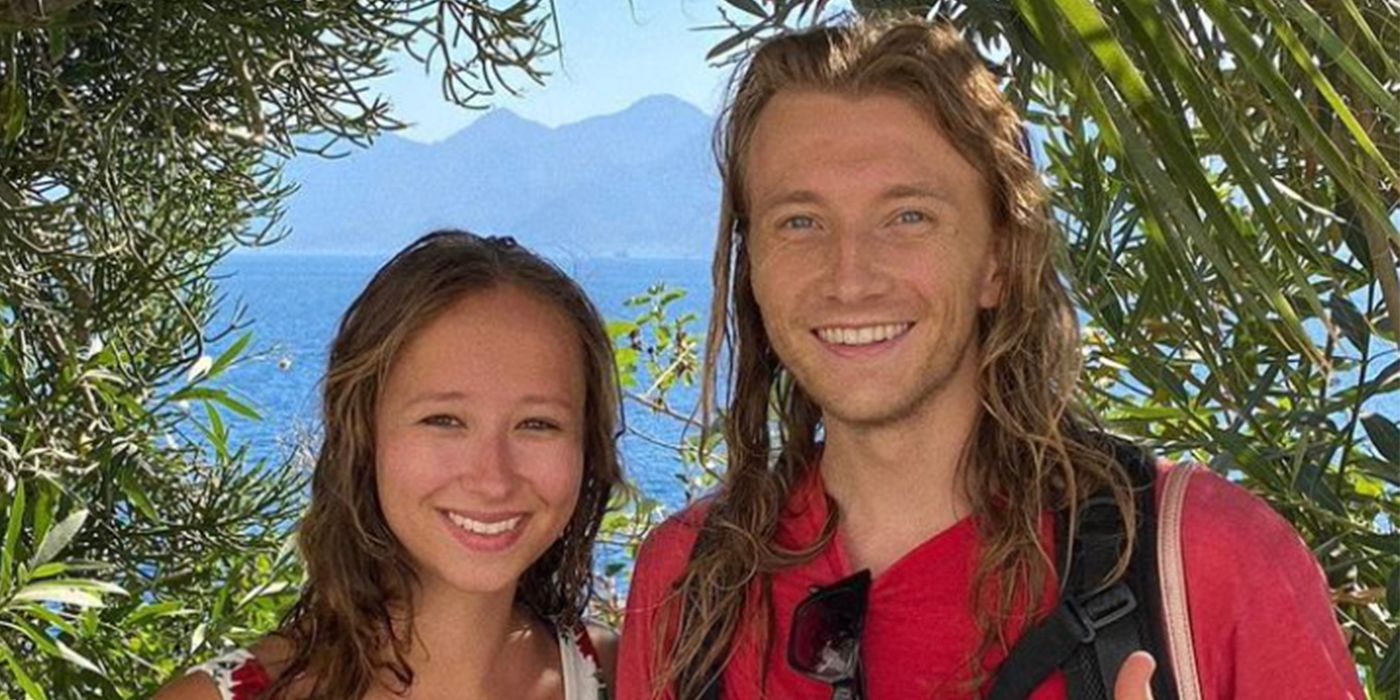 Russian woman Alina Shaimardanova wanted to test Steven Johnson when they were filming 90 Day Fiancé: The Other Way season 3. Steven from Utah was on a missionary trip in Russia when he met Alina on a language exchange site. The Mormon man met Alina in person after dating long distance right before the global pandemic. With travel bans in place, and a closed embassy, they decided to move together to Turkey, where they planned to stay for three months, and then get married.
Before going to Turkey, however, Alina used her attractive friend Masha as bait to seduce 90 Day Fiancé star Steven into flirting with her via Facebook DMs. While Alina may have not expected her future husband to take the bait, he did, and even asked Masha to come to meet him in Turkey with a swimsuit. Steven, who wanted Alina to be celibate until marriage, was a hypocrite, and even claimed to have kissed 100 women. He actually hooked up with multiple females, and even slept with one while he was dating Alina. This didn't stop Alina from marrying him.
Related: 90 Day Fiancé: What Job Does Yohan Geronimo Do For A Living
3
90 Day Fiancé: Before The 90 Days Season 4 – Yolanda & Williams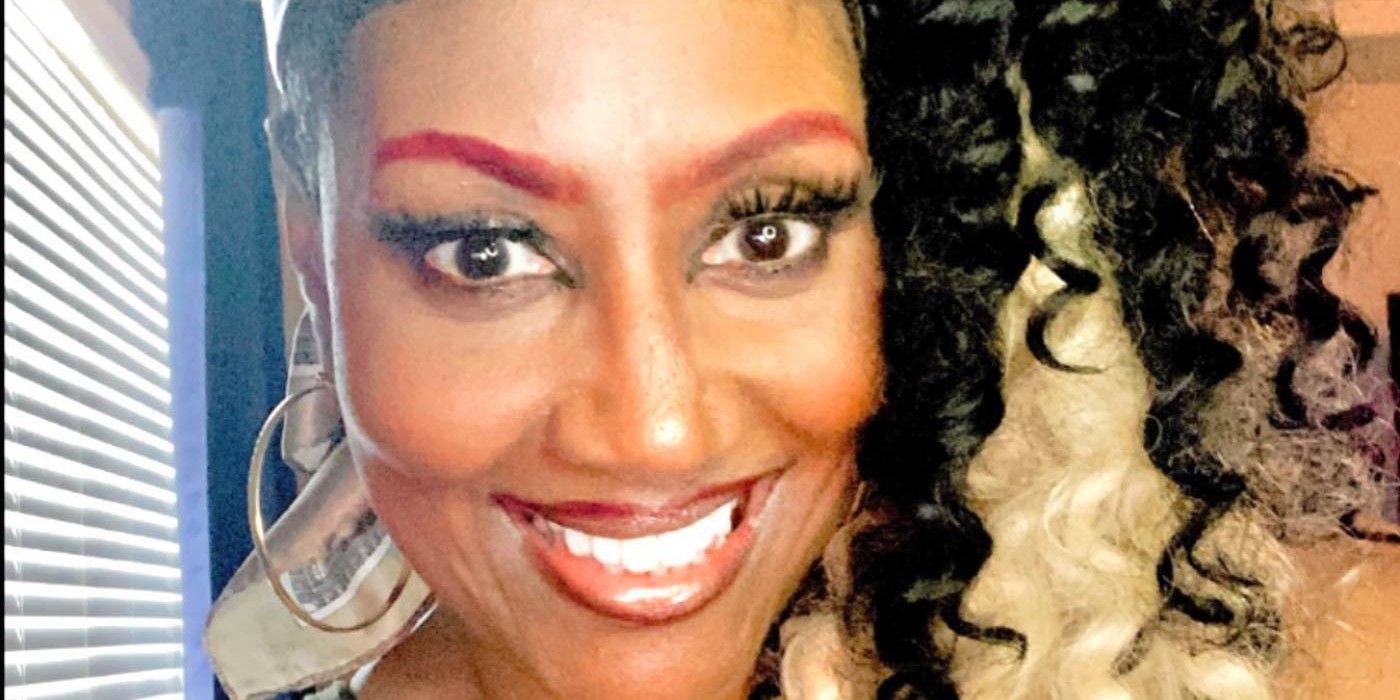 Williams was a "British man" that slid into Yolanda Leak's DMs in 90 Day Fiancé: Before the 90 Days season 4. He had seen Yolanda's weight loss photos, while Yolanda fell for Williams' captivating eyes and muscles. Until she was ready to meet him, the couple spoke day in and day out. Yolanda's children had their reservations about the love interest, and soon did a reverse image search. They found out that Williams didn't exist. The shady person was using stock photos of a muscular shirtless man who was posing outdoors.
Yolanda's daughter Karra insisted Williams was a catfish, but Yolanda had faith in the man she'd had real conversations with. Then, she received an email threatening to leak the nude photos that she'd sent to Williams. Yolanda refused to send him any money, and when she offered to book a flight to see him, 90 Day Fiancé's Williams wiped his Instagram page clean, and ghosted her.
2
90 Day Fiancé Franchise Icons Sumit & Jenny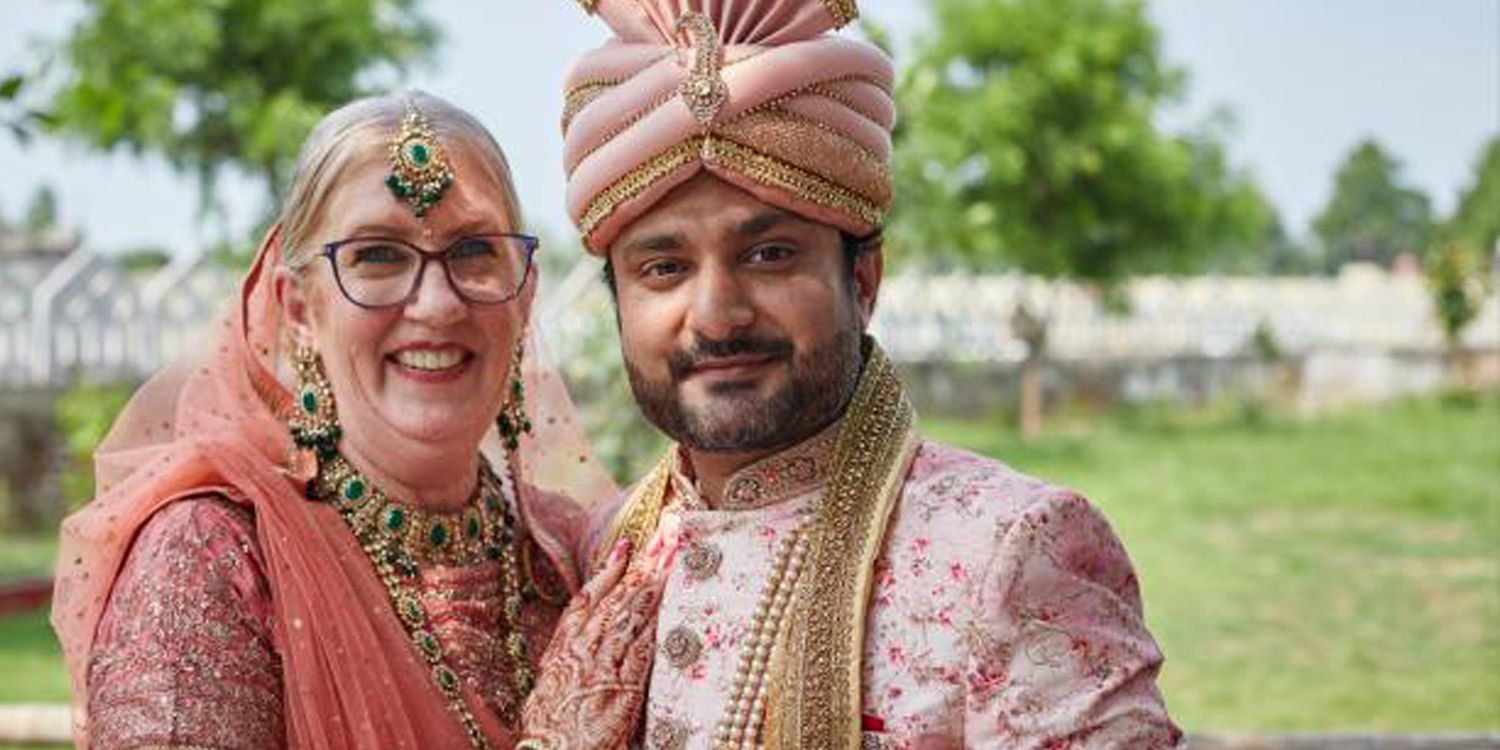 Sumit Singh and Jenny Slatten are called one of the most authentic couples in the 90 Day Fiancé universe. The pair married in August 2021, and they're still together. The two are currently living in India, which suggests that Sumit was never after a Green Card, or gold digging in general. However, Sumit did meet Jenny when he was pretending to be Michael Jones. Sumit had an alternate Facebook profile while working at a call center in Delhi, which he used to send a friend request to Jenny. They formed an online relationship which lasted for a year.
Jenny, 30 years older than Sumit, failed to recognize the photos of actors that 90 Day Fiancé star Sumit was using to represent Michael Jones, and it was only after he came clean (primarily out of guilt) that she found out the Indian man had catfished her. Regardless, Jenny found Sumit "cute," as per the show, and decided to continue dating him. It didn't help that Sumit got married to someone else, and kept his wife a secret from Jenny. However, that didn't stop Jenny from getting married to him ten years later.
Related: 90 Day Fiancé: Where Do Jenny & Sumit Live Now
1
90 Day Fiancé: Before The 90 Days Season 5 – Ben & Mahogany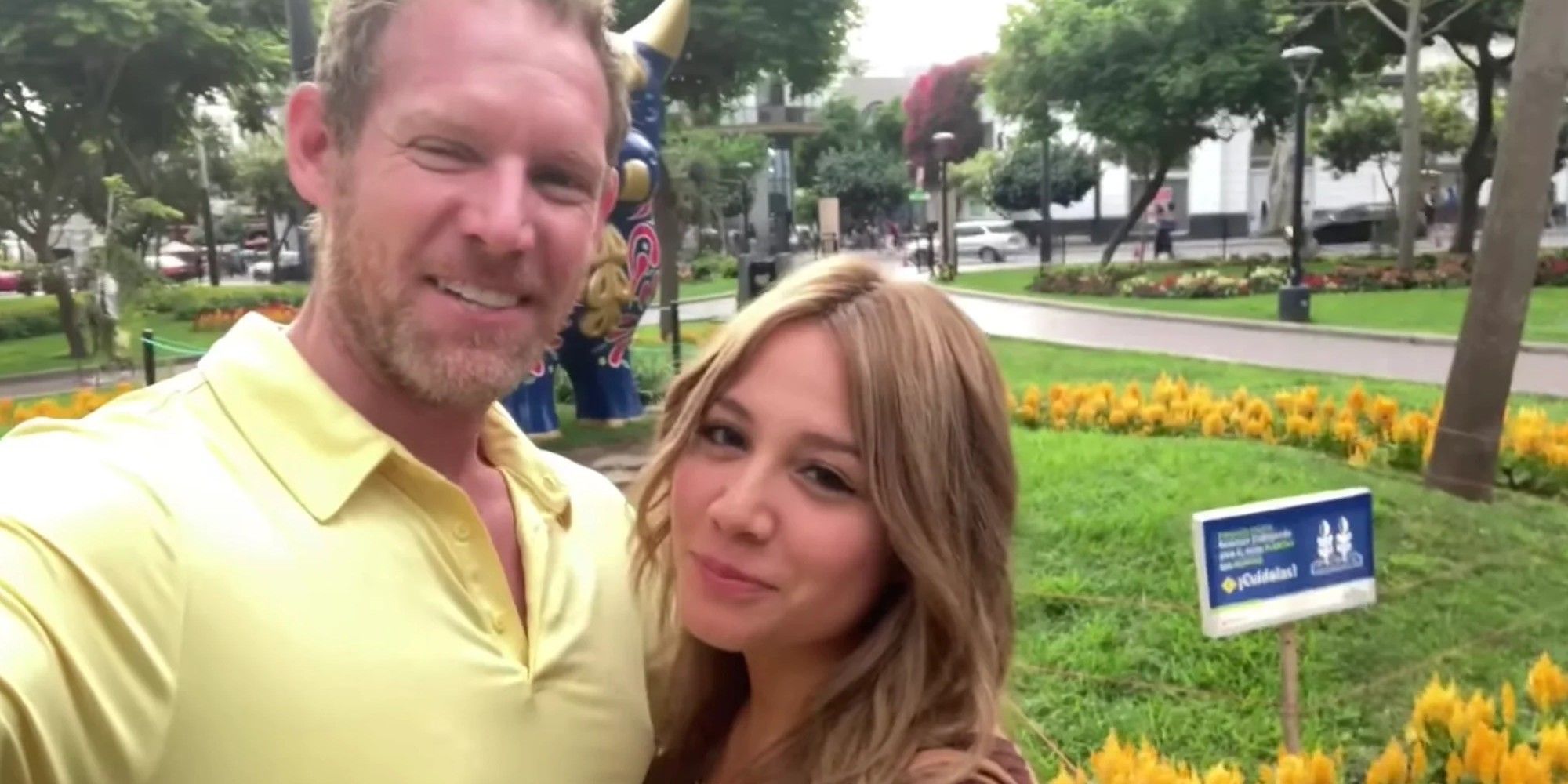 Mahogany Roca is still as mysterious as she was when 90 Day Fiancé: Before the 90 Days season 5 introduced her. The Peruvian beauty only appeared in photos onscreen, and fans met her for the first time when 90 Day Fiancé cast member Ben Rathbun did. Before that, he'd tried and failed to connect IRL. Mahogany had several filters on her photos on social media, and she refused to talk to Ben during a video call, as she was shy. She had even taken money from the father of four.
Ben later found out that Mahogany was 22 years old, the same age as his eldest daughter, rather than 24, as she'd told him. Her address was fake, and so was her apartment in San Bartolo. Ben was still adamant about dating the much younger Mahogany, which he shamelessly did. Now, he's even engaged to the young woman. However, things haven't changed for 90 Day Fiancé star Mahogany, who still edits her photos to look unrecognizable.
More: 90 Day Fiancé: Clues Angela & Michael Will Be On The Single Life Season 4