The Best MCPR-300 Loadout in MW2
Offering nearly maximum Range, the MCPR-300 is a deadly Sniper Rifle in MW2 that features smooth and quick ADS for seamless eliminations from afar.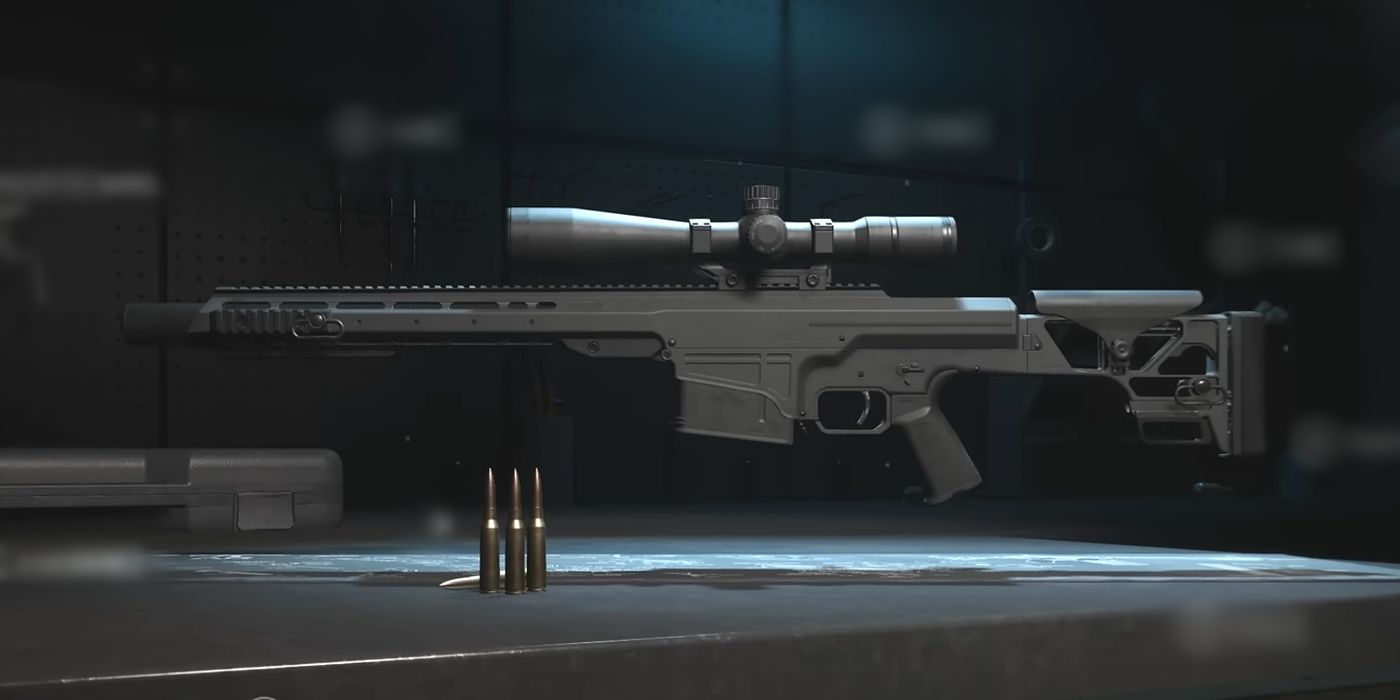 Sniper Rifles are typically bulky to wield yet offer exceptional damage, but when combatants need faster long-ranged firepower in Modern Warfare 2, the MCPR-300 is one of the best choices for a "speedy sniper." With the right attachments, the MCPR-300 is capable of being the most accurate rifle available, with an exceptional range. One of this Sniper Rifle's main attractions is enabling users to get in and out of ADS fast. This ability provides players with all the time they need to land a headshot in MW2 and move on to the next target.
As a Sniper Rifle, the MCPR-300 is naturally not designed for close-quarter gunfights, but adding another primary weapon to its loadout in MW2 will give users the competitive edge they need to deal with a variety of situations. Accordingly, Overkill is the first Perks players should consider for this weapon. The M4 Assault Rifle or the Lachmann Sub SMG both would serve the MCPR-300 well as a second primary firearm. Next, Double Time will enable users to reach reposition or respond to ambushes effectively, and Focus Perk will ensure that players are not hindered while looking down their sights.
Related: Best TAQ-56 Loadout in Modern Warfare 2
Best Class Setup for the MCPR-300 in MW2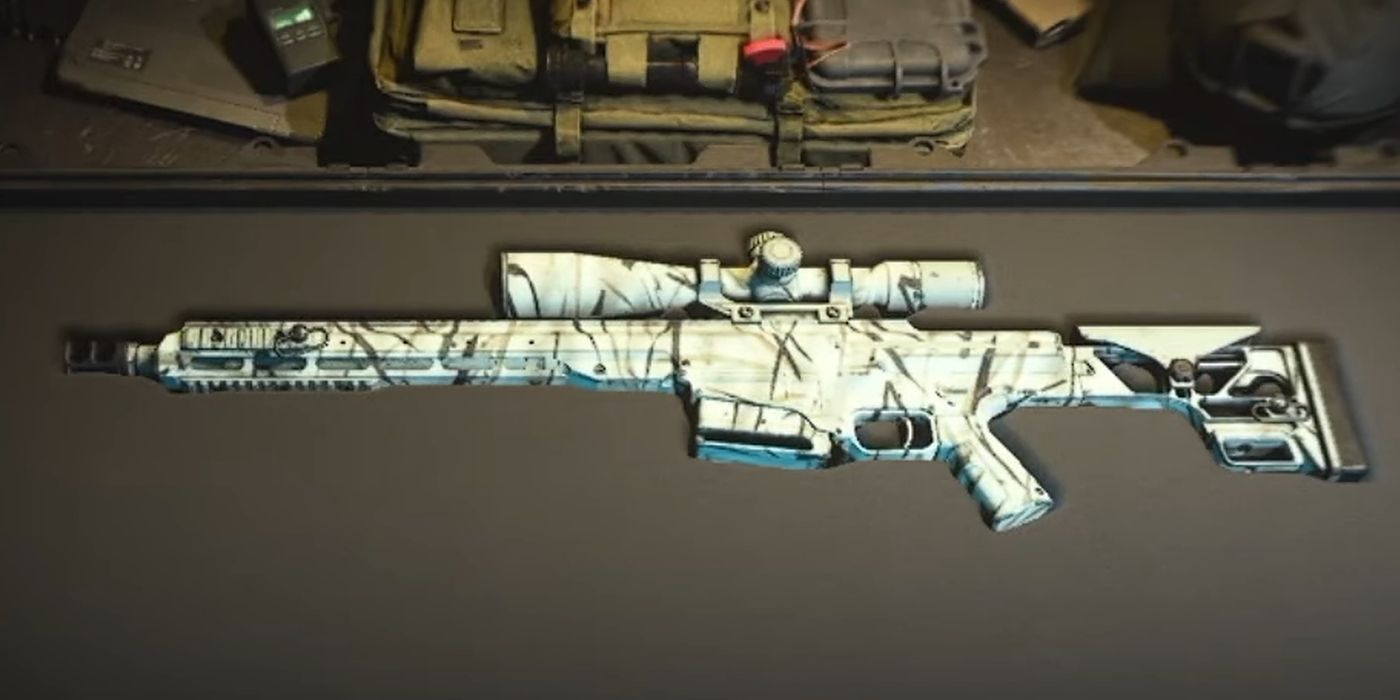 The Ultimate Perk for the MCPR-300 loadout should be Birdeye, allowing snipers to be aware of their surroundings, and the Munitions Box Field Upgrade in MW2 will offer ammunition sustain while holding one's vantage point. Snipers are advised to take Stim as their Tactical for healing and bonus sprint, while the Lethal will vary depending on one's preference. As for the attachments, players can refer to the table below with mods recommended by YouTube content creator Stodeh:
Slots

Attachment

Description

Barrel

19″ Silentfire Barrel

Features Sound Suppression
Improves Recoil Control, Bullet Velocity, and Hip Recoil Control
Decreases Movement Speed, Damage Range, Aim Down Sight Speed, and Hip Fire Accuracy

Laser

Corio Laz-44 V3

Improves Aim Down Sight Speed and Aiming Stability
Causes the Laser to be visible in ADS, resulting in enemies potentially discovering the users' positions if not promptly eliminated

Rear Grip

Cronen Cheetah Grip

Magazine

5 Round Mag

Improves Movement Speed, Aim Down Sight Speed, Reload Quickness, Sprint to Fire Speed
Decreases Magazine Ammo Capacity

Ammunition

.300 Mag High Velocity

Improves Bullet Velocity
Decreases Damage Range
Remember that survival is more important than holding an optimal vantage point. If enemies manage to find MCPR-300 users' position in Modern Warfare 2, leaving behind one's Munition Box and sniping spot should always be prioritized.
Next: Best LM-S Loadout in Modern Warfare 2
Source: YouTube/Stodeh
Editor's Note: A lawsuit has been filed against Activision Blizzard by the California Department of Fair Employment and Housing, which alleges the company has engaged in abuse, discrimination, and retaliation against its female employees. Activision Blizzard has denied the allegations. The full details of the Activision Blizzard lawsuit (content warning: rape, suicide, abuse, harassment) are being updated as new information becomes available.
Original Release Date:

2022-10-28

Developer:

Infinity Ward

Franchise:

Call of Duty

Genre:

FPS, Shooter, Action

Publisher:

Activision

ESRB:

M

Platform:

PlayStation 4, PlayStation 5, Xbox One, Xbox Series X/S, Microsoft Windows

Multiplayer:

Online Multiplayer, Online Co-Op, Local Multiplayer

Engine:

IW 9.0

Summary:

A reboot of the 2009 sequel, Call of Duty: Modern Warfare II is the sequel to the 2019 release Modern Warfare reboot. Players will join the ranks of returning favorites such as Captain John Price, Gaz, Ghost, and Soap, along with newcomers from the recent reboot Kate and Farah. Joining Task Force 141, players will engage in an operation to save the world from a retaliatory strike against the U.S. after a missile strike kills a foreign general. Players will also head to the middle east to face off against a terrorist organization known as al Qatala and the Las Almas drug cartel. Infinity Ward brings back all the staple multiplayer features expected, as well as the simultaneous launch of Call of Duty: Warzone 2.0 which will utilize the latest IW 9.0 engine.

Prequel:

Call of Duty Modern Warfare