The Best Bachelor Nation Redemption Stories Of 2022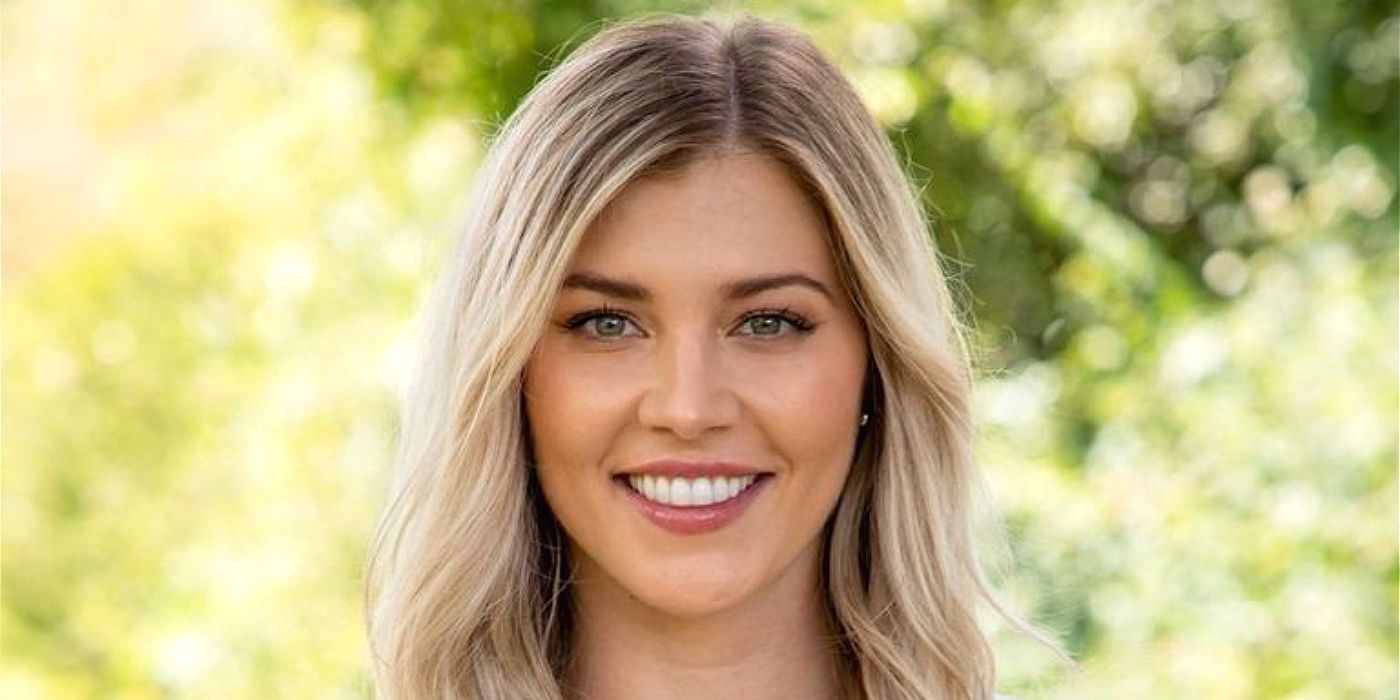 In 2022, The Bachelor and The Bachelorette featured some villains who eventually proved that they were really just flawed people who might redeem themselves in time. The year began with Clayton Echard's The Bachelor season, which was widely considered to be one of the worst in the history of the franchise. Not only were the women constantly arguing and demeaning each other, but Clayton made many mistakes, and faced a lot of backlash.
After The Bachelor's Clayton's season, his runners-up Gabby Windey and Rachel Recchia were given their own installment of The Bachelorette, which was also unsuccessful. Fans didn't like it that the women had to share the lead role. The split air time made their romances appear rushed, and not very believable. Several of the men on the season behaved badly, rejecting one woman for the other, and speaking rudely about the female cast members. Although The Bachelor and The Bachelorette had their fair share of people who were portrayed in a negative light, a few of them found redemption through their actions in the outside world, or during Bachelor in Paradise season 8.
Related: Bachelor Alum Clayton Echard's Most Dramatic Highs & Lows On & Offscreen
Clayton Echard
When Clayton left his The Bachelor season, he was dating Susie Evans, but he was at rock bottom in his personal life. Bachelor Nation heavily criticized the way he handled so many aspects of his season. They were especially outraged by the ending of the show. When Clayton revealed to Susie that he had told her, Gabby, and Rachel that he loved them, and had also slept with the other two women during their Fantasy Suite dates, she felt that she could not continue with him on the show. Clayton became irate, and treated Susie in a manner that Bachelor Nation despised.
When Clayton decided that he wanted to pursue Susie, he broke up with Rachel and Gabby together, something that both the women saw as unforgivable. Although Clayton and Susie had a happy ending, fans could not forget the disastrous conclusion to the season. Even Clayton admitted that his season was terrible.
When Clayton's installment ended, he got his fair share of backlash. Susie stood by him, and helped him through his mental health struggles. The negatively that surrounded him was beginning to take a toll on the reality celeb. When Gabby and Rachel's season premiered, the roasting of Clayton continued on the air, including a children's choir singing a song called, "Clayton Sucks." Although The Bachelorette producers seemed to think that this was what Bachelor Nation wanted to see, the mockery had the opposite effect. Clayton was shown in a new light, as a human being who made mistakes, and as someone who didn't deserve to be treated so harshly.
Clayton and Susie have since broken up, but she was a staunch defender of Clayton, and stood by him. He has since become a mental health advocate, helping people (especially young men) to open up about their emotional struggles. He has taken his difficult experience during The Bachelor and transformed it in order to help others. Fans admire him for owning his mistakes and learning from them.
Related: The Bachelor: How Villain Shanae Ankney Fits Her Aries Zodiac Sign
Shanae Ankney
Shanae was one of the worst villains in the history of The Bachelor. She terrorized the women on Clayton's season, and was unapologetic about her outrageous behavior. Shanae was heavily criticized for mocking Elizabeth Corrigan's ADHD. She also crashed a group date, in which she threw the winning team's trophy into a pond. She said that she was sorry at Clayton's request, but later revealed that the apology was fake. One of Shanae's most notorious arguments with the other women was "Shrimpgate," when Shanae accused them of ignoring her after she had cooked shrimp for them. She then tried to manipulate Clayton into believing that she was being bullied. Fans rejoiced when Clayton finally came to his senses and eliminated Shanae.
When Shanae was cast on Bachelor in Paradise season 8, chatter about boycotting the show was prevalent online. Shanae was perceived as an ablelist, who should not be rewarded after her treatment of Elizabeth. However, Shanae announced that she would be bringing Shanae 2.0 to the beach. This drama-free Shanae won fans over, as she showed her vulnerable side while looking for love. Even Genevieve Parisi, who was one of Shanae's biggest haters, was impressed by this new and improved version of Shanae, and they became great friends. Shanae redeemed herself by showing that she could be kind and caring. She was evolving, and shedding her villain label.
Logan Palmer
On Gabby and Rachel's The Bachelorette season, only one man couldn't decide between them, and that was Logan. Although it was understandable that he was having trouble choosing between two wonderful women, fans questioned the way that he handled it. He accepted Rachel's roses, although he knew that he had stronger feelings for Gabby. When he finally admitted the truth, Rachel was very upset, but Gabby accepted him into her group. Their relationship was just beginning when Logan was diagnosed with COVID-19. He was quickly removed from the show.
Fans were unsure what to make of Logan's abrupt exit, and they did not like the way that he treated Rachel. When he was cast on Bachelor in Paradise, they wondered what his journey would look like, since he was indecisive on The Bachelorette. After dating a few different women, Logan decided that Kate Gallivan was the woman for him. Kate reciprocated his feelings, but she repeatedly made harsh comments about his young age, and how he was not established in life.
Related: The Bachelor: Why Fans Think Production Forced Clayton Keep Shanae
When Gabby and Rachel visited the beach and told Kate about Logan's experience on their season, that seemed very unfair, as they were bringing up the past. Meanwhile, Logan seemed devoted to Kate in the present. At the Bachelor in Paradise reunion, when Logan confronted Kate about her rude comments about him, his words and demeanor were very impressive. Not only had Logan redeemed himself, but he became a front-runner to be cast as the next Bachelor.
The Bachelor franchise can be a difficult world to navigate. The stress can lead people to behave in ways that they otherwise never would. However, the good news is that when contestants become villains on the show, there is usually a way for them to redeem themselves, especially on Bachelor in Paradise. Clayton, Shanae, and Logan proved that they were multi-faceted people who were more than the one-dimensional personas that originally appeared on the show. No one on The Bachelor or The Bachelorette is all good or all bad, and even the worst villains have the potential to improve their images.
More: The Bachelorette: Why Gabby Never Planned To Give Logan A Hometown Date