SVU Exit Means For Detective Carisi
After the exit of Kelli Giddish's Amanda Rollins, fans are left to wonder about the outcome of Rollins' on-screen partner played by Peter Scanavino.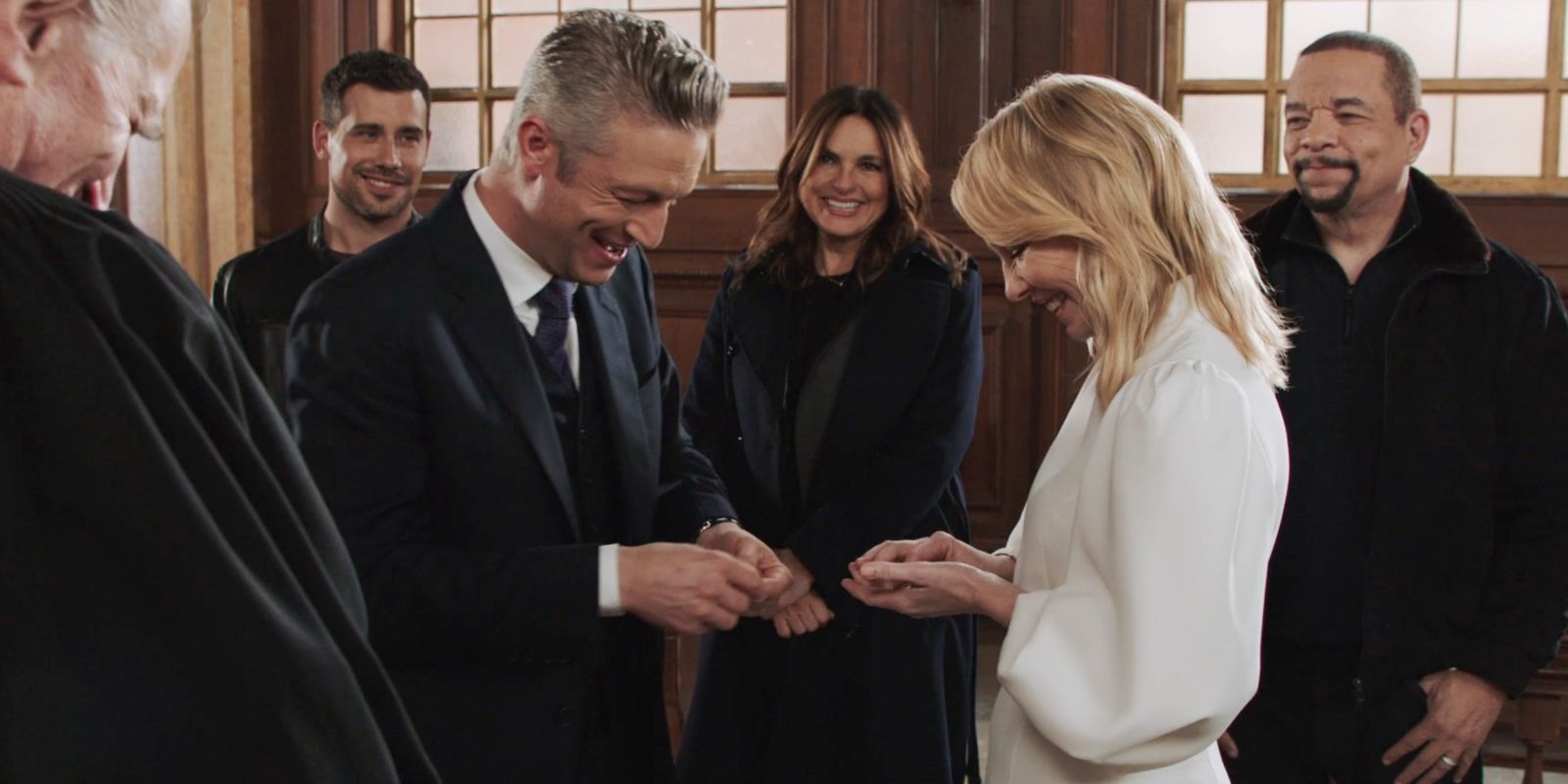 Kelli Giddish's shock departure from Law & Order: SVU as Detective Amanda Rollins led audiences to wonder what impact her exit would have on Detective Carisi, Rollins' on-screen romantic partner. Giddish found her start back in season 13 of Law & Order: SVU and played the punchy investigator up until her series exit in season 24 episode 9. The "And a Trauma in a Pear Tree" mid-season finale, as dispiriting as it was for deep-rooted fans, bid a sentimental farewell to Amanda Rollins, but not before ensuring her happy ending with a marriage to Detective Carisi (Peter Scanavino) and a teaching position at Fordham.
Despite enjoying fairly positive outcomes for her character counterpart, Kelli Giddish's Law & Order: SVU departure was controversial and received a fair amount of complaints. The Law & Order: SVU series is no stranger to shocking exits, recurring cast mates, and surprise appearances, and the latest development has unnerved fans of the franchise. As Rollins was a principal character, particularly in her position as one of the team, the security of other big players in the SVU series, like Carisi, felt shaky, if not threatened.
Related: Everything We Know About Law & Order: SVU Season 24
Peter Scanavino Will Continue To Appear On Law & Order: SVU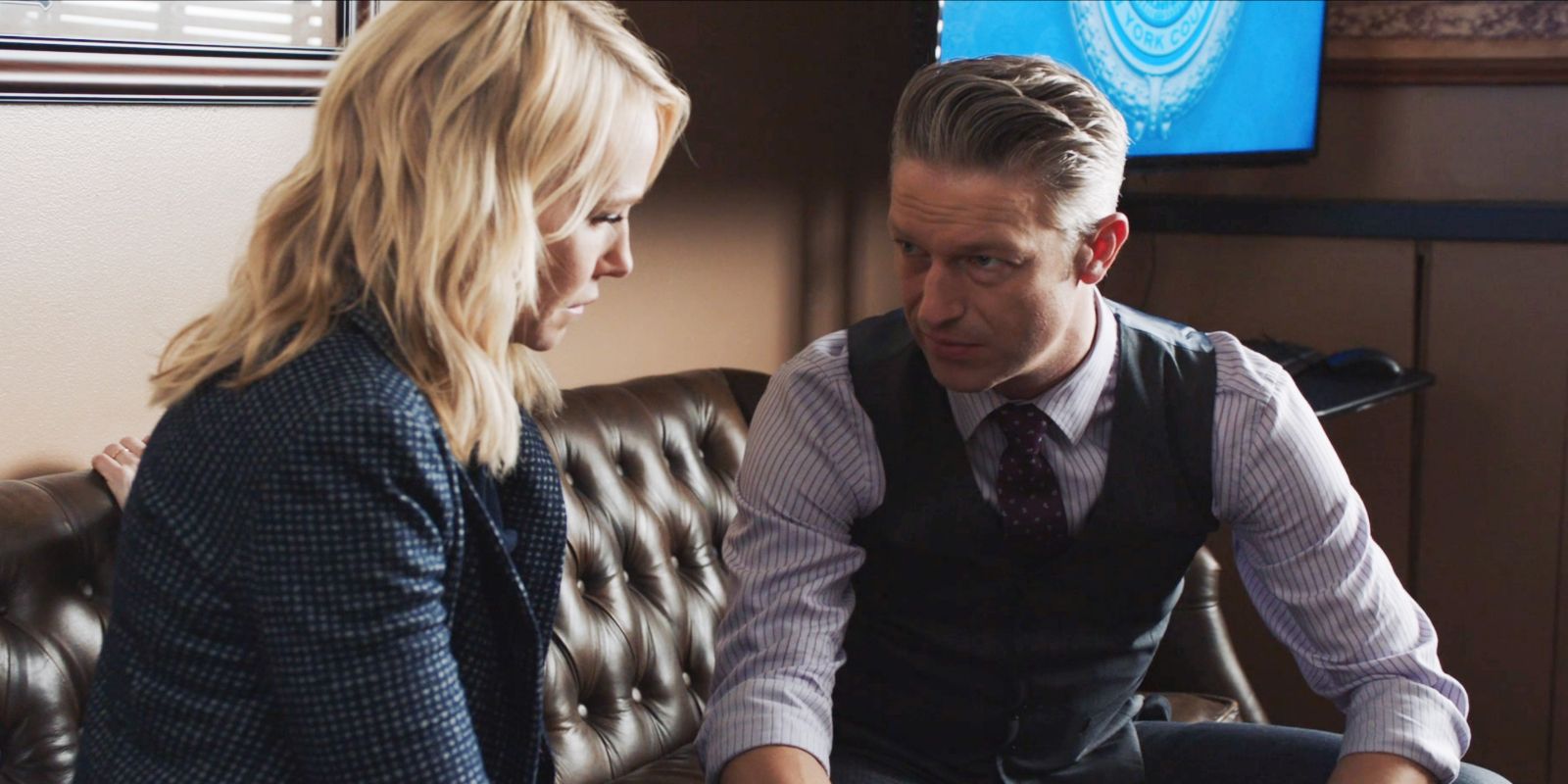 It is natural to feel cause for concern for major players of the Law & Order franchise. Viewers have witnessed many shockingly quick departures already, notably in Detectives Stabler and Amaro. And recently, an SVU tribute episode for Sergeant Tutuola ( Ice- T) teased audiences into thinking he too would fall victim to a sudden departure. However, it seems like the dust has settled, at least for the moment, and fan-favorite major characters including Peter Scanavino's Dominick Carisi can feel safe within their roles.
According to several reports, Peter Scanavino will continue to appear in Law & Order: SVU after the 24th season. Scanavino seemed to confirm his continued presence on the crime series, considering the name of the TV program along with his character name remain listed on his Instagram and Twitter profile bios. Although Giddish has since updated her social media to reflect Rollins' Law & Order: SVU exit, she hinted the door may be open for a future return from the Detective; and as Rollins remains in New York, this could eventually supplement Dominick Carisi's continued storyline.
Rollins' SVU Exit Sparked Fears For Carisi Storyline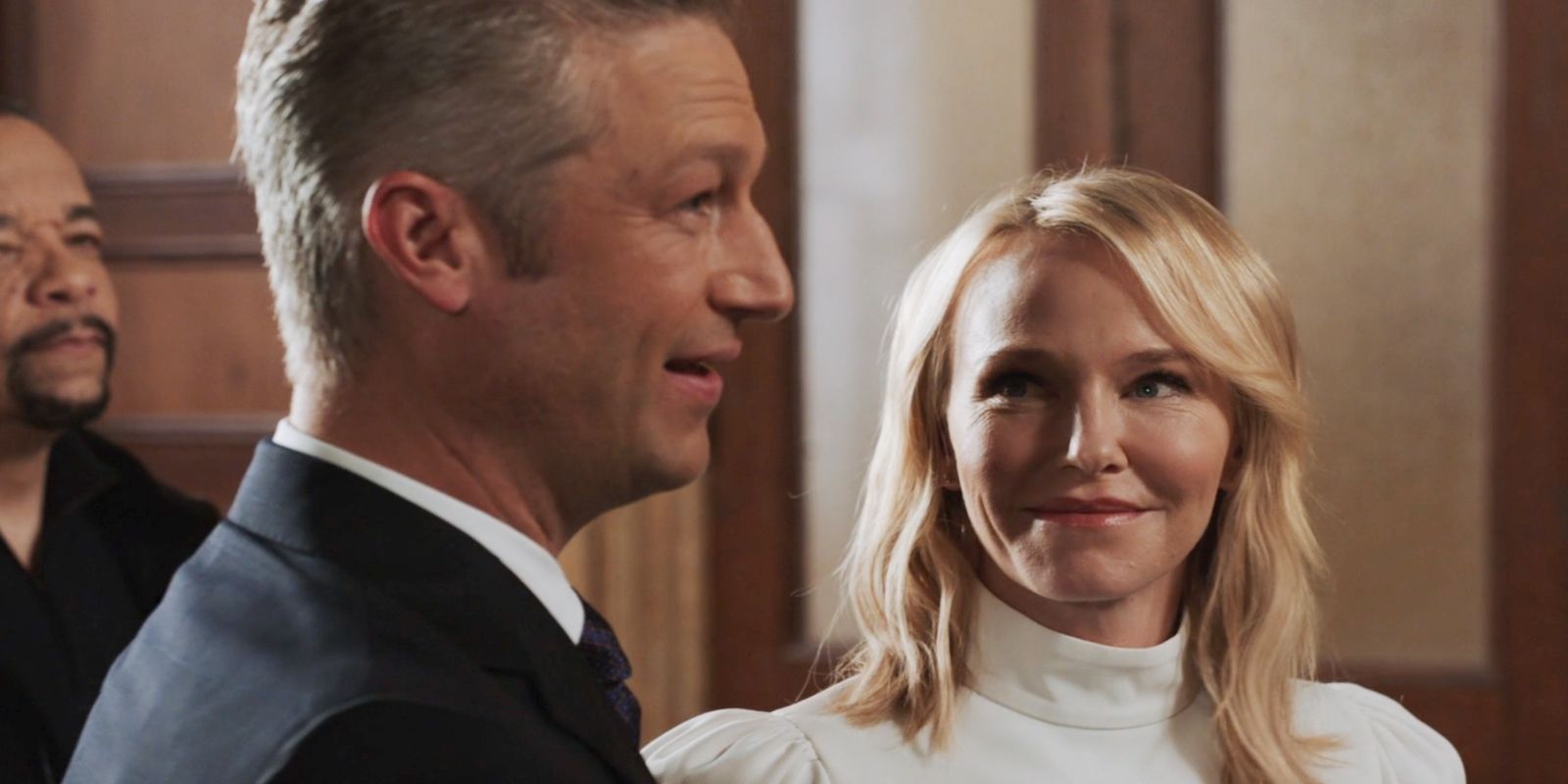 Carisi's likelihood to remain on Law & Order: SVU felt threatened not only because he exists as a major character for the series, but because his storyline was very much intertwined with the recently retired Detective Rollins. Upon her exit, Rollins and Carisi, or Rollisi, finally tied the knot which was a highly anticipated moment for audiences who have witnessed their romance and friendship blossom for several seasons. Indeed, Rollins' exit will hurt SVU in numerous ways, but it is harder to imagine the impact her departure will have on Carisi's continued presence.
Aside from the Rollisi narrative, Dominick Carisi's storyline can benefit from his promotion from Detective to the Assistant District Attorney. SVU should take advantage of Kelli Giddish's absence on the TV series in order to focus on the character arc that's been set up for Carisi in the court of law. What audiences by and large would love to witness more than quick moments of Carisi and his newly established family is for Law & Order: SVU to ensure that every major character's storyline is full and complete.
More: Law & Order: SVU's Cut Rollisi Scene Is Made Worse By Giddish's Exit