Status, News, Updates and Story Details
What can audiences expect from Jumanji 4? Jumanji: The Next Level came roaring into theaters in 2019 following the success of Jumanji: Welcome to the Jungle, 2017's sequel/reboot to 1995's Jumanji. Fans can likely look forward to another game since The Next Level teased as much in its mid-credits scene. Jumanji 4 is still in the very early stages of development, but all signs point to the folks at Sony Pictures being keen to keep this franchise going, with the president of Seven Bucks Production Hiram Garcia confirming that conversations surrounding the fourth film are "100%" happening.
The original Jumanji movie was directed by Joe Johnston and stars Robin Williams as the unfortunate Alan Parrish, who discovers a strange-looking board game and finds himself pulled into a terrifying jungle world after a bad roll. Jake Kasdan's Jumanji: Welcome to the Jungle updated this premise by turning Jumanji into a video game, which traps four mismatched teenagers inside and gives them the bodies of avatars, each with unique abilities. Jumanji: Welcome to the Jungle and Jumanji: The Next Level grew to be hits for Sony because of their all-star casts, which boast the acting talents of Dwayne "The Rock" Johnson, Jack Black, Kevin Hart, and Karen Gillan Both movies blend action and comedy with genuine heart, and they did enormously well at the box office, with Jumanji: The Next Level earning a worldwide gross of $800.1 million. Here's what audiences may have to look forward to in Jumanji 4.
Related: Jumanji 4 Should Bring Back Kirsten Dunst
Jumanji 4 Release Date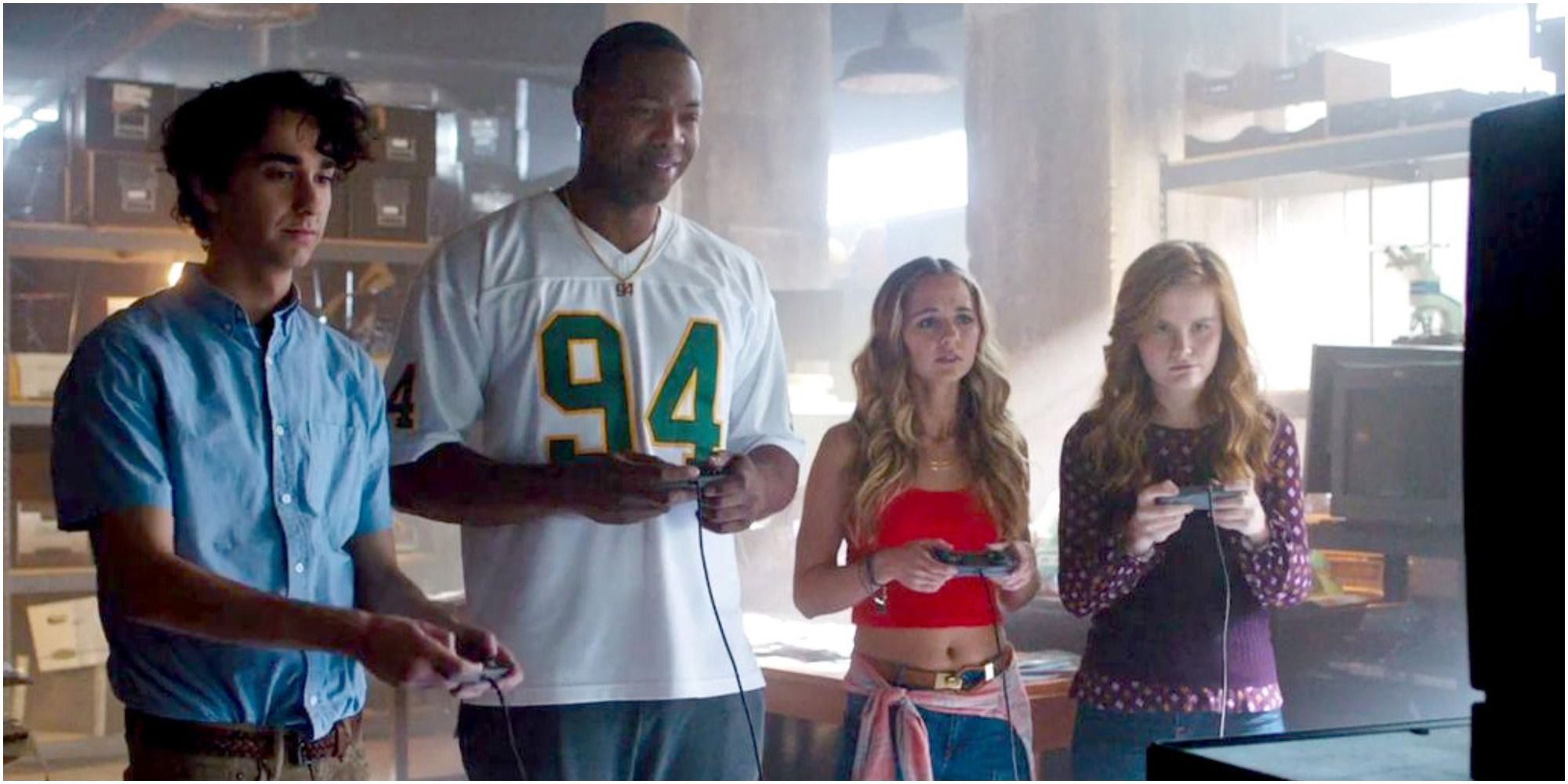 There was a tight two-year turnaround time between the releases of Jumanji: Welcome to the Jungle and Jumanji: The Next Level, with the two movies releasing in mid-December of 2017 and 2019, respectively. Because of pandemic-related delays, most film productions and releases have faced several setbacks, and it's therefore likely that Jumanji 4 will not hit theaters for a few more years at least.
Additionally, Kasdan and Garcia are both focused on finishing up the production of Red One, an upcoming Amazon film also starring Dwayne Johnson. After that, they will set their sights on Jumanji 4. In a recent Collider interview, Garcia did confirm that plans for Jumanji 4 were still in the pipeline, promising that "It's going to happen. It's going to happen, for sure. We have a really big vision for that third Jumanji movie. We just were discussing the pitch the other day. We're bringing it into Sony shortly."
Jumanji 4 Story Details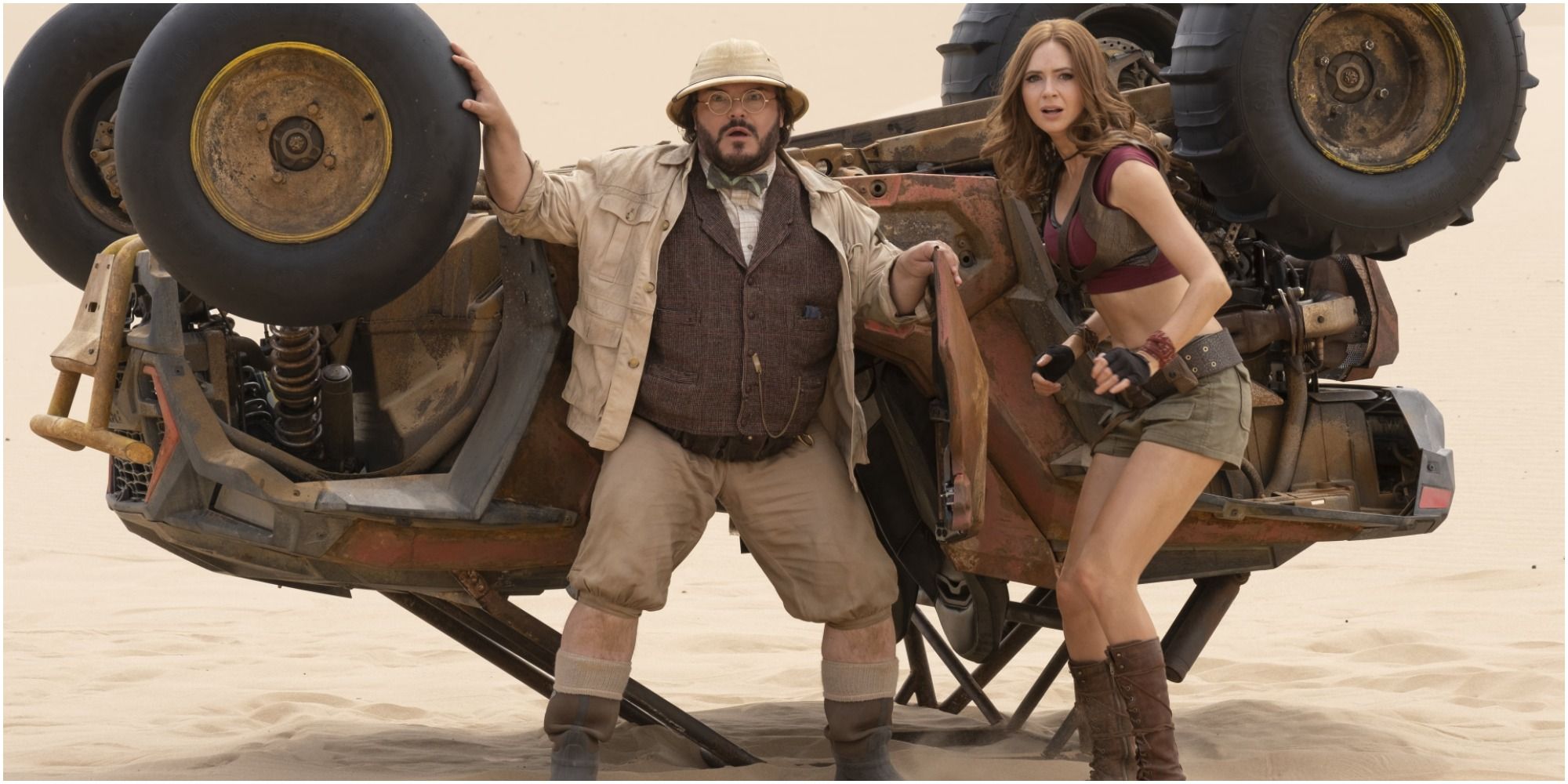 Jumanji: The Next Level's mid-credits scene provides a clear setup for a sequel since Spencer's mom (Marin Hinkle) and an unsuspecting heating mechanic get accidentally sucked into the game, which also releases some of the jungle's animals into the real world. This last part is particularly interesting, since if animals have escaped the game then it's possible the characters have too — including the avatars.
After two movies of various characters inhabiting the bodies of Jumanji's heroes, it would be interesting to actually meet the avatars with their own personalities… though that would mean missing out on Jack Black's endlessly entertaining portrayal of Bethany. While it's still unclear what the story details will entail, it's safe to assume Jumanji 4 will go in a new creative direction based on its established mythos. Director Jake Kasdan and Dwayne Johnson have both teased that Jumanji 4 could reveal who is playing the avatar Jurgen in the real world and Jumanji 4 producer Hiram Garcia promises an ambitious vision for the next installment.
Related: Jumanji: The Special Abilities Of Every Game Character In The Next Level
Jumanji 4 Cast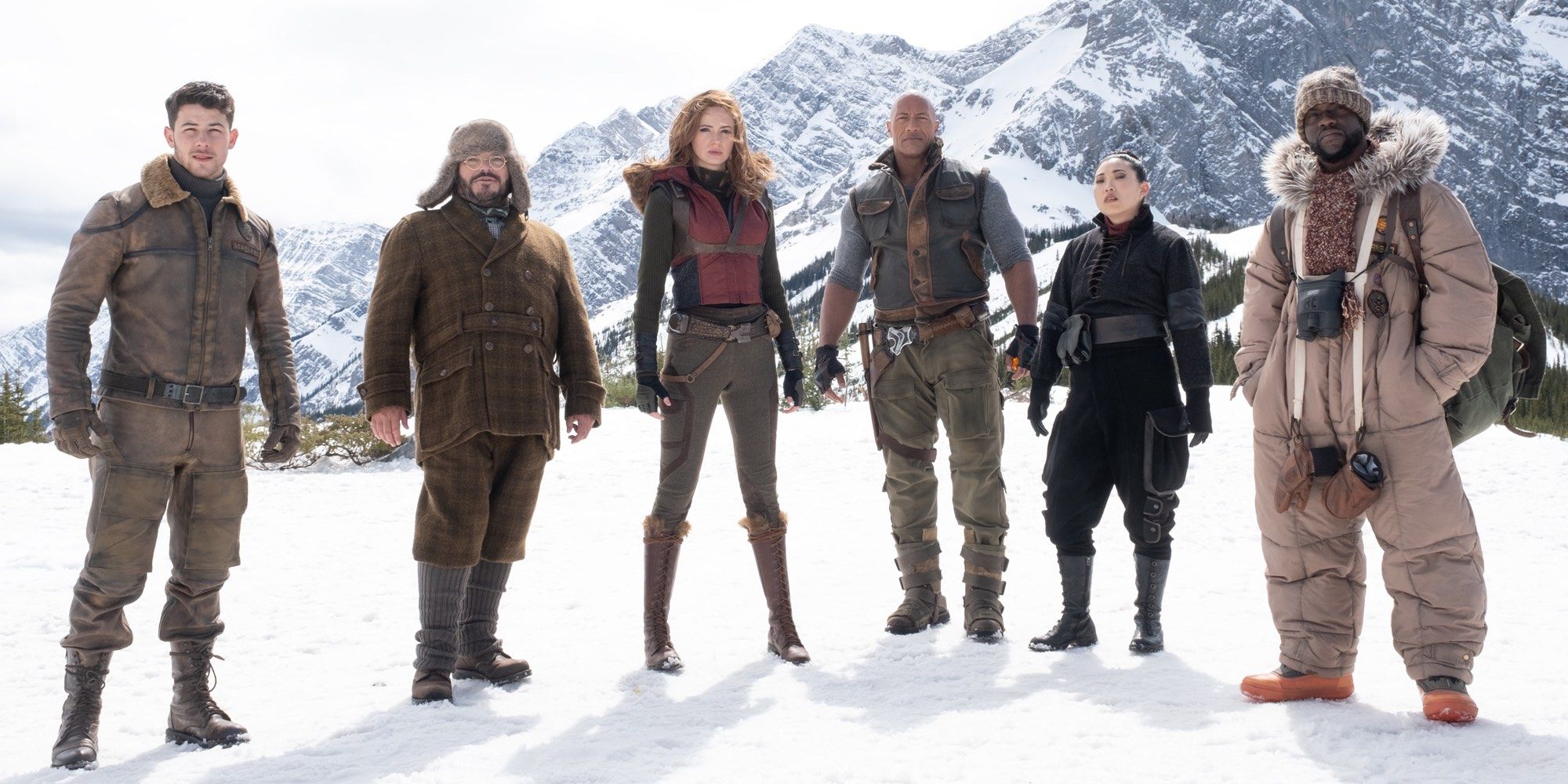 Johnson is going to be busy with Red One and Black Adam for a while, but it's extremely unlikely that Sony would drop him from the cast of Jumanji 4. Johnson is one of Hollywood's rare stars who is a guaranteed box office draw worldwide, not to mention a core part of the Jumanji films' cast. It would similarly be very surprising if the other core characters from the first movie — Karen Gillan, Jack Black, and Kevin Hart — were absent from Jumanji 4.
With that in mind, fans can also expect the cast of teens to return: Madison Iseman as Bethany, Alex Wolff as Spencer, Morgan Turner as Martha, and Ser'Darius Blain as Fridge. Nick Jonas' Seaplane McDonough (and his real-world counterpart, Colin Hanks' Alex) had a smaller role in Jumanji: The Next Level, but he could still return for Jumanji 4, as could Awkwafina's new character Ming Fleetfoot. Fans should also expect a new villain to be cast, and possibly some new playable characters as well.
Jumanji 4 Delays Explained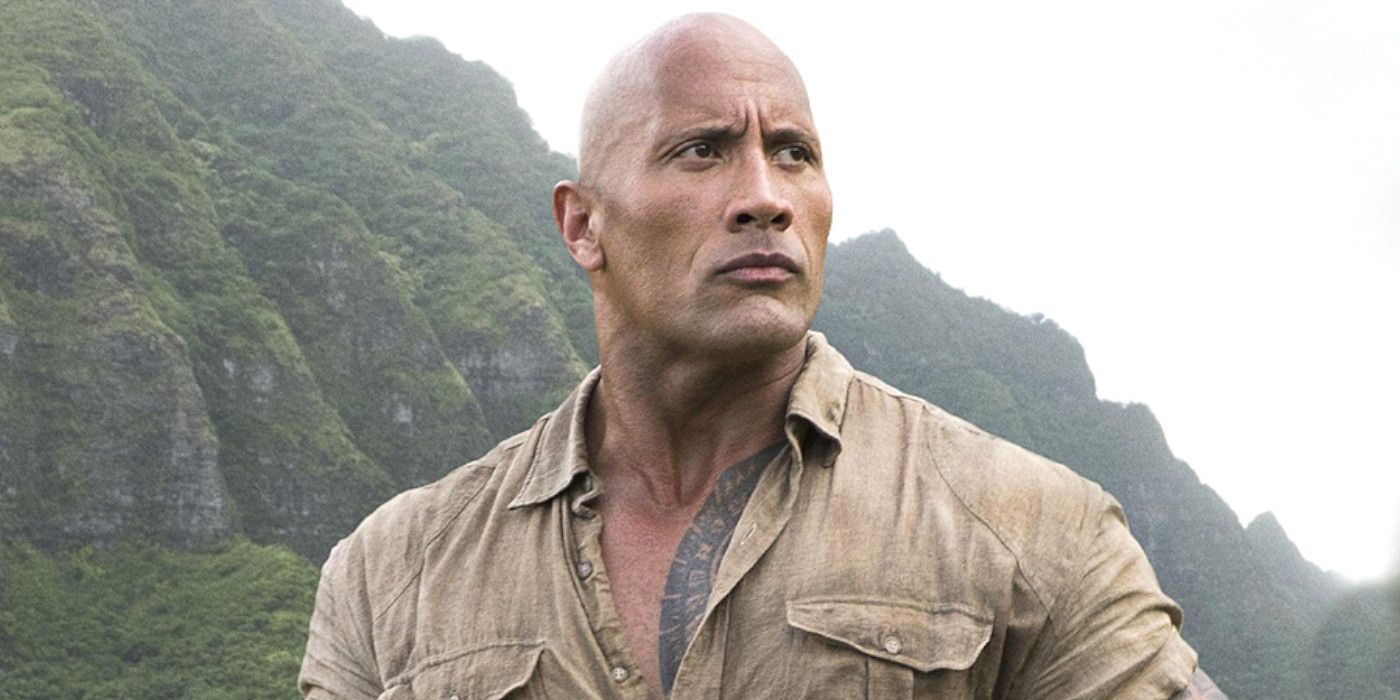 Naturally, the COVID-19 pandemic that threw every filming and production schedule off track has probably also impacted the release of Jumanji 4. Copying the two-year turnaround that happened between Jumanji: Welcome to the Jungle and Jumanji: The Next Level would have been impossible, but even a December 2022 release date now seems unlikely for Jumanji 4. Likewise, the fact that the Jumanji franchise features such big names is bound to make scheduling difficult for the third video game installment.
The Rock in particular has been tied up with Red One and Black Adam, which itself has suffered delays. As the headline character of Jumanji, his schedule will likely dictate when the next film can actually begin shooting. According to Garcia, though, Jumanji 4 is definitely still happening, even if delays continue to push production back. Things can change drastically in a short time, however, so Jumanji 4's fate isn't entirely certain just yet.
Related: Jumanji: The Next Level's Credits Scene Sets Up A Proper Sequel To The Original
Jumanji 4 Conversations Are Happening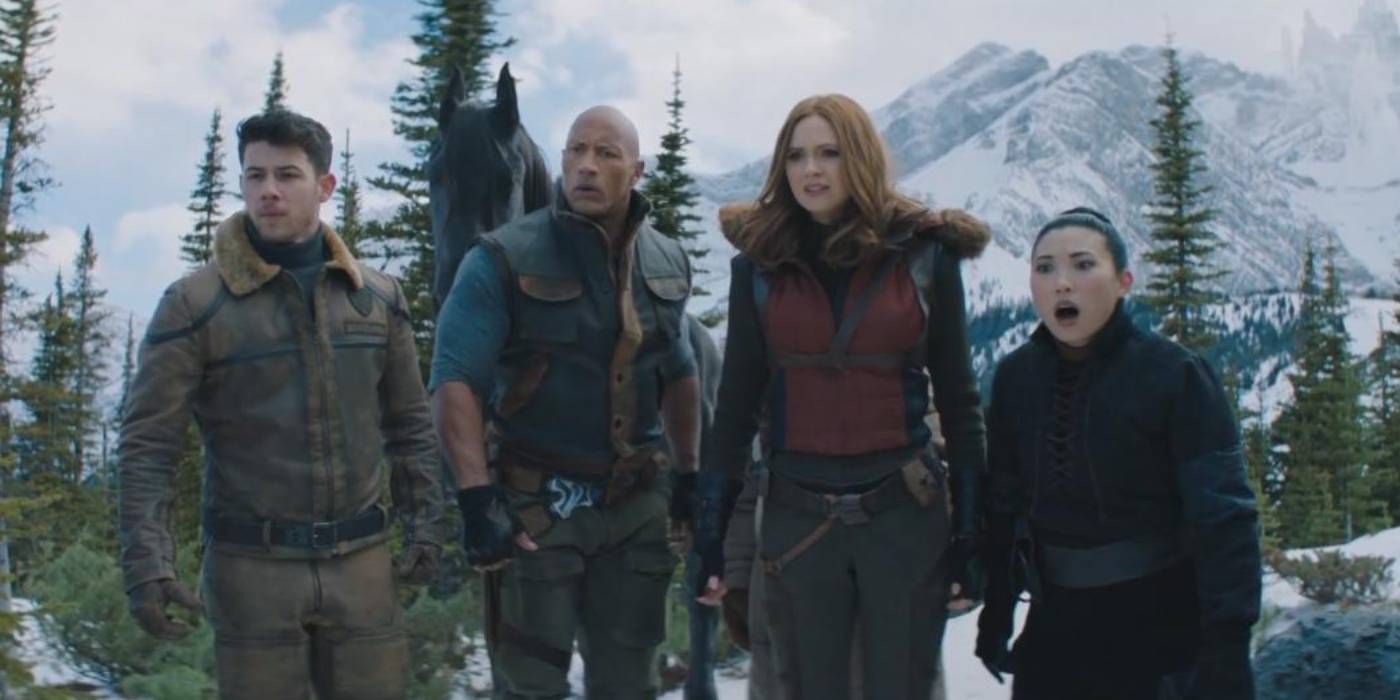 While there's no official news on the new Jumanji movie, Jumanji 4 is reportedly in talks. In an interview with Collider, Black Adam producers Beau Flynn and Hiram Garcia also got talking about Jumanji 4 and Jungle Cruise 2. It was Hiram Garcia that gave a very promising update about Jumanji 4. The third installment to the reboot series is definitively on the way, according to him:
Jumanji' is definitely going to happen. Obviously Jake Kasdan is directing 'Red One' [upcoming Prime Video holiday movie], so right now he's working on that. But we have a ton of 'Jumanji' conversations. We actually have a great take on what we're going to do for the next movie. So I know in talking with Jake, once he comes clear of 'Red One', that's going to be his next priority for him and that's something we definitely want to make.
So it seems that the only thing holding the new Jumanji movie back is director Jake Kasdan's schedule. This can at least be considered a firm announcement that Jumanji 4 will definitely happen, and that there's a pre-formed story for the upcoming movie. Therefore, there's likely to be tons of new Jumanji 4 news after Red One hits the screen in December 2023.
Next: What Jungle Cruise 2 Means For The Rock's Jumanji Sequels