Star Trek 4's Problems Fail 1 Original Kelvin Timeline Character
Issues in the development of Star Trek 4 unfortunately mean that one original Kelvin timeline character's story won't be able to continue. J. J. Abrams rebooted the Star Trek franchise in 2009 with the release of Star Trek, detailing the stories of Captain Kirk (Chris Pine), Spock (Zachary Quinto), and the crew of the USS Enterprise in an alternate reality to the original 1966 television series and subsequent films. Though Abrams directed the 2013 sequel, Star Trek Into Darkness, the Fast & Furious franchise's Justin Lin took control of Star Trek Beyond in 2016. Though a fourth installment has been announced, Star Trek 4 has yet to come to fruition.
Plans for Star Trek 4 have been changed many times since the film's initial 2016 announcement, with directors such as Quentin Tarantino, S. J. Clarkson, Noah Hawley, and Matt Shakman attached at various times in production and over several projects, though these plans all eventually fell through. While Discovery, Picard, Lower Decks, Prodigy, and Strange New Worlds continue to develop the Star Trek franchise, the fate of the film series is unknown. This is disappointing as the Abrams-produced films introduced exciting original characters to the franchise, who could have helped to bridge the franchise's separate projects. For one character in particular, the delay is especially costly.
Related: Why Star Trek 4 Shouldn't Directly Follow Beyond
Jaylah Had The Potential To Be A Star Trek Regular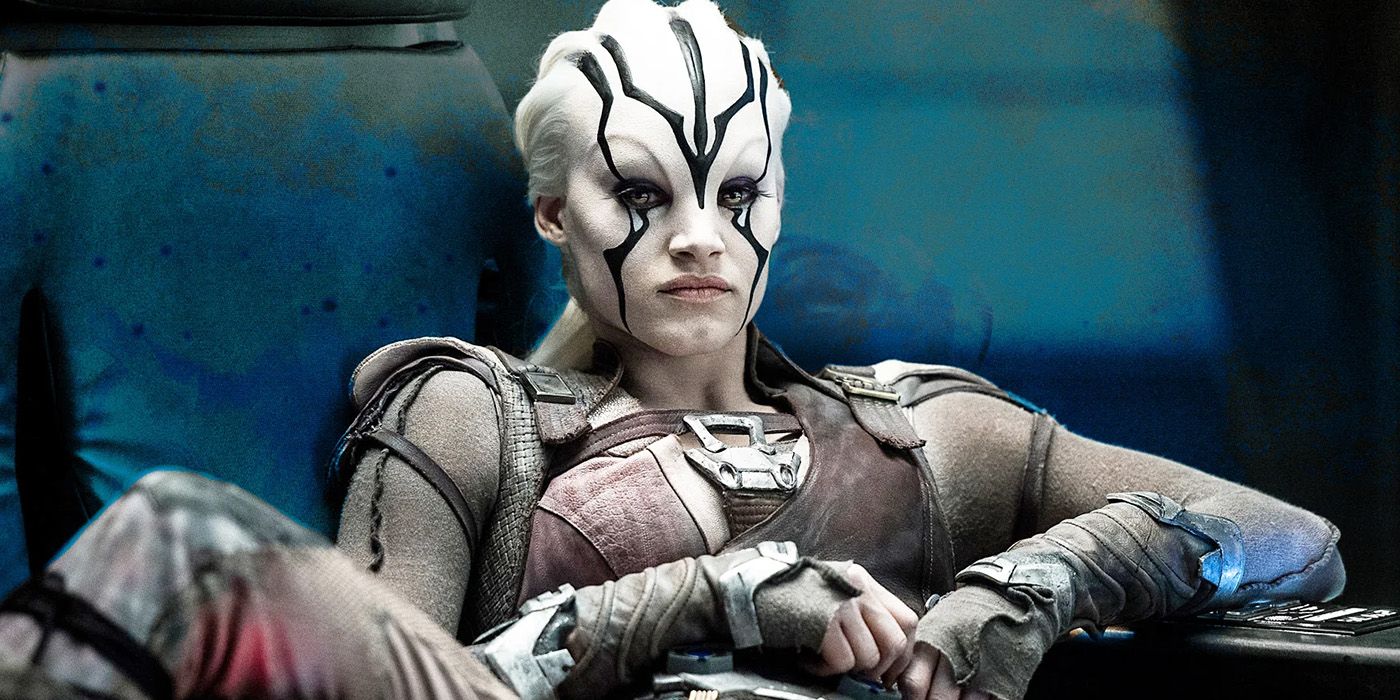 Star Trek Beyond's Jaylah, portrayed by Kingsman: The Secret Service's Sofia Boutella, became an instantly popular original character. In the film, the crew of the USS Enterprise finds Jaylah on the planet Altamid after the ship is attacked by Krall (Idris Elba) and his forces. Jaylah was the survivor of a previous Krall attack, found living inside the crashed shell of the starship USS Franklin, initially forming a friendship with Montgomery Scott (Simon Pegg), before helping the Enterprise crew escape from Altamid and defeat Krall.
While most of Abrams' Star Trek characters were taken directly from the classic franchise, Jaylah was created specifically for Star Trek Beyond, interestingly named after The Hunger Games' Jennifer Lawrence's "J-Law" nickname, as she was originally billed to portray Jaylah. This meant that Jaylah had a lot of untapped potential when designing the future of the Star Trek franchise, as she could have been implanted into any storyline without damaging the legacy of the original adventures. Jaylah had the potential to become a main character in future Star Trek projects, potentially even allowing for a cross-franchise presence if she'd made appearances in the plethora of Star Trek-related TV shows. Unfortunately, the Star Trek 4 delays have put this future in jeopardy.
Star Trek 4 Could've Continued Jaylah's Story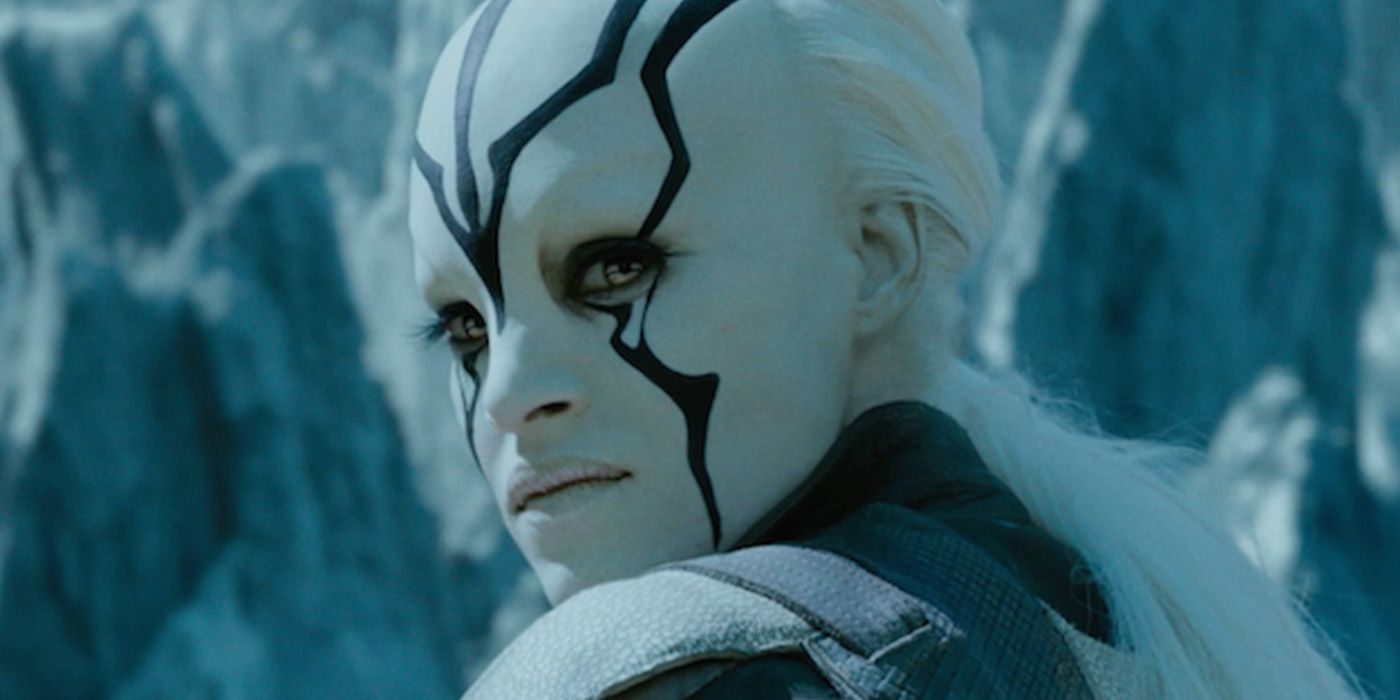 Jaylah is perhaps one of the biggest casualties of Star Trek 4's development limbo, since she was a brand-new character that had barely received any growth. Aside from revealing that Jaylah had survived an attack by Krall, thanks to her father's sacrifice, Star Trek Beyond didn't really explore Jaylah's backstory before her interaction with Scotty. Star Trek 4 would have been the perfect opportunity for Jaylah's backstory to be investigated further, and could have seen her have a more pivotal role in the ever-changing crew of the USS Enterprise, particularly after the unfortunate passing of Anton Yelchin, who portrayed Pavel Chekhov, the ship's main navigator.
Star Trek 4 Not Happening Fails The Kelvin Timeline's Best Original Hero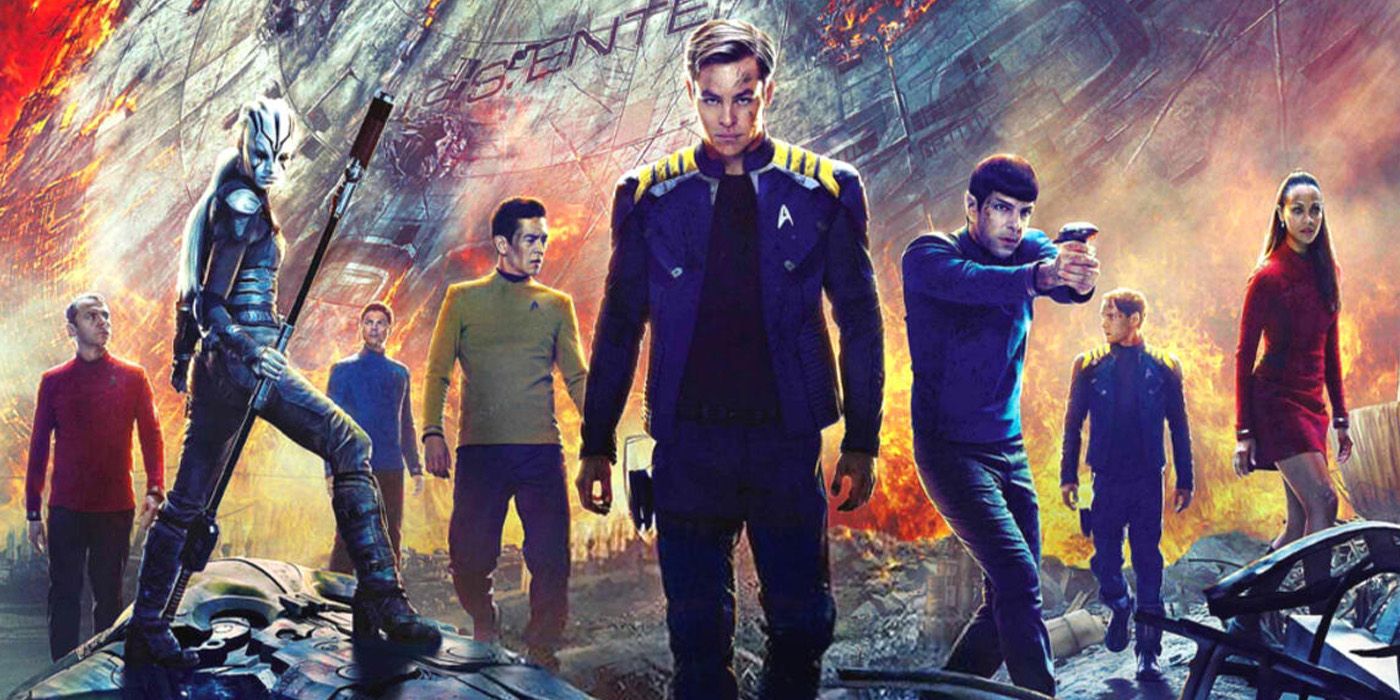 It could be argued that Star Trek Beyond provided the perfect ending to the rebooted Star Trek franchise, since the enemy had been defeated, Kirk and Spock had chosen to stay in their Starfleet positions, and their new ship, the USS Enterprise-A, was being built. However, with several years of their mission left to complete, there are certainly more stories of the Enterprise crew to tell, particularly with Jaylah. The ending of Star Trek Beyond saw Jaylah accepted into Starfleet Academy, so any future projects could have focused on her development in the Academy and subsequent assignment to a starship, just as 2009's Star Trek did for Kirk.
Related: Star Trek 4 Delays Killed The Franchise's Best Momentum
Perhaps a new trilogy of Star Trek films could have distanced itself from the previous run of adventures, instead looking to Jaylah to carry the cast and lead a team into new frontiers. Even if Jaylah had been assigned to the USS Enterprise, Star Trek 4 would have given her the perfect opportunity to grow as a character and build more solid relationships with the well-known roster of the Enterprise. Since Matt Shakman left Star Trek 4 in August 2022 due to scheduling conflicts, the future of Star Trek films and the Kelvin timeline hangs in the balance, and Jaylah's future as a Starfleet hero is yet to be realized. As such, one of the franchise's best new characters remains criminally under-utilized.