Spider-Man & Wednesday Addams Have Hilarious Dance-Off In Fan Video
Tobey Maguire's version of Spider-Man and Jenna Ortega's Wednesday Addams have a hilarious dance-off in a new fan video of an imagined crossover.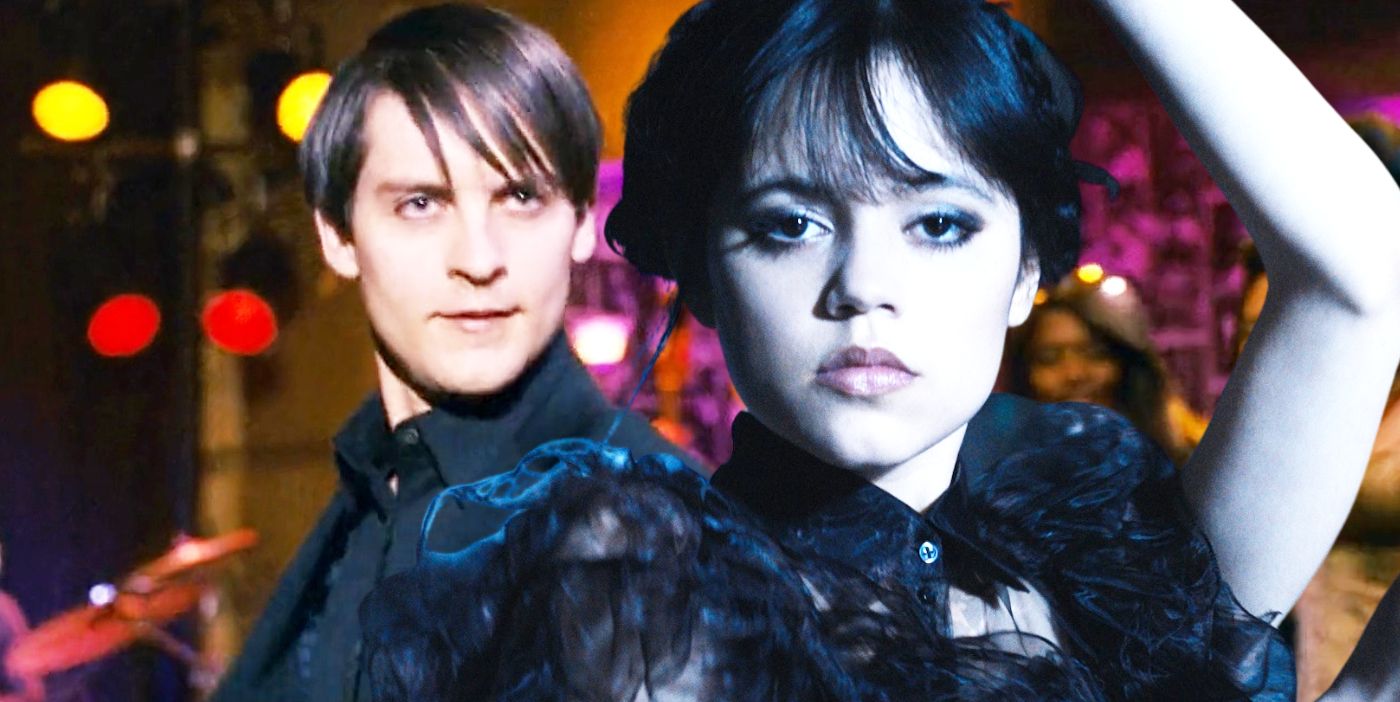 Tobey Maguire's version of Spider-Man and Wednesday Addams have a hilarious dance-off in a new crossover fan video. One of the biggest shows to conquer Netflix right now is Wednesday, centered on the titular daughter of the Addams family. Jenna Ortega brought Wednesday to life in a newly reimagined series centered on her solving a monster murder mystery. A huge iconic moment from Wednesday season 1 is the famous dance sequence that Ortega choreographed herself. It shouldn't come as a shock that her dance has become a popular social media trend, including on TikTok.
One way that Wednesday's dance is getting social media attention is through a fan-made video where she comes together with another iconic character. While Spider-Man 3 wasn't the most well received of the Sam Raimi films, Maguire's dancing during his Symbiote phase has earned a cult following. Instagram user, _docthor_, recently brought the two characters together in a hilarious fan video where Spider-Man and Wednesday essentially have a dance-off. Check out the dance video below:
RELATED: MCU Wanted A Tobey Maguire Spider-Man Cameo 13 Years Before No Way Home
Will Tobey Maguire's Spider-Man Ever Return?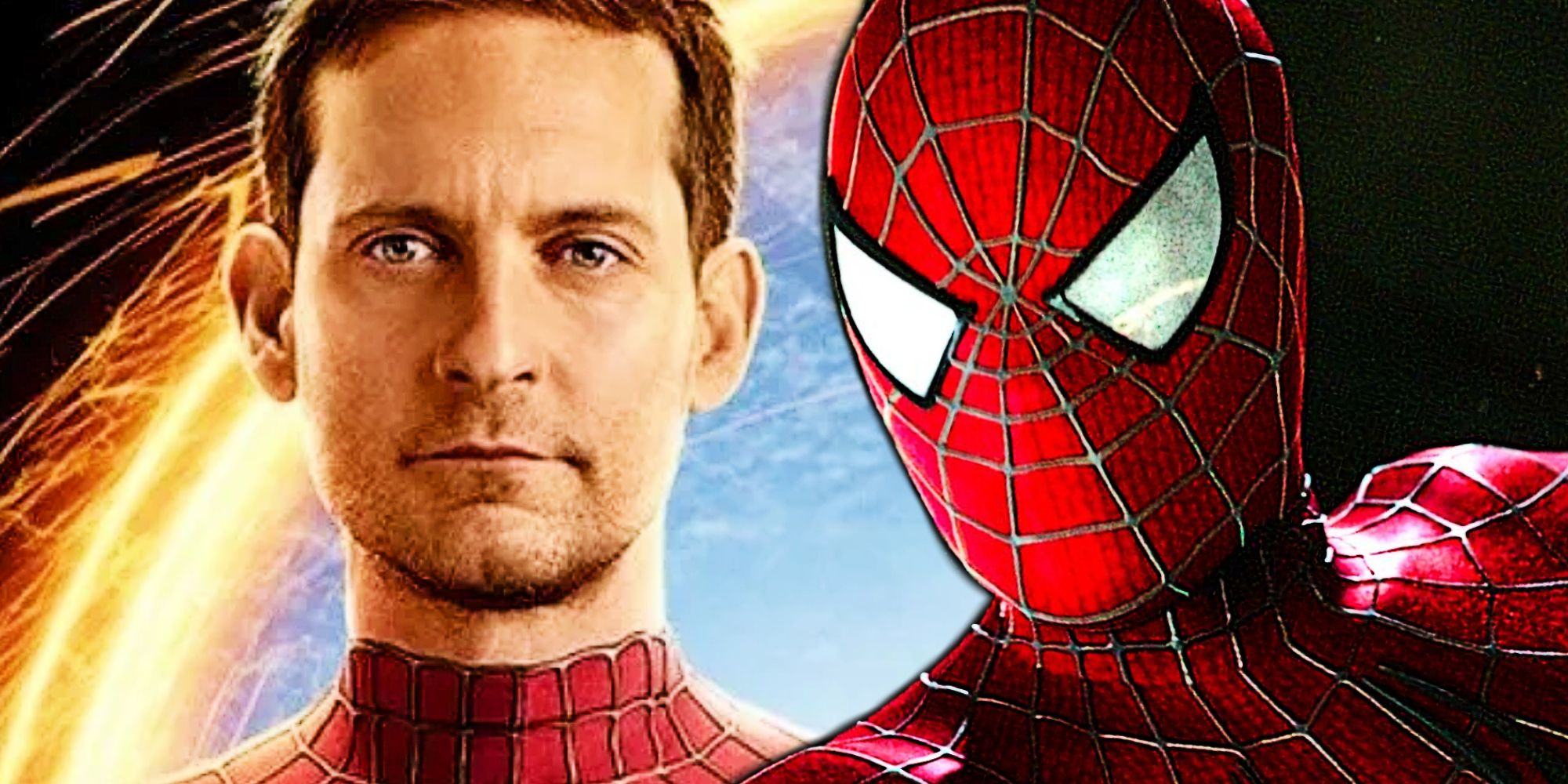 While it looked like Maguire was done as the web-slinger after Spider-Man 4 was canceled, 2021 would change all of that. The actor reprised his version of Peter in Spider-Man: No Way Home, where he shared the screen with Tom Holland and Andrew Garfield's respective versions. The multiverse adventure has revived interest in wanting to see Maguire back as Spider-Man. One project many are hoping to see come to fruition at some point is a new Spider-Man 4 project with Maguire and director Sam Raimi.
Whether Maguire will ever get a Spider-Man 4 installment remains to be seen, but it may not be as impossible as some think. However, for the time being, Maguire nor Garfield's Spider-Men are part of Sony Pictures' primary focus. The only Spider-Man 4 project that is in the works is for Holland as Marvel Studios and Sony Pictures continue to build his MCU arc. However, there is another way for Maguire's Spider-Man to return to the MCU. With the Multiverse Saga in full swing, they are building up to Avengers: The Kang Dynasty and Avengers: Secret Wars.
Given how integral Spider-Man: No Way Home was for the MCU's Multiverse Saga, it would be a shock if Maguire didn't return in Avengers: Secret Wars. To not have him or Garfield's Spider-Men appear would be a missed opportunity for the MCU to give fans another chance of the web-slingers together. Time will tell if Marvel Studios and Sony Pictures end up bringing either of the Spider-variants back to the MCU with Holland. But given the massive multiverse options the two Avengers films will have, it will be fun to see where they go in the coming years. But for now, fans can relive Maguire's Spider-Man in his trilogy and Spider-Man: No Way Home.
MORE: Tobey Maguire's Spider-Man Nearly Had Mechanical Web-Shooters
Source: _docthor_/Instagram