Sandman Desire Actor Weighs In On Ongoing J.K. Rowling Conversation
Mason Alexander Park, best known for playing Desire in Netflix's The Sandman, comments on the J.K. Rowling conversation and on clickbait articles.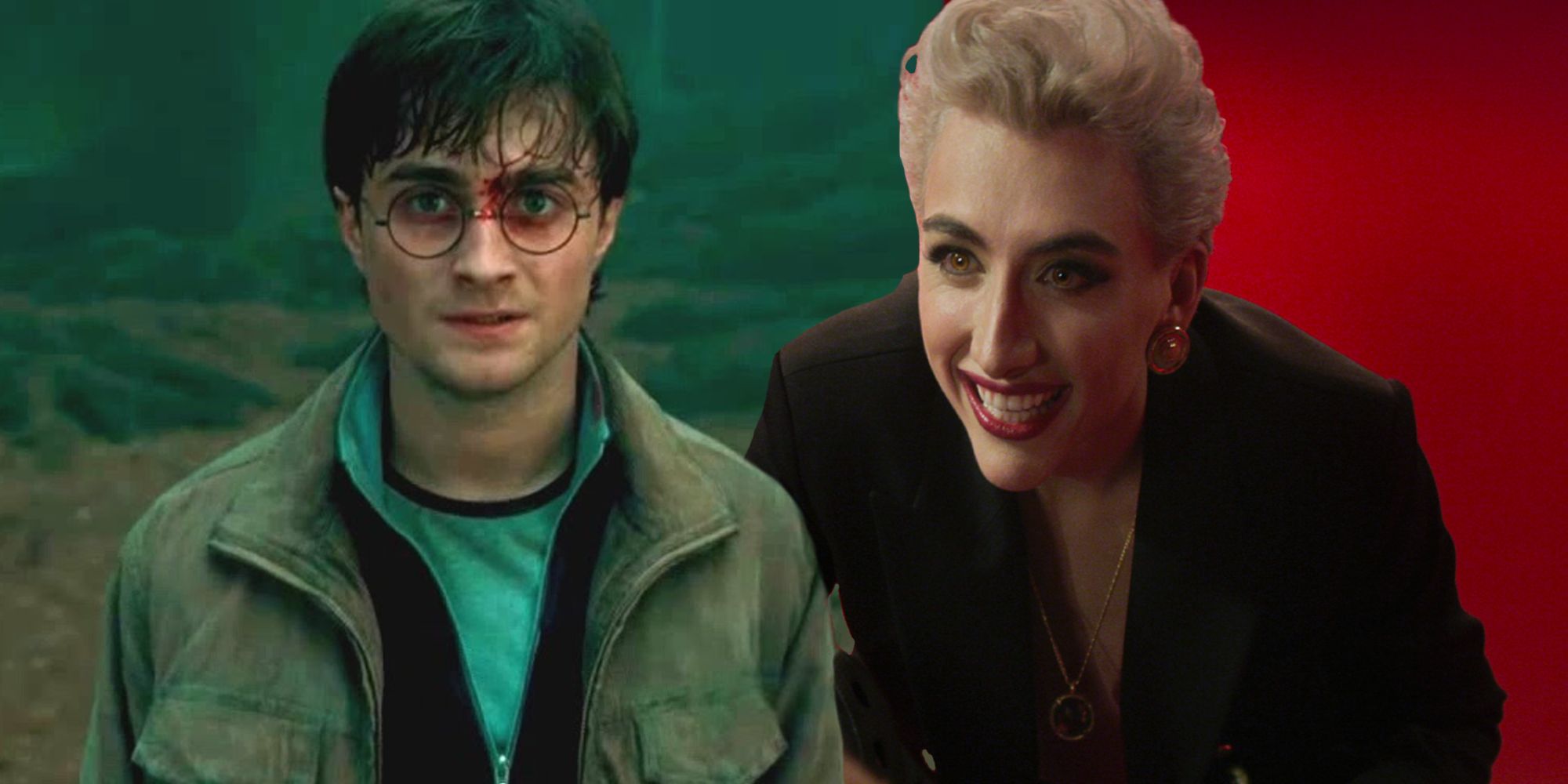 Mason Alexander Park, best known for playing Desire in Netflix's television adaptation of The Sandman, weighs in on the ongoing J.K. Rowling conversation. Rowling, the author of the Harry Potter series, first came under fire in June 2020 for her anti-trans commentary on Twitter, which has only grown more and more prevalent over the past two years. The public has since become divided on Rowling, with longtime Harry Potter fans separating themselves from the franchise because of Rowling's transphobic comments. Recently, cast members of the Harry Potter films have also weighed on in Rowling's comments, with some actors supporting her while others have condemned her.
In a thread posted to Twitter, Park, who is a trans and non-binary actor, comments on one of Rowling's latest tweets. She targeted filmmaker Jessie Earl, who posted a tweet saying that while Harry Potter fans should not be blamed for finding solace in previous works from the franchise, supporting new additions to the Wizarding World is extremely harmful to the trans community. Rowling posted a bitter reply, after which Park recalls the time when Rowling publicly equated Graham Norton's comment of "we should listen to trans people" with her receiving "rape and death threats." Later, when reporting on Park's tweets, CBR titled their article "The Sandman's Desire Actor Slams JK Rowling's Anti-Trans Bullying," which prompted Park to comment on clickbait titles. See their tweets below:
Related: JK Rowling Anti-Trans Controversy Explained: What The Harry Potter Author Said
J.K. Rowling's Controversies Explained
Despite Rowling having garnered controversy from her first transphobic post in 2020, the author has continued to make similar comments, and her Twitter has largely become a political and trans-exclusionary radical feminist account. Rowling's most common assertion is that she believes trans people pose a danger to women, and to feminism as a whole. Her comments have been decried as harmful by trans rights organizations but have also garnered support from others who share her conception of feminism, and the Harry Potter cast have been equally divided.
Harry Potter star Daniel Radcliffe is one of the few actors in the franchise to speak out against Rowling, apologizing to fans on Rowling's behalf and saying that, "Transgender women are women. Any statement to the contrary erases the identity and dignity of transgender people." However, actors like Ralph Fiennes and Helena Bonham Carter have come to her defense, putting greater emphasis on the online abuse she has received since voicing her views. Many other have in turn been more measured in their responses, speaking for their values but remaining diplomatic when it comes to the Harry Potter author.
While Rowling's views continue to lead to backlash, the author continues to spread an anti-trans message, and even actively campaigned against legislation that will ease legal gender change in Scotland. Despite this, however, the Harry Potter franchise seems to be going strong, with Warner Bros. saying that they're still open to new projects from Rowling despite Fantastic Beasts: The Secrets of Dumbledore's relative failure at the box office. What matters most in the Rowling/Harry Potter conversation is exactly what Park writes in their posts – listening to trans people, and focusing on actual issues rather than individual discourse.
More: Why It's Still A Problem For Cis Actors To Play Trans Roles
Source: Mason Alexander Park/Twitter