Riverdale Season 7 Sneak Peek Reveals First Scene of '50s-Set Premiere
Riverdale creator Roberto Aguirre-Sacasa reveals the opening scene of the show's upcoming season 7 premiere, which is set in the 1950s.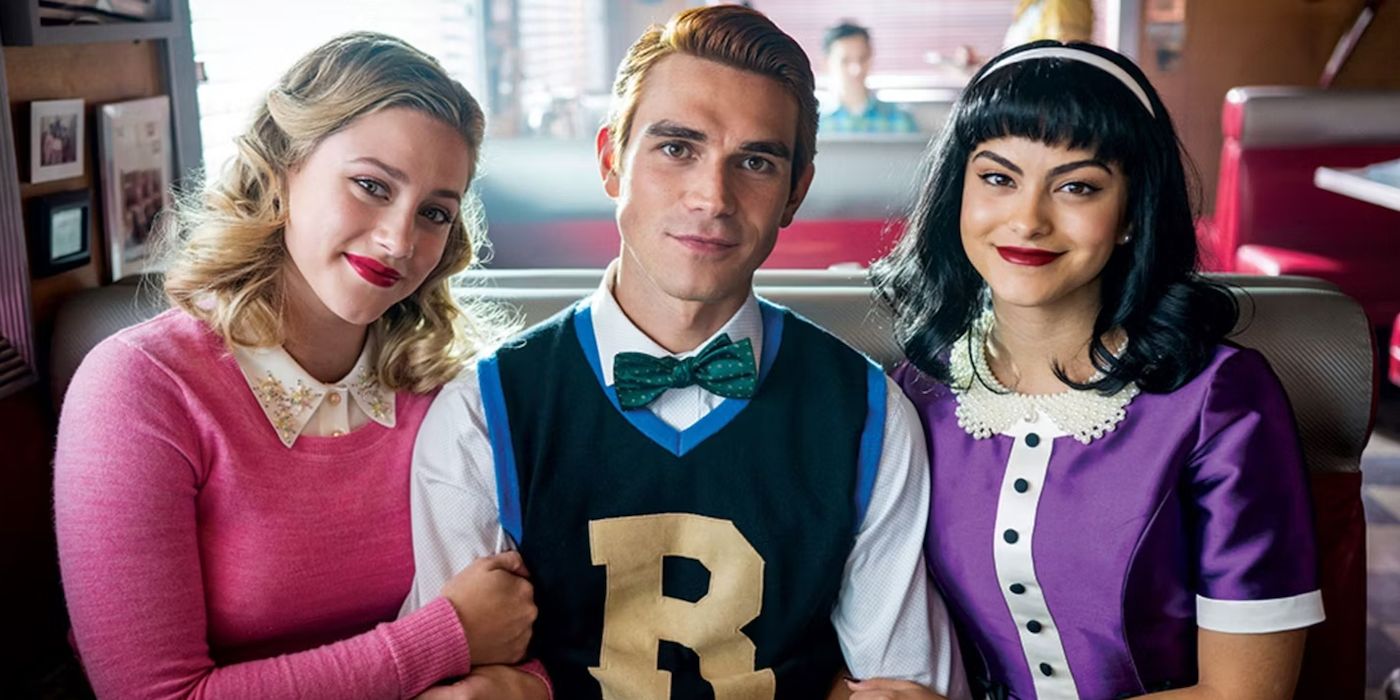 A sneak peek at Riverdale season 7 has revealed the 1950s-set opening of the new season. The CW series, which is ending with the upcoming season, is a gritty reboot of classic Archie Comics characters that has been running since 2017. While the show is known for its wacky twists and turns, perhaps one of the boldest came during its season 6 finale earlier this year, in which Cheryl Blossom (Madelaine Petsch) used her newfound supernatural powers to divert a comet that was going to destroy the town. In the process, she accidentally sends everyone back to the 1950s, with only Jughead Jones (Cole Sprouse) remembering their previous lives in the modern era.
This week, the show's creator Roberto Aguirre-Sacasa celebrated Entertainment Weekly's coverage of the upcoming Riverdale season 7 by revealing a portion of the opening scene of the premiere. The clip opens with someone setting the jukebox to play "Rock Around the Clock" by Bill Haley and His Comets, both using the title to highlight the time travel aspect of the new season and using the song itself to underline the exact era it's taking place in. Then, the returning characters are introduced in a retro television intro style (with Jughead the only one looking panicked and confused) before Jughead's narration introduces the fact that it's now 1955. Check out the clip below.
Related: Riverdale's Stunning Season 6 Twist Ending Explained (In Detail)
Everything We Know About Riverdale Season 7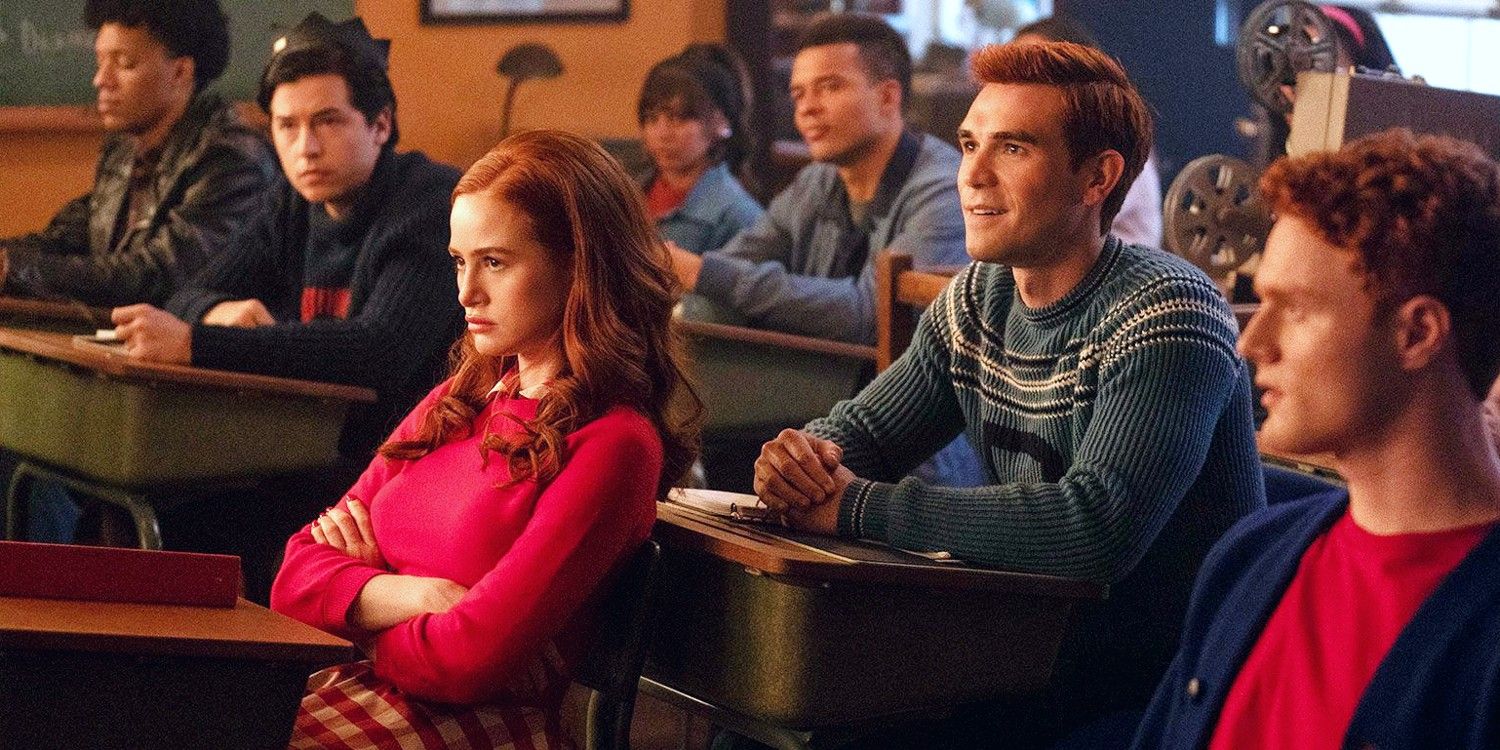 One thing that this clip has confirmed is the return of the core cast of Riverdale characters. This includes Jughead and Cheryl, as well as Archie Andrews (KJ Apa), Betty Cooper (Lili Reinhart), Veronica Lodge (Camila Mendes), Kevin (Casey Cott), Toni Topaz (Vanessa Morgan), and more recent addition Tabitha Tate (Erinn Westbrook). It also seems that Pop's Chock'lit Shoppe will continue to be a central teen hangout, though it will now have a contemporary atmosphere for the time period rather than a conspicuously retro one.
This new season has also promised to be more toned-down and character-focused, despite its high-concept inception. While there are still going to be bold and bizarre storylines coming up, naturally, Petsch has described Riverdale's official final season as more "grounded" than recent seasons of the series have been. However, for the season to be able to focus on relationship dynamics, it will be more than likely that the characters will find some way to remember their previous lives, in order to properly get closure on long-running storylines rather than having everyone start fresh and never regain their memories.
While that seems likely, especially with Jughead trying to figure out what's going on, Riverdale has proved conclusively that it's unafraid of taking wild swings. Whatever the case may be, fans won't have too long to wait to find out. Riverdale is due for a midseason premiere sometime in Spring 2023 alongside The Flash season 9, which will also be that show's final outing.
More: The Surprising History Behind Riverdale's 1st Musical Episode
Source: Robert Aguirre-Sacasa/Instagram