Rick & Morty Show And Comics Villains Join Forces In New Fan Art Image
Rick and Morty show and comics villains join forces in new fan art that imagines the antagonists in excellent Rick and Morty meets Manga style.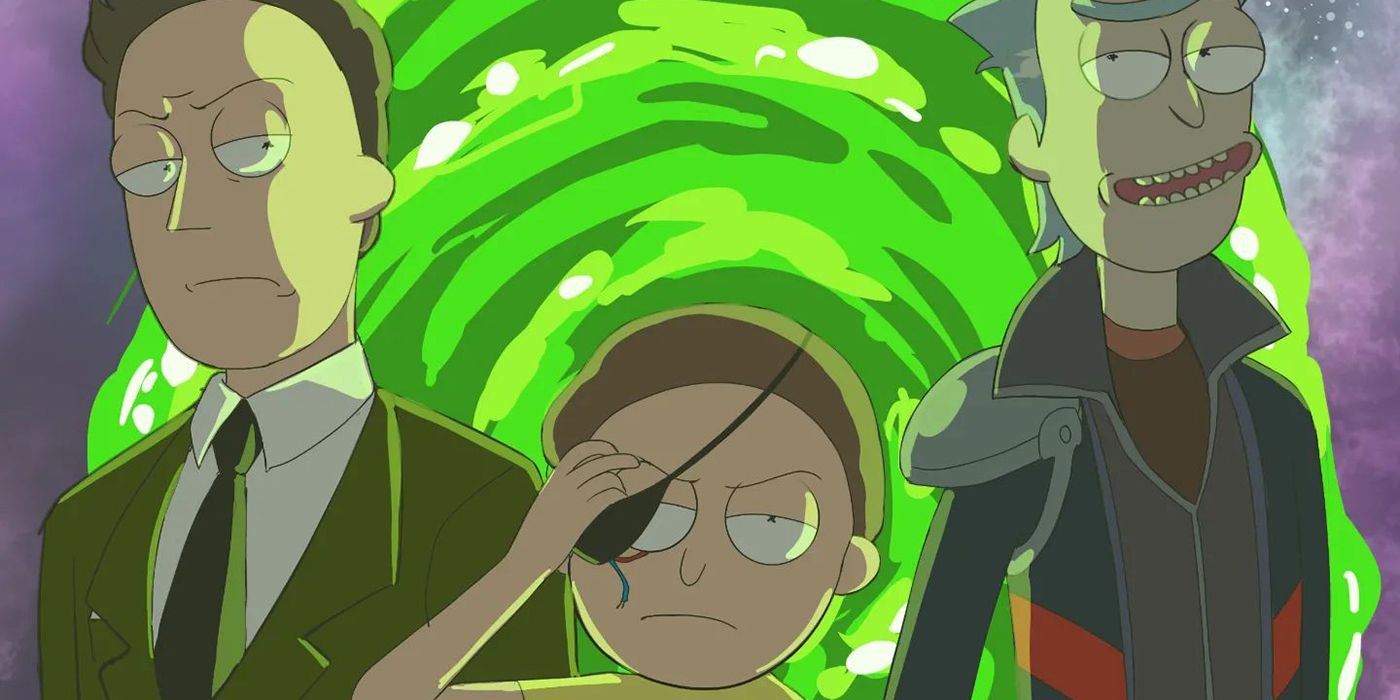 A new fan art depicts Rick and Morty villains from both the show and the comics joining forces. Rick and Morty debuted in 2013 and received great praise from both audiences and critics, with Rick and Morty taking home the Emmy for Outstanding Animated Program in 2020. Rick and Morty's success has led to several ventures in other media, which include an order for a spinoff series based on the Vindicators from the episode "Vindicators 3: The Return of Worldender", a cameo from Rick and Morty in the 2021 movie Space Jam: A New Legacy, a line of comics and more.
Artist María Martínez took to Instagram to share new fan art with Rick and Morty villains from the show and the comics joining forces. The trio of villains depicted in the fan art consists of Rick And Morty comics' villain Doofus Jerry and show villains Evil Morty and Rick Prime. The upcoming Rick and Morty season 7 will deal directly with Rick and Morty on the hunt for Rick Prime, and they'd surely be surprised if the villain had company. Check out the fan art below:
Related: Rick and Morty Already Retconned Season 6's Most Hated Episode
Rick And Morty Comics' Doofus Jerry Explained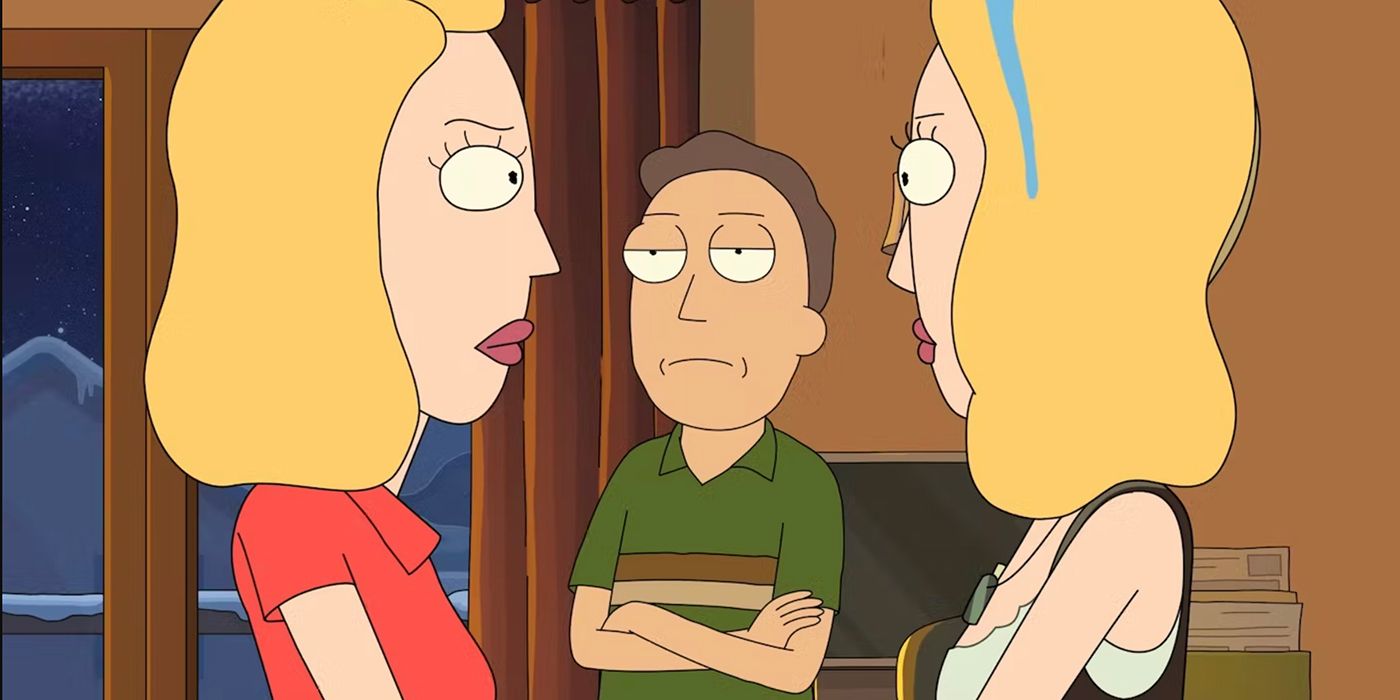 Audiences might be a bit lost regarding Doofus Jerry, as the villain hasn't yet jumped from the Rick and Morty comics to the animated series. The Rick and Morty comics followed a Smith family from a different dimension for the first two volumes before switching focus to the off-screen adventures of Rick and Morty from the show. Doofus Jerry debuted in the latter continuity, making his first appearance in Rick and Morty #21. The villain's a Jerry variant that became a successful businessman and a World Ruler in his dimension, J19ζ7. Doofus Jerry's cruel and sadistic, in stark contrast to the principal Jerry from the Smith family.
Doofus Jerry came into play after the main Jerry stole Rick's portal gun to spend time with his friend, Doofus Rick. The duo decided to go to Percy Puss Land, a cat-themed amusement park businessman Doofus Jerry owned. After seeing the main Jerry, Doofus Jerry forced Doofus Rick to open a portal to the central Rick and Morty dimension. Following a 3-comic arc, Doofus Jerry was defeated after a gigantic worm exited through a portal and killed the villain. Before dying, Doofus Jerry conquered the Citadel of Ricks, showing how much of a threat he'd be if the character showed up in Rick and Morty's darker season 7.
Why The Villain Trio Would Be Hard To Beat In Rick And Morty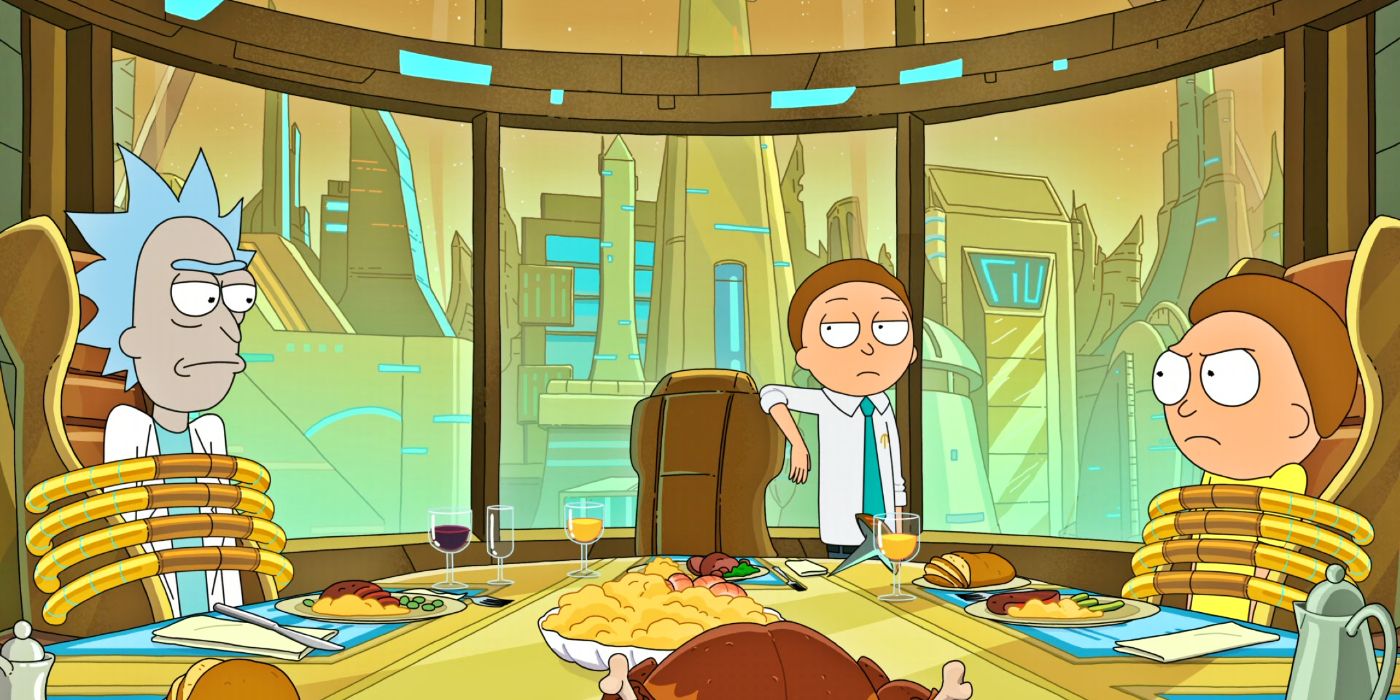 Despite his death in the comics, Doofus Jerry could easily join Evil Morty and Rick Prime in Rick and Morty due to the sci-fi show's constant use of the multiverse. Once together, the trio of villains would be nearly unstoppable. Evil Morty last tore open the Central Finite Curve to escape to a reality where Rick is not the smartest man in existence. Rick Prime's the archenemy of the main Rick, after killing his wife and daughter, which drove him to invent the portal gun and seek revenge, which should come to a head in season 7. As both Evil Morty and Rick Prime's current whereabouts are unknown, there's a chance the duo might find each other before Rick comes with Morty seeking revenge. If fans are lucky, Doofus Jerry might somehow join the villains in an epic showdown on Rick and Morty.
Next: Rick And Morty Season 6 Ending Explained (In Detail)
Source: María Martínez/Instagram