Renfield Fan Art Reimagines Nicolas Cage's Dracula As The Joker
A new piece of Renfield fan art transforms Nicolas Cage's Dracula into Batman's arch-nemesis the Joker, with Nicholas Hoult as a captive Robin.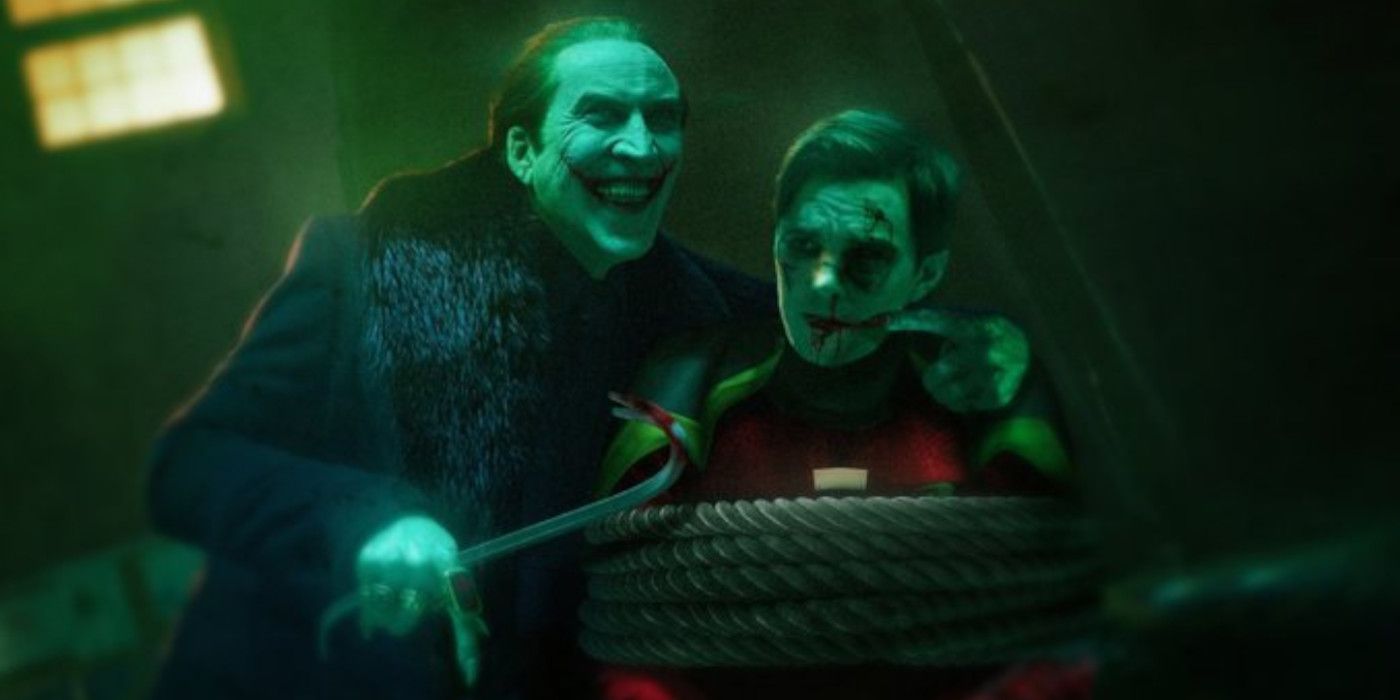 New fan art turns Nicolas Cage's Dracula from the upcoming Renfield into DC's clown prince of crime, the Joker. Scheduled to hit theaters in April this year, Renfield is Hollywood's latest take on the Dracula legend. Taking a comedic approach to the famous bloodsucking Count, the film will see Cage tackle the role of the world's most famous vampire opposite X-Men franchise star Nicholas Hoult as his beleaguered man servant. One of the most eagerly anticipated releases of 2023, Universal Studios recently released a trailer online that provided fans with their first glimpse of Cage as the infamous movie monster.
While the recent Renfield trailer piqued the interest of fans with its reveals, notorious fan artist BossLogic has taken it upon himself to put a fresh spin on the trailer's new imagery.
Taking Cage's Dracula and Hoult's captive Renfield, BossLogic has transformed the pair into DC's Joker and Robin, hearkening back to Batman's Death in the Family arc, which saw the Joker brutally murder Batman's second Robin, Jason Todd. Check out the image below:
Related: Why Nic Cage's Dracula Is Hardly In The Renfield Trailer
Nic Cage's and Nicholas Hoult's DC Histories Explained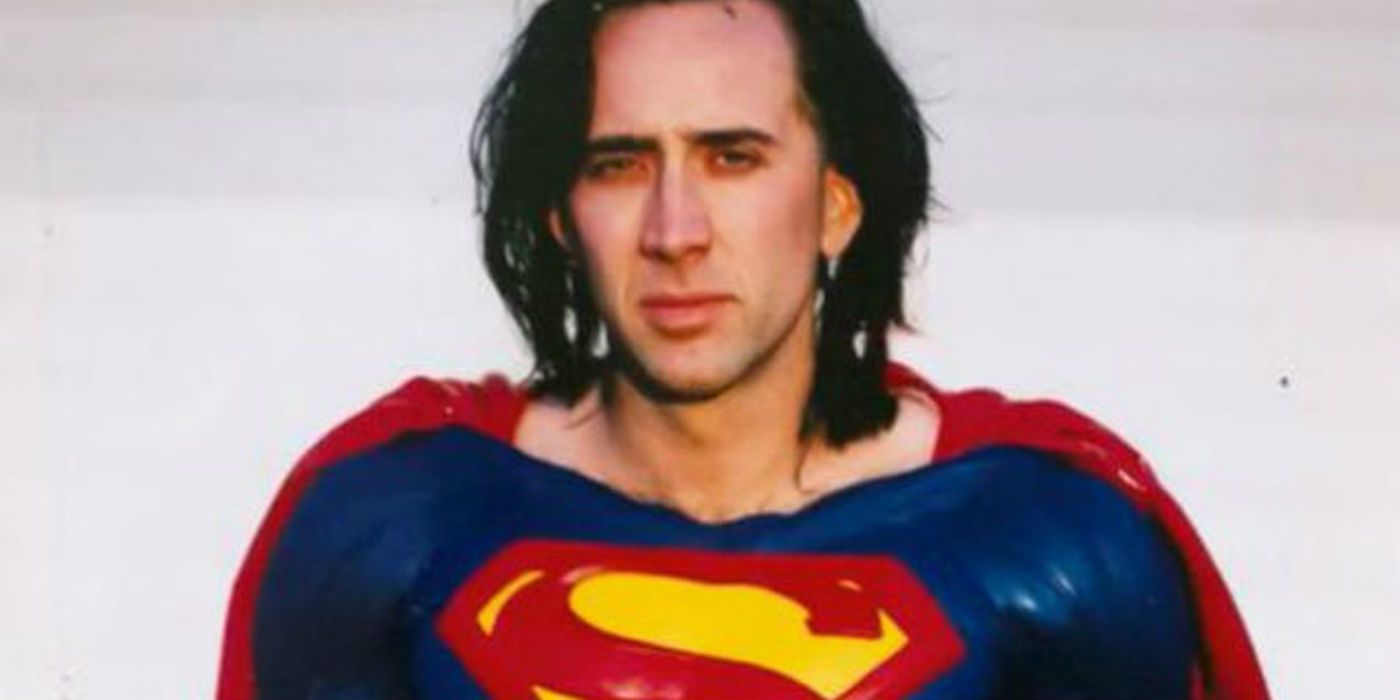 While this new piece of fan art brings both Cage and Hoult into the live-action DC Universe, both actors have had their own unique history with the comic book franchise through the years. Cage's relationship with DC's Superman has been well documented, and the canceled Superman Lives film that was intended to see him don the Man of Steel's cape has since gone on to become a thing of pop-culture legend. However, that role would not be the only close call Cage had with becoming a live-action DC character. The iconic actor has also previously revealed that Batman and Robin director Joel Schumacher once approached him to tackle the role of the Batman villain Scarecrow in the aborted Batman Triumphant.
Cage's latest co-star has also had his share of close calls with DC characters. Despite his history playing Marvel's Hank McCoy (AKA Beast) in the X-Men franchise, Hoult was also in the running to play Gotham's own Dark Knight in Matt Reeves' The Batman. After Ben Affleck departed the role in 2019, Reeves developed a shortlist for potential actors to replace him. While Robert Pattinson would eventually come to don the cowl, Hoult was also high on the list of possible contenders and had also screen tested for the role alongside Pattinson.
Everything We Know About Renfield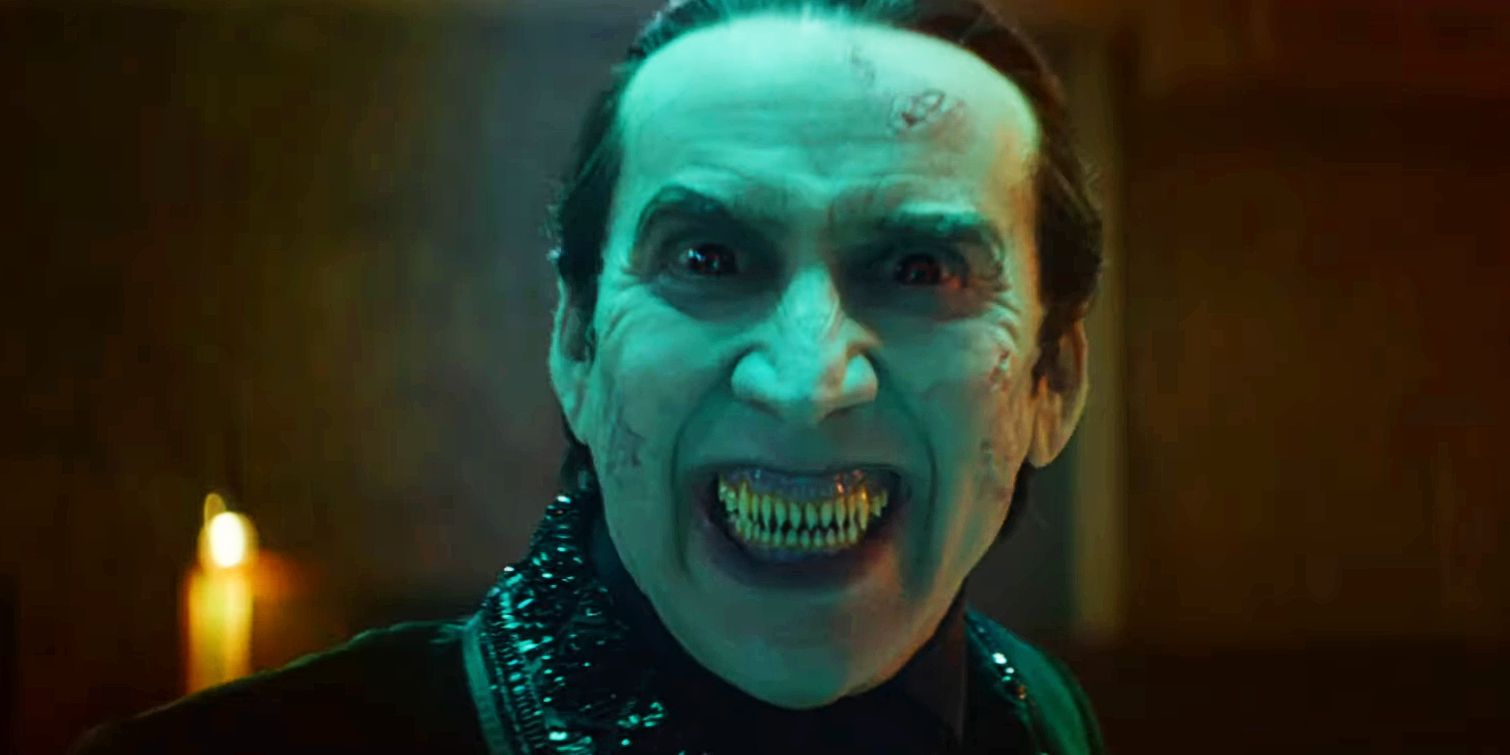 Directed by The Lego Batman Movie's Chris McKay, Renfield promises to delight fans with equal parts humor and blood. Earning itself an official R rating, the new red band trailer teases plenty of violence and gore, as Hoult's Renfield seeks to free himself from Dracula's influence. Equipped with a series of special powers whenever he eats spiders or other bugs, Hoult's character will also find himself befuddled by a new love interest in the form of a security guard played by Shang-Chi and the Legend of the Ten Rings' Awkwafina. Providing audiences with a fresh twist on an often retold story, Cage and Hoult seem poised to deliver a memorable reworking of the classic Dracula legend when Renfield arrives in theaters.
Next: Does Nicholas Hoult's Renfield Eating Insects Give Him Superpowers?!
Source: BossLogic/Twitter