Red Flags Viewers Anticipate In The Other Way Season 4
90 Day Fiancé: The Other Way season 4 will premiere on January 29, but viewers are already anticipating a lot of issues for the featured couples.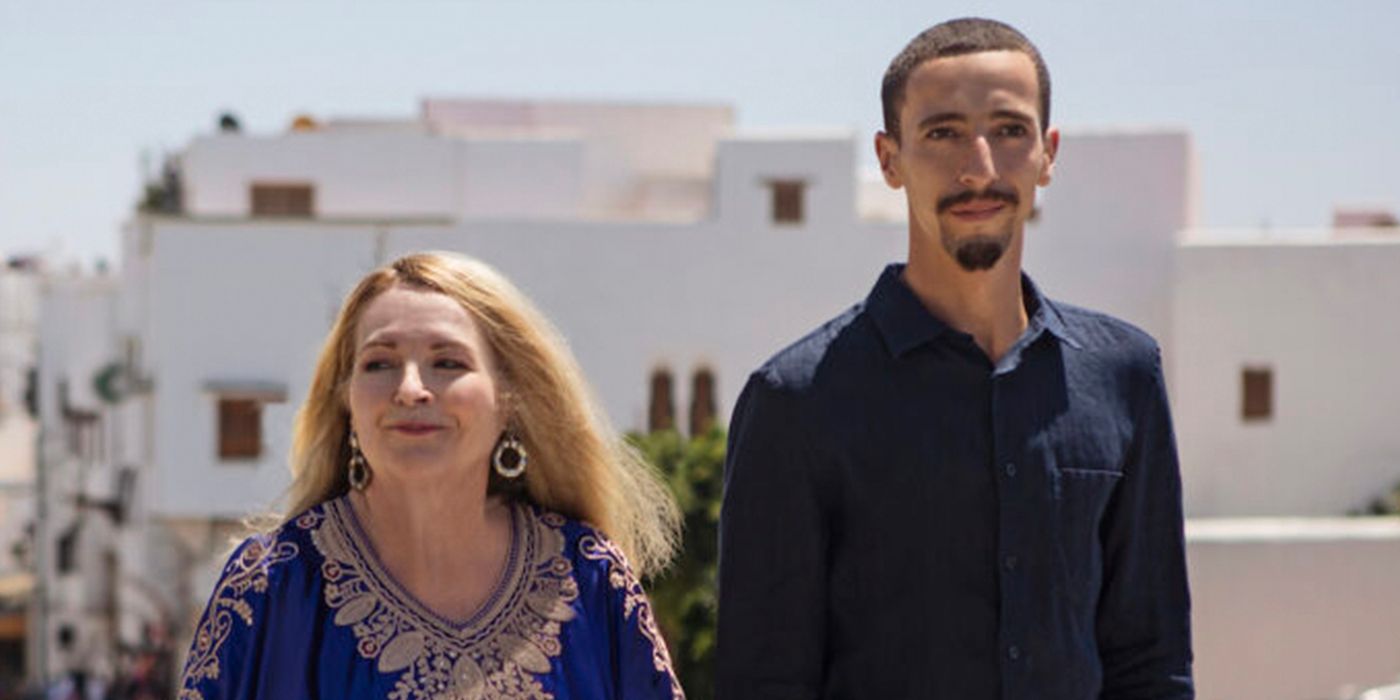 The next show in the 90 Day Fiancé franchise will be 90 Day Fiancé: The Other Way season 4, and excited fans are anticipating a lot of drama due to the many red flags that the cast members present. In addition to returning Love in Paradise: The Caribbean, A 90 Day Story couple Daniele Gates and Yohan Geronimo, the upcoming season will feature five new 90 Day Fiancé couples. Fans already noted a number of red flags in the trailer and cast bios.
For one, The Other Way season 4 is set to contain a massive franchise age gap between newcomers Debbie and Oussama, as Debbie is over four decades older than her Moroccan partner. Kris Foster and Jeymi Noguera will join as the franchise's third same-sex couple, while their fellow The Other Way season 4 couple Gabriel Paboga and Isabel Posada are also a Colombian and American pair. Meanwhile, Jen Boecher and her Indian partner Rishi Singh are already being compared to The Other Way couple Jenny Slatten and Sumit Singh. American and Egyptian pair Nicole and Mahmoud complete the cast of the upcoming show.
Related: 90 Day Fiancé: What To Know About The Other Way's Kris & Jeymi
90 Day Fiancé Fans Anticipate A Messy Season
Many 90 Day Fiancé fans took to a Reddit thread started by femme_fatale2022 to discuss the upcoming season. Viewers anticipate drama between Nicole and Mahmoud, who come across as very different in the trailer and in their bios. "He proposed the first day and they got married 3 weeks later..? Okay, I'm listening," a top commenter wrote. "'Spiritual tour through Egypt.' A what now?" Another user wrote back about Nicole's bio. "I've gotten proposed right away while traveling three times, lmao. Random dudes who were obviously trying their luck with any foreign ladies … I never thought anyone would take those seriously. I'm sooo looking forward to this new season!!" a different Redditor wrote back.
The Other Way Season 4 Will Contain Drama
Meanwhile, the official TLC Instagram shared a trailer for the season that also got 90 Day Fiancé franchise fans talking. Many commenters, including 90 Day Fiancé staple David Toborowsky, commented that they were excited for the new season. "Carol Baskin?!? Is that you?!?" one top commenter asked about Debbie. "Danng. She told that man he was weak! I can not wait!" another user wrote about Debbie's fight with Oussama. "When that dude heard her say he's her wife," another user wrote with laughing faces about the tense drama that will occur between Yohan and Daniele.
Overall, TLC appears to have gotten a lot of fans excited about the next installment in the 90 Day Fiancé franchise. Though 90 Day Fiancé season 9 also introduced new cast members, many viewers quickly lost interest in the recent season, as the couples were panned for being either boring or unlikeable. Meanwhile, the currently wrapping-up season of 90 Day Fiancé: Happily Ever After? was panned for featuring franchise villains and couples who appear in too many shows. While viewers are excited to meet the new couples on The Other Way, 90 Day Fiancé fans would also appreciate seeing some genuine relationships on TLC.
More: 90 Day Fiancé HEA Season 7 Stars That Are Likely Done In The FranchiseSource: femme_fatale2022/Reddit, TLC/Instagram