Real Housewives Stars Who Went From Fan Favorites To Villains In 2022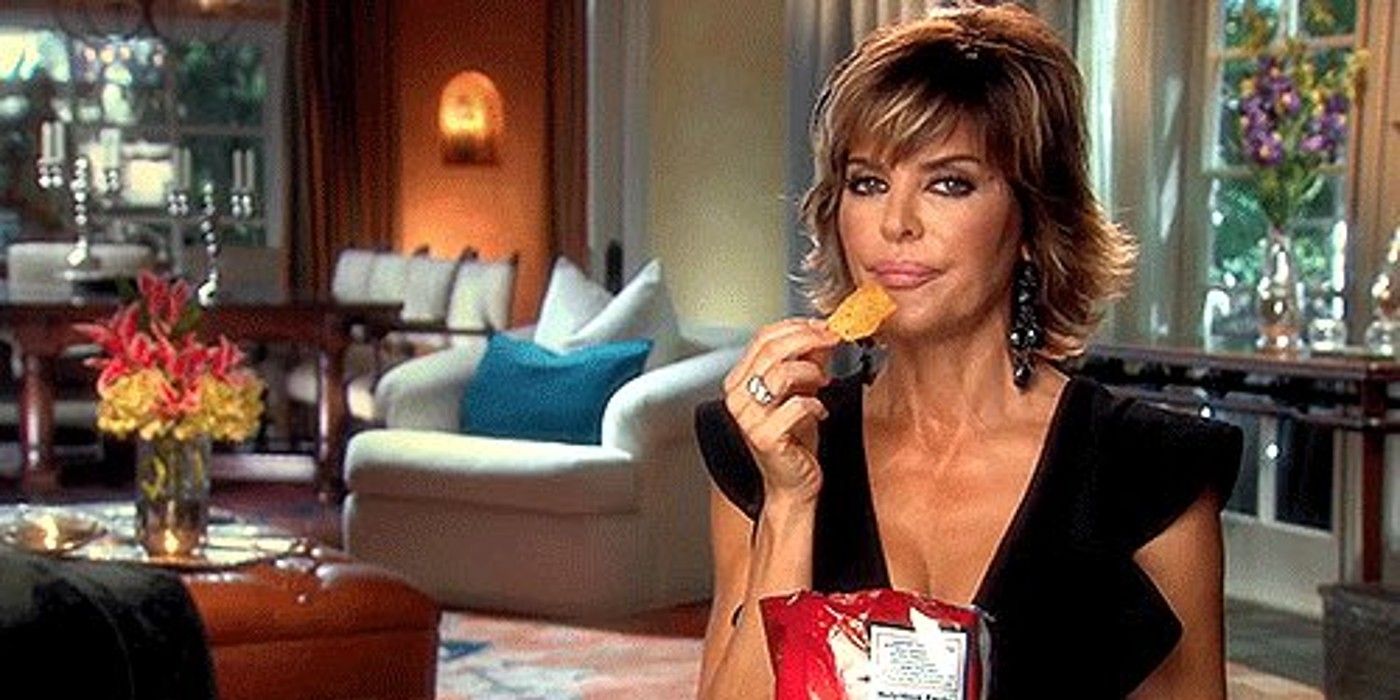 Dozens of fan favorites and villains have graced The Real Housewives franchise over the years, but there were several stars who suffered from falling reputations and incessant criticism throughout 2022. Since the franchise first began over 15 years ago, hundreds of housewives have been introduced to viewers with enough drama, entertainment, and pop culture moments to last a lifetime. No matter what particular series fans tune into, there's always at least one fan favorite housewife for Bravo viewers to root for, while there's always at least one foil to compete.
While some villains throughout The Real Housewives are remembered as reality stars that fans love to loathe, other cast members have gone down in history for all the wrong reasons. Although some women featured on The Real Housewives were established as villains from day one, such as Kelly Dodd from The Real Housewives of Orange County and The Real Housewives of New Jersey's Danielle Staub, others saw themselves lose their fan favorite status in recent years, especially in 2022. Here are some cast members from The Real Housewives who started 2022 on a high note, but will enter 2023 on a low one.
Related: Types Of Drama That Work For The Real Housewives (& Types That Don't)
Kyle Richards From The Real Housewives Of Beverly Hills
Kyle Richards may be the only original housewife left on The Real Housewives of Beverly Hills, but that doesn't mean she's the most popular among Bravo fans. While Kyle has been a staple of The Real Housewives franchise for over a decade, it wasn't until recent RHOBH seasons that Kyle began to descend from fan favorite to series villain. In RHOBH season 1, her arguments with Kim Richards and Camille Meyer certainly helped put the show on the map. When RHOBH season 12 kicked off in mid-2022, it didn't take long for Kyle's reputation to fall among viewers who considered her behavior to not just be immature, but downright manipulative, especially when it came to her controversial behavior towards Garcelle Beauvais, Sutton Stracke, Crystal Kung Minkoff, and her older sister, Kathy Hilton. After RHOBH season 12, Kyle was called to finally get the boot from Bravo more than ever.
NeNe Leakes From The Real Housewives Of Atlanta
Unlike the other housewives on this list, NeNe Leakes' fan favorite status suffered in 2022 because of what happened years after she left The Real Housewives of Atlanta. Before NeNe quit RHOA for good in 2020, she was hailed by fans and critics alike as one of the greatest housewives of not just RHOA, but The Real Housewives franchise as a whole. With her big personality, sharp tongue, and hilarious one-liners, NeNe's exit was a sad day for those who immediately wished that she would eventually return to RHOA once more. Unfortunately, the housewife burned all her bridges when NeNe sued Bravo and Andy Cohen for alleged discrimination and a hostile work environment in early 2022. While the lawsuit was later dismissed in August, rumors that NeNe was involved with a married man, which she herself was sued for in June, didn't help her already declining popularity. Although NeNe will always remain in The Real Housewives Hall of Fame, there's no doubt that her time with RHOA is well and truly over.
Melissa Gorga From The Real Housewives Of New Jersey
Melissa Gorga has been a polarizing housewife since she was officially introduced on RHONJ season 3, but it wasn't until 2022 that her public persona truly hit a low point. The family feud between Melissa, her husband Joe Gorga, and Joe's sister Teresa Giudice has dominated RHONJ since the series' inception. While Melissa and Joe have had fans on their side throughout the years, many changed their minds about the couple after RHONJ season 12, with Melissa particularly criticized as a fake, manipulative, and messy sister-in-law. Melissa's fan favorite status continued to tank after the Gorgas skipped out on Teresa's wedding to Luis Ruelas in August, and with RHONJ season 13 set to kick off in 2023, time will tell whether Melissa is able to redeem herself not just with Teresa, but with Bravo viewers.
Lisa Rinna From The Real Housewives Of Beverly Hills
While Kyle didn't have a great year herself, Lisa Rinna had one of the biggest, and most public, downfalls of 2022 long before RHOBH season 12 premiered in May. When Lisa was introduced on RHOBH season 5, viewers followed Lisa's life as a soap opera actor and QVC businesswoman, and she displayed her relationship with husband Harry Hamlin. Lisa and Kim's infamous Amsterdam argument immediately solidified Lisa as an iconic housewife, but by the time RHOBH season 12 was announced, Lisa's constant conflicts, emotional outbursts, and obvious lies were tiring. Lisa and Kathy Hilton's public feud dominated headlines throughout 2022, after the RHOBH cast trip to Aspen was leaked to the press. While Kathy came out on top after her rival's on-and-off camera antics throughout RHOBH season 12, Lisa was overwhelmingly booed at BravoCon in October.
Related: Housewives Who Were Caught Lying On RHOBH (& What Happened After)
Robyn Dixon From The Real Housewives Of Potomac
Robyn Dixon may not be the only housewife to fall from grace since The Real Housewives of Potomac season 7 kicked off in October, but it didn't take long for her fan favorite title to be repealed. Robyn and Gizelle Bryant, who have starred on RHOP since the series' debut alongside Karen Huger and Ashley Darby, have entertained viewers with their "reasonably shady," friendship, witty one-liners, and thirst for drama since 2016. Unfortunately, Robyn and Gizelle's controversial behaviors and feuds were blasted by RHOP co-star Candiace Dillard Bassett and others throughout the latter half of 2022. Robyn was particularly criticized for filming an explosive fight between Mia Thornton and Wendy Osefo, and quickly labeled as a violent bully on the show. While Robyn wasn't the only RHOP star to lose her fan favorite status in 2022, it will undoubtedly take a lot for her to redeem herself in 2023.
Heather Gay From The Real Housewives Of Salt Lake City
While Jen Shah has been the obvious villain of The Real Housewives of Salt Lake City since her initial arrest for federal wire fraud in 2021, Heather's public perception has shifted dramatically since RHOSLC season 3 kicked off in September. When ex-Mormon Heather was introduced on the first season of RHOSLC, viewers appreciated her upbeat attitude and transparent opinions. Heather's storyline throughout RHOSLC season 2 wasn't impressive. By the time 2022 rolled around, she was criticized for her friendship with Jen and condemned as manipulative. RHOSLC season 3 recently unfolded, with Heather's mysterious black eye being one of the latest dramas to hit The Real Housewives. Despite Heather's bonus appearance on Below Deck Adventure, Heather won't start off 2023 as a Bravo fan favorite.
More: Why Fans Think No Real Housewives Look Remotely Natural