Quentin Tarantino Recalls Losing Adam Sandler For Inglourious Basterds
Director Quentin Tarantino recalls writing the role of the Bear Jew for Adam Sandler in Inglourious Basterds but losing the actor to Judd Apatow.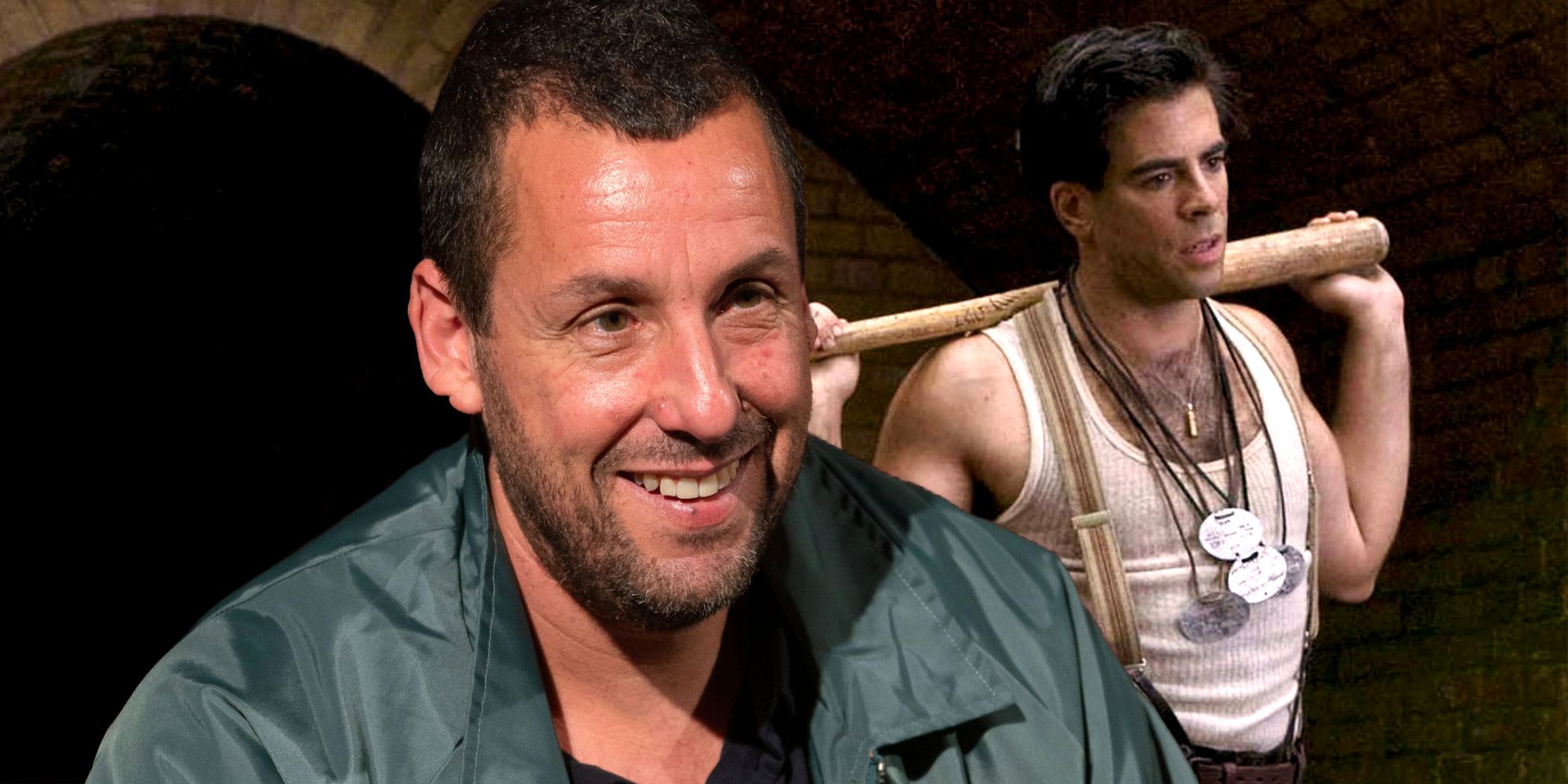 Quentin Tarantino confirms writing the part of the "Bear Jew" for Adam Sandler in Inglourious Basterds and recalls losing the actor to a friend's personal project. Released in 2009, Inglourious Basterds was a critical and financial success; the movie boasts an ensemble cast centering on a small task force charged with assassinating Nazi leadership in an alternate version of World War II-era Germany. One member of the film's eponymous Basterds is the "Bear Jew," Sergeant Donny Donowitz, a role long rumored to belong to Adam Sandler before Eli Roth took over.
Over 13 years after his acclaimed war film hit theaters, Tarantino reflects on writing the "Bear Jew" for Sandler in Inglourious Basterds and subsequently losing the opportunity to cast him. Collider shared an excerpt from the Club Random with Bill Maher podcast episode that features filmmaker Judd Apatow alongside Tarantino, in which the directors recall meeting one another during the production of Little Nicky. Tarantino reportedly pitched his idea for the "Bear Jew" to Sandler, who was excited about the part, but ultimately ended up starring in Apatow's Funny People. Check out Tarantino's story below:
Obviously, he should've done yours because of the whole thing of it. I mean, you start with the f—ing video cassette of you guys as kids. But yeah, the Bear Jew was going to… I wrote the Bear Jew for Adam Sandler. When I was doing Little Nicky, he's telling me like, 'Oh man, I get to f—ing beat up Nazis with a bat? F—ing script! F—ing awesome! I can't f—ing wait! I can't f—ing wait!' He was like telling every Jewish guy, 'I'm going to f—ing play this guy who beats up Nazis with a f—ing bat.'
Related: What If Adam Sandler Didn't Turn Down Inglourious Basterds
What Inglourious Basterds Would Have Looked Like With Adam Sandler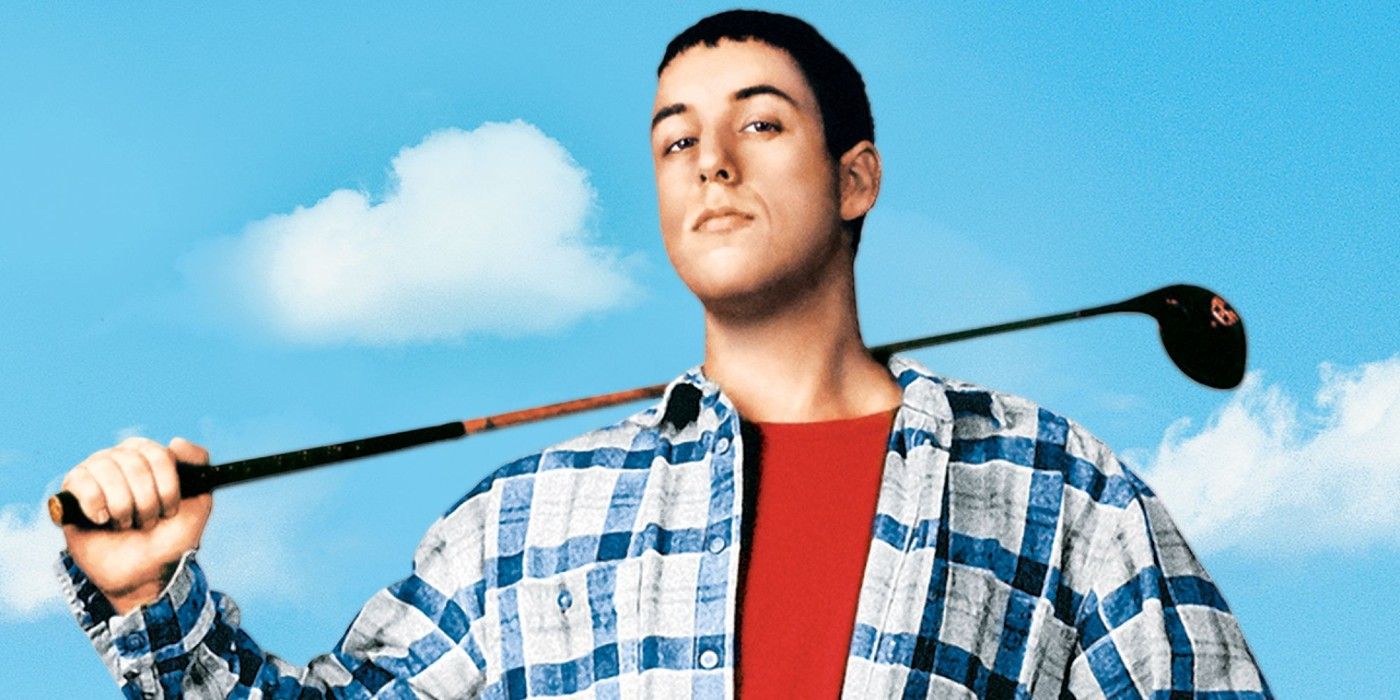 In hindsight, Sandler would have made a hilarious addition to the stellar Inglourious Basterds cast. However, without him, Tarantino's picture relied on the comedic chops of Brad Pitt, BJ Novak, and Omar Doom to deliver the Basterds' wacky humor. Roth as the "Bear Jew," on the other hand, was one of the most intimidating members of the commando unit. Despite his over-the-top Boston accent and rattling Red Sox references, the soldier's introduction and legendary status among the SS painted him as a terrifying member of the resistance.
Roth excelled in the "Bear Jew" role due to his rugged frame and channeling of Hollywood icon Tony Curtis, but Sandler would have likely brought a much different tone to the part. His career primarily consisted of zany comedies and romcoms, excluding the ineffable Punch-Drunk Love and sentimental Click. With such a distinctive style of humor, Sandler would stand out even among an already funny and talented Inglourious Basterds cast. His enthusiasm about the role in response to Tarantino's pitch further proves that it would have been a wild casting choice, while Roth seemed to fit into the Basterds team more naturally as a dramatic actor.
Although it is a shame that Inglourious Basterds fans may never know what Sandler's "Bear Jew" could have been like, Apatow's Funny People probably would not have been the same movie without its leading actor. But after Sandler's recent roles in Uncut Gems and Hustle, he has proven he has more in his repertoire than solely comedy. So, before Tarantino retires from cinema for good, he may wish to make up for the missed opportunity in Inglourious Basterds and showcase Sandler's ability in a future film.
More: Inglourious Basterds: The Origins Of The Bear Jew's Baseball Bat Explained
Source: Club Random with Bill Maher (via Collider)