Pokémon Scarlet Player Shares Most Unfortunate Shiny Encounter Ever
A Pokémon Scarlet player had a heartbreaking near-encounter with a Shiny Pokémon in the mountains of Paldea after battling a nearby trainer.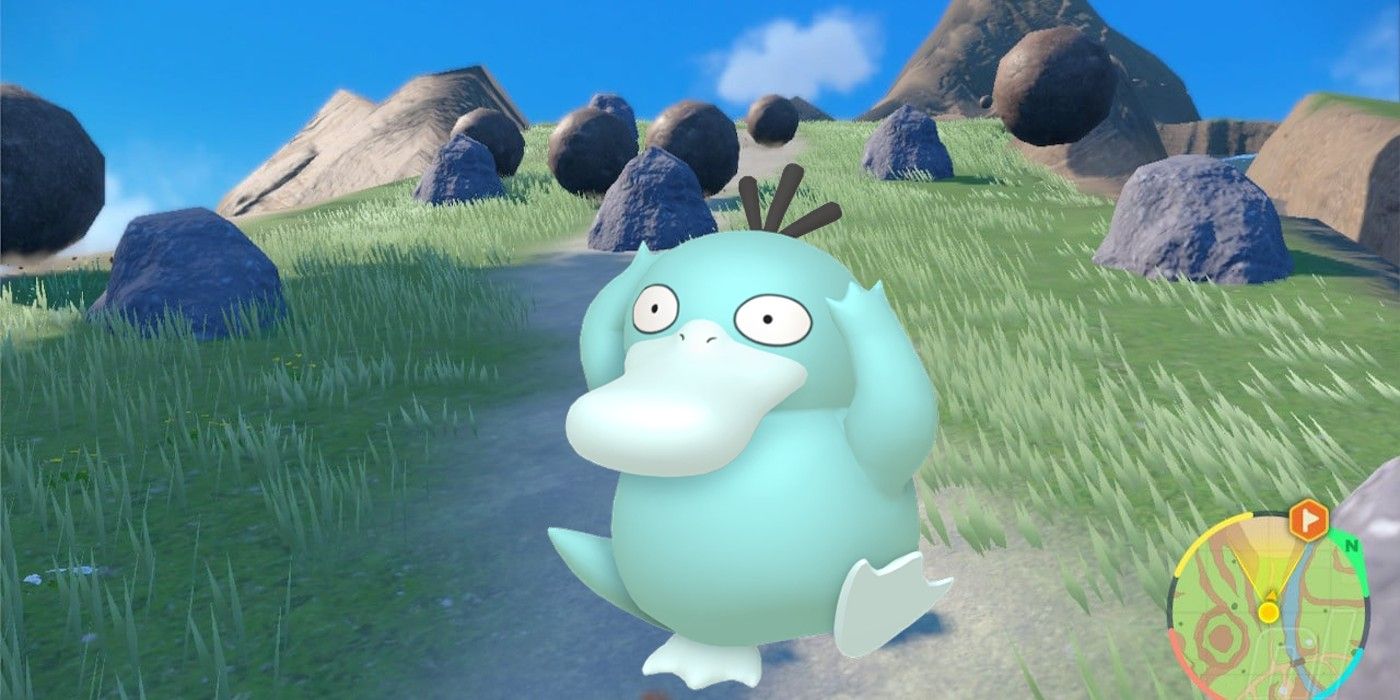 A Pokémon Scarlet player has shared the story of a devastatingly unlucky Shiny encounter online. Following their release, Scarlet and Violet have attracted a lot of criticism due to their many technical issues, but some fans are still enjoying them.
Reddit user LeNomadicBoi has shared a video of a painful Shiny Pokémon encounter in Paldea's West Province (Area 1), at the foot of the mountain where the Open Sky Titan can be found. As a defeated trainer concedes their loss, a blue Shiny Psyduck can be seen wandering in the background before vanishing. Although LeNomadicBoi rushes over on Koraidon, it is too late; the Shiny has despawned. Although Scarlet and Violet have many wild glitches, this occurrence is particularly painful to watch. Fellow players in the comments have shared their own, similarly frustrating encounters, showing LeNomadicBoi is not alone in falling afoul of ill-timed despawning.
Related: Pokémon Scarlet & Violet: Is Charizard Even Worth Getting?
Pokémon Scarlet's Vanishing Shiny Is Heartbreaking To Watch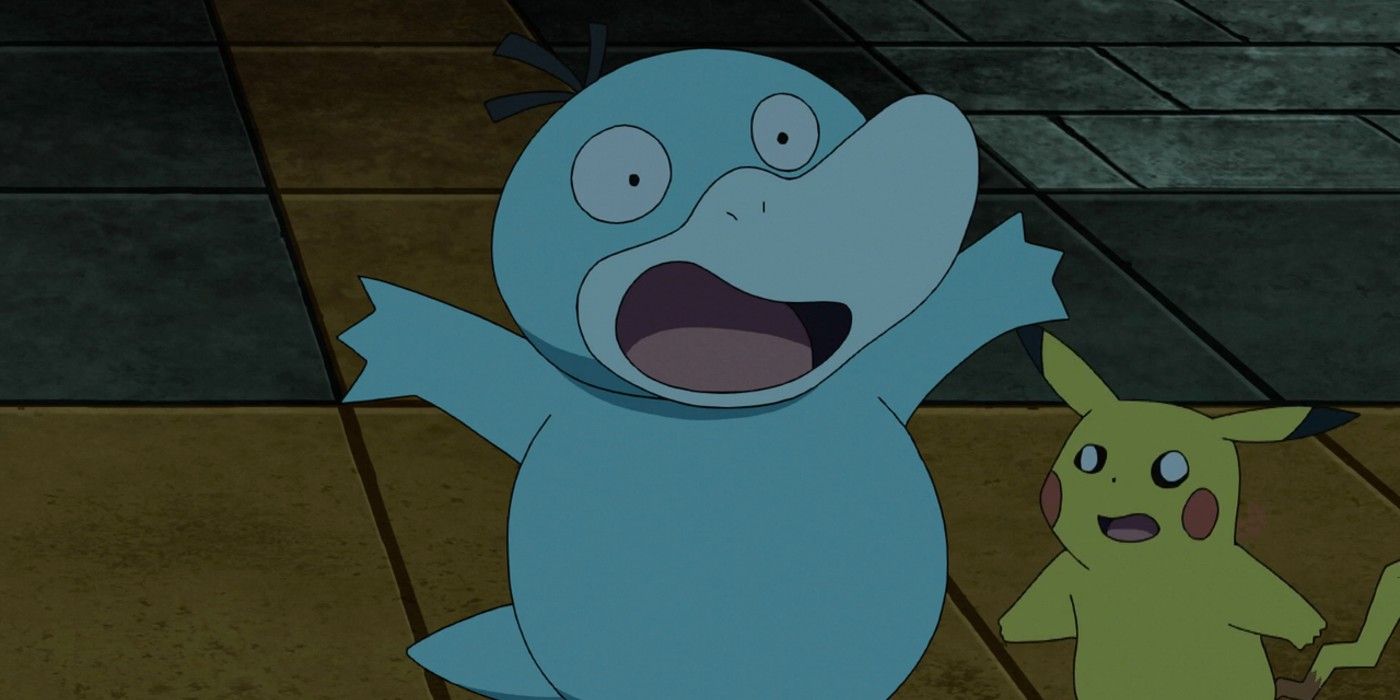 It is obviously immensely frustrating to see a shiny slip through one's fingers, especially when the problem appears to be linked to Scarlet and Violet's notorious performance issues. In contrast to Legends: Arceus, it appears that the newest Pokémon games struggle to store the location of even relatively nearby Pokémon. For Shiny hunters in particular, this has been both a blessing and a curse. While some have lost out on encounters like LeNomadicBoi, others have been able to take advantage of a respawn exploit to easily find and catch Shiny Pokémon in Mass Outbreaks with the help of a good picnic.
In most Pokémon games, the only anxiety associated with finding a Shiny Pokémon is the question of being able to capture it. Although their rarity can often make finding them a long and unpredictable process, Game Freak have provided players with many methods to boost the odds of an encounter over the years, ranging from in-game items like the Shiny Charm to breeding foreign Pokémon with the Masuda Method. Ambitious players can even attempt to create a Shinydex, a collection of every Shiny Pokémon available in a game. This is an impressive accomplishment, considering it can take a Pokémon player many days to capture every Shiny depending on their luck.
When considering the surge of excitement that typically results from a shiny encounter, it is heartbreaking to see a player miss their chance through no fault of their own. Seeing the Psyduck disappear into nothingness and LeNomadicBoi's desperate attempt to find it is sure to strike a chord with many fans. With fellow players already commiserating with LeNomadicBoi, it is clear that this is quickly becoming an unfortunately common occurrence when it comes to Shinies. Although this is a minor disappointment in comparison to some of the other issues affecting the games, many will doubtlessly be hoping for another update to Pokémon Scarlet and Violet to fix the issue.
More: Pokémon That Would Be Toast Without Their Abilities
Source: LeNomadicBoi/Reddit
Original Release Date:

2022-11-18

Developer:

Game Freak

Franchise:

Pokemon

Genre:

RPG, Adventure, Action

Platform:

Nintendo Switch

Publisher:

Nintendo, The Pokemon Company

ESRB:

E

Summary:

Pokemon returns in its next installment series: Pokemon Scarlet and Violet. Now set in a fictional locale based around Mediterranean Spain, players will traverse the land of Paldea as they continue catching the series' classic and new Pokemon. New to this entry are unique Pokemon that can transform into vehicles, allowing players to traverse the world through new means- which helps with Scarlet and Violet's new open-world approach. Players can tackle gym battles in any order they wish, with foes scaling to their level as they progress. Scarlet and Violet also introduce co-op exploration online and a new battle feature known as Terastallize.

Multiplayer:

Online Co-Op, Online Multiplayer

Prequel:

Pokémon Sword and Shield

Mode:

Single Player, Multiplayer