Pirates Of The Caribbean Producer Addresses Possible Johnny Depp Return
Longtime franchise producer Jerry Bruckheimer addresses Johnny Depp's possible return as pirate Jack Sparrow in Pirates of the Caribbean 6.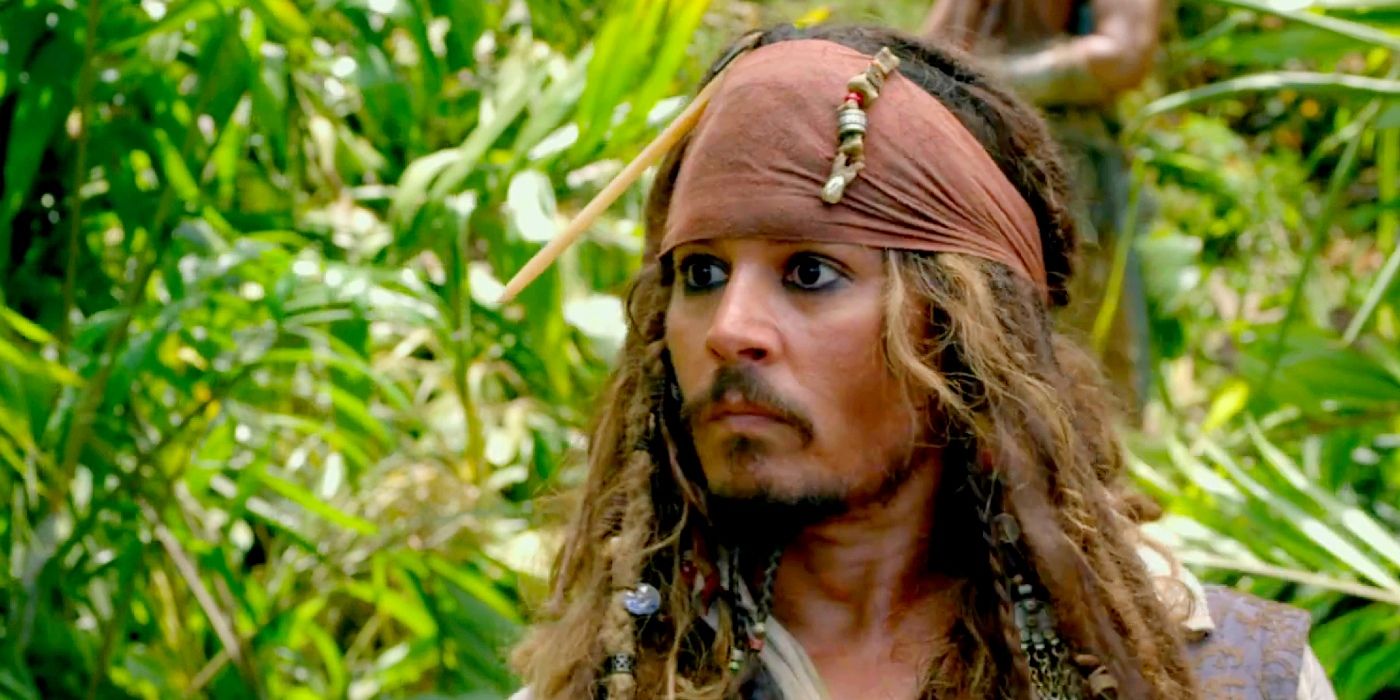 Producer Jerry Bruckheimer comments on whether fans can expect to see Johnny Depp's Jack Sparrow return in Pirates of the Caribbean 6. First introduced to the franchise back in 2003, Depp's swindling pirate has been a mainstay of every installment in the franchise thus far. After the poor reception to Pirates of the Caribbean: Dead Men Tell No Tales in 2017 and Depp's subsequent legal troubles with ex-wife Amber Heard, the franchise was essentially put on ice. Although talk of a sixth film in the franchise has persisted for years, the project has yet to materialize, and Depp has previously expressed that he's not interested in returning.
Not long after the recent announcement that Margot Robbie's Pirates of the Caribbean movie has been put on the back burner, Bruckheimer now addresses whether Depp could return as Sparrow in the next installment. In a recent interview with AP Entertainment, Bruckheimer is careful not to give too much away but does tease that progress is being made on the project behind the scenes. Check out Bruckheimer's full comment below when asked if Depp's return is in the cards:
"We're still working on it. Nothing's definitive yet, but we continue to take little baby steps getting towards a screenplay."
Related: Why POTC's Original Director Turned Down Pirates Of The Caribbean 5
How Pirates Of The Caribbean 6 Should Incorporate Jack Sparrow
One of the biggest failings of both Pirates of the Caribbean: On Stranger Tides and Pirates of the Caribbean: Dead Men Tell No Tales is arguably that the movies rely on Depp's character too much. Part of the reason why all three films in the original trilogy, particularly the first two, are so beloved, is because Sparrow's storyline intersects with that of Elizabeth Swann (Keira Knightley) and Will Turner (Orlando Bloom). Elizabeth and Will are more human and relatable characters and their love story is really the heart of the original trilogy, providing the basis for the movies' most emotional and impactful scenes. Sparrow is a great source of comic relief and is charismatic in his own way, but he works best when placed opposite characters who are more grounded.
In order for Pirates of the Caribbean 6 to regain some of the franchise's original magic, Sparrow needs to not be the only one to carry the story. Elizabeth and Will returned in the most recent installment but were secondary characters without much to do. Pirates of the Caribbean 6 should either work to incorporate both of these original characters more prominently into the story or not include them at all in order to make room for new characters. Although the two previous films attempted to introduce some fresh faces for audiences to root for, the new characters ultimately ended up not being as compelling as Will and Elizabeth.
It remains to be seen how Pirates of the Caribbean 6 will come together, but many fans of the franchise would evidently be thrilled to see Depp return. It's also possible, of course, that Depp won't be interested in coming back at all, meaning the film would need to find a way to push forward without Sparrow, which would be no easy task. With Bruckheimer's comment affirming that Pirates of the Caribbean 6 is still in the very early stages of development with a script not even written yet, it will likely be a long while before fans find out about Depp's return.
More: Margot Robbie POTC Reboot Cancellation Is Bad News For The Franchise
Source: AP Entertainment/ Twitter