Pamela Anderson's Documentary Completely Flips A Netflix Controversy
The honesty with which Pamela, A Love Story depicts Pamela Anderson's life highlights the issues that make another Netflix documentary controversial.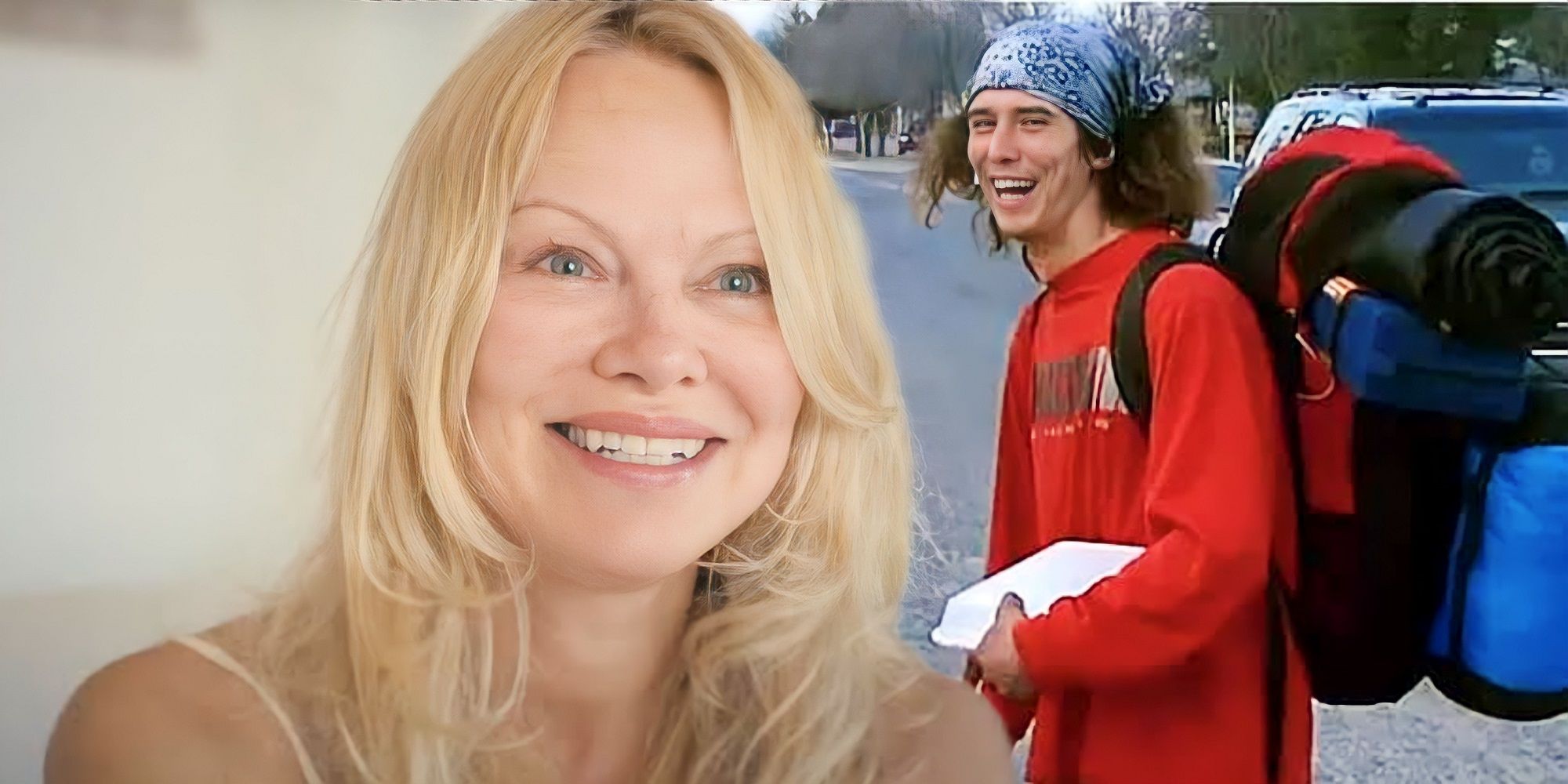 Besides shedding new light on Pamela Anderson's romantic relationship with Tommy Lee, Netflix's Pamela, A Love Story overturns a Netflix controversy. On the surface, the Netflix documentary retells all the ups and downs, highs and lows in Pamela Anderson's roller coaster of a life. However, a closer look at Netflix's Pamela, A Love Story suggests that one crucial aspect of the documentary makes it a lot more honest and engaging than another recent controversial Netflix documentary.
In some ways, Pamela, A Love Story is similar to Netflix's The Hatchet Wielding Hitchhiker. Although The Hatchet Wielding Hitchhiker is a true-crime documentary, it initially shows how, just like Pamela Anderson, its titular hitchhiker, Kai, shows no interest in monetizing his newfound internet fame. However, as the two documentaries progress, their differences become more evident, which reveals why The Hatchet Wielding Hitchhiker was considered controversial by audiences while Pamela, A Love Story was commended for its honest portrayal of Pamela Anderson's life.
RELATED: Pam & Tommy: Did Pamela Anderson Smash Up A Paparazzi's Car?
Pamela, A Love Story Flips Netflix's Recent Documentary Controversy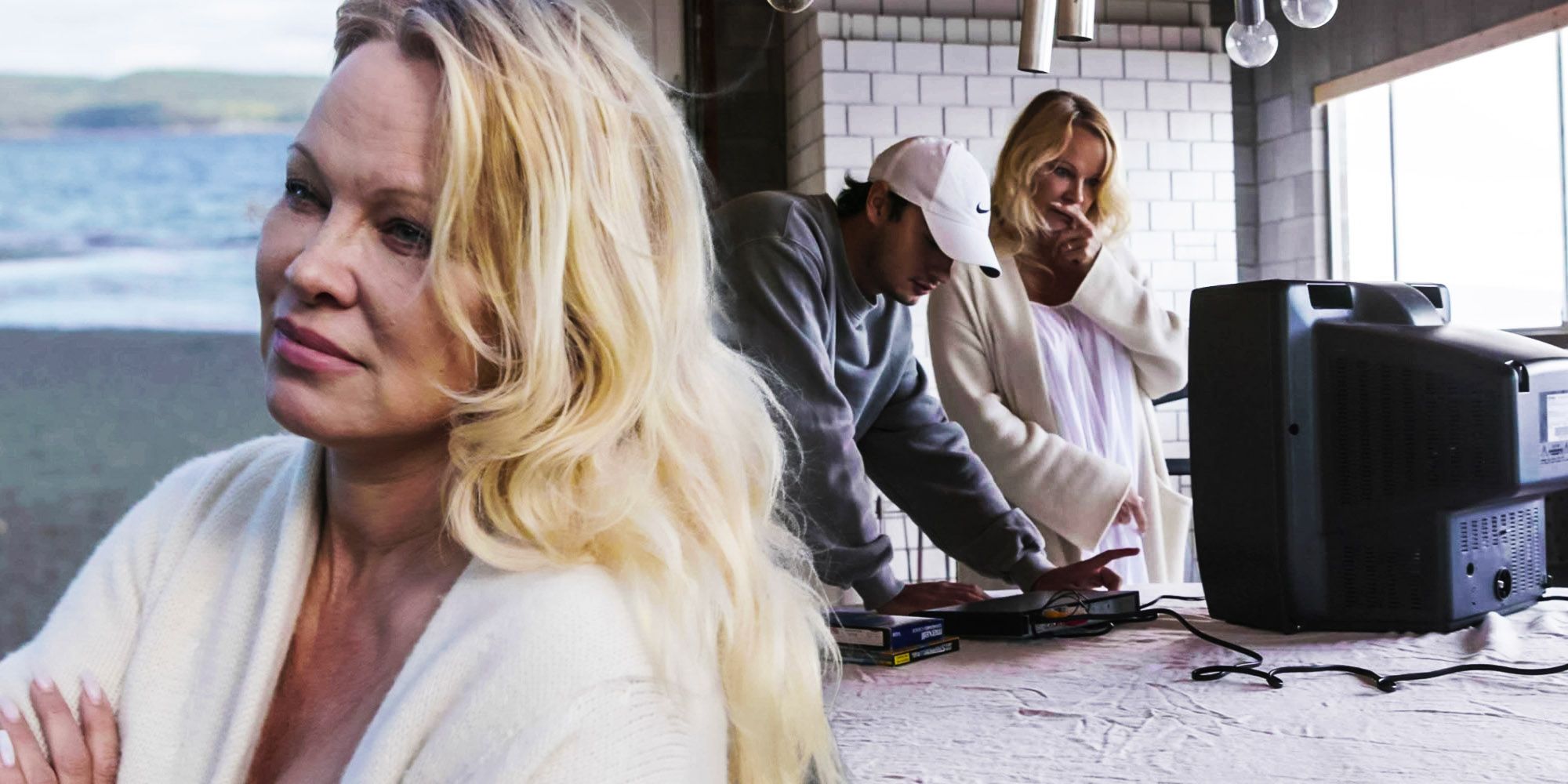 Netflix's The Hatchet Wielding Hitchhiker stirred controversy because it propagates a one-dimensional narrative surrounding Kai's rise to fame and the murder accusation against him. In its hour-and-a-half runtime, the Netflix true crime documentary spends more than half of its runtime discussing the viral clip that made the hitchhiker, Kai, an internet sensation. When it reaches its climactic moment, where it sheds light Kai's criminal offense, it barely invests any time into depicting a well-rounded portrait of the crime.
From beginning to end, The Hatchet Wielding Hitchhiker comes off as an unintended revelation of how media moguls exploited Kai when he first went viral and then continued doing the same even after he was convicted of first-degree murder. Considering the seriousness of the crime, it is understandable why the documentary would take a biased approach and propagate a narrative that puts the hitchhiker in a negative light. However, it all seems cruelly staged as The Hatchet Wielding Hitchhiker avoids addressing Kai's traumatic past and mental health conditions without an undertone of pretense and insincerity.
Netflix's Pamela Anderson documentary movie is an antithesis of this. Instead of unfolding Anderson's timeline from an outsider's biased perspective, it allows her to be the narrator of her story. Pamela, A Love Story's plot focuses on the actress's infamous sex tape but only uses it as a narrative device to flesh out a three-dimensional image for her. Even in its closing arc, the Netflix documentary does not purport shallow stories surrounding her past based on rumors and allows the actress to discuss how the trials and tribulations of her life have influenced her present.
Why Netflix's Documentaries Need To Be More Like Pamela Anderson's Movie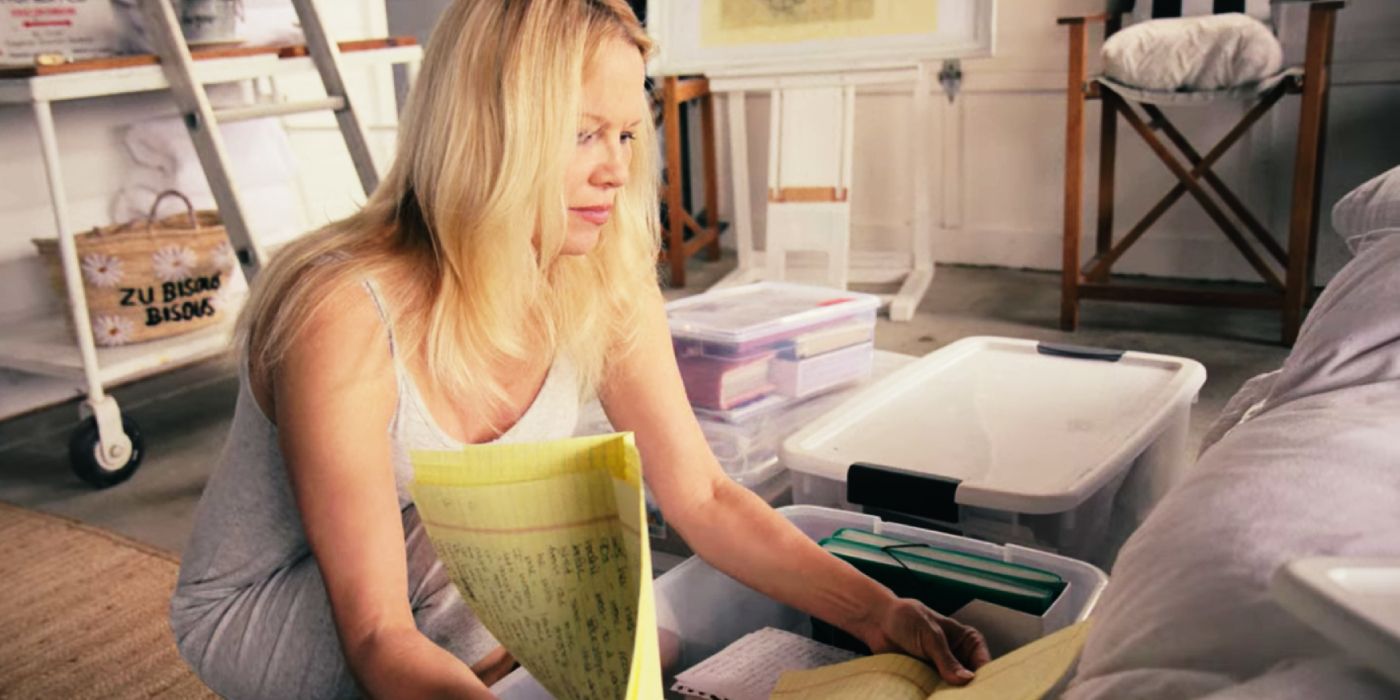 The Hatchet Wielding Hitchhiker contradicts itself because it initially calls attention to the dire consequences of sensationalism and framing false media-centric narratives but later does the same by drawing a caricature out of Kai's crimes without delving into the details of his trial. Netflix's Pamela Anderson documentary, on the other hand, does not glorify any elements of Anderson's life for entertainment's sake and grounds its plot in factual detail and empathy. Since documentaries should attempt to capture reality first with an unbiased lens and only then entertain, Pamela, A Love Story sets an example for other Netflix documentaries.
MORE: What Happened To Pamela Anderson After The Tape: How It Affected Her Career