Orlando Bloom Is Done With Carnival Row After Season 2
Exclusive: Orlando Bloom explains why loves the ending of Carnival Row and why he wouldn't want to return to the series for a third season.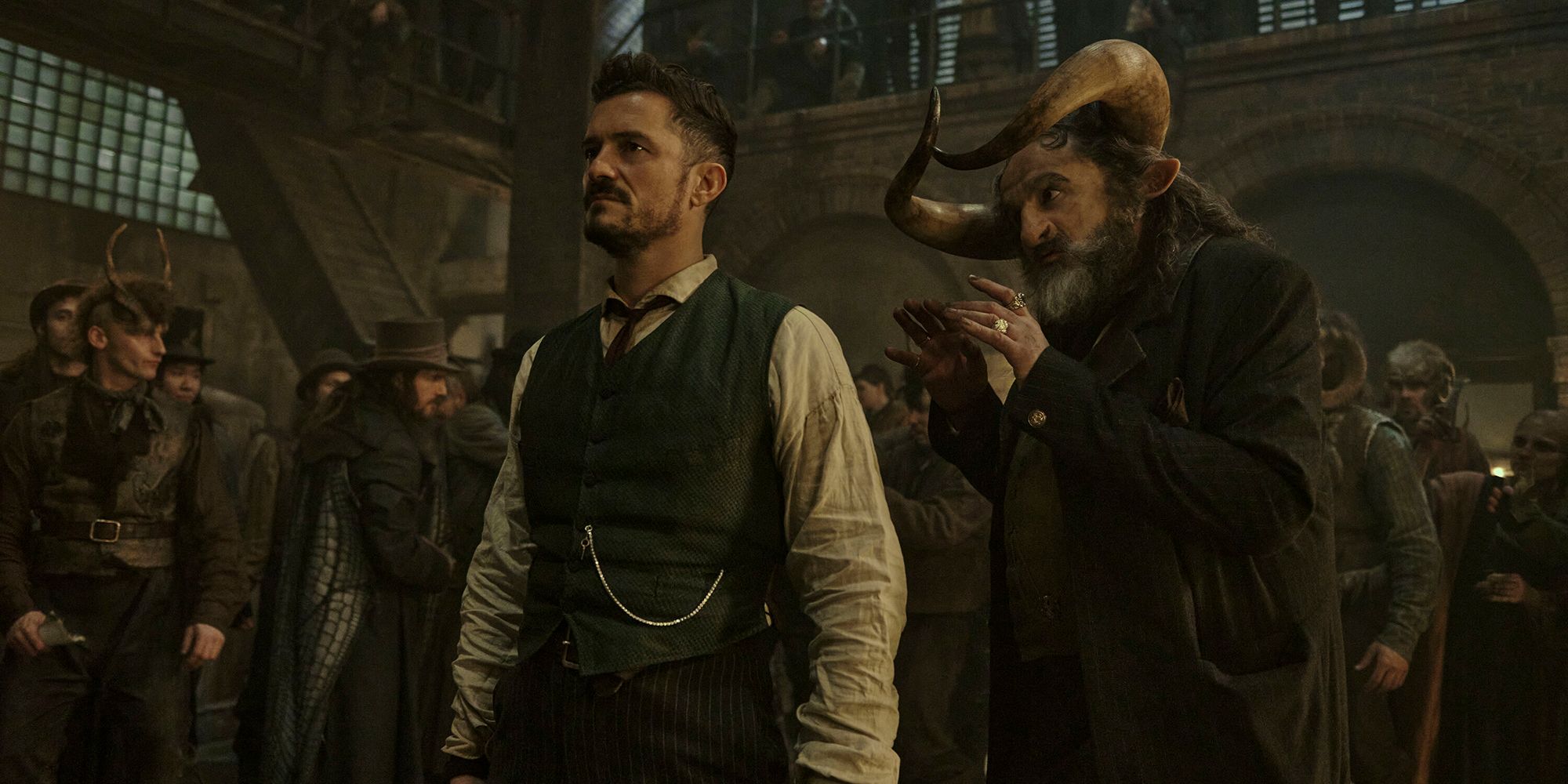 Orlando Bloom shares his appreciation for how Carnival Row will end and explains why he wouldn't want to return for more. The first season of Carnival Row, which premiered in 2019, introduced a Victorian world inhabited by both Fae and humans. However, they do not live together harmoniously with the Fae refugees, who are looked down upon and oppressed by humans.
As tensions rose in the first season, the finale culminated in the Fae being forcefully sequestered to Carnival Row and a war brewing between the two factions. During an exclusive interview with Screen Rant, Bloom explains that the finale of the second season was always the ending envisioned for this story. He also reveals why he wouldn't want to draw out the story past this point, ruling out the possibility of reprising his role as Philo if Carnival Row were to find a way to continue.
Screen Rant: Carnival Row season 2 wraps up this 18-hour story. But there are reboots and revivals happening all over the place. Would you come back as Philo if another opportunity came to do Carnival Row again?
Orlando Bloom: You know what I love about this? We get to leave people wanting more. That's how I feel. Like I said, there's no source material, so where would this end up? Who knows? But there wasn't a vision for it past what we were filming. I don't know that we could have done it any more justice. Honestly, I'm down with 'leave 'em wanting more.' And that's what works.

As you said, there's 18 hours of film. That was a lot. Over five years, shut down for two, and the amount of work that goes into the special effects to bring what is an epic and awesome show. I mean, it's huge! That set, that set length, to get that up and running, it's a huge thing. I mean, it's beautiful. It was so epic and beautiful. But I don't know. A lot was said. Is there any more to be said? I feel like we said it all, in such a beautifully honest way, too. So, I like 'leave 'em wanting more.' Leave 'em wanting more.
Related: 10 Underrated Amazon Originals From The Past 5 Years
What Is Left To Wrap Up In Carnival Row Season 2?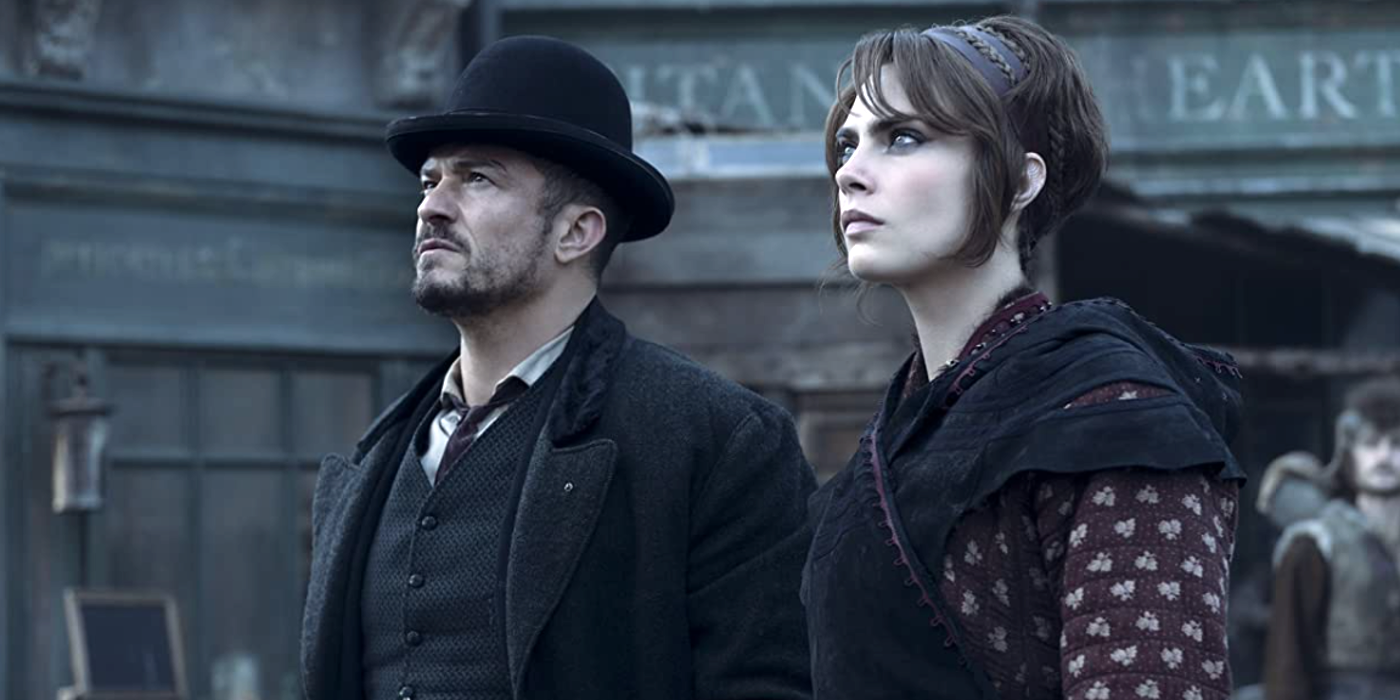 The first season of Carnival Row was centered around the mysterious murders that Philo was investigating, which uncovered even more secrets, including Philo's true parentage, a prophecy about his future, and how he was connected to the very killings he was investigating. The results of this investigation ended in tragedy, not only because Philo's father was killed by the killer, his wife Piety, but also because it brought the tensions between the Fae and humans to a head.
The second season of Carnival Row will delve further into the tensions as they continue to grow. The Fae are not only treated as less than human, being forced to live in the slums of Carnival Row, but they are also executed. This is what leads to a revolution that seems to be led in part by Vignette and the Ravens. Imogen and Agreus, who attempted to flee in the finale, are unable to escape the chaos and hatred and will be swept up in the brewing war as well.
Philo, who finally accepted his half-Fae bloodline in the finale, will have to grapple with his own duality with his own half-brother, Jonah, leading the charge against the Fae, and his love, Vignette, actively and brutally fighting against the humans. Philo has survived a war before, so he understands the cost, but he also recognizes why the Fae are fighting back against their oppressors. Perhaps the final season of Carnival Row will see the prophecy come to fruition as Philo rises up to become the great man he is destined to be and stop the war.
Next: Carnival Row: 10 Details Most People Don't Know About The Main Characters
Carnival Row season 2 premieres on Prime Video on February 17.