Nicolas Cage Cult Classic Gets Promising Sequel Update From Writer
Nicolas Cage cult classic, Willy's Wonderland, gets a promising sequel update from writer G.O. Parsons, who says development is "trending positively."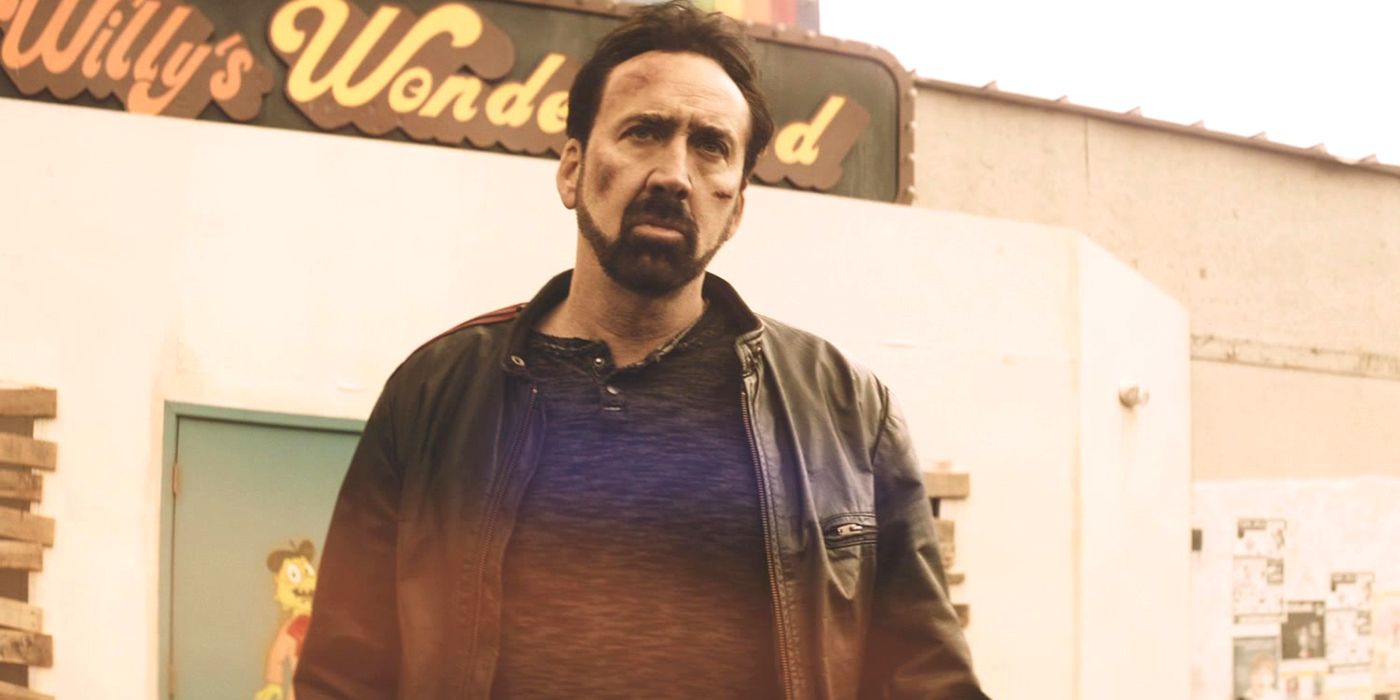 As his resurgence continues, the Nicolas Cage cult classic Willy's Wonderland has gotten a promising sequel update from writer G.O. Parsons. Cage starred in the 2021 horror-action-comedy movie as The Janitor, an unnamed and silent drifter who finds himself stranded in a small Nevada town, where he is hired to clean up an abandoned family entertainment zone. The Janitor quickly learns of the restaurant's haunted past, with the animatronic characters possessed by the souls of a serial killer and his acolytes, putting him into a fight to survive the night.
In honor of the film's two-year anniversary, G.O. Parsons took to Twitter to look back on the Nicolas Cage cult classic, Willy's Wonderland.
While expressing hs gratitude for the film's fans, the writer went on to offer a promising update on its sequel, revealing that development on a Willy's Wonderland 2 with Cage is "trending positively" and that he is working diligently to bring the necessary pieces together. Check out Parson's update above:
Related: Why Nic Cage Doesn't Talk In Willy's Wonderland
Why Willy's Wonderland 2 Would Be Great For Cage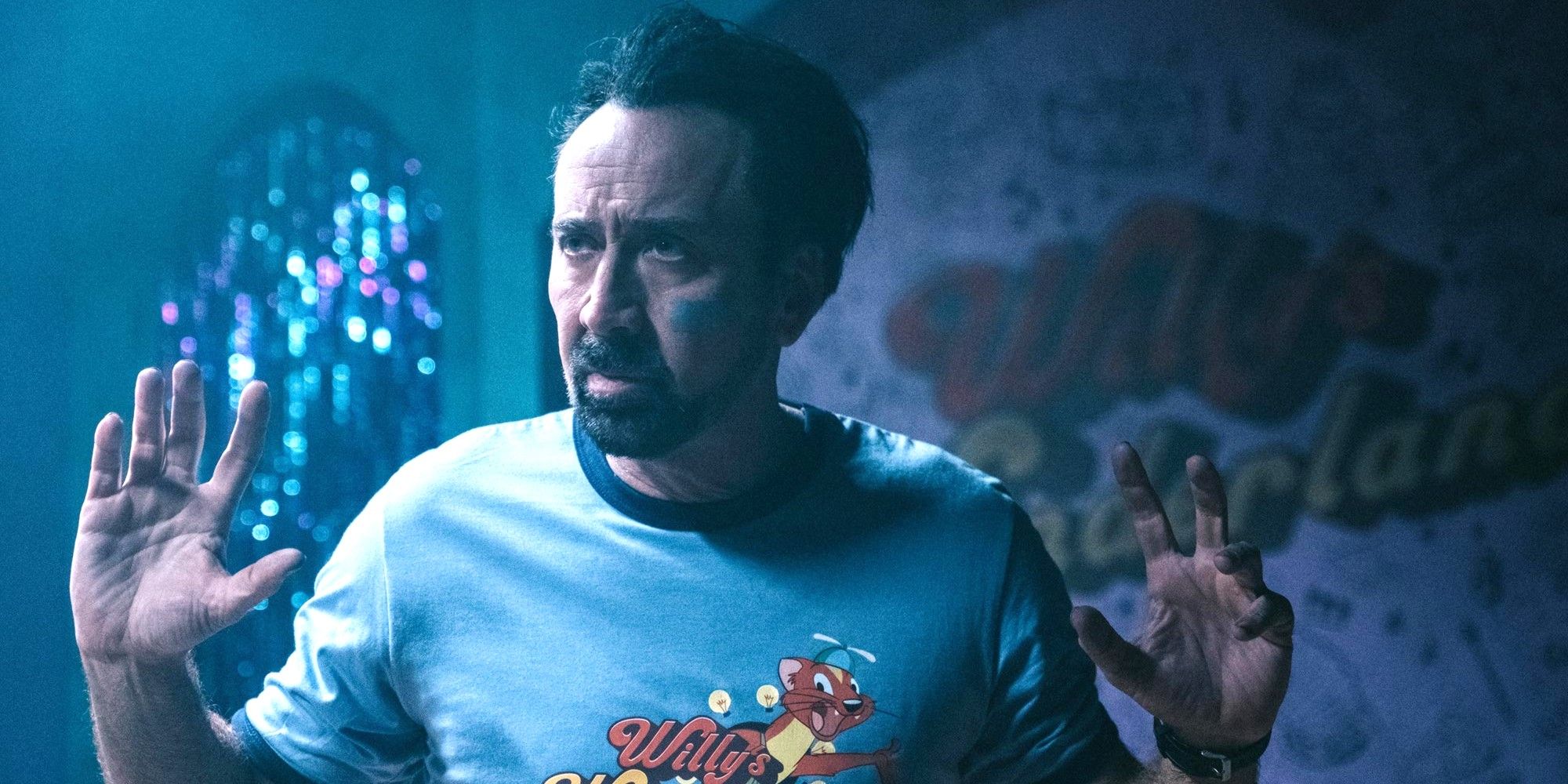 The original Willy's Wonderland came at an interesting time for Cage, releasing just a few years after his acclaimed role in Panos Cosmatos' Mandy, a film hailed by some as the actor's comeback. Its direct year of debut came with another of Cage's most celebrated recent performances with Michael Sarnoski's Pig, which the star himself initially credited as the favorite of his extensive filmography, only to more recently suggest Martin Scorsese's Bringing Out The Dead to hold that title. 2021 also saw the release of Sion Sono's Prisoners of the Ghostland, in which he starred as a similarly pensive figure.
While last year's The Unbearable Weight of Massive Talent was met with largely positive reviews for its meta reflection on the star's career, for many, Willy's Wonderland felt like the perfect meld of his recent acclaimed roles, and the more gonzo projects he had become known for in the years prior. Rather than exuding his character's personality via explosive dialogue, Cage brought every emotion of The Janitor to life with the most subtle of expressions. At the same time, Cage was able to tap into some of the skills from his action star days to deliver some pulse-pounding thrills.
Should Cage come back for Willy's Wonderland 2, it would also mark his first live-action sequel in over a decade since 2011's Ghost Rider: Spirit of Vengeance. Though some may argue the upcoming Five Nights at Freddy's movie makes a Willy's Wonderland sequel irrelevant, given Cage's film brought its own unique tone and style to the screen, the two could easily coexist and offer Cage an exciting character to further explore in-depth. In the meantime, audiences can revisit the original Willy's Wonderland streaming on Hulu now.
More: Willy's Wonderland Is Better By Not Being A Five Nights At Freddy's MovieSource: G.O. Parsons/Twitter