New Ghost Rider Cover Art Hints at Weapon X Connection
The solicits for a upcoming issue of Ghost Rider feature the Rider wearing a similar helmet to the one Wolverine wore in the seminal Weapon X story.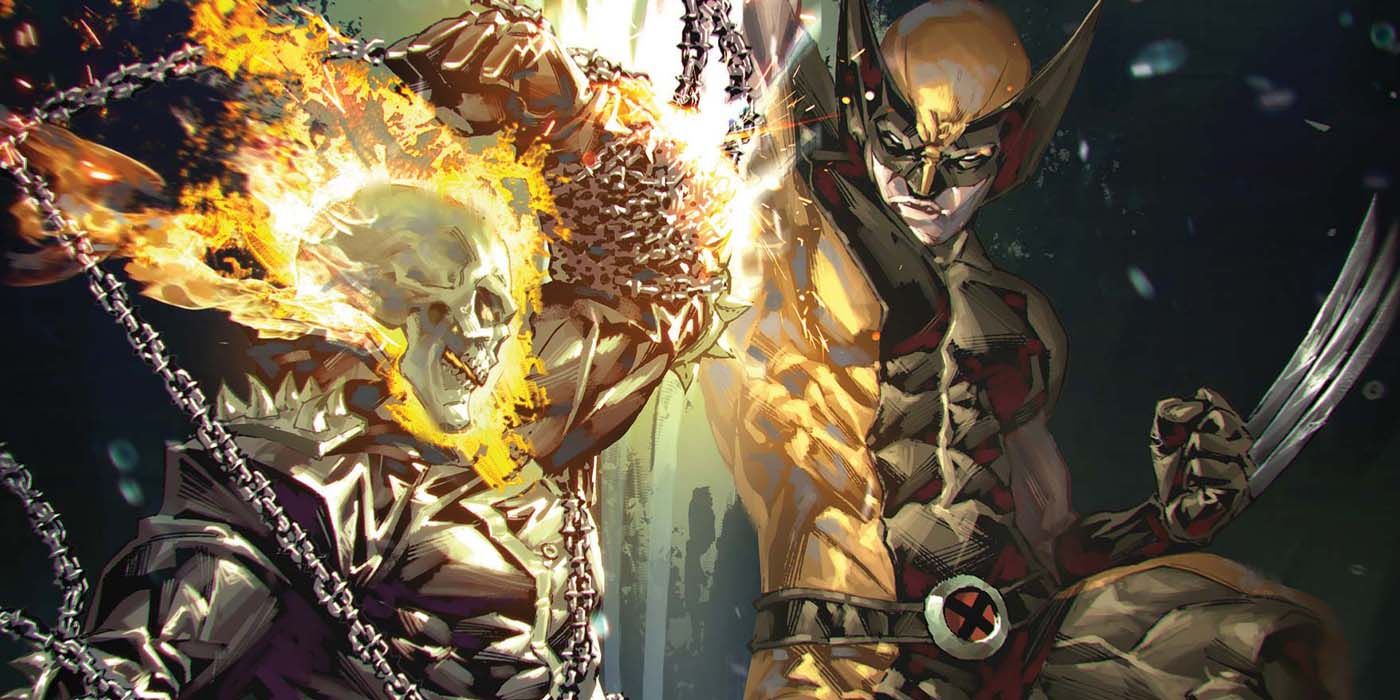 Ghost Rider may be the Spirit of Vengeance, but a new cover reveals that a possible connection to Weapon X, the famous storyline that revealed the origin of Wolverine's adamantium-laced skeleton.
The new cover by artist Björn Barends arrives with the recently-released solicitation for Ghost Rider #13, due to be released this April, as revealed by Newsarama. Written by Benjamin Percy and with art by Corey Smith, the solicit states that "(another) Ghost Rider is on the loose, leaving behind a wake of fiery destruction and brutality beyond measure!" The solicit also promises the return of '90s Ghost Rider Danny Ketch, although whether he's the aforementioned Rider responsible for all that "fiery destruction and brutality" remains to be seen. Whatever the case, the cover features a Ghost Rider wearing what appears to a version of the famous helmet Wolverine wore when subjected to his Weapon X brainwashing.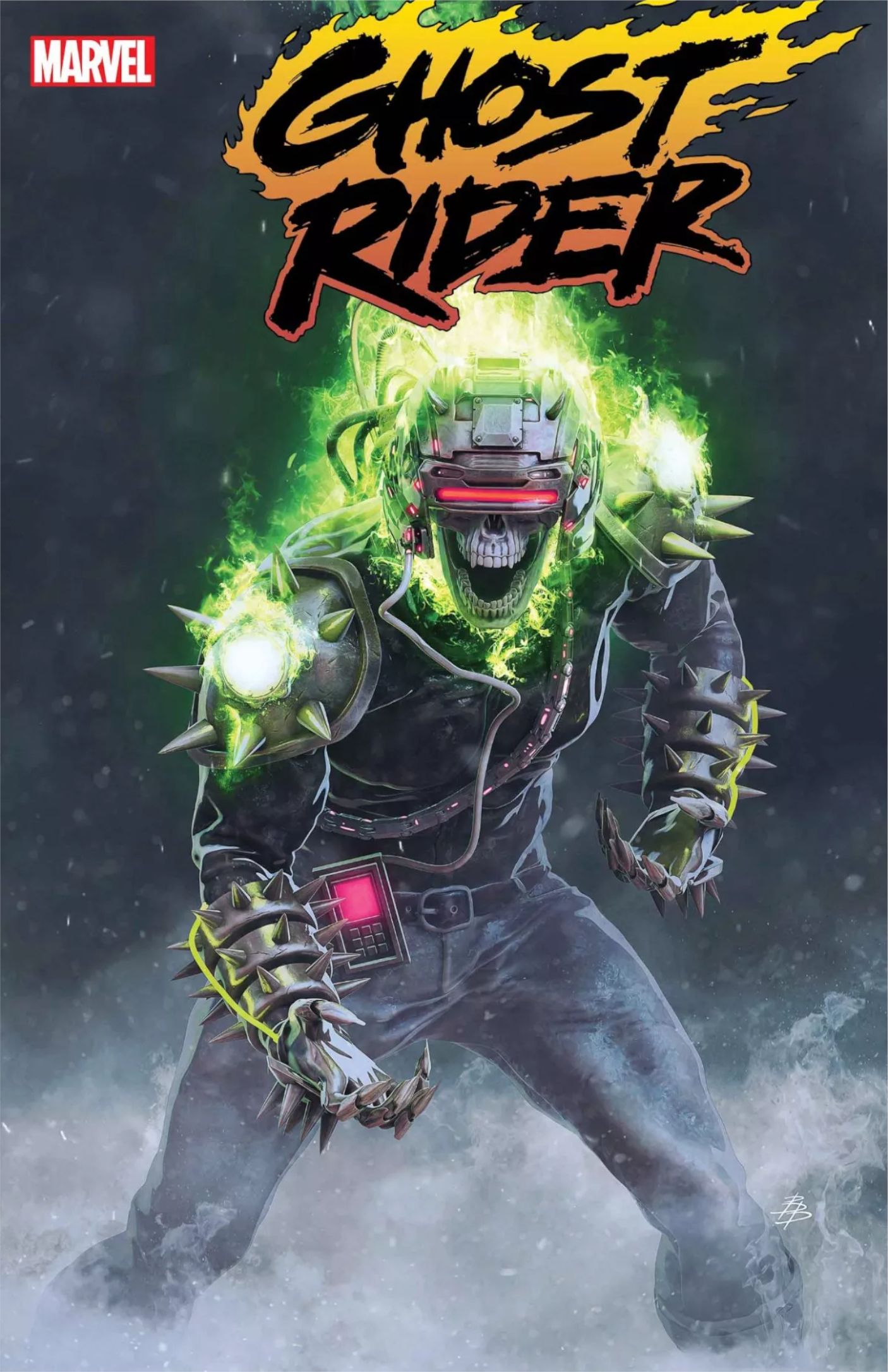 Considering Wolverine and Ghost Rider are set to cross paths in this summer's Weapons of Vengeance crossover, it seems likely that story will at the very least be set-up in Ghost Rider #13.
Related: Avengers Introduces a Unique New Rule for Ghost Rider's Powers
Why Is Ghost Rider Wearing Wolverine's Weapon X Helmet?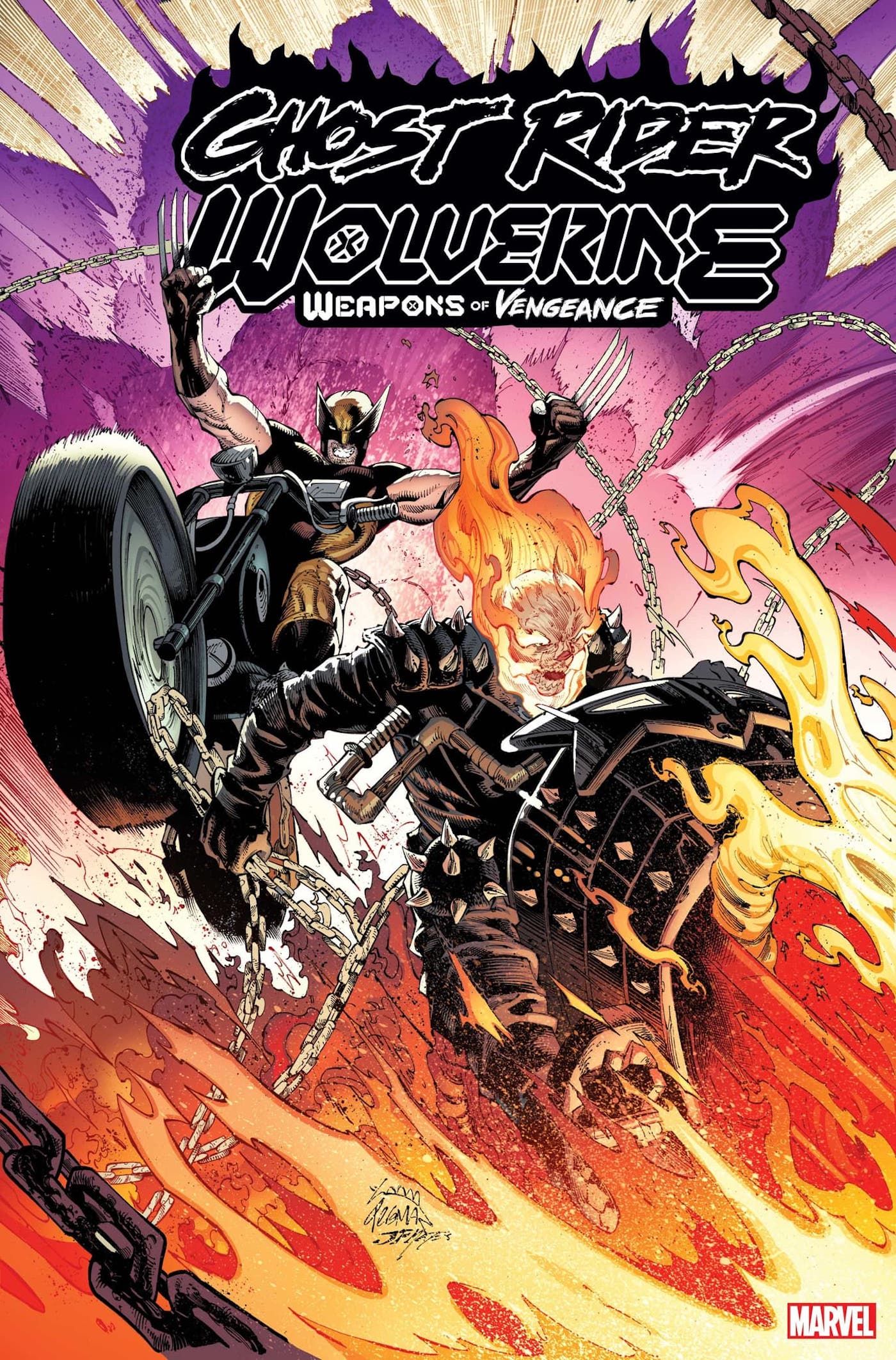 Original and current Ghost Rider Johnny Blaze has had quite the eventful run under Percy and Smith so far, hooking up with the occultist FBI agent Talia Warroad and getting possessed by the demon Exhaust, a manifestation of Johnny Blaze's dark impulses (and who, oddly enough, was exorcised from Blaze with the help of Wolverine). Blaze and Warroad ultimately discover that Blackheart, the son of Hell-lord Mephisto, is behind a plot to take over the shadowy, dark underbelly of the United States. Given that it was recently revealed that this dark underbelly includes scientists performing inhumane, occult experiments on human test subjects, it's not hard to see the Weapon X connection.
Of course, Weapon X is easily one of the greatest Wolverine stories ever told. The brainchild of writer/artist Barry Windsor-Smith, Weapon X was one of the first stories to delve into Logan's mysterious past, revealing for the first time how he was brainwashed and experimented on by a clandestine government organization. Weapon X also introduced the funky headgear Wolverine wore as a part of his brainwashing/mental conditioning, a look which became so ubiquitous that it was eventually turned into action figures and even appeared in 2016's X-Men: Apocalypse. The appearance of a similar helmet on Barends' Ghost Rider cover hints that a similar brainwashing of one of the Ghost Riders might be in the cards, and it would be a perfect way to set the stage for the upcoming crossover with Wolverine.
However events play out, it will be most interesting to see how Wolverine and Weapon X play into upcoming issues of Ghost Rider.
Next: Wolverine's Claws Get a Fiery Upgrade by Stealing Ghost Rider's Power
Ghost Rider #13 is on sale April 2023 from Marvel Comics
Source: Newsarama