Nat Wolff, Brittany O'Grady & Aimee Carrero Interview: The Consultant
The Consultant introduces a mysterious man named Regus Pattoff, who steps in after the CEO of CompWare, a gaming app development company, is killed in a shocking turn of events. Pattoff introduces himself as the consultant and begins running the company, which confuses Elaine and Craig, who begin investigating who this man actually is. However, as new opportunities for success crop up, employees begin to support Pattoff's goals and strange ideas. As secrets are revealed and money and power are on the line, the question becomes, what would you do to be successful?
Based on the 2016 novel of the same name by Bentley Little, The Consultant is a dark comedy-drama that taps into horror and surrealism. The Consultant has an impressive cast, including Christoph Waltz, who also serves as an executive producer, Nat Wolff, Brittany O'Grady, and Aimee Carrero. The Consultant was adapted for television by Tony Basgallop, who serves as executive producer along with Matt Shakman, who also directs the pilot.
Related: Where to Watch The Consultant
Screen Rant spoke with Wolff, O'Grady, and Carrero about their new Prime Video series, The Consultant. O'Grady revealed her first thoughts when reading the script, and Wolff discussed working with Tony Basgallop and Matt Shakman. Carrero shared what draws her to projects like The Menu and The Consultant.
Nat Wolff, Brittany O'Grady & Aimee Carrero on The Consultant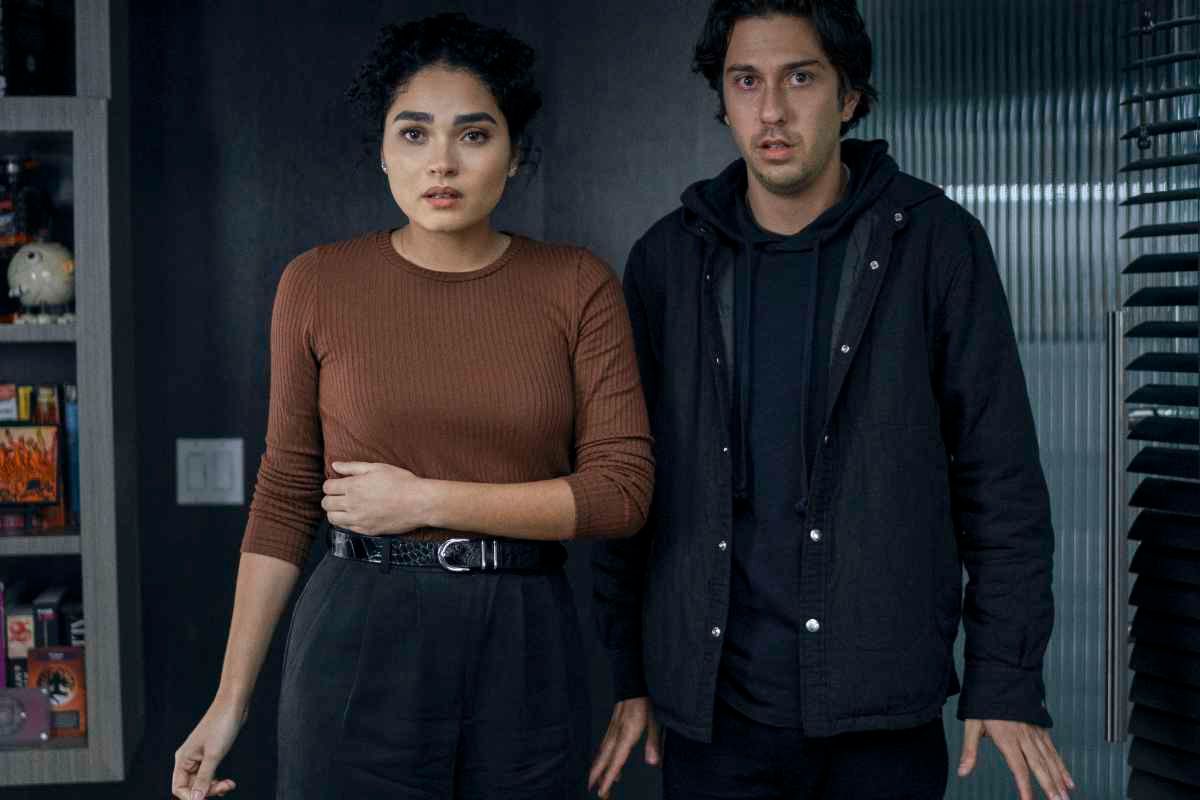 Screen Rant: What an amazing job on this show, it kept me guessing all the way through. Brittany, the first scene really sets the tone for the whole show and leads you to the unexpected. What were your first thoughts when you were reading the script?
Brittany O'Grady: I was just so excited to enter the world of this story. I wanted to do it through Elaine's perspective. I loved her determination, I loved her passion for the company and her drive, and then her relationships with the people around her, and just the elusiveness of where she's going to go. So that's what made me really excited about doing this. And the cast.
Yeah, the cast is amazing. You guys are all incredible.
Brittany O'Grady: That was also a big bonus, I have to say.
Nat, The Consultant has a very unique tone, keying into horror, comedy, and even a bit of surrealism. Can you talk to me about working with Tony to find the right tone for each one of these scenes, and finding the right tone for your character?
Nat Wolff: When I got the pilot script, because that's all we had in the beginning. I read it, and in the beginning, it was eerie, and you could feel these themes kind of creeping in, and it had this almost detective element, and I was like, "Wow, this is a really interesting landscape for a story." And then the twist happened at the end of the pilot, and I screamed in my apartment. I was like, "I have to be part of the show. I'm dying to be part of [it]." It's exactly my sensibility, as an audience member. So I chased this part down, like a rabid dog.

And then, it was a lot of working with Tony and then Matt Shakman, who directed the pilot, who's incredible, in finding the tone. But also, it was just clear in the scripts. It was the kind of writing where you don't want to change a single comma. Tthe writing, it told you what it was, it did a lot of work for you. Whereas a lot of times, you do something with a less good script, you're kind of working it to make it work. You're maneuvering yourself and the words and things. But this was like, every time I got a script in the email, it was like a Christmas present. I'd be, "Ooh, and I'd be like, what's going to happen next?"
That's how I felt with every episode; I want to get to the next one. Aimee, The Consultant's tone really reminds me of The Menu, in both projects. You're the bystander that gets swept up in the insanity. What was it about this project and the character that drew you to it?
Aimee Carrero: Well, what I loved about it were the overarching themes. I think as a human in the world, I've been thinking a lot about how did we get here? How does somebody get swept up into an ideology? And then I started thinking about how malleable our minds are, especially when in the hands of someone who is very powerful, who is very persuasive. And so, that interests me on a human level.

And also when it comes to Patti, she's someone who really thinks she knows who she is, and she's got a plan, and she's got a path, and it's been paved in concrete. And then things change. And I like that arc, of somebody who really thinks she knows all the answers, going from that to someone who, at the end just literally, her bags are packed, she's ready to go. She's starting again. And I just love that.
Brittany and Nat, your characters have a very interesting trajectory throughout the show that takes you guys in opposite directions. What was it about each of your character's journey that stood out to you, and why do you think they end up on the different paths they do? And that's for either one of you.
Brittany O'Grady: I think that, I'll say the one thing that I find special about Craig and Elaine's relationship is there is a sense of vulnerability in the workplace. And I can say for Elaine, that it really, in the show, [is] her only space to be vulnerable and truthful about where she's at. And I think that they're always going to be connected in this sort of journey together, even though they choose to make different choices and challenge each other. And I think that they kind of align, even though that they're going separate ways, but that was just something that I think that still kind of keeps them connected, even though they definitely choose to deal with the consultant in a different way.

Nat Wolff: One thing I loved about the love triangle with the three of us was that, before Amy steals this from me…

Aimee Carrero: I think you're about to steal it from me.

Nat Wolff: No, I said it first. No, is that even though there's a lot of love in the relationship with Craig and Patty, they don't really see each other. And the Elaine and Craig relationship, those are two people that really do see each other, and it's scary to be in a relationship where you're seen. That takes more maturity, and I think throughout the season, you're watching my character really mature.
About The Consultant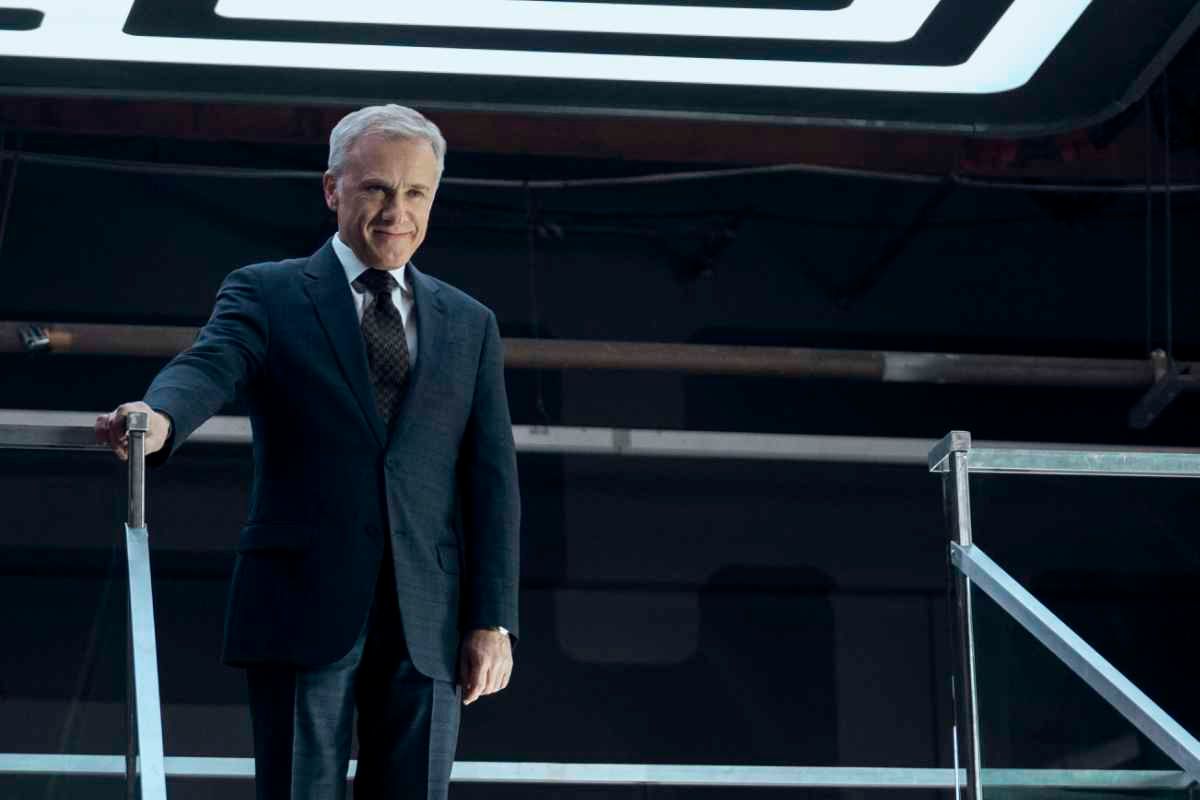 Mr. Patoff, a mysterious consultant, swoops in to rescue a company in turmoil following the sudden violent death of their CEO. Mr. Patoff steps in and begins running the company, much to the employees' surprise and confusion. However, when new opportunities present themselves the question becomes how far will one go to get ahead and survive.
Check out our other The Consultant interview with Christoph Waltz, Tony Basgallop & Matt Shakman.
Next: The Menu Theory: The Characters Represent The Seven Deadly Sins
The Consultant premieres on Prime Video on February 24.