Murder House's Story Mirrored Rosemary's Baby
It's no secret that American Horror Story takes inspiration from many classic horror movies, and American Horror Story: Murder House has strong similarities to Rosemary's Baby. Although each season of American Horror Story has told original stories, they are heavily influenced by real-life crimes, events, and people, as well as legends, supernatural creatures, and horror movies. The influences of the latter are quite evident, as some seasons have even paid homage to some classic horror scenes, and one movie that has inspired American Horror Story is Rosemary's Baby.
Based on the 1967 novel by Ira Levin and directed by Roman Polanski, Rosemary's Baby is the story of a young woman named Rosemary Woodhouse (Mia Farrow), who's married to a stage actor named Guy Woodhouse (John Cassavetes). The Woodhouses move into the Barmford apartment building in New York City, where Rosemary becomes pregnant, but she also suspects that her strange elderly neighbors are involved in a Satanic cult, and have been grooming her with sinister intentions. On the other hand, American Horror Story: Murder House follows the Harmons, who move into the title house, where Vivien (Connie Britton) gets pregnant from the mysterious Rubber Man, and the ghosts at the house plot to drive her insane, but there's another key similarity between Murder House and Rosemary's Baby.
Related: American Horror Stories Adds A New Twist To Rosemary's Baby's Story
Constance Langdon Is AHS: Murder House's Minnie Castevet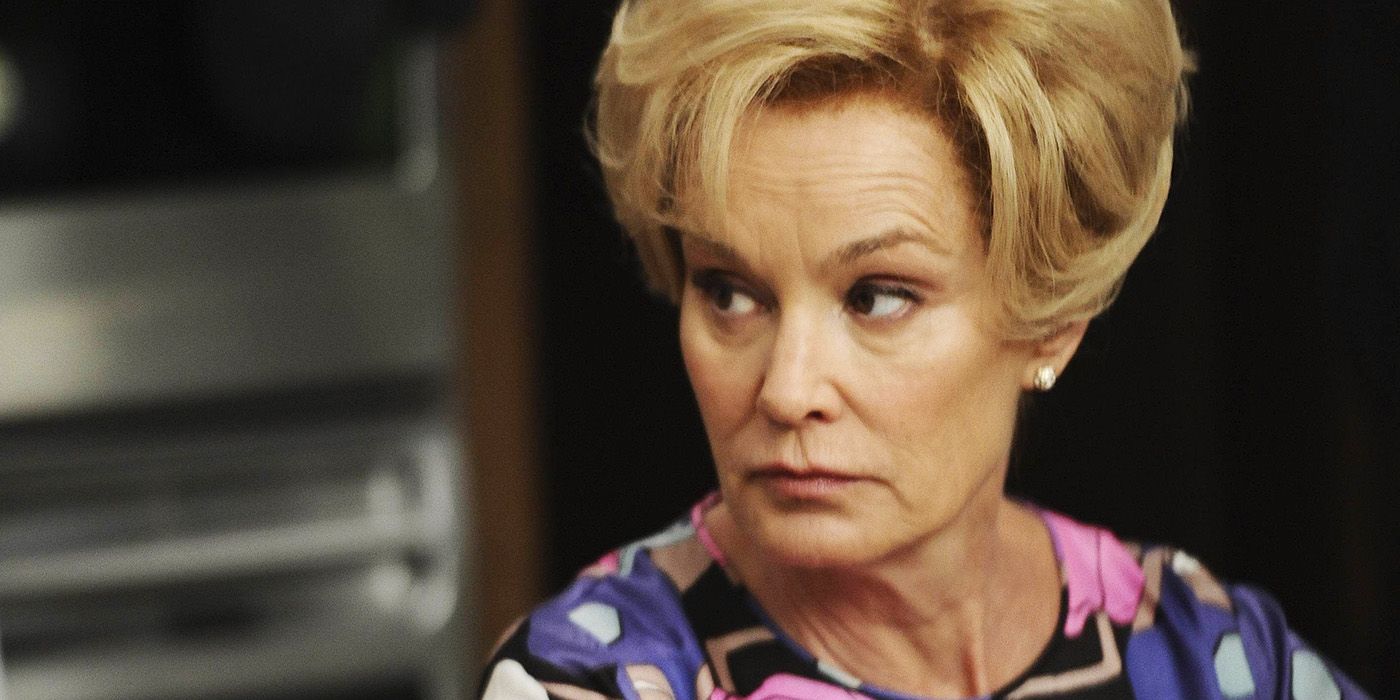 When the Harmons moved to Murder House, they met their neighbor, Constance Langdon (Jessica Lange), a previous resident of Murder House. Constance committed various murders at the house and thus was responsible for the presence of some of its ghosts, most notably her husband, Hugo Langdon, and their maid Moira O'Hara (Frances Conroy and Alexandra Breckenridge). Constance's son, Tate (Evan Peters), was also a ghost after he was killed by a SWAT team in the house after committing a mass shooting at his high school. Tate was the Rubber Man who got Vivien pregnant, and Constance learned through medium Billie Dean Howard (Sarah Paulson) that the result of a human/spirit conception would be the Antichrist. Constance earned Vivien's trust and offered her help during the pregnancy, assisting in the birth of her twins, but only one survived. Constance took the surviving baby, Michael, with her, who went on to become the Antichrist as seen in American Horror Story: Apocalypse.
In Rosemary's Baby, Rosemary's suspicions were correct and the Castevets were part of a Satanic cult, and Guy had joined them as he was desperate for his career to take off, so in exchange for a successful career, he allowed Satan to take possession of him, rape Rosemary, and father their child. Minnie was key to fulfilling the plan, and she earned the trust of Rosemary, so much so that she convinced her to go to Dr. Sapirstein instead of her own physician. In the end, Minnie and the rest of the cult took Rosemary's baby away from her and made her believe he was dead, but Rosemary soon found them looking after her horrific-looking baby as he was, indeed, the Antichrist.
What Happened To Michael Langdon In American Horror Story?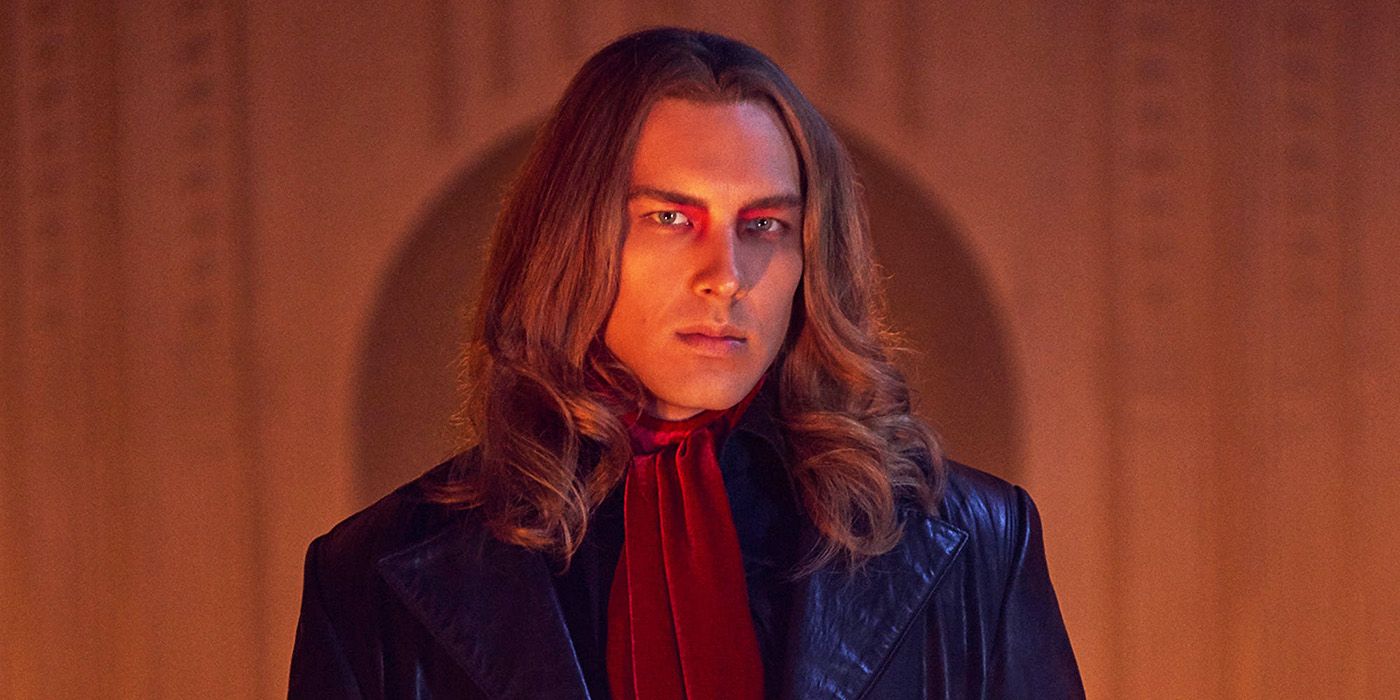 The fate of Rosemary's Antichrist baby is left unknown (though a failed sequel to Rosemary's Baby exists), but American Horror Story showed what happened to Michael Langdon after Murder House. The first season of American Horror Story ended with Constance finding Michael sitting on a rocking chair in his room after murdering his nanny, showing that there was something sinister and evil about him, and Billie Dean Howard was right about him being the Antichrist. Michael Langdon was at the front and center of American Horror Story: Apocalypse, where he showed the strength of his powers by not only completing the Seven Wonders test and becoming the next Supreme but also unleashing the end of the world.
What Michael wasn't counting on was Cordelia Goode (Sarah Paulson) protecting her coven before Michael's rise to power, and among them was Mallory (Billie Lourd), a powerful witch who was their only chance to defeat Michael. Through Tempus Infinituum, Mallory went back in time to 2015, when Michael was defenseless and unaware of his nature, and killed him by running him over repeatedly, right in front of Constance, who did nothing to save her grandson and left him to die on the street so he wouldn't become a Murder House ghost. Mallory saved the world from Michael Langdon's apocalypse, but not from the presence of the Antichrist on Earth.
Related: American Horror Story Apocalypse: Mallory's Powers Explained
Will American Horror Story See The Rise Of A New Antichrist?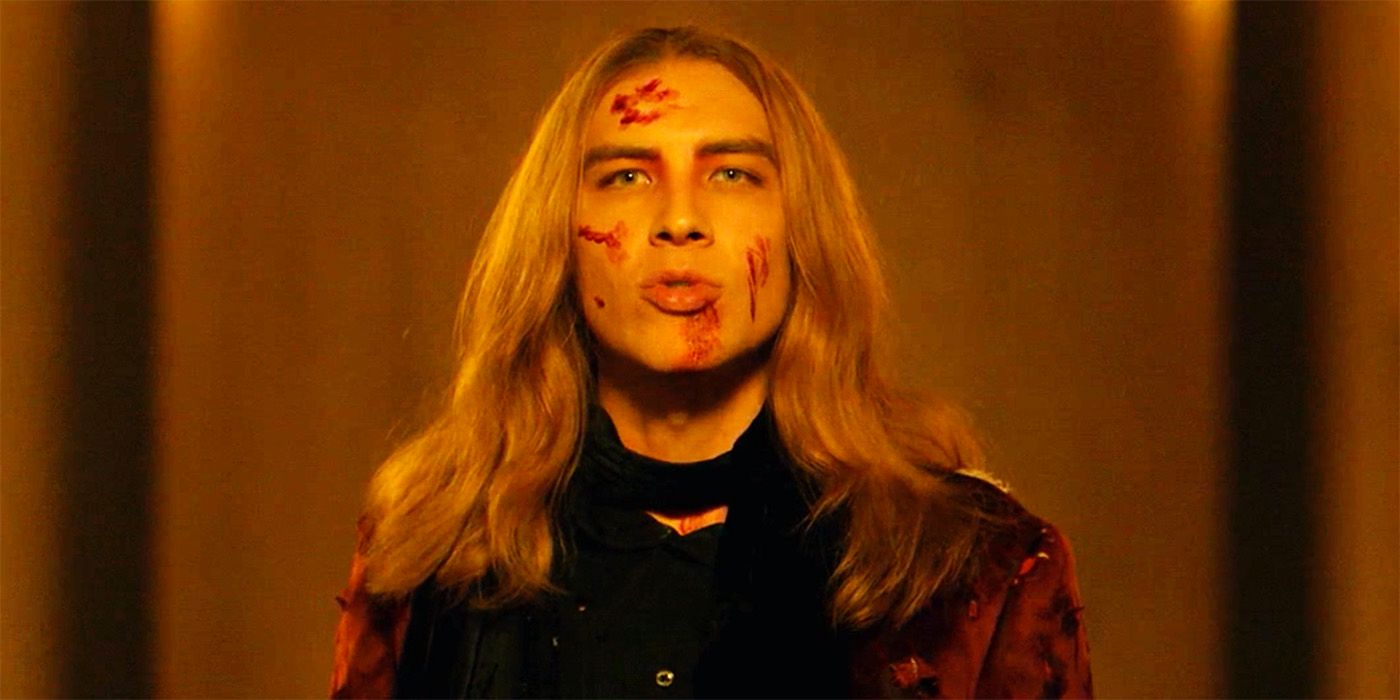 American Horror Story: Apocalypse ended with the big reveal of the death of Michael Langdon making way for the arrival of another Antichrist: Devan Campbell, who at the end of the season is seen when his parents arrive home and find that he killed his babysitter, very much like Michael did at the end of Murder House. However, American Horror Story hasn't mentioned Devan nor the presence of a new Antichrist in subsequent seasons, and it's unclear if the upcoming season 12 could address his story, but it's one loose end that, hopefully, the series won't forget or ignore.
Next: American Horror Story: Every Season's Connection Explained