Morbius Concept Art Reveals Alternate Design For Jared Leto's Vampire
Newly unveiled Morbius concept art shows that Jared Leto's vampire could have had a much more gothic appearance, topped with a sprawling cloak.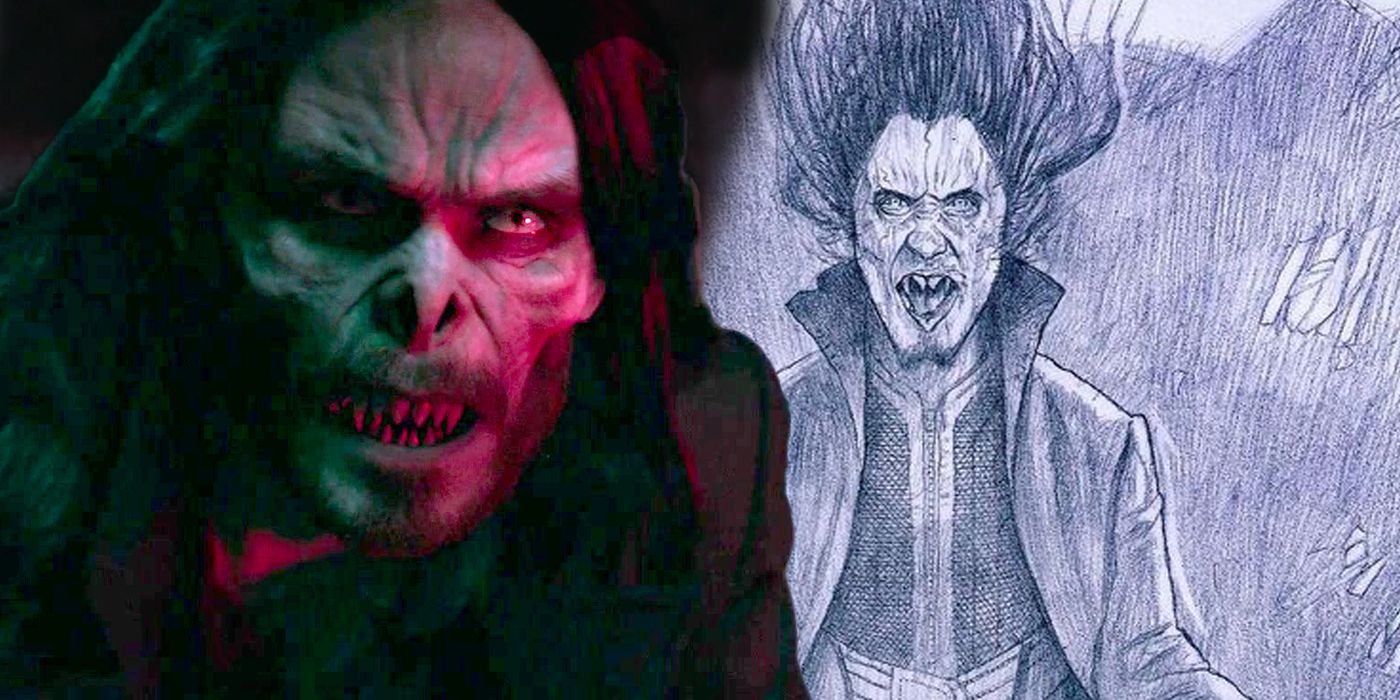 Morbius could have taken on a much scarier, more gothic appearance, new concept art shows. Jared Leto hit screens last year as Doctor Michael Morbius who uncontrollably shifts into a vampire after an attempt to cure his blood disease goes horribly wrong, appearing opposite Matt Smith who plays Milo. The film is the third part of Sony's Spider-Man Universe, following the Venom films, and relates to the Marvel Cinematic Universe Spider-Man films, though the ties between the SSU and MCU are currently dubious.
The concept artist Darrell Warner recently posted the Morbius artwork on Instagram, mentioning that director Daniel Espinosa had commissioned him for some provisional designs alongside other concept artists.
The terrifying sketches reveal a darker approach – resembling gothic-style vampires – that ultimately wasn't selected for production, which opted for a more comic-accurate Morbius design. The two concepts can be seen above:
Related: No Way Home's Dropped Vulture Plan Would've Saved Michael Keaton
How Morbius' Design Compared To The Comics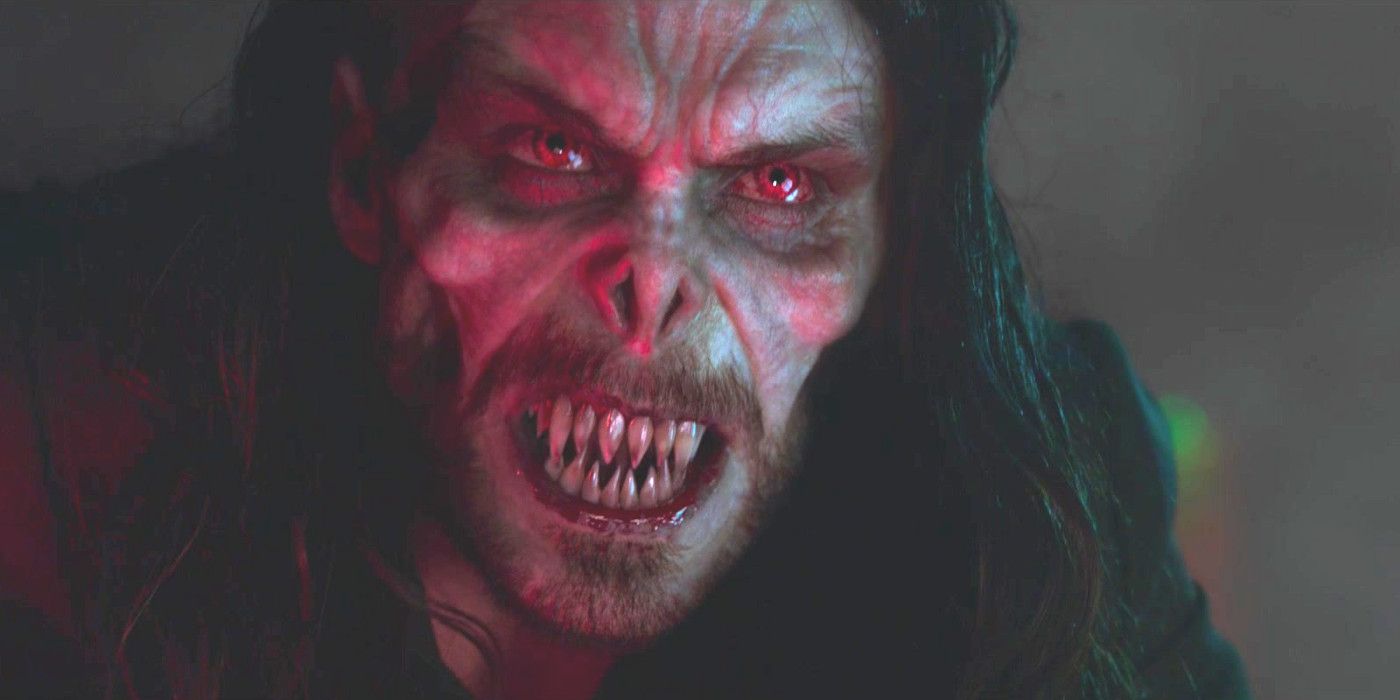 Morbius ultimately chose to employ a vampire design that more closely resembled the original comic look from the 1970s, when the character was first introduced by Roy Thomas and Gil Kane. In his vampire form, Morbius' face becomes incredibly pale and hollow, with glowing red, deep-seated eyes and an upturned nose, all key features of the comic look. Alongside this, the film was able to put a lot of detail into the wrinkles and creases in Leto's face, and, of course, the iconic fangs, of which there are many. Though Morbius received large volumes of scrutiny and criticism, it can certainly be praised for its fidelity towards Kane's original design.
What We Know About Morbius' Future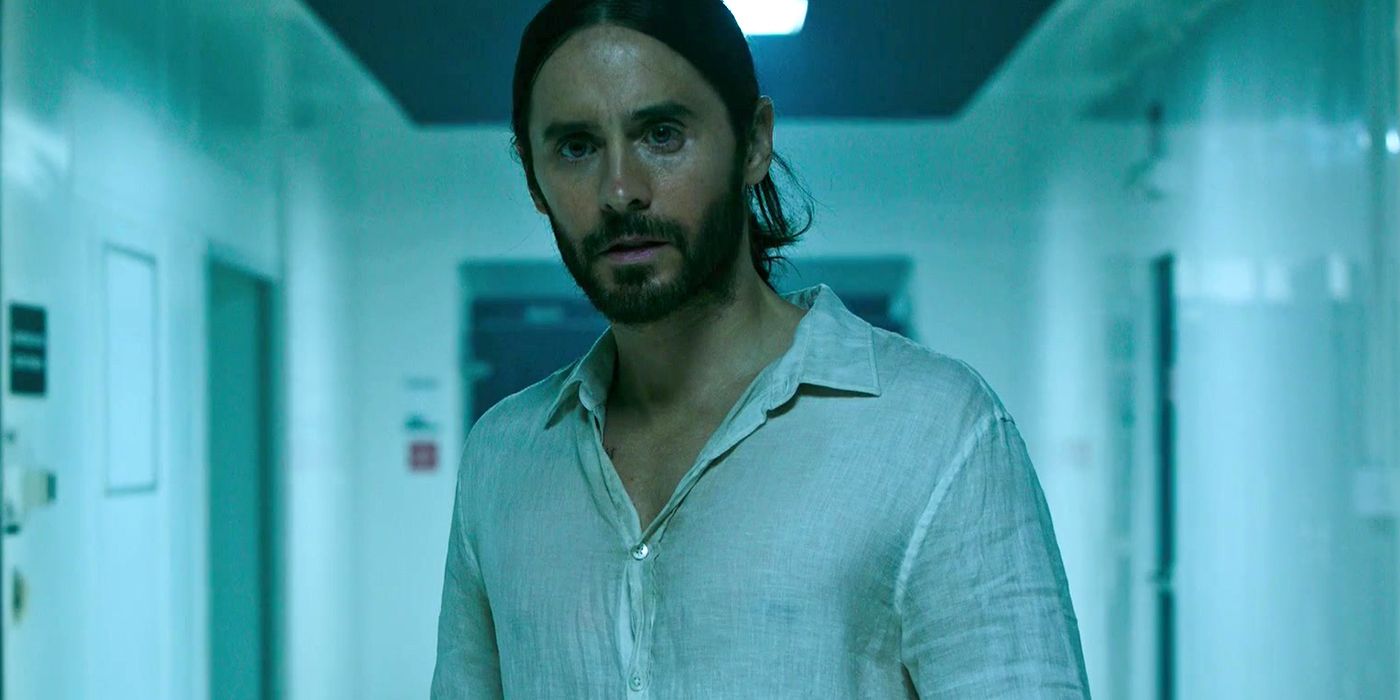 Given the overwhelmingly negative reception of Morbius, its relatively poor box office intake, and its subsequent mocking in popular culture, there has been no word on any planned sequel. Tom Hardy's Venom is currently the reason for the SSU's success, having accumulated over $1.3 billion at the box office across two films, with a planned third in the works. Morbius only made a comparatively measly $167.5 million. With several other SSU projects slated to release, including Kraven the Hunter, El Muerto, and Madame Web, Sony are already occupied with establishing its universe and preparing the eventual arrival of Spider-Man.
However, Morbius may still show up in the SSU, given that the mid-credits scene featured Michael Keaton's Vulture, last seen in the MCU's Spider-Man: Homecoming, and appeared to set up further projects. A planned storyline for what would've been Andrew Garfield's third appearance as Spider-Man in The Amazing Spider-Man 3 included the Sinister Six, a group of villains assembled to enact revenge upon Spider-Man for inflicting so many defeats upon its members. With Morbius' ostensible partnering with Vulture, and more villains yet to be introduced to the SSU, it seems that the Sinister Six may be Sony's ultimate plan for Spider-Man. Whether this will include Morbius remains to be seen, though it seems safe to say Morbius might not receive a sequel.
Next: Sony's Sinister Six Cast (As We Know It)Source: Darrell Warner/Instagram