Miles Morales Calls Out A Major Marvel Comics Diversity Problem
Marvel Comics has come a long way in terms of representation, but as Miles Morales points out, Black heroes still tend to exist in individual vacuums.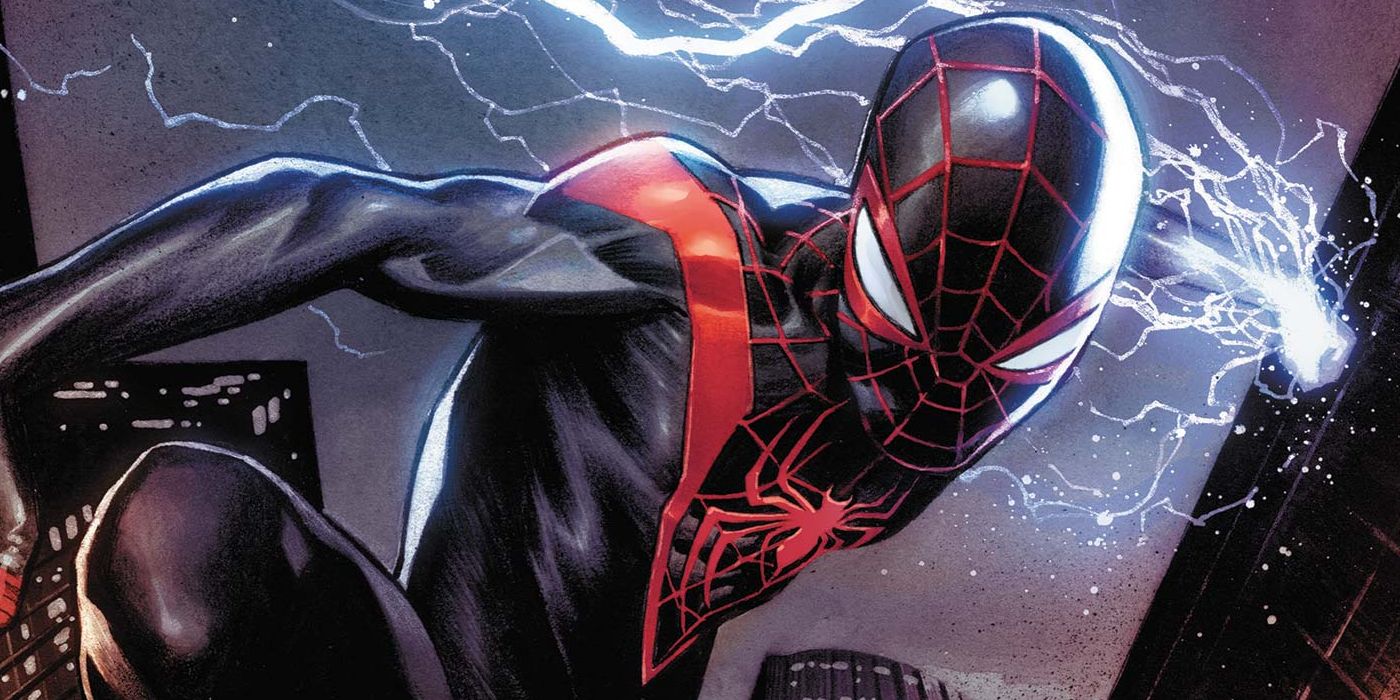 Warning: Spoilers for Miles Morales: Spider-Man (2022) #2 ahead!Marvel Comics has made leaps and bounds in portraying superheroes of diverse backgrounds ever since Miles Morales took up the mantle of Spider-Man, but quantity isn't the only issue that affects representation. As Miles rightly points out in his most recent issue, it's not often he gets to work with other Black superheroes – but why? Marvel's roster (and New York in particular) is full of Black heroes, so why is it such a rarity to see them working together?
Miles' debut in 2011 was followed by a wave of soft reboots that saw legacy titles pass to a more diverse array of characters as part of Marvel's Marvel NOW! initiative. These included Sam Wilson taking over as Captain America, Jane Foster becoming Thor and Laura Kinney adopting the Wolverine moniker. Since then, Miles has gone on to be incorporated into the mainstream Earth-616 Marvel Universe. Here he has developed his own unique list of villains and allies, including the clone Shift, the high-flying Starling (Tiana Toomes, granddaughter of the Vulture), and Mile's own evil doppelganger, Selim. While Miles' exploits in his ongoing series have been a rousing success, the same camaraderie hasn't yet materialized in crossovers.
Related: The MCU's Ms. Marvel Problem Proves Comics Are Failing 'Diversity'
This frustration is quietly expressed in Cody Ziglar, Frederico Vincentini, and Bryan Valenza's Miles Morales: Spider-Man (2022) #2. Returning to the scene of the previous issue's break-in by the villainous wanna-be Bumbler, Miles is surprised to find Misty Knight investigating the same crime. Awestruck, Miles hurriedly suggests a team-up, but his excitement is tempered by a more subdued "…and it would be kinda dope to work with another Black hero."
Miles and Misty's Team-Up Shouldn't Be Out of the Ordinary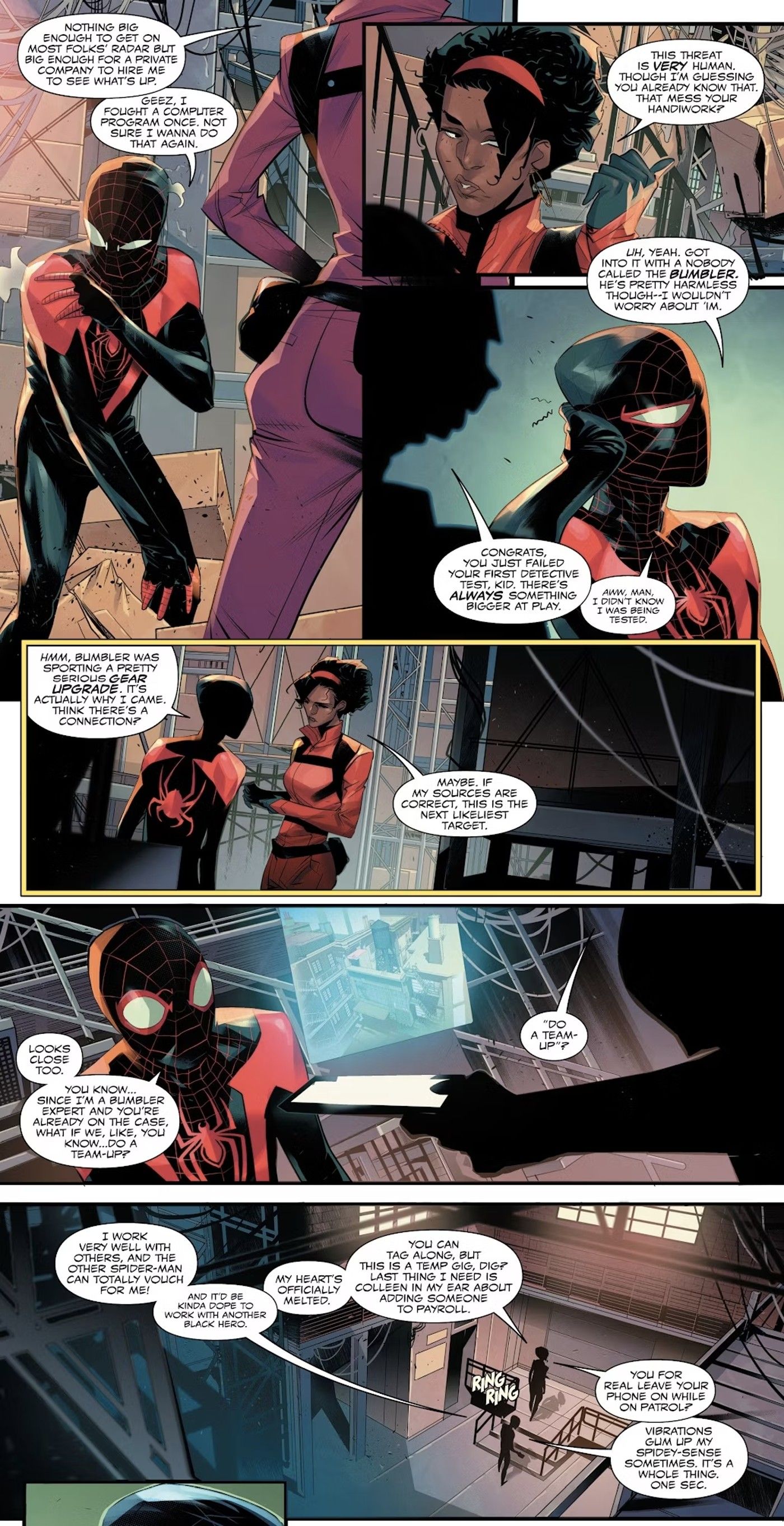 This comment emphasizes that, while Marvel's roster is full of Black heroes, they all tend to work within their own bubbles. T'Challa is surrounded by other Black characters, but that is primarily because he is a figure of authority in a Black country. Figures like Luke Cage, Sam Wilson, and Monica Rambeau command positions of leadership, but they are often placed on pedestals as exemplary figures and are not often shown working side-by-side with Marvel's other Black characters.
This is not to disparage Marvel's work toward inclusivity in its characters: the publisher has come a long way in the past 10 years, and the efforts do show. The Marvel's Voices anthologies that are published several times per year make a point to highlight heroes and creators from underrepresented groups such as the Black, AAPI, LGBTQ+ and Latinx communities. And while these Marvel's Voices collections will often feature team-ups between heroes of diverse backgrounds, these sorts of occurrences in regular monthly series are rarer. As long as Miles Morales teaming up with another Black hero is something "dope" instead of a normal occurrence, however, Marvel's diversity efforts have a long way to go.
More: Marvel Is Finally Giving Black Legacy Characters The Spotlight They Deserve
Miles Morales: Spider-Man (2022) #2 is now available from Marvel Comics.