Meri Brown's 8 Biggest Scandals Explained
Meri Brown, the first Sister Wives wife, is now an ex, and she's had her fair share of scandals since the show launched. While Meri has always had a special place in the lives of other Brown family members, there have been many ups and downs over the years. Some acrimonious experiences between Meri and the other family members have led to various controversies. Also, her behavior on and off the show has caused some tension.
While Meri isn't the only one to be involved in scandals on Sister Wives, viewers have been looking at her behavior more closely recently. In fact, as of late, Sister Wives' Meri Brown has been perceived negatively. Her sketchy reputation is linked with the consequences of various troubling actions by the reality television star. Eight of Meri's scandals have impacted her image significantly.
Related: Why Sister Wives Fans Feel Meri Loses Most With The Collapse Of The Brown Family
8
Catfishing Ruined Sister Wives' Meri Brown's Relationship With the Family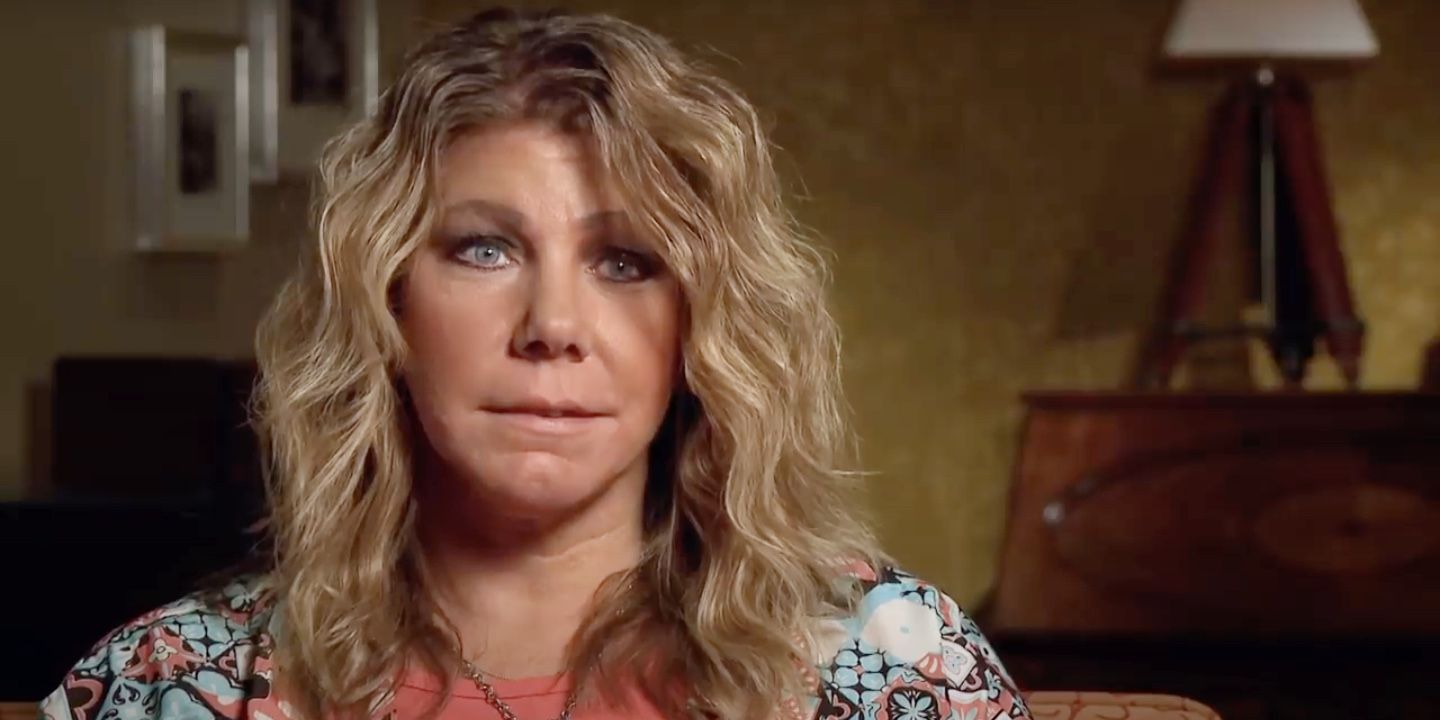 Meri's catfishing scandal is the most recognizable low point in her life on Sister Wives. Specifically, she fell in love with someone she thought was a man. However, "he" actually turned out to be woman. When Kody Brown found out, he didn't react well, and was ultimately unable to forgive her. The situation caused incredible tension between her and many family members. Her relatives felt betrayed by this emotional affair. When the various details of this scandal surfaced, it was shocking.
A closer look at Meri's infamous catfishing scandal shows how complicated the relationship got. Meri said that feeling lonely (and being pushed out of the family) were reasons why she was vulnerable, and a target. In 2015, con artist Jackie Overton, who posed as international tycoon Sam Cooper, took advantage of this sense of isolation. Despite the fact that Meri was fooled, her own behavior may have been the beginning of the end of the close-knit interactions between the wives.
7
Sister Wives' Meri Brown's LuLaRoe Connection Is Controversial
In 2016, Meri and Christine Brown joined LuLaRoe, which has gotten bad press for possibly being an MLM (multi-level marketing) scheme. The company's known for selling women's leggings. The firm is also known for recruiting women to sell its merchandise on their social media accounts. With a vast network due to their huge fan base, the two women became very successful LuLaRoe representatives. However, Meri's link with LuLaRoe is controversial.
LuLaRoe has been alleged to be a pyramid scheme. Many lawsuits and investigations have shown the extent that the company may exploit people. For example, The Rise and Fall of LuLaRoe, a Discovery+ documentary, features the viewpoint that the company promoted cult-like behavior while selling low-quality and faulty products. Fans are disappointed with this connection to the MLM. Reddit user QuarterBackground said, "The fact Sister Wives continue to shill MLM, harming people along the way, is maddening. Why the need?" Despite this scandal, Meri continues to promote the controversial LuLaRoe brand.
Related: Why Sister Wives Fans Think Meri Brown Was Drunk On Instagram Live
6
Sister Wives' Meri Brown's Feud With Janelle Brown Got Noticed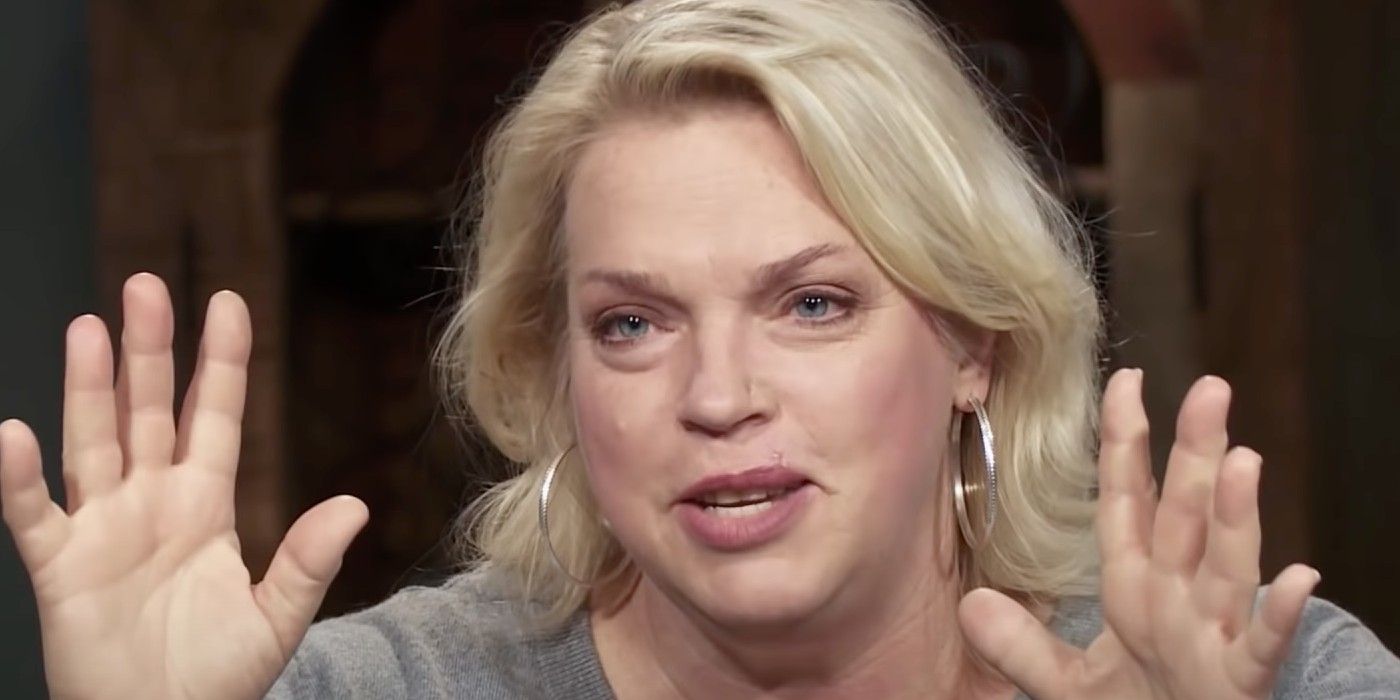 Janelle Brown met Kody because she was married to Meri's brother, which could be seen as a recipe for disaster. More recently, a dispute between the two sister wives was evident, over a pond on the Coyote Pass property. It's a fact that Meri and Janelle never got along.
Husband Kody said during the Sister Wives reunion this past year that his marriage to Janelle was a, "blessing of dilution," because it eased some of his problems with Meri. However, in the course of that "dilution," extreme jealousy issues arose early on. The envy seemed to reach critical mass, so much so that Kody explained that bringing Christine into the family seemed to ease some tension between Meri and Janelle. According to Janelle, Meri's abrasive personality was a major factor in their not getting along.
5
Sister Wives' Meri Brown's Been Accused Of Alleged Abuse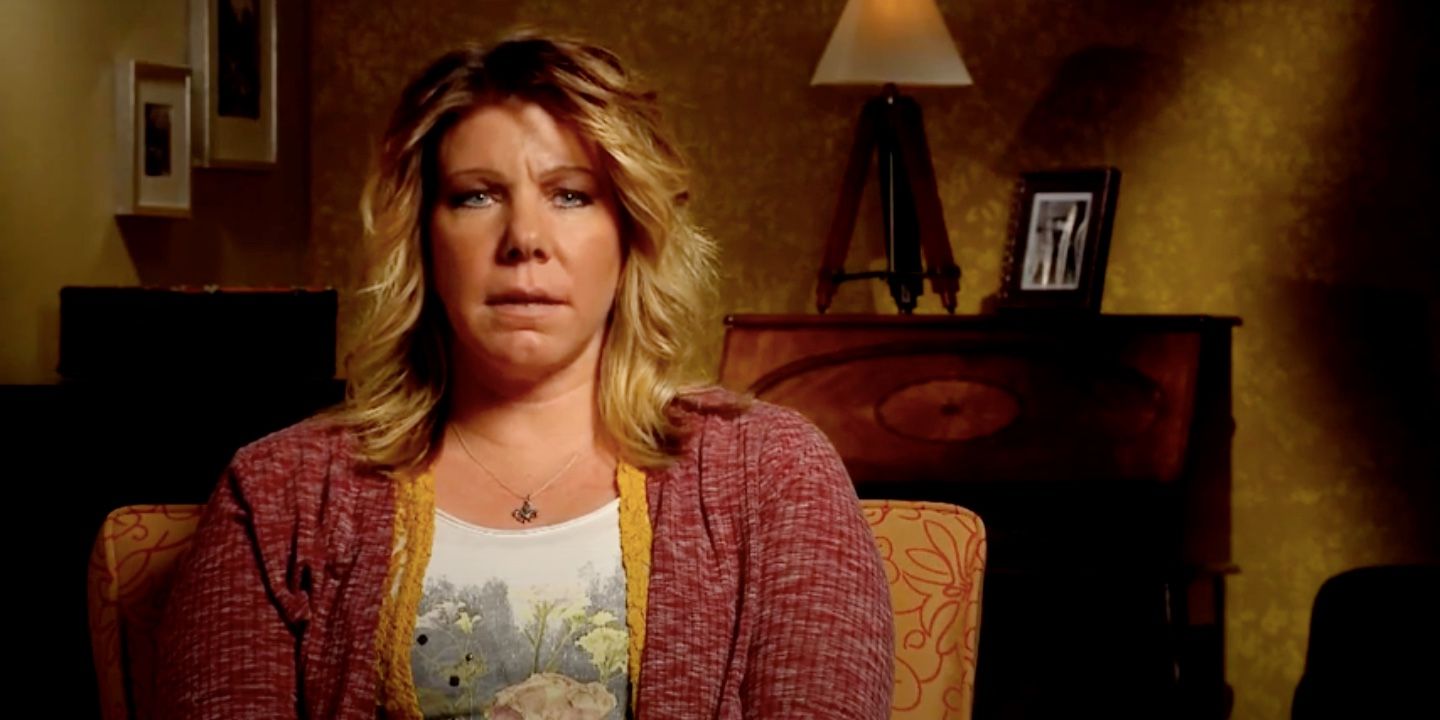 There may have been more to Meri's abrasive personality than Janelle talks about. Specifically, some of Janelle's and Christine's children have spoken out about being verbally abused by Meri. Because of various negative interactions, many of their children never felt safe with Meri.
Christine's son Paedon Brown elaborated on Janelle's description of Meri by saying that abrasive wasn't a strong enough word. During a YouTube Live at John Yates' channel, Paedon said, "Meri was not nice… Abrasive is not enough of a word to explain what Meri was to a few of us children specifically."
Related: Is Sister Wives Over Because Meri Brown & Kody Finally Split?
In a Q&A on her Patreon, Gwendlyn Brown, daughter of Christine, said, "[Meri] was scary as a kid, but she never attacked me, and I only saw her violent once." She said she witnessed Mykelti Padron, daughter of Christine, being hit by Meri. The claims of abuse are evidence of a possibly darker side of Meri, and only serve to paint her as a villain.
4
Sister Wives' Meri Brown's Relationship With Christine Brown Is Tense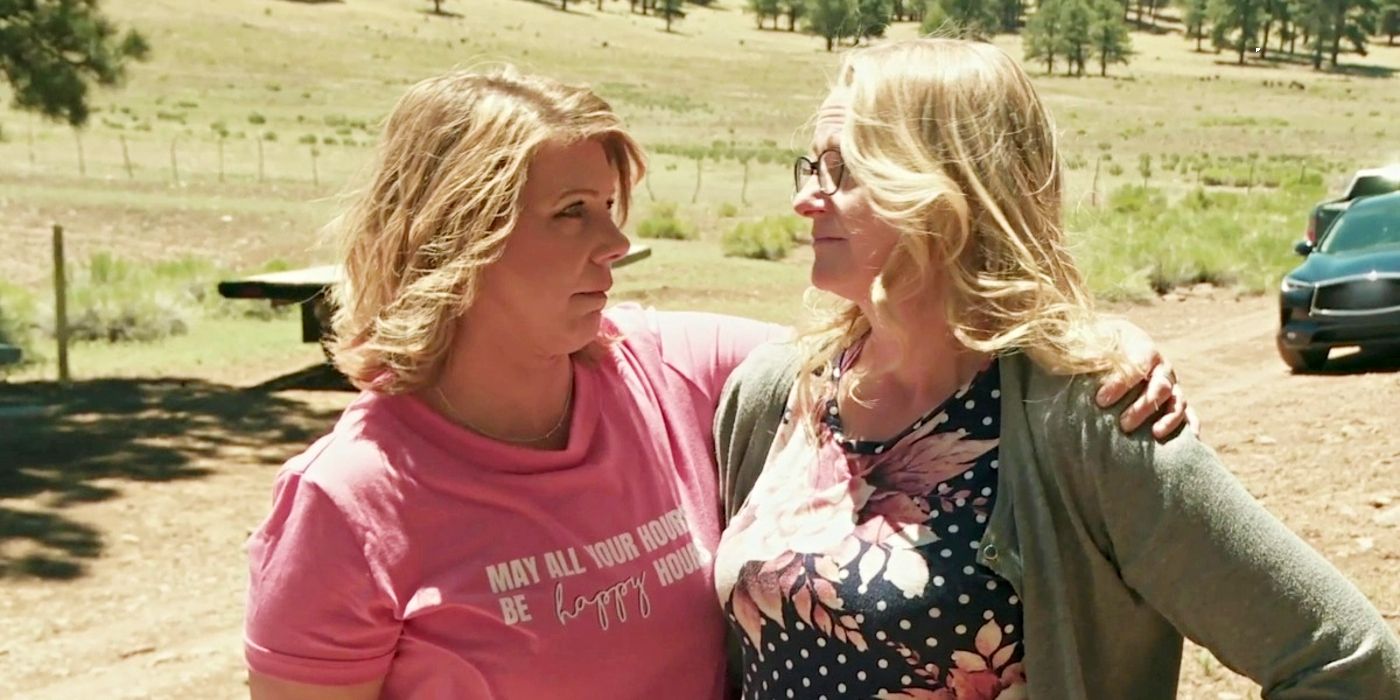 The abrasive traits called out by Janelle and various children make the feud between Meri and Christine more understandable. Interestingly, Meri Brown felt betrayed by Christine when the latter woman left Kody. The relationship was broken long before that sentiment was expressed. It got so bad that Christine wanted to stay away from Meri. She said during the last reunion, "I ended the relationship. I did. I ended it. It wasn't safe for me anymore, and I ended it and I just told her straight up, 'No, we're not going to be friends cause I don't trust you and I'm not gonna do that to myself anymore.'"
The details were not shared. However, Kody has suggested over the years that jealousy between the wives was a factor. What's interesting is that Meri seems clueless about why this friendship ended.
3
Sister Wives' Meri's Affirmation Messages Are Notably Cryptic
Meri is very vocal on her social media. She is known for sharing different affirmations that are hard to interpret. Some Sister Wives fans are sick of Meri's self-love Instagram posts. They think Meri portrays herself differently on social media than she does on the show. It does seem like Meri is trying hard to show herself living her best life. Meanwhile, on the reality television series, she seems miserable.
Related: Sister Wives: Why Meri Brown's Marriage To Kody Ended
Fans have reacted to this portrayal, and some believe it is a coping mechanism. On a Reddit thread devoted to her never-ending cryptic posts, u/americanpeony said that it is because of Meri's, "trauma response to being in a sh*tty marriage where she gets no positive attention, is to intentionally draw negative attention."
2
Sister Wives' Meri Brown Has Puzzled Fans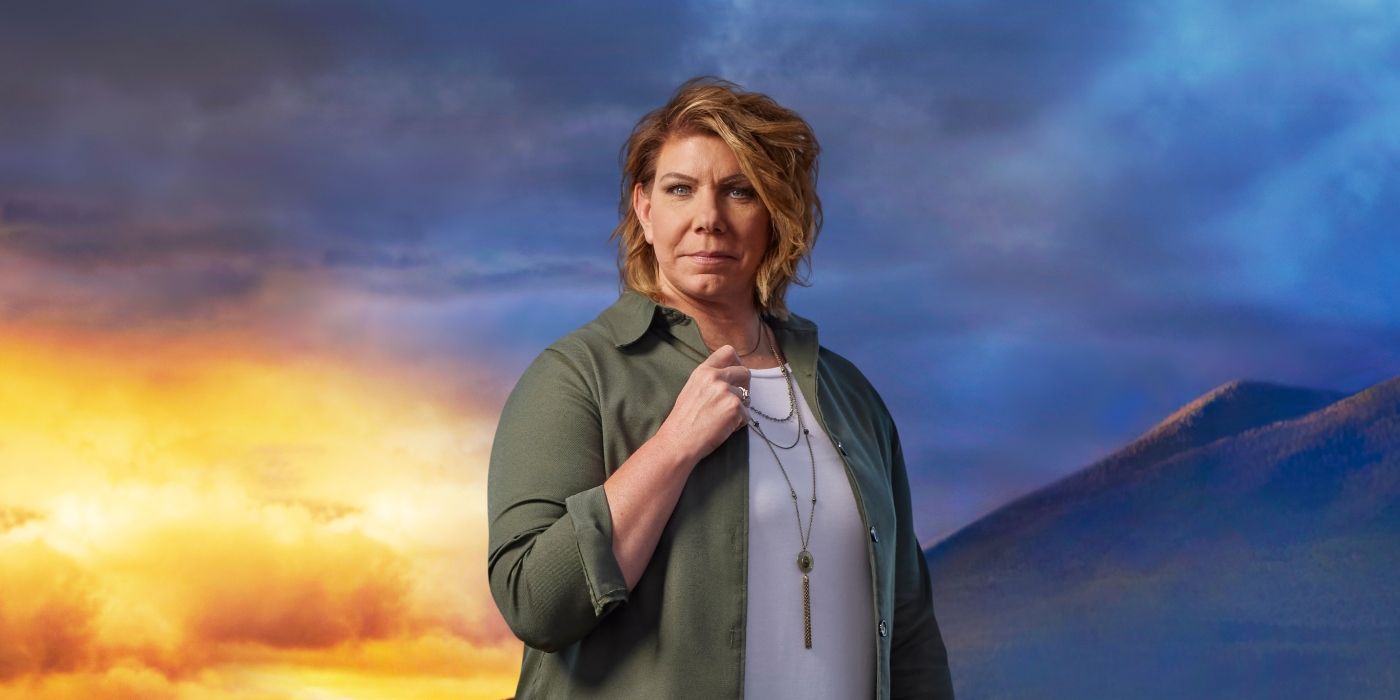 Meri and Kody had one child during their marriage. During the show, the couple was open about living with secondary infertility. While this struggle is relatable for many people, the way in which Meri reacted to the possibility of medical intervention left many viewers puzzled.
It's possible to draw the conclusion that Meri weaponized her struggles with infertility. Specifically, it looked like she was using her difficulty getting pregnant as a way to get sympathy from others. It appeared to be a way to deflect any criticism of her behavior. In fact, when offered medical intervention, she seemed reluctant, such as when Kody wanted to do IVF, and Robyn offered to be a surrogate, but Meri didn't take her up on her offer.
1
Sister Wives' Meri Brown's Legal Divorce From Kody Was Shocking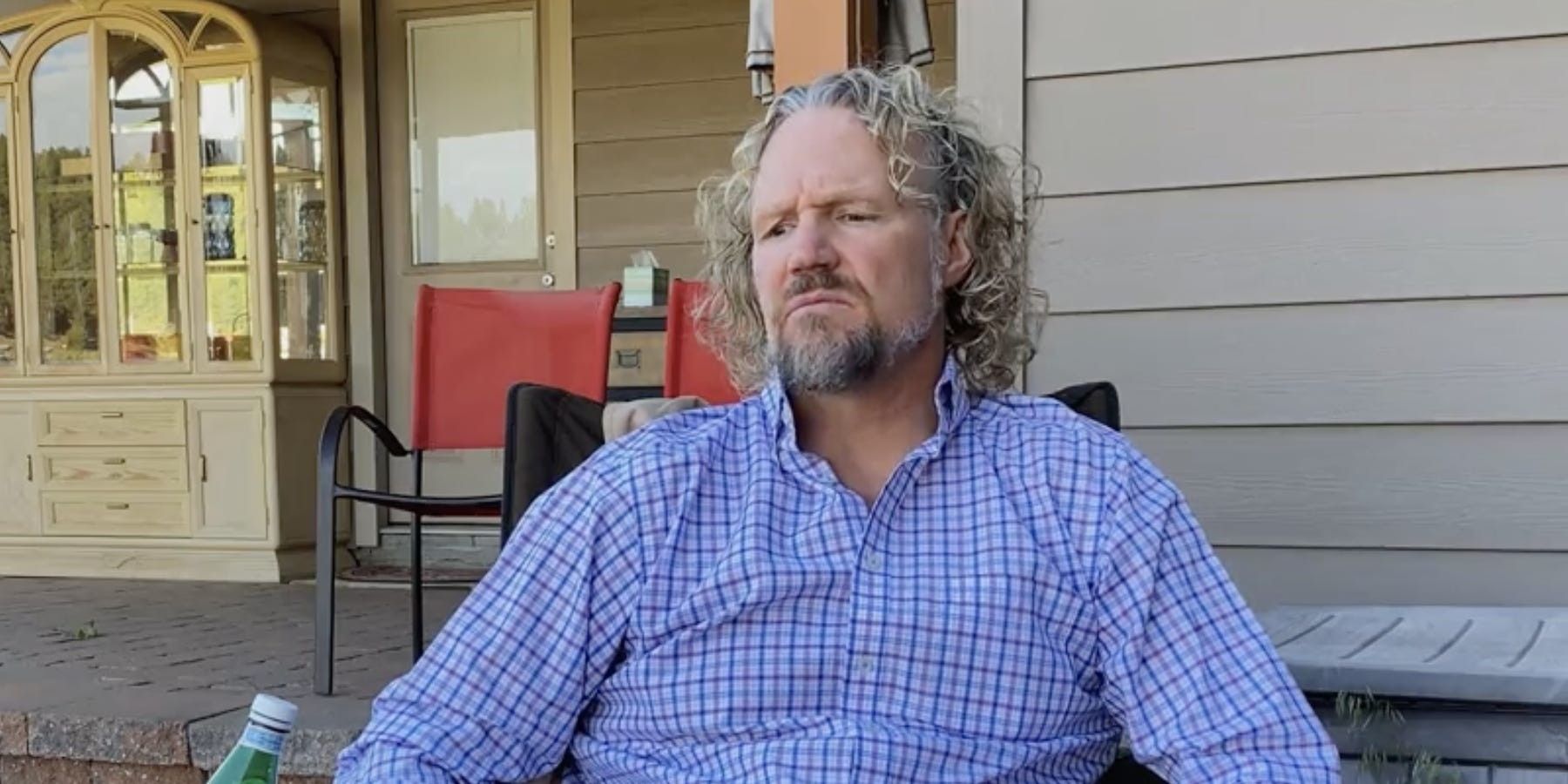 As the first wife, Meri was the only one who was initially legally married to Kody. In fact, being the only legal wife set her apart from Janelle and Christine. This special place in the family added to the strain between her and the other sister wives. However, when Robyn came into the family, Meri's place in the family was threatened.
Related: Sister Wives: Why Meri Brown Is Finally Over Kody & His Red Flags
Because of custody and insurance issues, Kody thought it was wise to legally marry Robyn, and adopt her children from her prior marriage. To do this, he had to divorce Meri. Meri was initially hesitant about giving up her legal status on Sister Wives. However, her close relationship with the other wife swayed her. Nonetheless, being asked to divorce added another low to the myriad ups and downs throughout her years in the family.
More: Sister Wives: Signs That Meri & Kody Are Never, Ever Getting Back Together
Sources: John Yates/YouTube Live, Gwendlyn Brown/Patreon, u/quarterBackground/Reddit, u/americanpeony/Reddit