Mega Push For Rhea Ripley Means Nothing If She Loses To Charlotte Flair
Rhea Ripley won the 2023 women's Royal Rumble and didn't waste any time picking her opponent. She'll wrestle Charlotte Flair at WWE WrestleMania 39.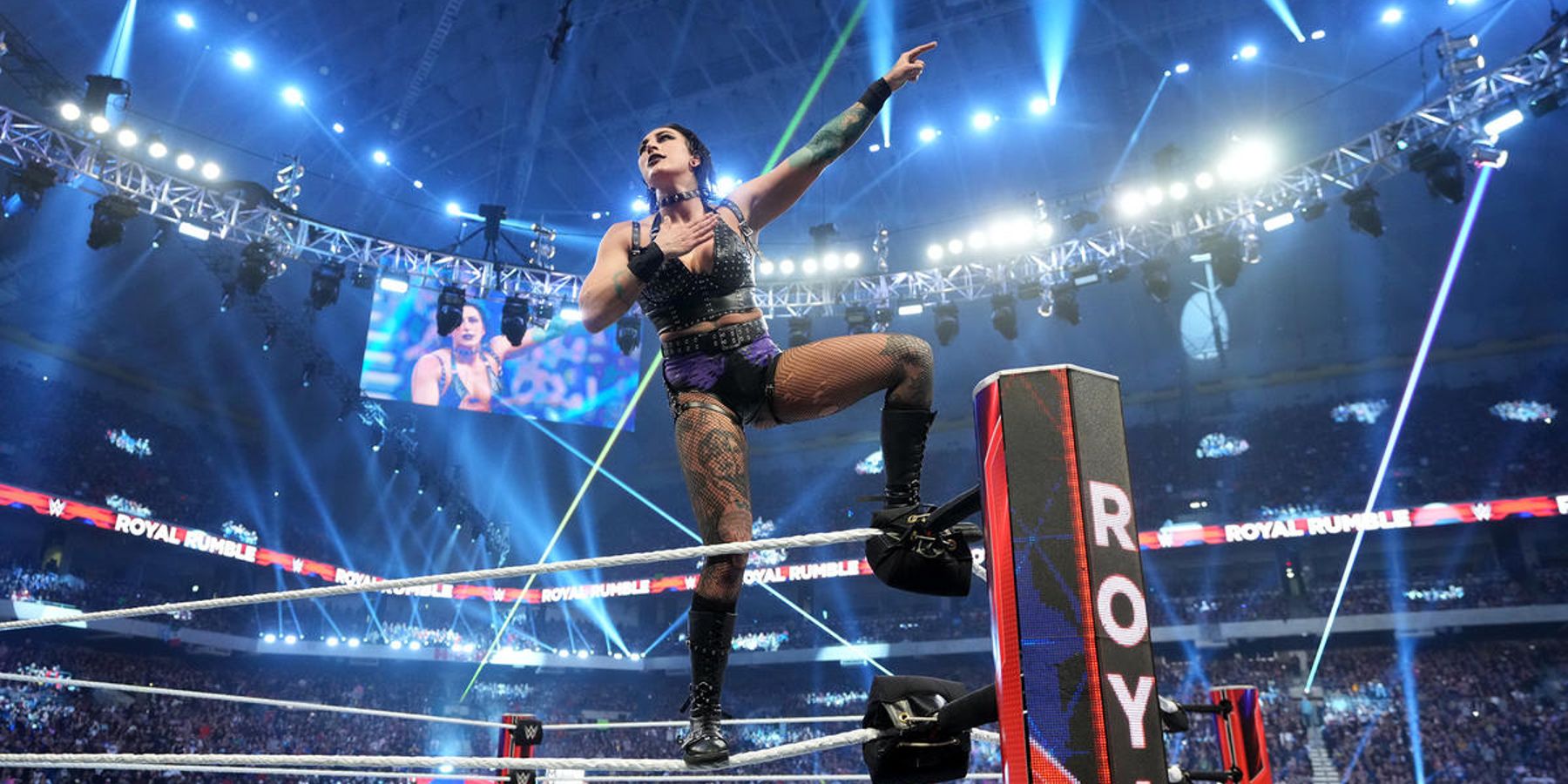 Rhea Ripley has called her WrestleMania 39 shot, challenging Charlotte Flair for the WWE SmackDown women's championship after dominating the Royal Rumble. This is a process that the company has milked in the past, making fans wonder which champion the Rumble winner will choose. Triple H and his writing team decided to forgo that this year, handing the mic to Ripley one hour into Raw and allowing her to call out Flair. The promo was strong enough, and it's already clear who fans will end up cheering for at the Showcase of the Immortals.
Judgment Day is the eminent heel faction on Monday nights, and Ripley has been a massive part of their success. Without Dominik Mysterio by her side to draw heat, however, the Raw crowd was receptive to Rhea's promo. She spoke about how she wanted to put the Queen in her place. She's tired of repeats, and it's tough to blame her. Charlotte Flair's resume is already Hall of Fame worthy, and she doesn't need a win at WrestleMania 39. WWE booked the Royal Rumble with an eye toward the future. No legends returned to dominate headlines, making room for Ripley and Cody Rhodes to soak up the spotlight. That approach needs to continue at the Show of Shows.
Related: 6 Biggest Losers From WWE Royal Rumble & Why
A Loss To Charlotte Flair at WrestleMania Would Nuke Rhea Ripley's Push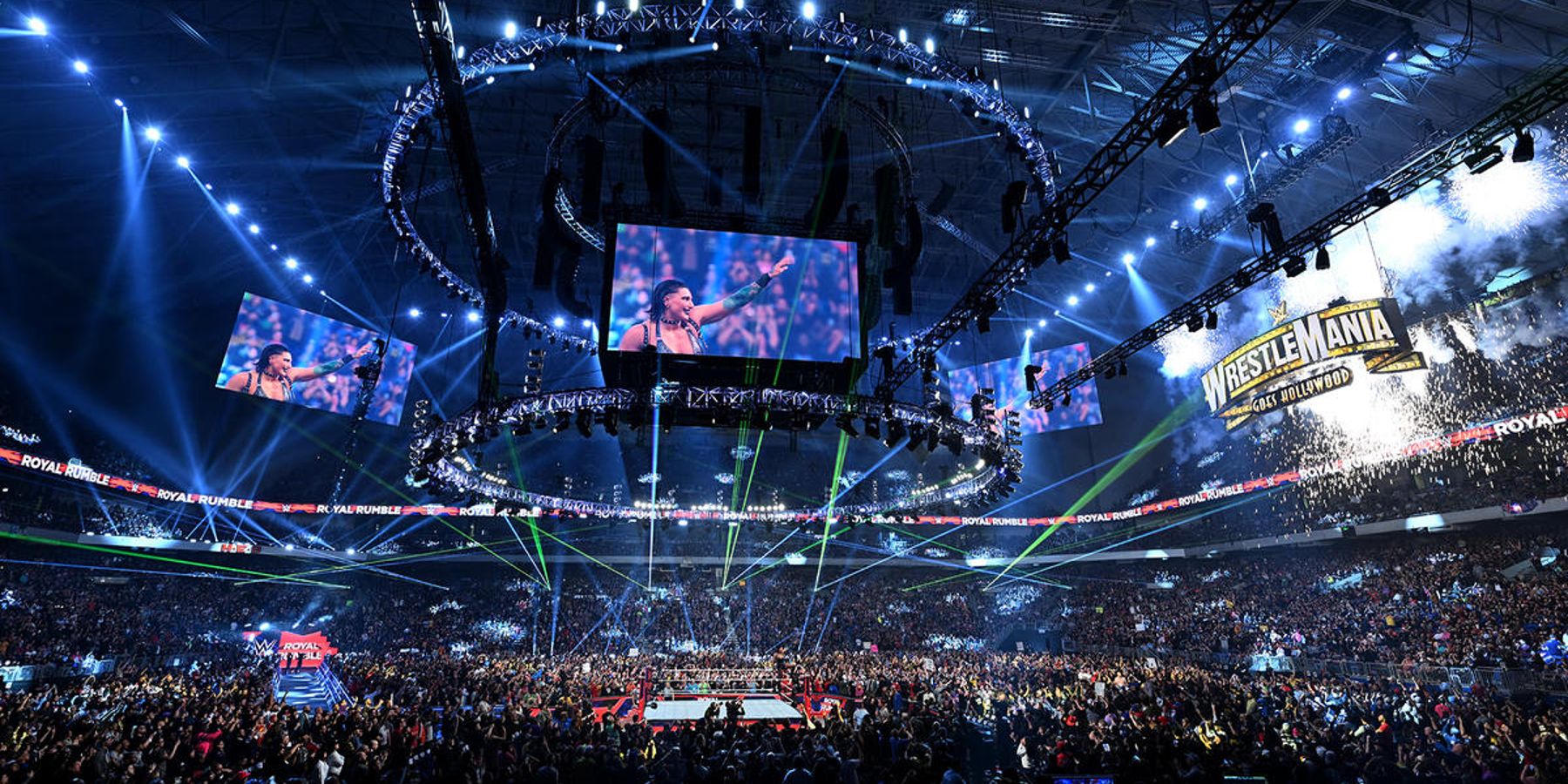 WWE hasn't pushed anyone harder than Rhea Ripley since Triple H took over creative in July. It's not hard to figure out why. She's an absolute unicorn physically, is only 26, and is captivating as a heel or face. With the four horsewomen getting older (or, in the case of Sasha Banks, leaving for NJPW), the company has needed fresh stars for the women's division. Ripley was seemingly tabbed for that role since dominating in NXT, and she's bided her time on the main roster. Judgment Day has been an excellent vehicle for her, giving her prime TV time every week. Now it's time for her to cement herself as a bankable superstar. For that to happen, Charlotte Flair has to do something she doesn't often do. She has to lose a big match to an up-and-coming wrestler who's nipping at her heels on a WrestleMania stage.
There might be some temptation to kick the can down the road at WrestleMania 39, giving Ripley a strong showing while having her come up short. That'd be an absolute waste of her push up to this point, though, and it wouldn't be easy to replicate her current momentum. Who knows what'll be going on with Judgment Day in 2024, and the rub from going coast to coast as the No. 1 entrant at the Royal Rumble would be entirely gone by then. Pinning or submitting Rhea Ripley at WrestleMania 39 would do nothing to increase Charlotte Flair's standing in WWE. She's already royalty. On the flip side, Ripley winning would be a signature victory and propel her to the next level. A level she won't be able to get to without a win over someone like Flair or Becky Lynch.
It won't take long for fans to turn on Flair and embrace Ripley as the feisty underdog. That already started to happen on Raw and will only amplify when Charlotte addresses the challenge on SmackDown. Fans had already turned on Flair in the past. She was always going over and forever ended up in main events she wasn't initially a part of. Audiences on Friday nights are on her side now, but even Charlotte Flair knows it's only a matter of time until that changes. By the time WrestleMania 39 rolls around, Rhea Ripley will have had eight months of WWE's weight behind her. And that'll all be for naught if she falls at Charlotte Flair's feet. A spot too many rising stars have found themselves in years gone by.