Mayfair Witches Cast Talk Demon Babies & Mind Wipes In Season 1 Finale
It's a good thing that Anne Rice's Mayfair Witches was already renewed for season 2, because tonight's finale left the fate of the Mayfair legacy (not to mention the world) hanging in the balance. The fantasy series, which is based on Anne Rice's The Lives of the Mayfair Witches trilogy, makes up one-half of AMC's Immortal Universe thus far. Alongside its predecessor Interview with The Vampire, the show has expanded on Rice's version of New Orleans and the rich supernatural mythology she created.
Season 1 of Mayfair Witches ended with "What Rough Beast," an episode that saw its protagonist Rowan (played by Alexandra Daddario) welcome the spirit Lasher (Jack Huston) back into her heart and — unwittingly — her womb. As his form made flesh grows inside her, she comes to learn that her uncle Cortland (Harry Hamlin) is her birth father and has been plotting to take Lasher's power for himself. Meanwhile, Ciprien (Tongayi Chirisa) discovers the dark side of the Talamasca and fails to bring Rowan back to the light despite the love they shared.
Related: Why Interview With The Vampire's Setting Change Was So Important
Screen Rant spoke with Chirisa, Hamlin, and Huston about their thoughts on the Mayfair Witches season 1 finale. The actors shared how they approached some of the episode's emotional reveals, their take on the family legacy, and their thoughts on the dizzying love triangle with Rowan.
Tongayi Chirisa, Harry Hamlin & Jack Huston on Mayfair Witches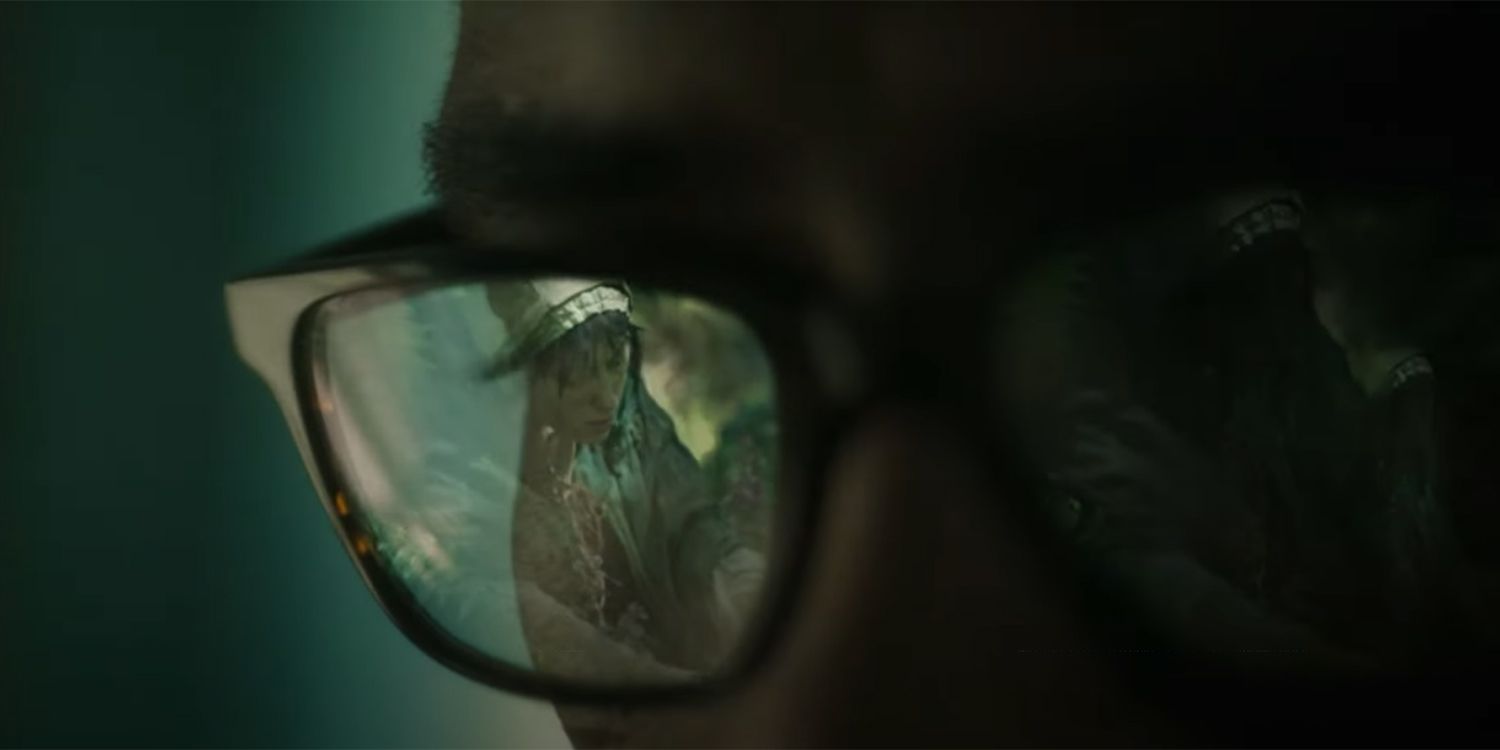 Screen Rant: Tongayi, Ciprien has really just come to understand how twisted some of the branches of the Talamasca are in this episode. How has changed his outlook and his motives at the end of the season?
Tongayi Chirisa: Oh, a lot. It's the ultimate betrayal when you find out your esteemed father figure and mentor, the person that raised you up and showed you the ropes, is not who he says he is. That's my whole life just crashing down.

I think you start to see Ciprien now operating from a place of self-preservation; we get to see him really opening up and instinctually moving at his own pace. You start to see that blossoming happening, and now he's no longer being governed by the rules of the Talamasca. As somebody that's always been very covered and very distanced, it'll be nice to see what happens when he starts to take initiative of his own life; taking care of Rowan but at the same time wanting to find the skeletons behind the Talamasca.

He can't trust anyone, and that's a big problem. Ciprien comes from a past where nobody believed him, and he couldn't trust anybody with his powers. Now the people that he thought knew him have betrayed him, so it's about to get crazy up in here.
It's a rough one, for sure. Speaking of betrayal, Courtland is just full of it. We got to see him interacting with both his daughters in this last episode, and they both found out the depths of his depravity. Obviously, he's stone right now, but what was that final confrontation with Rowan like in the moment?
Harry Hamlin: You know, I only found out that I was her father when I read the episode where it was revealed. But she's Cortland's daughter and, at the same time, she's the 13th witch. She carries not only my DNA, but also the family heritage, and that's something that I'm going to need to protect. That's why I tried to take the baby. But at the same time, I'm totally terrified. Not only of Rowan but also of this infant Lasher. I don't know what's gonna happen next season, but he's my nemesis for the moment.

By the way, I absolutely love working with Jen [Richards, who plays Jojo]. She's the one person went out and did investigate the whole New Orleans witch umbrella that's going on there. She got deep into it; I did not. But I think I obviously have totally different relationships with Rowan and Jojo. And I'll kind of leave it at that.
On the subject of the infant, Jack, how does it feel to be a whole baby right now?
Jack Huston: It's wacky! The whole thing was just insane. I'm as surprised as everybody else, and I will hopefully continue to be surprised in that same way.
Do you have any idea how long until you achieve your true form again, coming into next season?
Jack Huston: No idea. That's the best thing about this. It's amazing I wasn't someone who actually read the book, and I decided to take some artistic license. Understanding that it obviously is a great novel, when we were taking it to screen, I wanted to learn in real time what was happening and what we were doing. It gave us a bit of freedom to play with these characters and make them into our own.

I really enjoyed not knowing and discovering that story, almost like an audience member. So, next season? Your guess is as good as mine.
I was so stressed about Odette this episode, which leads me to question how much you've discussed their backstory and their bond with either Keyara Milliner or the showrunners. What would Ciprien do if anything happened to her, and what can we expect from that family moving forward?
Tongayi Chirisa: We haven't discussed anything yet, but she was out here in LA, and we had a brief chat. We were wondering what the plotline would be, the fact that my boss has got her, and what's going to happen if she makes it to season 2. Does she also have interesting powers that haven't manifested yet? Does she get roped into the Talamasca?

I'm just really excited because I think there's something to be said about the Grieves. Her connection to it thus far is obviously something that's very tantalizing for me. How involved is she? Is there something that may have happened to her, now that we know that my boss can eradicate memory? Did the same thing happen to her that happened to me? Maybe it might be a Grieve tag team at the Talamasca, out here just whipping butt! Wouldn't it be awesome if we had a brother-sister duo going on?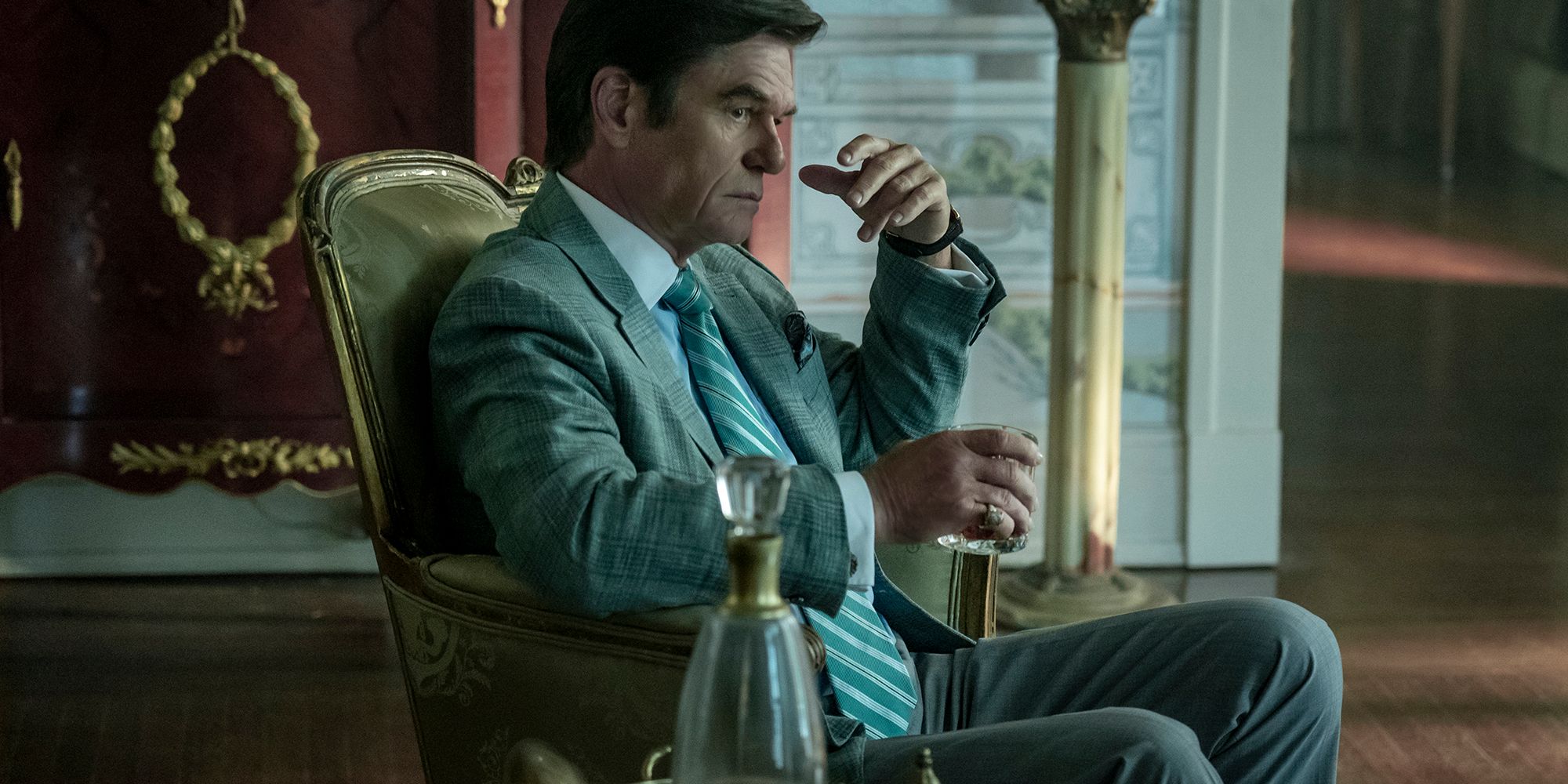 Harry, Rowan accuses Cortland of only ever doing things for selfish gain and not really caring about the family legacy. What is your take on his place in the family and whether he really believes in what's best for the Mayfairs?
Harry Hamlin: Yeah, absolutely. He's the patriarch, and he feels that it's his obligation to maintain all of the family heritage. However, he's diagnosed with ALS in the midst of all of that, which is an instant death sentence. Self-preservation takes over, so he does some things that are probably untypically selfish in order to get make a deal with the devil, you could say, and escape his death sentence.

But I feel, as Courtland, that I am there to corral these cats.
This is a hypothetical question, but I was very surprised when Rowan didn't ask Lasher to save Tessa or to resurrect her. Do you think that's something Lasher could do? Because he does say later that if she wants to heal people, it just gets better from here. Is helping people something Lasher would even want to do?
Jack Huston: Interesting, that's a good question. I think he could do it. He can do anything. But I think it's all a discovery of powers. The resurrection thing is interesting. I wonder if there could be something in that for next season. Who knows?
Tongayi, Rowan was really easy for Lasher to seduce. What is the status of this love triangle as we end the season, from Ciprien's perspective?
Tongayi Chirisa: It's always that thing, isn't it? When you start to discover something new and unique, and it's empowering, it kind of gives you the freedom to express yourself and become anything you want. I think, for anybody who gets into something like that, you probably want to experience that for a little bit for selfish reasons. I think I would too.

Knowing what she's being enticed by, and that Lasher is offering her this type of power, you'd hope that everything that we've been trying to teach her and show her would cause her to use her better judgment. You want her to be like, "Listen, I can't have that, because I'm not capable of maintaining or controlling it. It will be my demise after all." But then you have ol' Lashy Lasher telling her all the sweet stuff, pretending that it's going to be all right, and we all know why he's doing it. Don't we, Jack?

Jack Huston: There's always ulterior motives, but I think we enjoyed it nonetheless.
Lasher is certainly enjoying his time with Rowan, whether as his mother or his lover.
Jack Huston: My grandfather was in the movie Chinatown, and we were laughing because there's that famous line. [""She's my sister AND my daughter!"] He's her father; he's her lover. And suddenly, we find ourselves in a very similar circle. It's very strange.
About Anne Rice's Mayfair Witches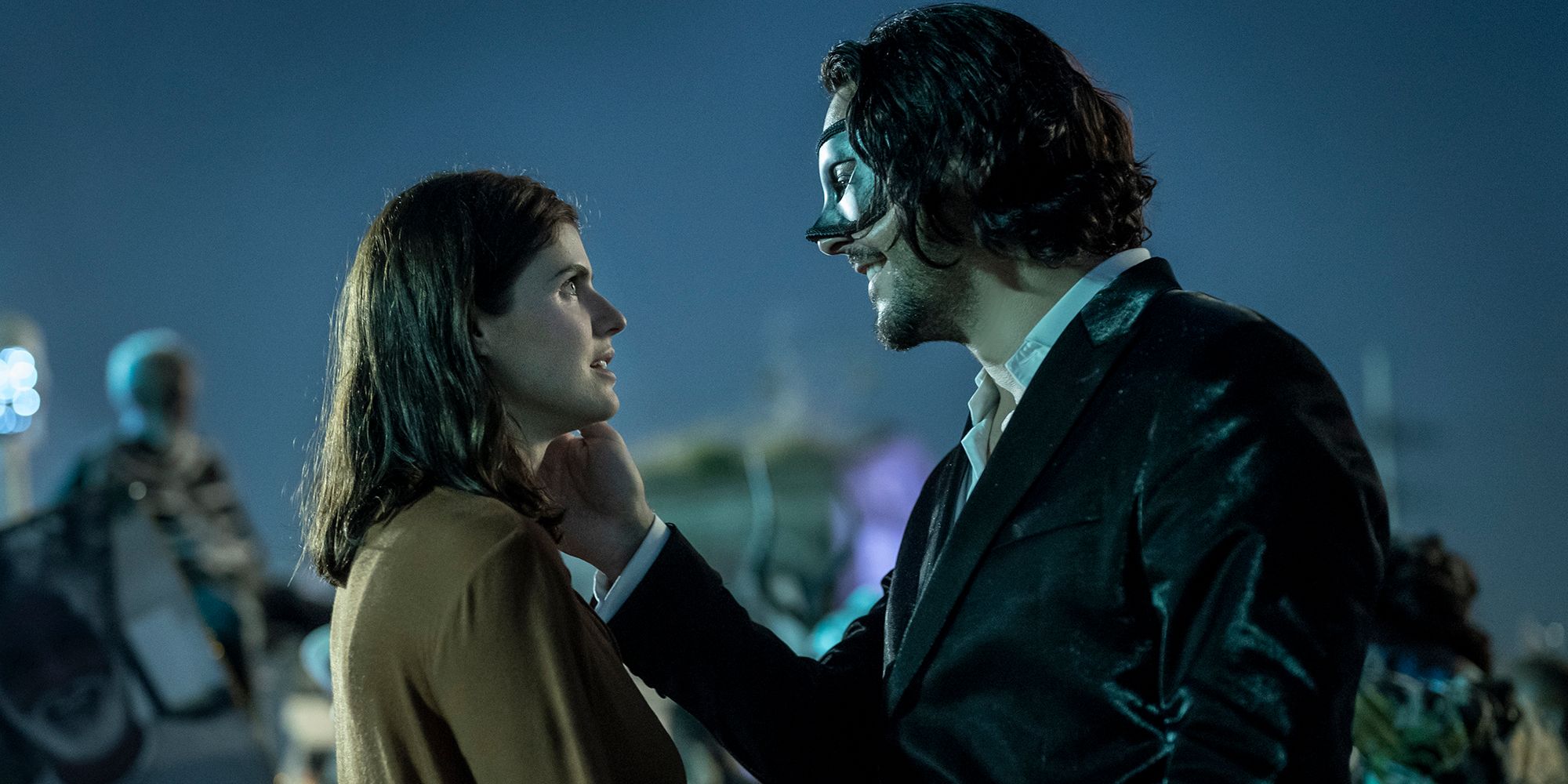 The series will focus on an intuitive young neurosurgeon who discovers that she is the unlikely heir to a family of witches. As she grapples with her newfound powers, she must contend with a sinister presence that has haunted her family for generations.
Check out our other Mayfair Witches interviews here: