Liam O'Brien Reveals Critical Role Wants To Return To Live Shows
Exclusive: Liam O'Brien reveals that while Critical Role wants to eventually return to live shows on stage, right now it is a question of when.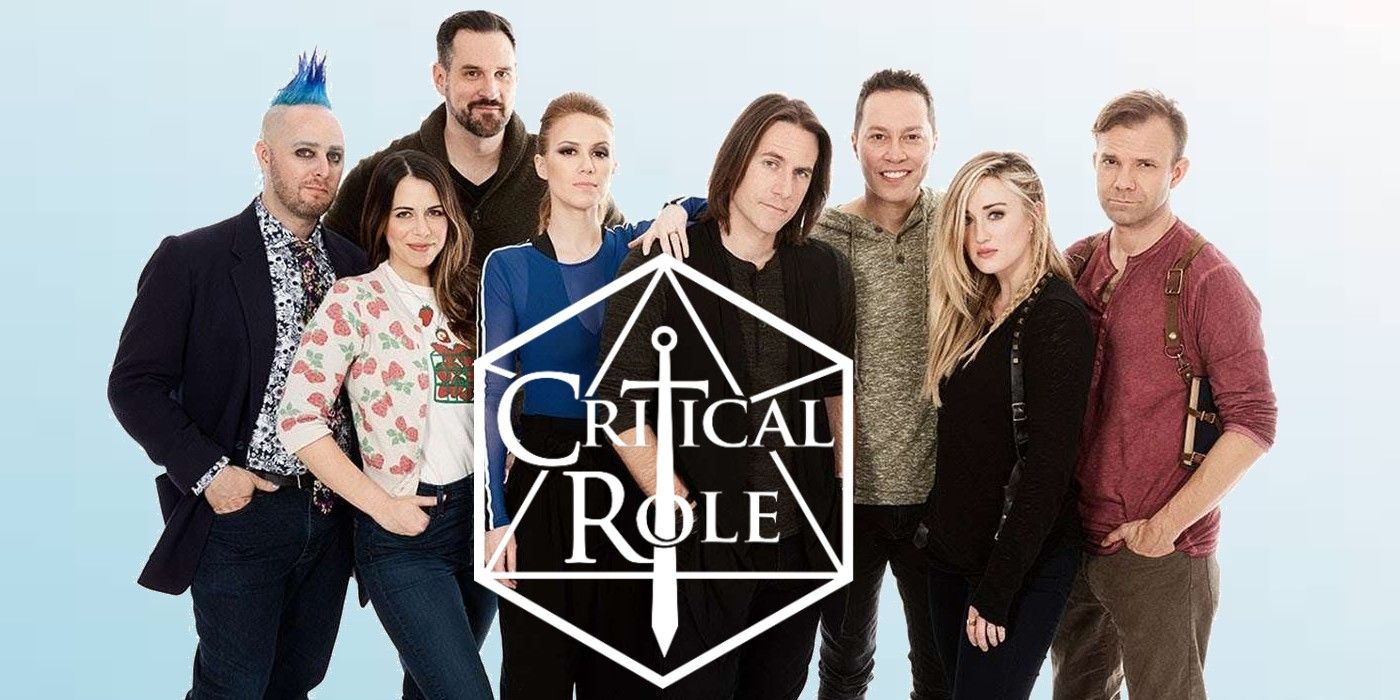 Liam O'Brien reveals that Critical Role is interested in bringing back the live shows, but he doesn't know when it will happen. Critical Role has grown into a multimedia property spanning across the original actual play stream, comic books, novels, and animated series. Before the pandemic, Critical Role would run live performances as special events, often during conventions, that fans could experience in person while the cast played on stage.
For the seventh anniversary, Critical Role partnered with Cinemark for a special dual broadcast of the episode in theaters across the country. After the success of this experience, they returned to Cinemark theaters for the two-night Mighty Nein reunion special and the early premiere of The Legend of Vox Machina's second season. In an exclusive interview with Screen Rant, O'Brien revealed that Critical Role wants to bring the live shows back, and it is only a question of when. He explained the difference between playing at the table versus on stage in front of a crowd and why he loves it.
Liam O'Brien: It's definitely something we want to get back to eventually; as to when, I'm not sure. We love it too. And it's a different experience than sitting around our private little table with the intimacy of that. Surfing and the energy of an audience full of people who are stoked to be there is an entirely different animal. And it's just so cool to, in the moment, get the passion that people who love our stories have, to feel it in the room with you. And all of us love that. So I think we'll get back to it; just a question of when.
Related: New Critical Role: The Mighty Nein Collection Coming From Dark Horse
Why Critical Role Thrives With A Live Audience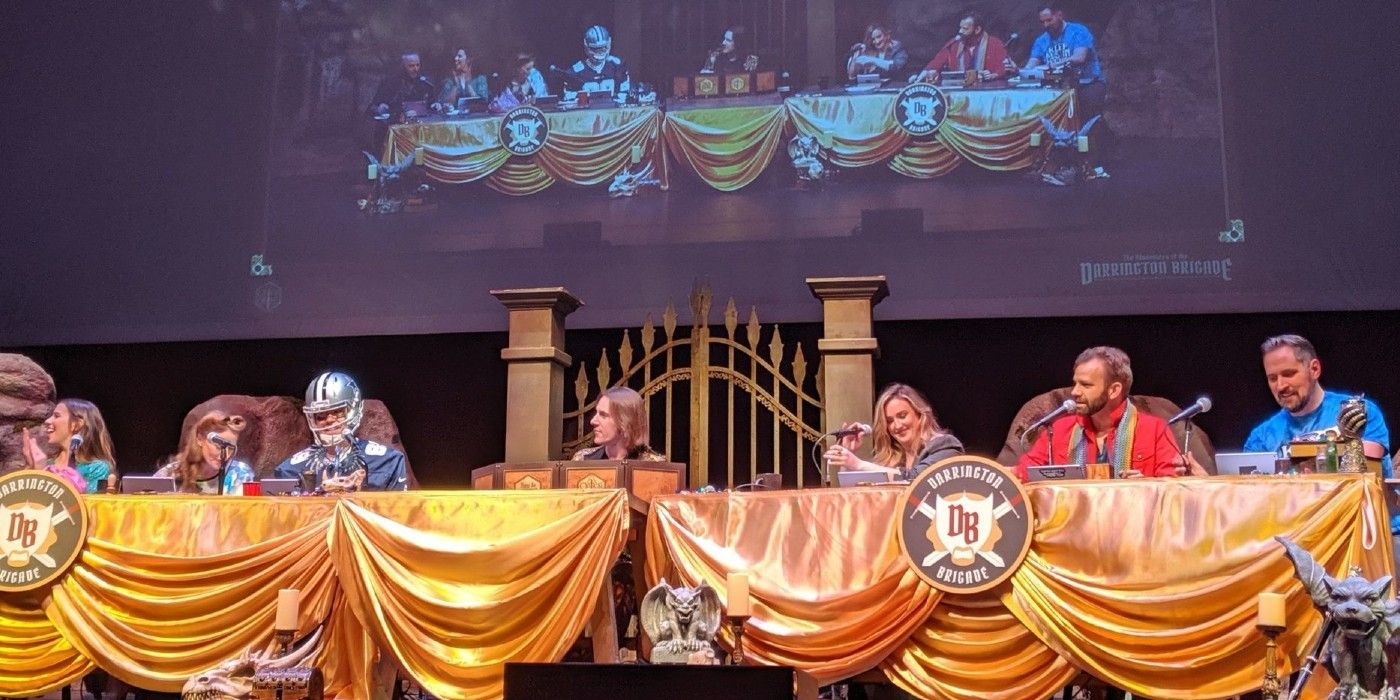 There have been a number of changes since Critical Role's last live show at C2E2 in 2020. In the three years since Critical Role debuted their first animated series, The Legend of Vox Machina, they have released two novels and The Mighty Nein Origins graphic novels. They recently announced a deal with Prime Video and are currently producing two animated series: The Legend of Vox Machina's third season and the new series Mighty Nein.
The Cinemark broadcasts give the Critters that sense of community in a live audience, but they don't quite capture the same experience as the live shows, with the cast feeding off the energy of the crowd and vice versa. Some of the biggest character moments, most shocking revelations, and most epic fights in Campaigns one and two have happened in front of a theater full of Critters, making them even more exciting. Campaign 1 introduced Vex and Vax's father in front of a live audience, leading to one of the most important moments in Percy and Vex's relationship. While in Campaign 2, following the death of Mollymauk, the Mighty Nein defeated his killer, Lorenzo, and rescued Fjord, Jester, and Yasha, who had been abducted.
The cast of Critical Role has become incredibly busy as the company grows, with the flagship series no longer live-streamed weekly but instead prerecorded episodes. The busy schedules are exciting for both the cast and fans, but the direct interaction is definitely missed, especially with those special in-person events. While there isn't one on the horizon, O'Brien seeds hope by making it clear that this isn't a question of if the Critical Role live show will return, but when.
Next: Legend Of Vox Machina Already Planted Seeds For Mighty Nein's Campaign